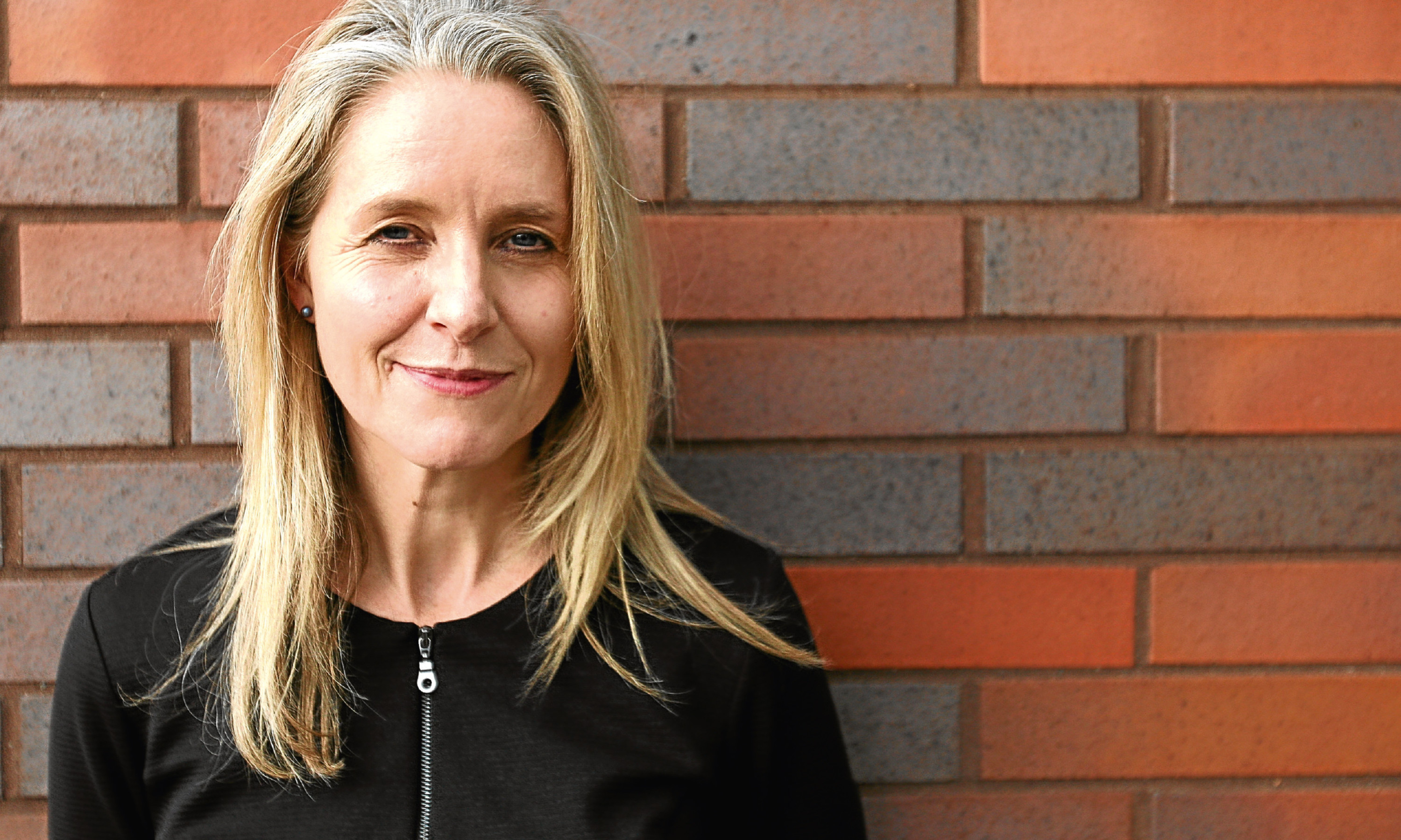 Sir, – It was with alarm that I read Jenny Hjul's (March 1) column, Is Scottish nationalism racist?
It it is obvious she is buying into a trend set in motion by Labour's London Mayor Sadiq Khan's disgraceful statement directly linking Scottish nationalists with racists and sectarian bigots.
This disgusting line of argument seems to be driving the opponents of independence forward as the inevitable second referendum brought about by the material changes to the UK in light of Brexit approaches.
Sadly, we will be witnessing many more blatant smears that attempt to equate the SNP and far-right politics without any material facts on which to base such a pernicious argument.
I suppose this is to be expected as every economic argument used by Better Together has since crumbled to dust. But worse than even having a picture of Hitler to back up her specious rambling and her violent imagery of the SNP "unleashing their attacks" is her near total ignorance of the current situation.
Ms Hjul, pictured, compounds her complete misreading of the current political climate in Scotland with her bold, and utterly false, assertions that the Scottish Government have been "handed all the political powers to run the country separately" and that the SNP's current popularity is built on an anti-England platform.
Ms Hjul's writing does a huge disservice to the many different communities living and working together across Scotland and to the inclusivity platform that is driving the current Scottish Government forward.
Is Scottish nationalism racist, Ms Hjul? No, it certainly is not, and I wonder how many people who were against independence the first time around are reading articles like this and seeing them as a pathetic attempt to yet again to do Scotland down and are even now rethinking their position?
Graeme Finnie.
Balgillo,
Albert Street,
Blairgowrie.
SNP bashing is an obsession
Sir, – March 1 is one of what are commonly known as dismal days. There are 24 such days a year and historically they are considered ill-omened and unlucky.
How apposite that on a dismal day, everyone's favourite British nationalist Jenny Hjul managed to write yet another ill-informed piece which ignores reality and facts from start to finish.
Riddled with inaccuracy, throughout she cites Jackie Baillie as "born in England".
She was not. Jackie was born in Hong Kong to Scottish and Portuguese parents.
If she cannot get the little things right how can we trust her with the big ones?
However, according to Ms Hjul's logic, any country which wishes self-determination is inherently racist as it must be campaigning against some "other" who is currently in charge.
In her world that will include everyone from the Dalai Llama to Sitting Bull and Nelson Mandela.
It is nice to have a hobby but Ms Hjul's continual SNP bashing is becoming an obsession for her and tiresome for the rest of us.
Henry Malcolm.
331 Clepington Road,
Dundee.
Will prayers be answered?
Sir, – Your correspondent Philip Kearns (February 24) is wrong in alleging that my letter (February 8) implied Catholic schools only admit brighter pupils.
I did not mention intelligence but quoted a recent study which stated that "faith schools educate a lower proportion of disadvantaged children".
He still has not made the case that religious observance helps produce better academic results and simply assumes that a correlation implies a causation.
Does he believe that prayer and worship make children better at maths and other subjects?
He trusts I have considered that non-believing pupils can use prayer time to ask God to help them to believe.
I hadn't considered that logically interesting possibility but would like to know how often and long they should keep trying if they get no result. Daily, for the whole of their school careers?
Robert Canning.
Secular Scotland,
58a Broughton Street,
Edinburgh.
Time to address serious matters
Sir, – While the majority of us oppose Nicola Sturgeon's independence ambition, there's no denying her speech writers' ability to express her case forcibly and with competence.
That is until now – as she claimed in her David Hume speech that there's a clutch of secret Westminster plotters out to get us.
Ms Sturgeon's worst nightmare after the last independence referendum was that we'd be satisfied by devolution and thus even fewer of us would support her UK break-up dreams.
So, with scant evidence except a passing comment by Ruth Davidson on the SNP's incompetence in distributing CAP payments, she claims devolution is about to be rolled back by Westminster.
The nationalist leader glosses over that Brexit would increase Holyrood's powers.
This is, of course, familiar Ms Sturgeon grievance territory, though this time on steroids.
Ms Sturgeon's wild assertions suggest she's living in La La Land. The nationalist leader would be wise to remember, that makers of that film thought they'd won the big prize but they lost out to a much more rational alternative, willing to address serious issues.
Martin Redfern.
4 Royal Circus,
Edinburgh.
Focus on local issues in May
Sir, – Theresa May is right to be concerned that the triggering of Article 50 could be followed within days by a call from Nicola Sturgeon for a second independence referendum.
If this is what unfolds, then the tone of the May local government elections will change dramatically. These elections should be about local matters.
Ms Sturgeon and her colleagues might savour the prospect of going to the polls given the strength of their results in the 2015 Westminster and 2016 Holyrood elections.
Yet in both those votes, the First Minister played down the prospect of another independence referendum to encourage those undecided to support them.
Equally, despite the SNP's rhetoric that the Brexit result gives them an excuse to call for a referendum, there will be those in their own supporters who voted Leave, and also Remain voters angry at their vote being used to justify a vote for separation from the UK.
Keith Howell.
White Moss,
West Linton.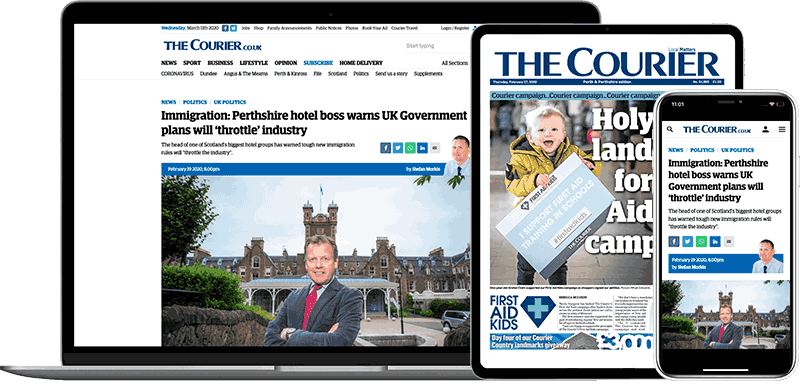 Help support quality local journalism … become a digital subscriber to The Courier
For as little as £5.99 a month you can access all of our content, including Premium articles.
Subscribe