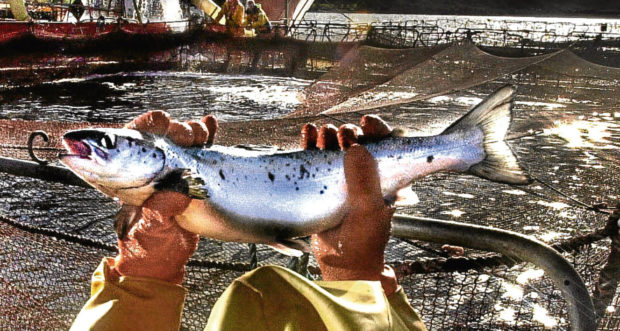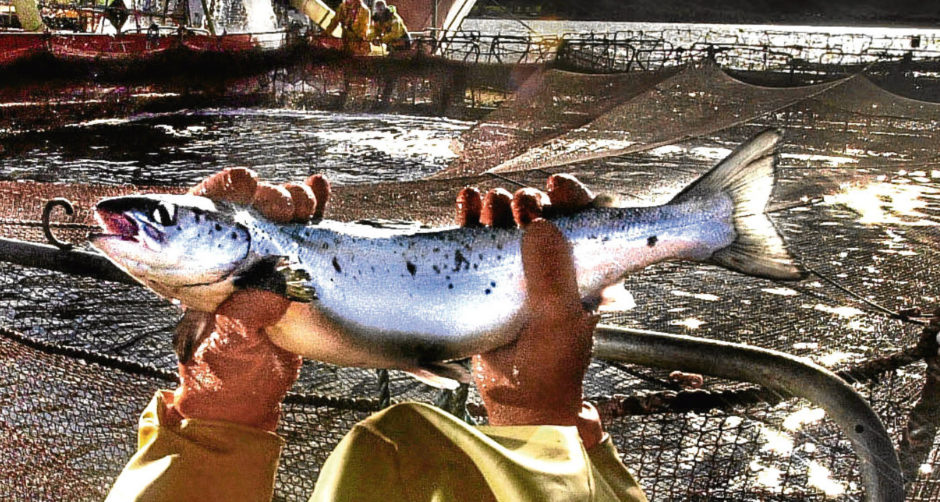 Sir, – Scott Landsburgh understandably feels aggrieved over Arnot McWhinnie's excellent comments on the perils and pitfalls of salmon farming.
As chief executive of the Scottish Salmon Producers' Organisation, he is paid handsomely to protect them.
We angers all welcomed the arrival of the first salmon farming venture in the late 1960s.
We thought that mass production would drive down salmon prices and thus reduce coastal and estuary netting.
We wrongly assumed that wild salmon and sea trout could co-exist with salmon farms.
We knew nothing about the consequences of caging thousands of salmon which in turn played host to millions of sea lice.
Once wild smolts left their natal rivers, the sea lice turned on them and ate them alive.
Today, some 300 rivers and lochs on Scotland's west coast have lost their salmon and sea trout along with hundreds of jobs supported by visiting anglers.
Scotland's mighty east coast rivers such as the Tweed, Tay, Spey and Dee are not immune to the effects of salmon farming. Their smolts must travel through the sea lice soup surrounding Orkney and Shetland salmon farms to reach their feeding grounds.
Salmon farming in its current form is a tragedy not a triumph.
Wise counsel from the likes of Arnot McWhinnie should be listened to and lauded, especially by government.
Michael C. Smith.
Threapmuir Farm,
Cleish.
Businesses need support
Sir, – As a former businessman, I sympathise with the owner of Crieff Hydro at having to pay off staff because of increased costs. No responsible person would want this.
His predicament is not helped by the reported sarcastic comments of Roseanna Cunningham that she is disappointed that he dared to mention the National Living Wage was a factor.
Has this politician ever been self-employed or is she just happy with her well-paid job at Holyrood?
She did not mention that the owner of the hotel is raising prices to combat this. I would be interested to know how she would tackle this owner's problem.
Kenneth T. Souter.
1b Dalhousie Street,
Carnoustie.
Press on with Frank's Law
Sir, – I attended Amanda Kopel's passionate, thoughtful and well-presented speech regarding the necessity of implementing Frank's Law. Dementia sufferers under 65 are not eligible for free care but with the number of under 65s being diagnosed with dementia said to be increasing, it is clear that something needs to be done, and done quickly, to help families through such a difficult period.
With a majority in the Scottish Parliament in favour of Frank's Law, it would appear sensible for the Scottish Government to implement this measure without delay, thereby foregoing the time-consuming process of a Private Member's Bill.
Ron Sturrock.
53 Grampian View,
Ferryden.
Transport balancing act
Sir, – Are the proposed changes to the qualifying age for the bus pass and the introduction of council franchising systems (March 6) likely to increase frequency, punctuality and comfort on Scotland's bus routes?
Raising the age threshold at which people are entitled to concessionary travel seems to be the most civilised method of getting costs down.
The two other alternatives, means testing every new applicant for a pass or charging every passenger a small sum for each journey, are fraught with difficulty.
But whatever method is used, there is bound to be a reduction in demand for passenger journeys among the over 60s.
That is bound to make many routes less commercially viable for the private operators. In turn, that is likely to mean less frequent services for all, including those who pay upfront to use the buses.
Will Transport Minister Humza Yousaf's new proposals to give councils more freedom to run a service and decide routes help?
In the longer run they might but a word of caution is necessary. Councils will be able to make political decisions about which routes should operate.
That may help some communities but it also introduces the prospect of some communities being isolated altogether.
Local authorities might be able to compete with large companies like Stagecoach but there is likely to be only one winner. In the end they may decide that more efficient management of roadworks and traffic systems in our towns is a more effective way to give travellers satisfaction.
Bob Taylor.
24 Shiel Court,
Glenrothes.
Tories have milked Scotland
Sir, – The speech by Theresa May to the Scottish Tory conference was a lesson in cynicism and hypocrisy.
Mrs May became Prime Minister without ever winning any sort of leadership contest.
She managed this by hedging her bets and remaining practically silent during the EU referendum.
This was despite the fact she herself was a supporter of Remain. She even gave a secret speech to Goldman Sachs warning of the dangers of Brexit.
Mrs May is leader of a party that last won an election in Scotland in 1955.
The fact she has the gall to say the elected government of Scotland has no mandate to keep Scotland within the EU or call a second independence referendum defies belief
Given these factors, Mrs May's arguments were utterly farcical.
All that was missing from the sermon was the spectre of Margaret Thatcher rising up before her disciples.
The real reason the Tories want to keep Scotland is North Sea oil.
In the first nine years of Mrs Thatcher's rule, the North Sea gave her £62 billion.
The UK balance of payments was £100 billion.
The economist Sidney Pollard concluded that without North Sea revenues, the Thatcher experiment would have ended in 1982 with the bankruptcy of the UK economy.
The UK economy is the only one where wages shrunk while experiencing growth.
This, along with a recent collapse in wages comparable with Greece, exposes Tory incompetence.
The Tory agenda is for militarism, war and austerity, wrapped up in the naked promotion of xenophobia and nationalism.
Alan Hinnrichs.
2 Gillespie Terrace,
Dundee.