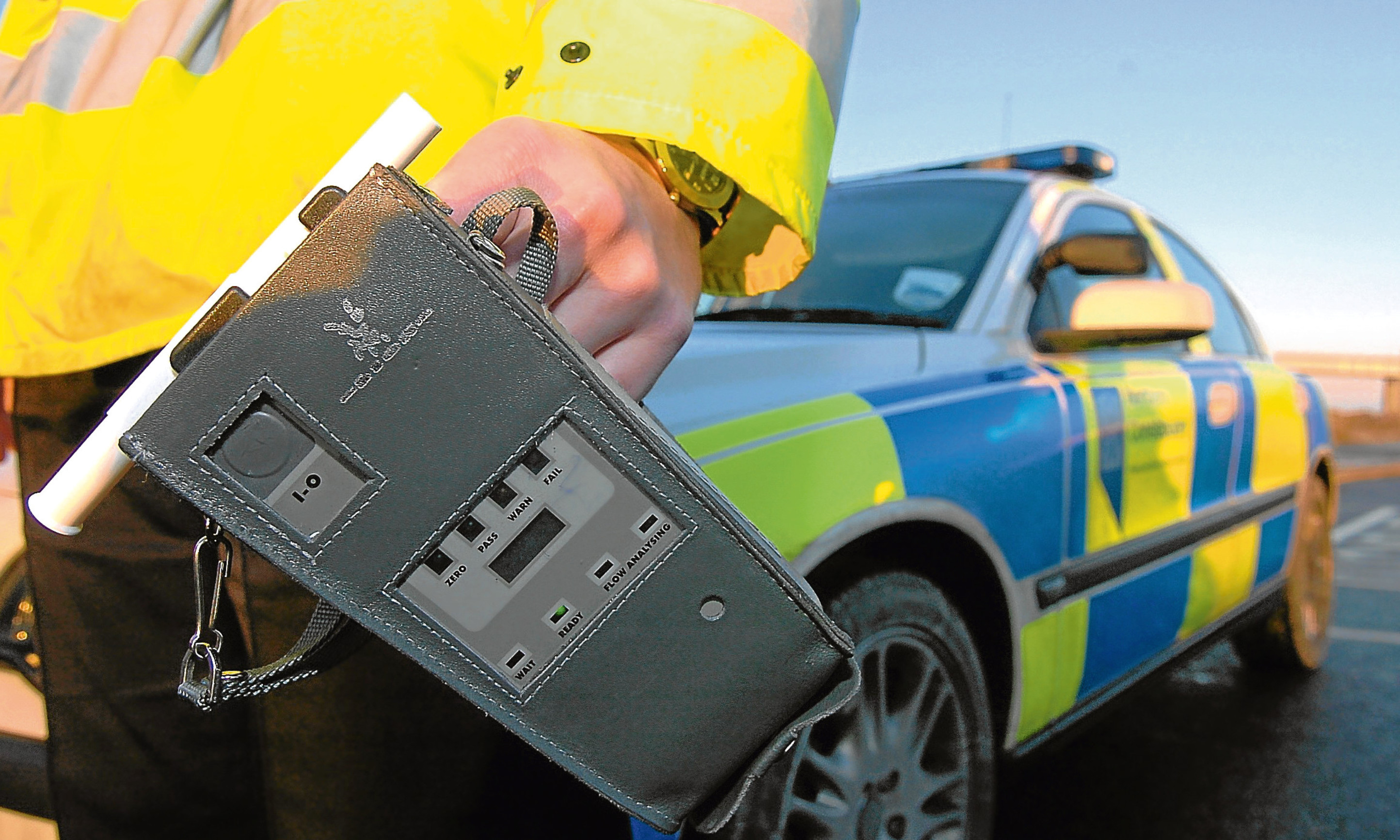 Sir, – I read with interest that many English local authorities and health trusts are campaigning for Westminster to have the drink-drive level down south reduced in much the same way as it was in Scotland.
I would have to say that as someone who spends a lot of their business and pleasure time down south, I would urge England not to go down the same road as we've gone down here.
I recognise that there is some truth in the message that it will save a few more lives, but scant consideration is given to the livelihoods it will cost.
In Scotland, many pubs and clubs – including those that serve as the hubs of small communities – have either closed or are perilously close to folding due to the fact that people no longer feel safe to have the most moderate amount of alcohol before driving.
I know it is just a personal opinion but in a civilised society I see no harm in people, after a hard day's work or a few hours on the golf course, having a solitary pint of beer or glass of wine before setting off home in the car.
I would also remind our English motoring cousins not to be fooled the way we were up here by the SNP.
When the Scottish Government brought in the lower drink-drive limit it claimed all we were doing was falling in line with the rest of Europe.
However, what they failed to tell us is that the rest of Europe does not move to a draconian ban when someone happens to be just above the limit but has a sliding scale of fines that lead up to a ban for the worst offences.
So, my message to England is simple: keep your civilised drink-drive limit as it is and please learn from our current debacle.
Jamie Buchan.
Grove Road,
Dundee.
A question of perspective
Sir, – With staggering effrontery and breathtaking hypocrisy, a number of shamefully biased SNP commentators rushed to trumpet the news that the SECC, during the Conservative Party Conference, was half empty.
Impartial observers have since pointed out, correctly, that the hall was in fact half full.
How much longer must we tolerate such half truths from brazen SNP supporters?
James Stevenson.
Drummond Avenue,
Auchterarder.
Avoid battle on two fronts
Sir, – Fighting a war on two fronts can be a high-risk strategy.
In the Second World War, the United States fought successfully in both the Pacific and Europe – but that is unusual.
Others have been less fortunate: Germany's battles on the western and eastern fronts directly contributed to the downfall of the Third Reich in 1945.
Our democratic will and European Union rules leave Prime Minister Theresa May no option but to negotiate Brexit terms with the EU over the coming two years.
She does though have a choice over the timing of a possible second Scottish independence referendum.
While the SNP's competency in government is increasingly questioned, there's little doubt Nicola Sturgeon is a formidable campaigner with a single focus: UK break-up.
Mrs May's speech at the Scottish Conservative Conference makes clear she's only too aware of this.
Attacking separatism and the SNP head-on must be the UK Government's strongest form of defence.
Yet does Westminster have the resources to conclude Brexit and a second referendum, both simultaneously and successfully?
The Prime Minister would be wise to heed the oft-repeated lessons of history and, at all costs, avoid a war on two fronts.
Martin Redfern.
4 Royal Circus,
Edinburgh.
Keep open mind on governance
Sir, – Ken Clark in his diatribe (March 4) against Dr Wardrop and me blindly follows the SNP mantra: SNP good, Westminster bad and ignores reality.
I have attacked the UK Government on various issues including foreign aid, immigration, renewable energy subsidies, and its failure to deport foreign criminals and not stopping or curtailing their legal aid.
Mr Clark repeats his assertions that Mr Wardrop and I are "incapable of appreciating the achievements of the most effective government in these islands".
These "islands" is a lot less impressive than Jim Crumley saying, "most accomplished group of politicians anywhere in Britain and in much of Europe".
Education has been devolved since 1999 but standards have fallen and Scottish education is now outperformed in every category by schools in England, Northern Ireland, Estonia and Poland.
Mr Clark puts aside as insignificant my disclosures of Prestwick losing £21.3 million and increasing, Police Scotland losing £76m, which will increase to £200m by 2020 and the grants wasted on failed wind, wave, tidal and solar power of £80m.
This SNP attitude bodes ill for Scotland for the remaining years until the next Holyrood elections
Clark Cross.
138 Springfield Road,
Linlithgow.
Labour can be campaign force
Sir, – It wasn't just Theresa May who got under the SNP's skin last week, Scottish Labour planted three timebombs that showed a second referendum could be the platform for its revival.
These were Sadiq Khan's exposure of the SNP's divisiveness; conference support for UK federalism; the announcement that Labour would not join a Better Together Two.
The adoption of federalism enables Labour to promote the UK, but a different one from the Tories, while highlighting the SNP's 10 mediocre years in power.
But it will be the decision to go it alone in a second referendum that troubles the SNP most.
They can't accuse Labour of siding with the Tories and it will be difficult to deal with a hydra of Labour, Tory and LibDem campaigns alongside non-party organisations such as Scotland In Union, Fishermen for Brexit, the farmers, business gurus and No2Named Person.
The SNP's lack of clarity on currency, deficits, debt, benefits, pensions, business legislation and other policies means that Common Weal, Greens, RIC and Yes2 as well as powerful voices such as Jim Sillars spoil the veneer of unity that was such a big advantage last time.
Labour in particular has given the SNP a lot to ponder.
Allan Sutherland.
1 Willow Row,
Stonehaven.
Clarification
In a letter by Kenneth Souter published yesterday we stated the owner of Crieff Hydro is raising prices. This should have read is against raising prices. We apologise for the error.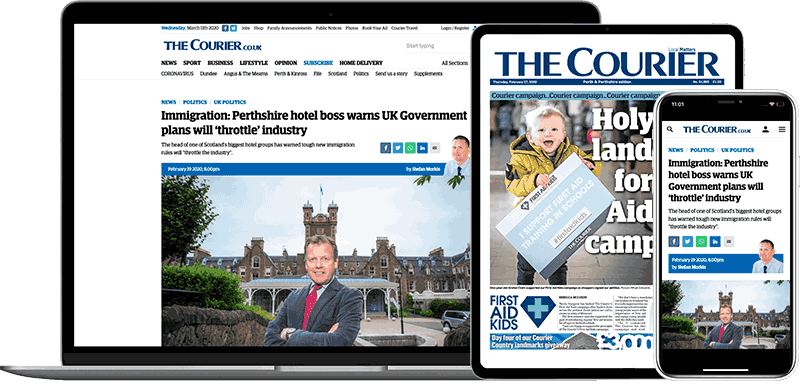 Help support quality local journalism … become a digital subscriber to The Courier
For as little as £5.99 a month you can access all of our content, including Premium articles.
Subscribe