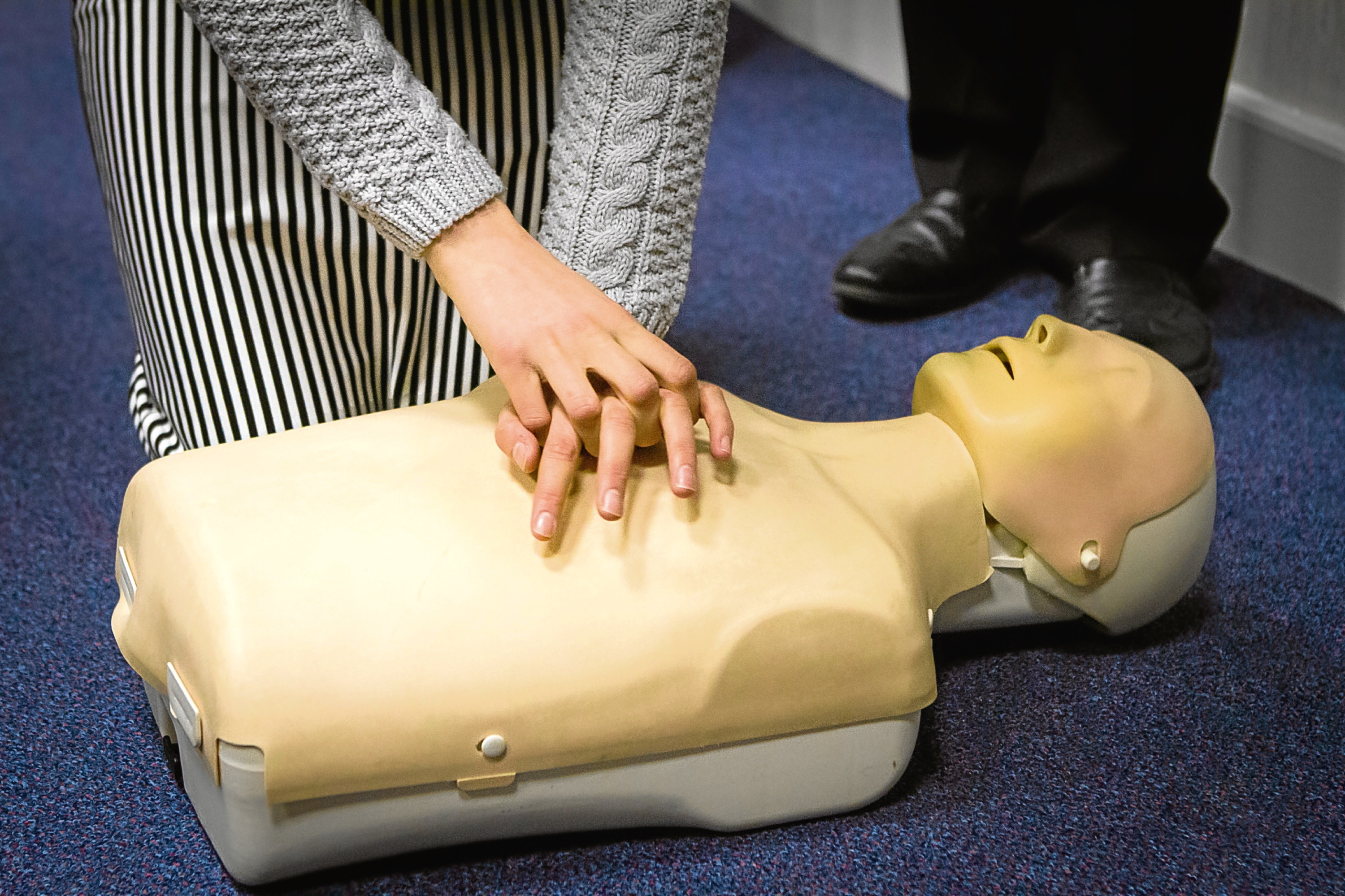 Sir, – I refer to two articles regarding NHS Tayside which you published on March 28.
The first reported more than £4 million in bonuses was paid to consultants for performing their duties, and for which they already receive very attractive salaries.
The health board justified this as being part of existing agreements, and was dismissive of any concern expressed by, among others, Liam Kerr MSP.
The second referred to the possibility that the Heartstart Discovery project could lose its NHS funding which covers the salary of a part-time co-ordinator.
The course is run by volunteers including nurses who give their services free, and the scheme provides a great service to the community by offering training in CPR which saves lives. Since its inception in 1997, 100,000 people have received training.
If someone has a heart attack and stops breathing, they will be dead in 10 minutes if CPR is not administered until emergency services arrive.
I attended one of the courses, and, whereas previously I would not have had a clue what to do, without claiming to be an expert, I would now intervene, because not doing so will lead to the patient's demise.
The courses are very well delivered by an excellent team.
It is outrageous NHS Tayside should be even contemplating with-drawing funding for one part-time co-ordinator while paying huge bonuses to consultants.
Instead of this, they should be considering how the scheme could be expanded, and if they are not willing to fund more full-time staff, perhaps a bonus to the willing volunteers might be in order.
And if no funds are available even for this, a portion of the consultants' bonuses could be taken. I am sure the consultants would not object to recognising the achievements of this worthwhile venture in this manner.
Ronald Oliver.
4 Lethnot Street,
Broughty Ferry.
SNP amuses opposition
Sir, – Having watched last Wednesday's Prime Minister's statement on Brexit and watched the contribution of the SNP MPs, I was truly embarrassed to be Scottish.
They clearly have no respect for the Westminster Parliament and even more importantly, no respect for the majority of Scottish people who voted against independence in the 2014 referendum.
Their constant heckling and interference was truly out of order. They don't appear to be aware that the opposite benches are simply laughing at their efforts.
Mev Braid.
Kinkell Avenue,
Glenrothes.
New source of population
Sir, – The best thing to come out of Brexit would be a united Ireland, allowing Ulster to re-enter the EU without having to go through the 20-year process that awaits Scotland.
Most unionists are descendants of the 100,000 Scots refugees who arrived in the late 1690s as the Little Ice Age devastated Scottish agriculture, with four failed harvests in five years.
Those who want no part of the new Ireland could re-cross the North Channel to a Scotland in dire need of replacements for those heading south of the border if the second referendum succeeds.
Rev Dr John Cameron.
10 Howard Place,
St Andrews.
Politics in paralysis
Sir, – So First Minister Nicola Sturgeon is going to let us know after the Easter recess what her new second independence referendum tactics may be (March 29).
Now, more than ever before, Scottish politics is completely paralysed by the SNP's obsession with breaking up the United Kingdom.
It seems the nationalists have given up even pretending to focus on their domestic remit.
I think we can be assured that Ms Sturgeon and the SNP establishment will be fully occupied over the next month, not running Scotland but working out how best to ignore our democratic wishes, as expressed in September 2014 and somehow get Prime Minister Theresa May to change her mind.
Good luck with that one, Ms Sturgeon.
Martin Redfern.
4 Royal Circus,
Edinburgh.
Did MSPs heed voters' views?
Sir, – How many of the MSPs who voted in favour of a second Scotland independence referendum reflected the views of their constituents?
GM Lindsay.
Whinfield Gardens,
Kinross.
Transparent ploy by SNP
Sir, – The SNP's latest gambit is to say that whether in or out of the EU, we need to separate from the UK to avoid another 30 years of Tory rule.
If Brexit is the disaster the nationalists' crystal ball predicts, does Nicola Sturgeon honestly believe that the British people would give the Tories another term?
If we remain in the UK and Brexit turned out to be a success, we would be glad we hadn't left the UK and might reluctantly have to admit that the Tories and the majority of British people called it right.
Putting party politics aside, surely all Scots are beginning to see through the ploy of using the words "Tory, West- minster, hard Brexit, Thatcher and austerity" instead of any reasoned argument.
Mark Openshaw.
42 Earlswells Road,
Cults,
Aberdeen.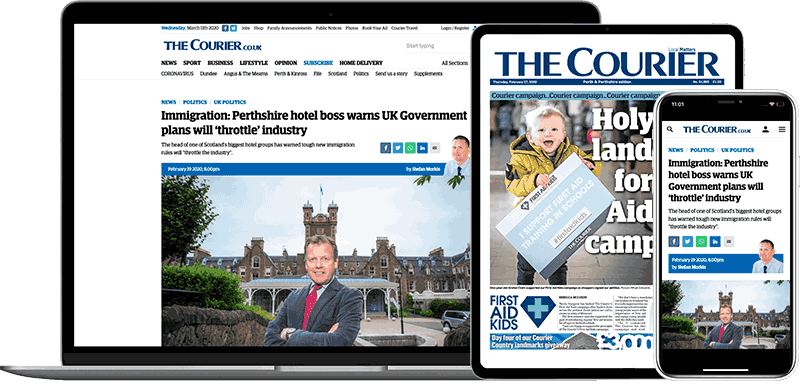 Help support quality local journalism … become a digital subscriber to The Courier
For as little as £5.99 a month you can access all of our content, including Premium articles.
Subscribe