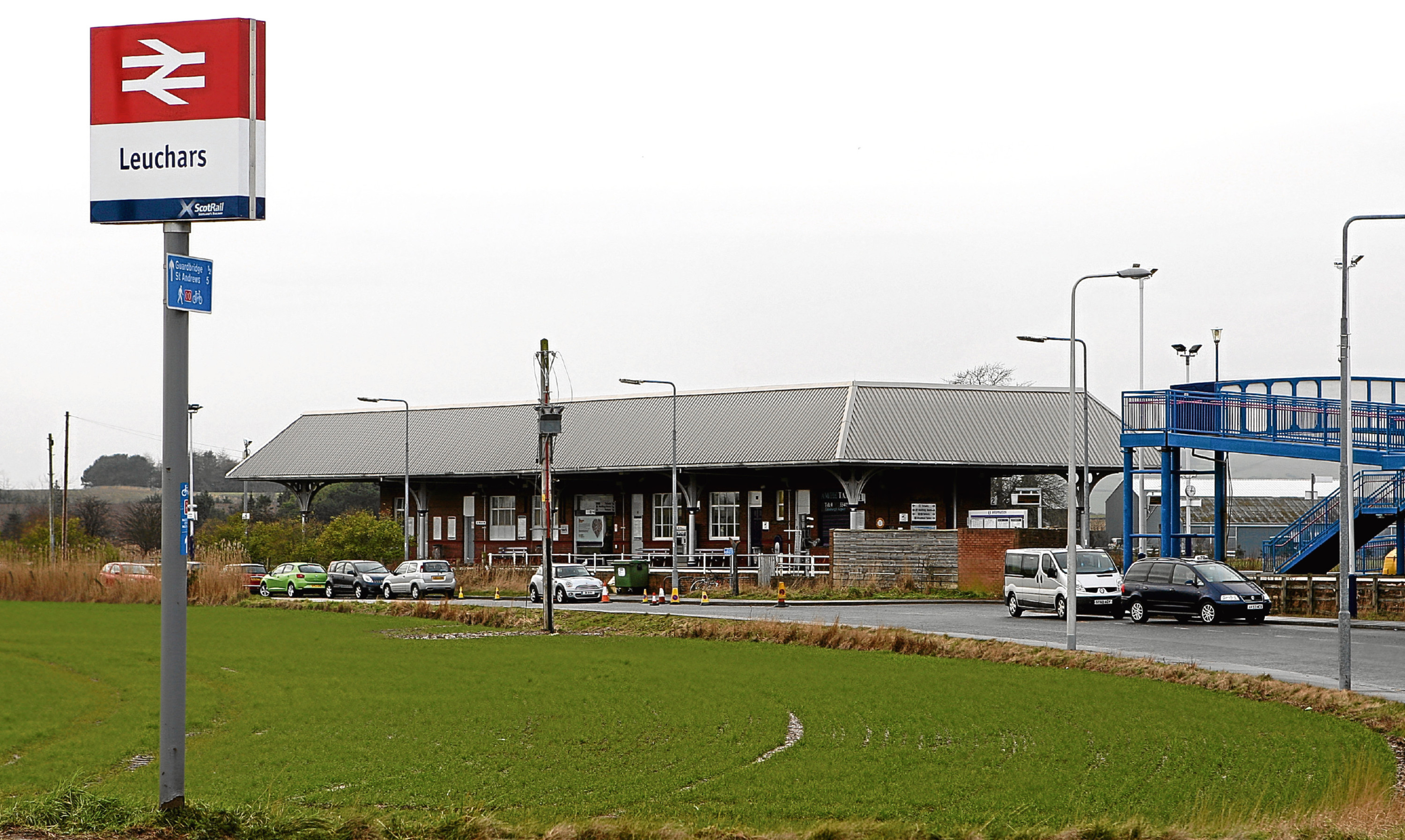 Sir, – Anyone who has not got personal transport and wants to get to Dundee from the East Neuk has a problem.
Many of us need to get to hospital appointments in that city, however, to get to where you want to go, you need to use three routes. Connections are not always good.
One idea that would help some of us would be to extend routes X58 and X60 from St Andrews to Dundee bus station.
One of the route 99 slots could be used to accommodate a new service.
The idea was raised at a local meeting with the Scottish Labour candidate and she pledged to raise the matter with Stagecoach.
One assumes that other political parties will support her efforts?
Anyone not on the X58/60 route will still have a problem.
It is one of the many problems that we have with transport, not just here but throughout Scotland.
It is about time that those at Holyrood got to grips with it.
At the moment, they seem to be obsessed with their delusions of grandeur and forget those of us who pay for it all.
I will pose another problem for them. Imagine you are rising 81 and it is a cold day in winter with a howling gale. You are at Leuchars station at the bus stop and you want to get to the platforms. The stairs are too much for you so you have to walk up and down long and exposed ramps. It is not nice.
What is needed are lifts which would get us to the trains in some comfort.
It is not rocket science, is it? It could perhaps be financed from the money spent on jollies to the USA.
W. Ledger.
43 Dreelside.
Anstruther.
Solution to Fife bin problem?
Sir, – Further to Mr Cookson's letter about bin management in Fife, may I suggest the following solution to outsize disposals?
The householder should wait by the full blue bin for the arrival of the bin lorry while carrying the excess in a suitable black bag.
As soon as the bin has been emptied, he should grab it and run ahead of the bin lorry to its next stopping point while still holding the black bag.
While there, the black bag contents should be transferred to the blue bin ready for emptying into the bin lorry.
If he has a blue badge that he can show to the collection crew, he may be able to persuade them to wait while he empties the black bag into the bin instead of having to run on ahead.
Stephen Younger.
43a Main Street,
Strathkinness.
Bosses should show courtesy
Sir, – As a job seeker, I find it exceptionally frustrating when employers refuse to respond to applicants to advise them of being unsuccessful.
I understand that it is an employers' market at the moment and that employers receive many applications for one vacancy. However, I find it incredible that with the majority of people having access to email, that employers do not have the courtesy to send a quick email advising the applicant of their decision.
It would not cost anything and take up very little time.
Some forms, particularly the ones you have to fill in online, take a considerable amount of time and it would be a simple consideration on behalf of the employer to let them know of the outcome. It feels as if some employers have forgotten what it is like to be job seekers.
Gordon Kennedy.
117 Simpson Square,
Perth.
Scots have right to be heard
Sir, – I must commend your numerous unionist correspondents who rightly point out the bare-faced cheek of our First Minister and Scottish Government for presuming to believe Scotland should speak nation unto nation.
After all, we cannot condemn Scottish nationalism for being parochial and inward looking if they are going to have the effrontery to visit and speak to other nations regarding such twaddle as climate change and world peace.
Scotland and the Scots should be placed in their box, perhaps atop the bedroom wardrobe beside the Christmas decorations and then be opened only for Burn's Night and perhaps Hogmanay so that the best wee country in the world can showcase her talents to the world.
That is how it has been for 300 years now and I, for one, will be damned if I am going to allow Nicola Sturgeon to pretend we have a voice and our views are valued or that we can influence thinking many miles from our shores, particularly when it is so obvious that Scotland is unable to do that right here on our own doorstep.
So, please Ms Sturgeon, when Scotland needs a voice I shall seek it in re-runs of Scotch and Wry, with perhaps a wee dram of the cratur and reflect on how simple life is when you allow all others to make decisions for you.
Henry Malcolm.
331 Clepington Road,
Dundee.
We are treated like a colony
Sir, – There has been much criticism in these pages and beyond from unionists at all levels regarding the Scottish Government's actions in the aftermath of a Brexit we did not vote for.
Nicola Sturgeon is pressured to get behind Theresa May in a common purpose which clearly doesn't exist.
The EU vote highlighted, for all the world to see, the divergent paths Scotland and England are taking.
Ms Sturgeon, our fully mandated First Minister, while doing her day job of representing our interests, did attempt to find some common ground, but received no reply from an establishment hell-bent on following its heedless, headless course.
Meantime, Scotland is bombarded with tautological diktats from a Tory Party with no Scottish mandate.
"Now is not the time", in the context of future negotiations may suit London's self-interested agenda, but entering this process with the intention of using Scottish resources as bargaining tools is highly dishonest in the current political climate.
If Scots think that any deal brokered in these circumstances, in all likelihood to London's benefit, will be risked by allowing us a referendum at any time, should heed the Prime Minister's words that Brexit, "isn't a question about whether the people of Scotland should have a choice about their future".
If Scots truly have no voice in regard to their future, we need to drop the pretence of union.
Let us instead refer to it using a more honest term: colonialism.
Ken Clark.
335 King Street,
Broughty Ferry.
Respect wishes of electorate
Sir, – Will the SNP respect the wishes of the counties of Scotland including, Angus, Perth and Kinross and Fife, which voted no in 2014 and refuse to drag them out of the UK against their will?
Robert Anderson.
Kirkton,
Arbroath.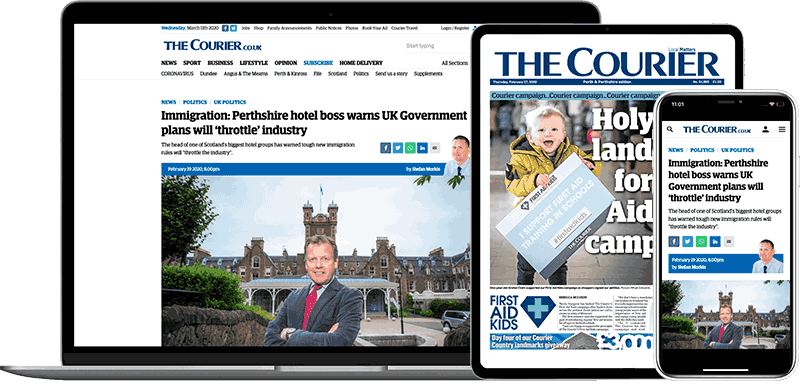 Help support quality local journalism … become a digital subscriber to The Courier
For as little as £5.99 a month you can access all of our content, including Premium articles.
Subscribe