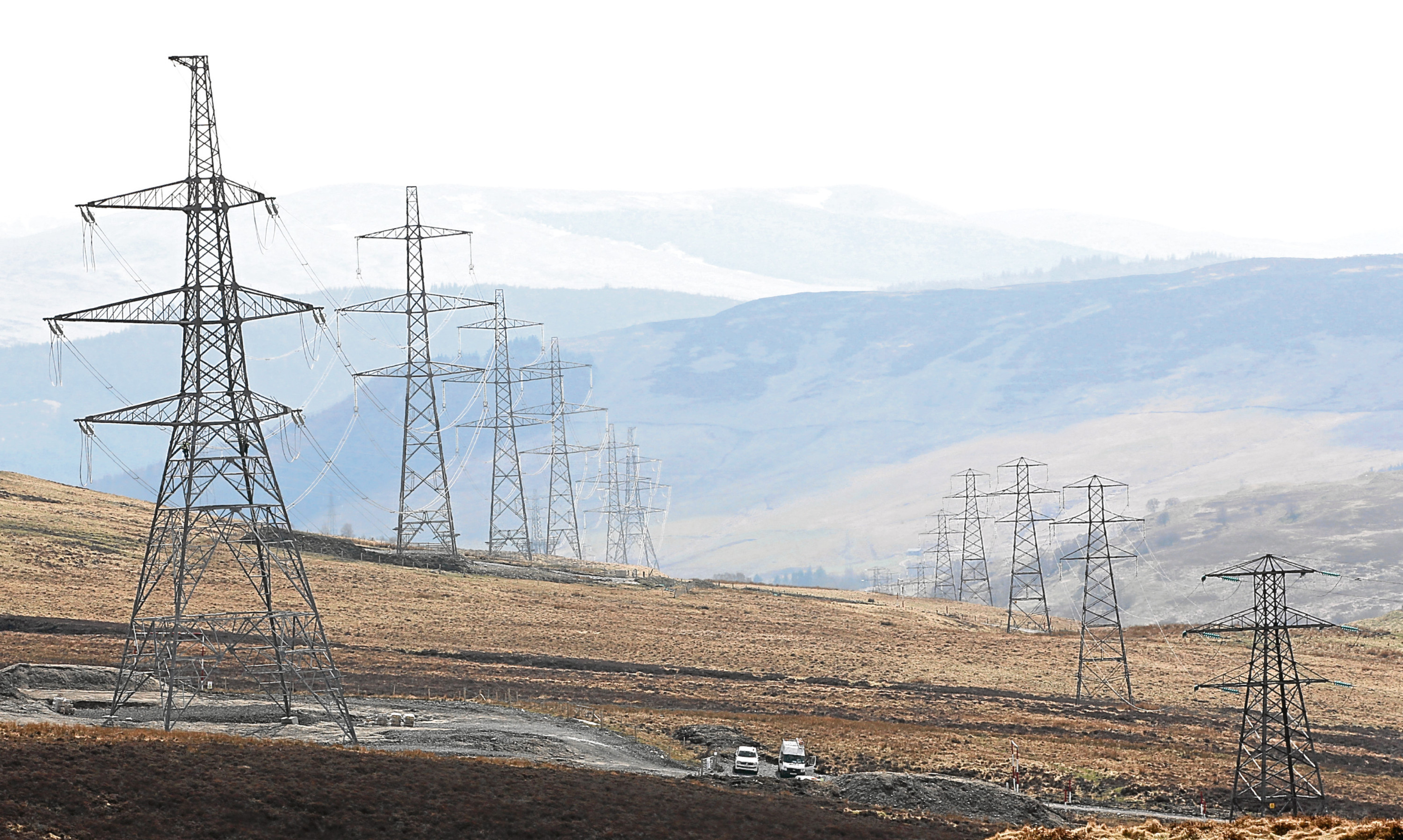 Sir, – The Scottish onshore wind industry is facing a steep rise in grid charges from April next year.
The Beauly to Denny transmission pylons were built at a cost of more than £700 million, specifically to bring wind electricity from remote locations to where it was needed.
All of the costs were shared by all electricity producers across the United Kingdom, not just Scottish wind electricity producers.
To the dismay of the already heavily subsidised wind industry, Ofgem has approved balancing and settlement code P350 which introduces charging for transmission losses across different zones.
This new measure is designed to better reflect the cost of electricity lost as it travels from the point of generation to the point of use.
It is only right that wind electricity generators in Scotland are now facing far higher charges due to their distance from large markets since, after all, they have been reaping huge subsidies from UK consumers for years.
Scottish Renewables, the propaganda machine for the wind industry, is already issuing press releases and it will not be long before we hear the Scottish Government cry "It's all Westminster's fault".
Clark Cross.
138 Springfield Road,
Linlithgow.
Irresponsible car drivers
Sir, – Further to the letters suggesting a re-written Highway Code for cyclists, I would like to be more inclusive and add some rules for drivers of motor vehicles too.
Some of these could include chucking litter out of the window: remember the roadsides are litter receptacles to be fully made use of.
Park on the wrong side of the road at night with headlights blazing and make sure you dazzle everyone coming towards you.
Drive at 40mph to 50mph in built-up areas, preferably a couple of feet from pedestrians.
There are many more to be thought of before we get to being engrossed in phone conversations, having a good drink before you go, and keeping the annual deaths on UK roads up to the 1,700 or so mark, not to mention life-changing injuries.
Hugh Wylie.
1 Guthrie Street,
Carnoustie.
Stop littering roads in Fife
Sir, – Travelling back to Dunfermline from Glenrothes the other week, I could not believe the amount of council workers there were clearing up rubbish on the verge of the A92.
The collective piles of grey bags clearly showed that they had a real job on their hands and the further on I drove, I realised this wasn't a task that was going to be completed in a short period of time.
This is obviously mostly rubbish that has been thrown from vehicles. Why are people so inconsiderate?
Take your rubbish home. You have plenty of recycling bins there.
Eric Travers.
38 Gellatly Road,
Dunfermline.
Why was wind a surprise?
Sir, – I refer to the latest bulletin that there will be a further delay on the Queensferry Crossing.
One would think by some of the comments explaining the delay that the wind and bad weather on the Forth was a new phenomenon.
As we carried out sea trials on naval ships from Rosyth dockyard, it was a well-known fact that this part of the Forth is like a wind tunnel.
Often these trials were cancelled due to high winds and bad weather.
Why was this not factored into the timescale of this project? Or is this another broken promise by this SNP Government?
Ian Robertson.
Hillview,
Station Road,
Crook of Devon.
We may unleash extremism
Sir, – During the Cold War, America tried to topple 72 regimes but most of these efforts failed because, like The Donald's new idea of regime change in Syria, they were top-down affairs.
The Allies' success in removing Hitler and watching German democracy flourish convinced the West that all it had to do was remove a leader it didn't like and all would be well.
Using this flawed logic, it has undermined every secular ruler in the Middle East who protected his minorities and stood between the civilised world and religious extremism.
To be successful, change usually needs to be bottom up with a mutation in the political climate and culture of the masses culminating in a new regime at the top.
External intervention triggers hostility towards the new regime which is seen as a puppet, while the assumption that every nation actually wants democracy is unproven.
Intrusion can turn into a proxy war of the kind the US found in Vietnam or the USSR in Afghanistan and Iran will create in Syria if the something-must-be-done apostles get their way.
Rev Dr John Cameron.
10 Howard Place,
St Andrews.
Which services will SNP cut?
Sir, – I frequently read of citizens who say that Scotland is too wee, too poor and too stupid to be an independent country.
I take issue with this and suggest that there is no problem with Scotland becoming an independent country.
All we need to do is to manage a £15 billion annual deficit, manage an approximate £150 billion of debt (our share of the UK debt) and £12 billion of new costs to set up the infrastructure and institutions we need for an independent country.
So the next step is decide how to resolve these financial issues.
We need to decide which taxes are going to increase and what cuts we are going to make to public spending.
It is not difficult.
When will the SNP let us know the answer to these matters?
Alan Thomson.
Easter Dunochil,
High Street,
Kinross.
Don't let cats foul gardens
Sir, – Dave Whyte (April 12) made a valid point about cats fouling gardens.
Dog owners would be fined if they allowed their animals to wander and foul at will.
Why should cat owners get off with the often-used excuse that cats are free spirits? Owners should be responsible.
Bob Stark.
Mill Street,
Tillicoultry.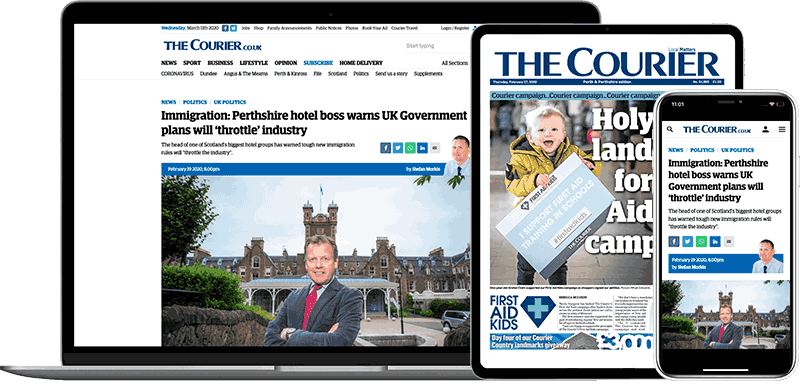 Help support quality local journalism … become a digital subscriber to The Courier
For as little as £5.99 a month you can access all of our content, including Premium articles.
Subscribe