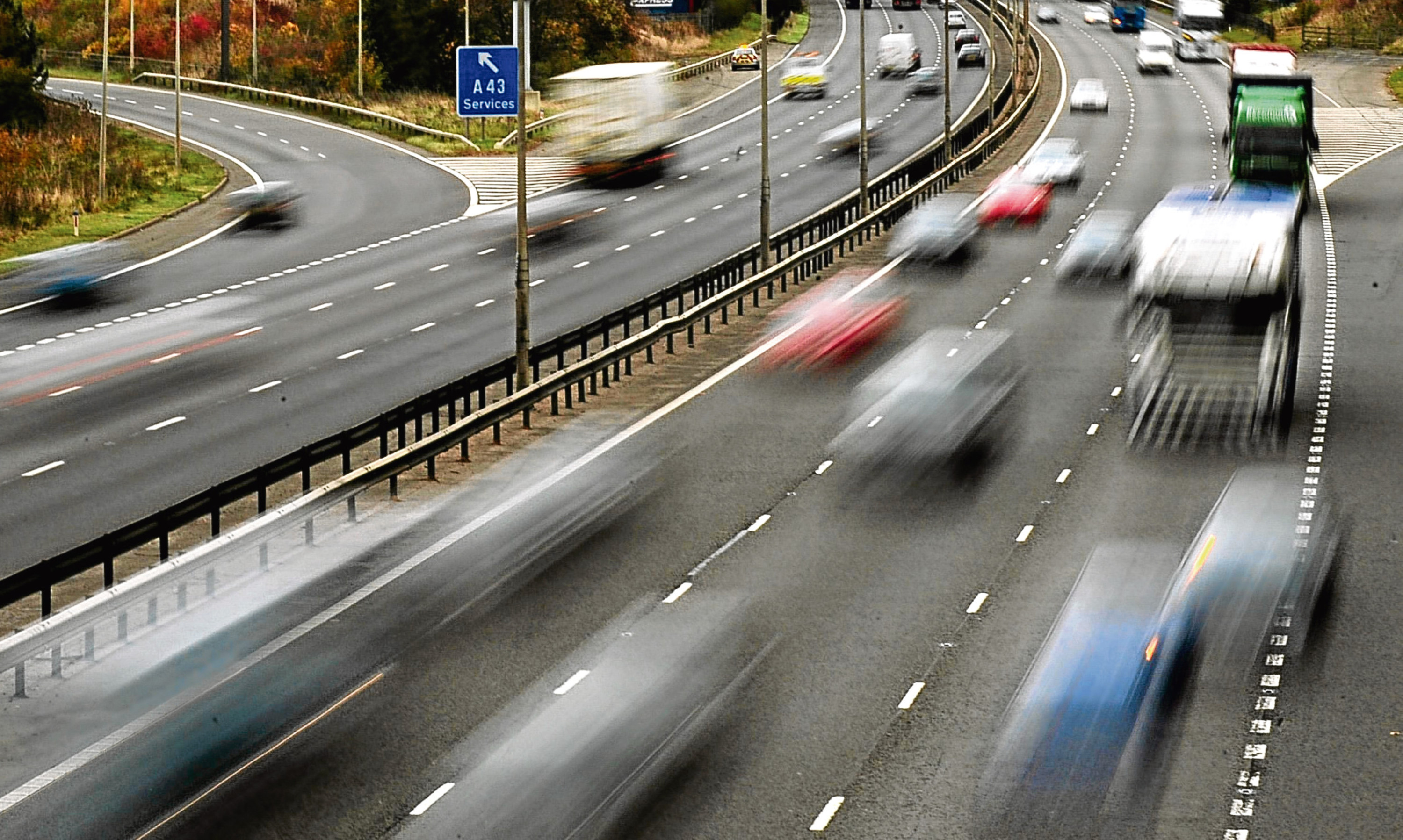 Sir, – Those of us who were encouraged to buy diesel cars a few years ago by our Government, the EU, Friends of the Earth and Greenpeace, will be dismayed by the current ditch-the-diesel campaign demonising diesel owners as polluters and the source of unnecessary deaths and illnesses.
Nitrogen dioxide produced by diesel exhausts is allegedly linked to the deaths of 40,000 people each year.
However, life and medical science is never that simple or obvious as the popular press and many of our political representatives make out.
The evidence for the effects of nitrogen dioxide and its implication in so many deaths is actually by correlation and not as an implicitly causative factor. Correlation does not imply causation.
For example, since 1950, cases of obesity and the concentration of carbon dioxide have risen sharply, therefore, it could be said carbon dioxide must cause obesity.
This, of course, is a fallacy but illustrates how careful we must be before exercising expensive knee-jerk reactions to perceived risks which might be out of all proportion.
There are no tests which show nitrogen dioxide as a direct causative factor in any of the 40,000 deaths allegedly linked to the gas.
Other factors such as age, lifestyle, smoking, alcohol intake, working environment, genetic factors and the presence of other diseases must also come into play and distort any meaningful link to diesel emissions as a factor other than one of correlation.
Invoking the precautionary principle at every turn can be very counter productive. Risk aversion can be restrictive and impede progress.
Let's think this through more objectively before committing to the possibility of unnecessary disruption and expensive regulation.
Iain G Richmond.
Guildy House,
Monikie.
We must repeal climate act
Sir, – What an excellent letter from Dr Charles Wardrop (April 13) pointing out how costly and indeed ineffectual are our puny attempts to change the climate.
Scotland has 0.13% of global emissions and the UK 1.3%.
Two weeks, ago President Donald Trump took the shackles off US states by freeing them from the Obama obligations to cut emissions. The US Environmental Protection Agency, now run by climate sceptic Scott Pruitt, has had its budget cut by one third. The Obama targets to meet the US obligations under the 2015 Paris accord are now null and void, thus freeing the US from the requirement to cut its greenhouse gas emissions. America has 16% of worldwide emissions and China 24%, so now neither are legislating to reduce emissions.
Around the world, another 1,950 coal-fired power plants are being built to add to the existing 3,722.
As Dr Wardrop indicated, Scotland and the UK must repeal their destructive Climate Change Acts.
Clark Cross.
138 Springfield Road,
Linlithgow.
Ulterior motives over Syria war
Sir, – Why are the leaders of the West trying to confuse matters regarding Syria?
To demystify the problem to a great extent, we must ask ourselves why the Anglo-American powers' prime objective, rather than fight the enemy of their own creation, Isis, is to remove Syrian President Bashar al-Assad at any cost and replace him with a leader submissive to the geopolitical aims of the faceless financial elitists?
Assad's prime objective, on the other hand, with the help of Russia, is preventing Isis taking control of Syria.
In some rational, parallel world, one would have thought that the interests of both the Anglo-Americans and Russians would lie in a united front on this issue.
Unfortunately, however, it is now too late to turn the clock back and rewind history to the days before Iraq, Afghanistan and Libya were systematically and mercilessly targeted to remove, respectively, the Arab Socialist Ba'ath Party from Iraq, the Taliban from Afghanistan, and the Socialist People's Libyan Arab Jamahiriya.
Despite the latest propaganda, Assad is the last person who could gain from a chemical attack.
William Burns.
41/8 Pennywell Road,
Edinburgh.
Inhuman proposal
Sir, – I read with amazement the Tory plans to further punish rape victims by making any such victim with more than two children relive their ordeal if they want to claim benefits for the third child.
That this inhuman policy is opposed by all the other parties is not at all surprising.
Labour's Kezia Dugdale has called it barbaric, the Liberals' Tim Farron has called it vile and Nicola Sturgeon has called it disgusting.
What is also unsurprising is the response of the Tories in Scotland to Theresa May's astonishing attack on rape victims.
Naturally, rather than condemn this evil policy, the Tory leader here, Ruth Davidson, has instead fallen into line with it and blamed the SNP.
If anyone needed reminding as to why the Tories remain so toxic in Scotland, this example of their indifference to the victims of violent sex attacks should assist.
This latest stomach-churning Tory policy will surely assist voters in knowing who not to support in future elections.
Karen Heath.
Cortachy,
Kirriemuir.
Children need more exercise
Sir, – I am sitting here listening to the news concerning child obesity. They are reducing sugar in chocolate bars but sugar, as far as I am concerned, is not the problem.
I think a lack of exercise is the problem. Kids nowadays are spending all their spare time in front of computers
When we were young in the 1950s and 1960s, we were out all the time until dark playing games and we were eating sweet stuff all the time.
Kids are just not burning off the calories as we were.
It is lack of exercise that is the problem.
We needed a jelly piece to keep us going.
Come on all you youngsters, get off your backsides and burn off these calories.
Sam Graves.
10 Strathisla Road,
West Ferry,
Dundee.
Windfalls for Scotland
Sir, – Unionist commentators like to cast doubt on forecasts of an oil price of $100 per barrel in the near future and pour scorn on the potential benefit of oil to an independent Scotland.
But isn't 100% of revenue from oil at $50 per barrel a better proposition than 8% at $100?
An MEP informed me in 2014 that under EU rules, the 6,000 square miles of Scottish waters, incuding seven major oilfields, generously donated to England by Tony Blair in 1988 – an act for years shrouded in secrecy – automatically revert to Scotland on independence.
James Stevenson,
Drummond Avenue,
Auchterarder.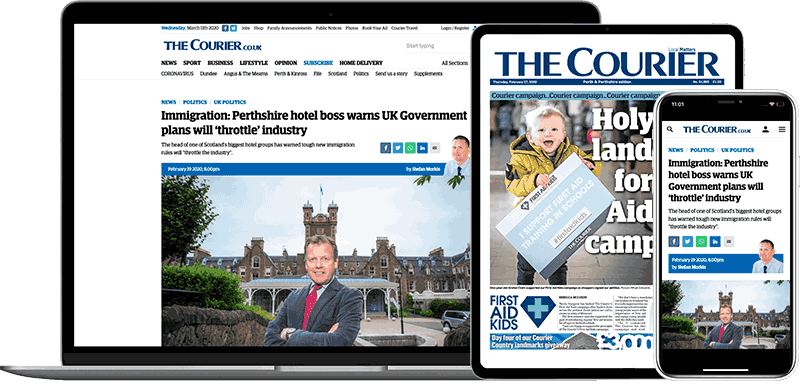 Help support quality local journalism … become a digital subscriber to The Courier
For as little as £5.99 a month you can access all of our content, including Premium articles.
Subscribe