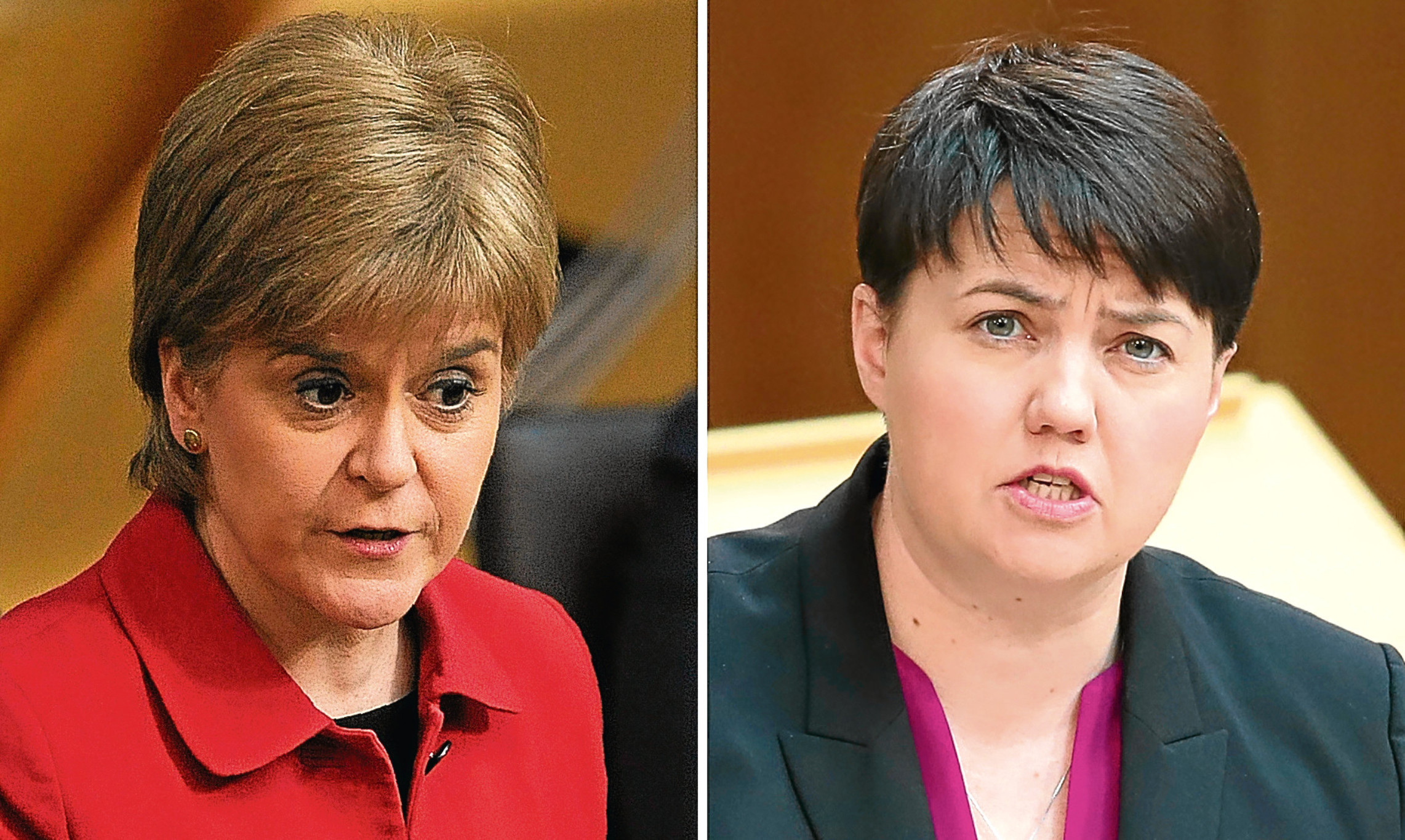 Sir, – This newspaper has recently seen a number of letters from correspondents imploring Scots to reject the SNP in favour of the Conservatives in order to save Scotland and the union.
Built on a shamelessly dishonest portrayal of the SNP's record at Holyrood and Westminster, the cry to vote for a Tory Party repeatedly rejected by Scotland since 1955 comes with no other message beyond SNP-bad.
Since Prime Minister Theresa May has refused to take part in any leadership debates and with her public set-piece appearances explicitly ruling out questions by audience members, what are Scots being asked to vote for beyond the meaningless "strong and stable government" soundbite parroted by Mrs May?
Perhaps one of the Conservative and Unionist supporters, who use these pages to exhort Scots to follow them, can fill in the blanks and give voters a positive reason for voting Conservative in the upcoming elections.
What exactly are the policies a Tory- dominated Scotland can look forward to?
How will such an outcome improve the lot of the Scottish population?
SNP-bad will no longer suffice.
If the Tories can do a better job, tell Scots where and how.
Now is the time for them to do so.
Ken Clark.
335 King Street,
Broughty Ferry.
Virtue-signalling by nationalists
Sir, – I cannot be the only one to be appalled at the way the "Tory rape clause" has been turned into a meme and used to incite social media mobs and hound Ruth Davidson.
The fact is that it was a compassionate move by Conservative policy-makers to give women with two children who had been coerced into bearing a third child the option of tax credits for that child which would otherwise not be available to them.
SNP and Labour politicians know this and it is a sign of their desperation that they mislead voters in order to stoke anti-Conservative hysteria.
If the Scottish Parliament feels so strongly that this policy is shameful, why doesn't it do something about it? After all, it has the means to do so, and surely that is the point of having devolved powers?
Rape should not be used for virtue-signalling and political grand-standing
Grown-up government is about making uncomfortable, and imperfect, decisions.
Instead of this grotesque bluster, Nicola Sturgeon could have been making sure rape victims in Scotland were looked after at least as well as they are in the rest of the UK.
Last month HM Inspectorate of Constabulary in Scotland identified "unacceptable" shortcomings in the way rape victims are routinely treated in Scotland.
Once again, the SNP turns out to be more interested in Tory- bashing on its endless quest for independence than in doing what it can for the welfare of Scottish citizens.
Linda Holt.
Dreel House,
Pittenweem.
Sheku questions need answered
Sir, – On May 3 2015, a man called Sheku Bayoh lost his life on a Kirkcaldy street while being taken into custody by police officers.
Two years on, we still have no idea of how he died, whether he had a weapon or not, whether excessive force was used or any decision regarding the next steps from the Scottish justice system. This is completely unacceptable.
In August 2016, the Crown Office said: "The PIRC report will be carefully considered but this is a complex investigation and further work may be required before any decision is made as to whether or not there should be any criminal proceedings."
I think it is time for Michael Matheson, our low-profile justice secretary, to pick up the phone to the Lord Advocate, James Wolffe, and instruct him to make public the result of the report and announce his next steps as a matter of urgency.
Any further delay is a disgrace for the Bayoh family and must also cause stress for the police officers involved who will obviously wish to clear their names.
I have no links to either the Bayoh family or the police service and I do not pretend to know what happened in this incident, but the Crown Office must know and it is time that they made this public.
Alan Thomson.
Easter Dunochil,
High Street,
Kinross.
Strange kind of democracy
Sir, – The First Minister claims she has been given a mandate by the Scottish Parliament to demand the right to hold another referendum on independence.
That motion passed only with the support of the Greens, both list MSPs.
They stood in only three constituencies in 2016 and achieved only 0.6% of the vote; 13,172 votes.
They are in their seats courtesy of the list system but only had a 6.6% share of the regional votes cast; 50,426 votes.
It is a very peculiar form of democracy that allows such a small number of people to have the last say in the direction our country takes, contrary to their party's manifesto.
Fortunately, though, it is not the last say. The UK Prime Minister has that and we should be grateful for it.
John Dorward.
89 Brechin Road,
Arbroath.
Scots' fuels bills may rocket
Sir, – Now that Holyrood has voted for a second referendum, the SNP has left several questions unanswered.
The latest (2015) data shows renewable electrical generation for Scotland was 8,889 kWh (kilowatt hours) per household, compared to 3,094 kWh for the UK, or a rough ratio of 3 to 1.
In 2014, the then Department of Energy and Climate Change admitted green policies would add £250 annually to the average UK household electricity bill by 2020.
If Scotland becomes independent then this suggests the bill for Scottish households would increase by around £750.
Last time the SNP claimed England would help to pay for Scottish renewable generation. Could they tell us plan B if England refuses?
Geoff Moore.
3 Braeface Park,
Alness.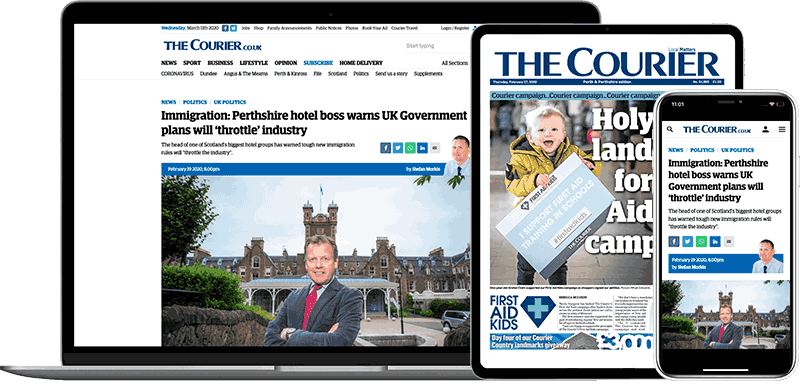 Help support quality local journalism … become a digital subscriber to The Courier
For as little as £5.99 a month you can access all of our content, including Premium articles.
Subscribe