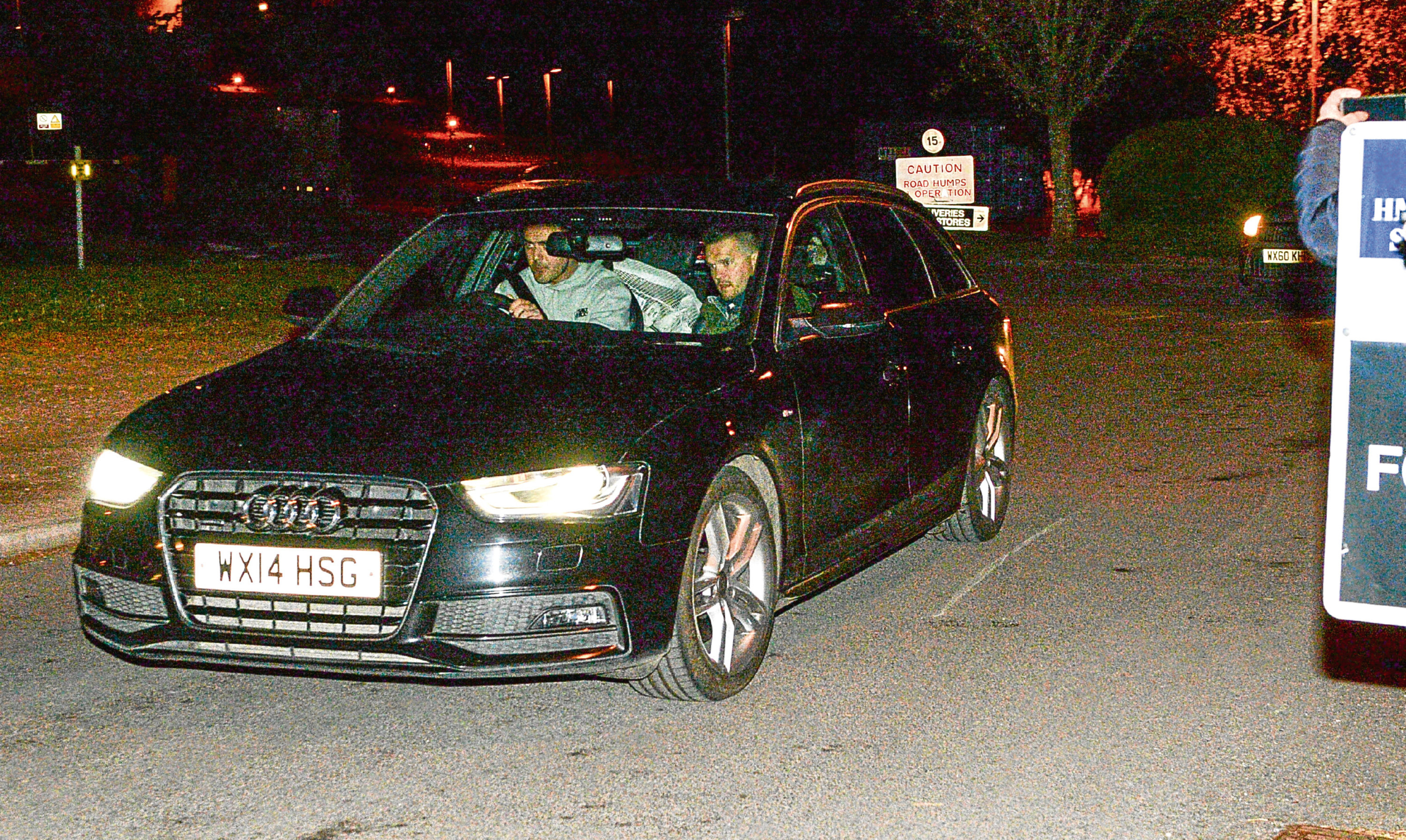 Sir, – The release of Royal Marine Alexander Blackman into his wife's arms after the substitution of a manslaughter conviction in place of one for murder still leaves a bad taste in the mouth.
He should never have been prosecuted for killing a mortally wounded Taliban insurgent on the battlefield.
Fighting against a brutal and barbarous enemy like the Taliban, who have contempt for all civilised norms, is not policing.
And the behaviour of combatants who are psychologically ground down by this type of foe cannot be judged by civilian standards.
That we prosecute a mentally ill soldier in a case such as this, rather than treat him and protect him from prosecution is unjust and a breach of our national duty to care for those who protect us.
Indeed, the epidemic of prosecutions of British service people who have served our country in a whole series of conflicts at home and abroad greatly undermines the security of our country and risks the liberty of each of us.
The politicians, lawyers and military officers who have presided over this bulk travesty of justice should examine their consciences.
Only a royal pardon for Mr Blackman will suffice to do justice and to encourage our young people to come forward to guard us while we sleep.
Otto Inglis.
6 Inveralmond Grove,
Edinburgh.
Crack down on litter menace
Sir, – Why isn't litter an election issue? As a 73-year-old pensioner, I am getting increasingly concerned by the amount of other people's litter that I am continually removing from the environment – not only the beach and esplanade at Broughty Ferry.
I recently enjoyed a brief hillwalking holiday around Ballater. There, like everywhere else, the verges of the roads are polluted with all the usual suspects: food and drinks containers.
After a tiring eight-hour day, I cleaned a tiny section of the main road near the historic Brig o' Dee but it was a drop in the ocean.
How about a major national clean-up campaign? Or how about a litter tax on fast-food outlets?
On the way back from Deeside I saw a privately owned waste-management lorry with plastic material blowing out of the top.
Jack Greenway.
9b The Esplanade,
Broughty Ferry.
MP shows he is out of touch
Sir, – I was amazed how much space you devoted last Thursday to the garbage written by Pete Wishart MP.
His boast that everyone in Perth and North Perthshire will know someone he has assisted was laughable and the sooner he is back playing his keyboards to earn a living the better. He said that a vote for the SNP is a vote to end austerity and for investment in public services.
He appears to be totally out of touch with reality. Does he ever drive on our roads which by the day are deteriorating further?
DS Stewart.
8L Tulloch Road,
Perth.
Blackening name of Cilla
Sir, – I was a bit bemused by your television critic's review of Little Boy Blue in The Courier Magazine on Saturday.
He praised the director and stated he "always manages to responsibly tackle potentially offensive subject matter…even when dealing with characters as notorious as Ronnie Biggs, Karen Matthews, Peter Sutcliffe, Myra Hindley, Fred West and Cilla Black".
Cilla Black? Well I was never all that keen on Cilla, either as a singer, or a presenter, but to bracket her with Peter Sutcliffe and Fred West really is a bit excessive.
Les Mackay.
5 Carmichael Gardens,
Dundee.
Sacrifices forgotten
Sir, – I did not vote for Brexit but I accept the will of the rather puny majority then in favour.
However, I am incensed that the 27 countries remaining expect us to accept that we may not even begin discussions with them until we agree to their divorce settlement blackmail. But for British intervention in two world wars, many of the 27 countries would not exist.
We should remind them all of what we gave in blood and treasure to save them.
I seem to remember that when the USA was asked to remove bases and nuclear weapons from Europe some years ago that the Americans replied that if they were forced to comply they would, in addition, repatriate their war dead.
That put an end to that unworthy request.
Dr Andrew Gunn.
Kirkden House,
Letham (Angus).
A slight on our neighbours
Sir, – It is not only odd but also very disturbing to read (April 27) that Councillor Dave Doogan, depute leader of the SNP-led Perth and Kinross Council, has apologised only for the trouble he has caused for the provost and council officials.
He has not apologised for the offence he has given to people who, variously, might be English living in Scotland and/or supporters of the union.
The reference to quislings was especially unpleasant given that the term is derived from the name of Vidkun Quisling who headed a pro-Nazi government in Norway during the war and was executed as a traitor shortly afterwards.
Whatever Mr Doogan might have meant or implied about the English in calling up the image of a Nazi collaborator, I prefer to reflect upon those who resisted the Nazis or suffered under them.
Both Scottish and English children of my generation will remember being bombed by the Germans during the war.
Is Mr Doogan wishing to suggest now that somehow the English are the equivalent of those who terrorised us all during the Second World War?
Dick Barbor-Might.
Wester Killichonan,
Rannoch.
Odds staked against drivers
Sir, – The article by Jamie Buchan (April 27) on Smart Parking's operation in Perth reaffirms my opinion that they are not trying to be fair to their customers.
The fact that 75% of the firm's income comes from penalty notices means that they have no incentive to make allowances for motorists mistyping a letter or digit of their car's registration number.
The number plate recognition cameras must produce a database of the registration numbers of the cars that come into the park and the keypad, into which the motorist enters his car's number, must produce a database of the cars that have paid.
The company's "smart" computer can then scan and match the numbers in both databases to produce a list of the cars that have come in and not paid.
The same computer could also be programmed to produce a list of cars which have been paid for but have not come in: as would happen if a motorist made a mistake in entering his car's number. It is quite easy to enter an O instead of a zero or an I instead of a one.
Smart Parking should be told to smarten up their operation.
Ron Dalglish.
East Third,
Auchterarder.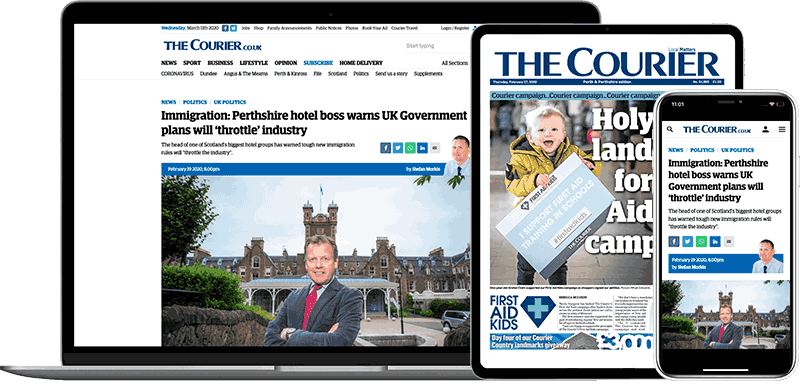 Help support quality local journalism … become a digital subscriber to The Courier
For as little as £5.99 a month you can access all of our content, including Premium articles.
Subscribe