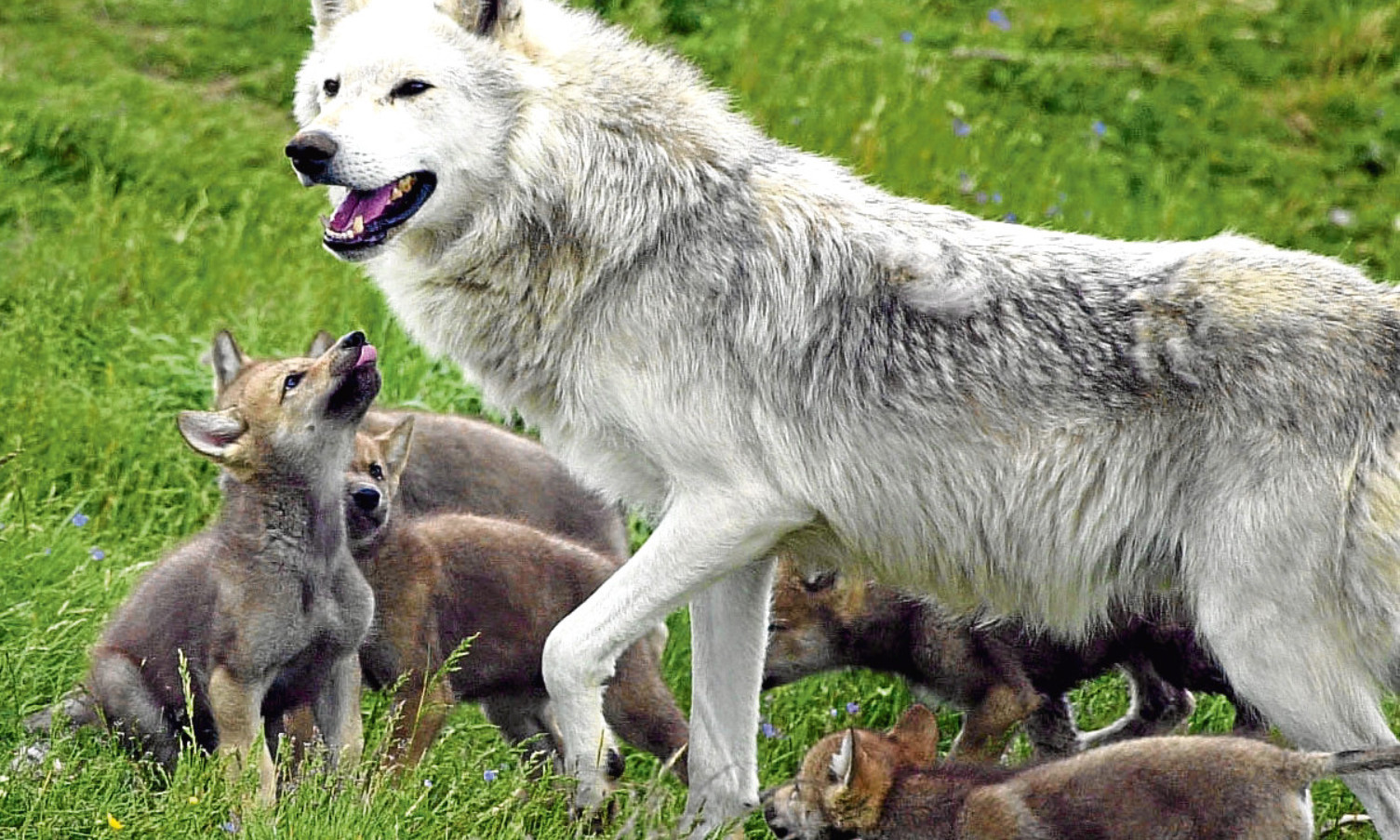 Sir, – There he goes again, on about wolves being the solution to all our dear problems. Whoops, I mean deer problems.
But wolves (and beavers, but not deer) are obviously very dear to Jim Crumley.
Jim's narrow obsession with wolves ignores the fact that humans have been a major predator of deer for many thousands of years and that it would require several thousand wolves to kill the number of deer culled each year by humans. Men with guns can be very effective, as Jim well knows but chooses to misrepresent. They currently kill around 100,000 deer a year in Scotland.
The issues are complex and the different users of the countryside have different priorities and objectives.
I do not disagree with everything Jim writes, but more balance and reasoning would be desirable.
David Trudgill.
The Steading,
Blairgowrie.
Oil firms should clean up sea
Sir, – I saw the Brent Delta topsides being delivered to Teesside on Tuesday in a single lift. This is a quantum leap in technology given the Alseas Pioneering Spirit is the first vessel to handle this dangerous task for the second time.
It is also designed to remove the jacket (the structure supporting the topsides) but not this structure.
Shell intend to leave this concrete structure in place. This cannot be allowed as it is a hazard to shipping and also requires decontamination.
It has many large tanks for ballast, oil, drilling mud and fuel, all of which are a risk to the environment. The original licence issued by the UK Government stated the seabed should be returned to its previous state at the end of the well's useful life.
Shell say it was not designed to be removed and would be an unsafe operation. Mobil Oil installed the Statfjord A in the same area in 1977. Statoil have a plan to remove the complete structure at some time in the future.
All the concrete jackets are a Condeep design and similar. They were built vertically then floated out to location and this process now needs to be reversed.
I am sure the Pioneering Spirit has included this type of removal in its design.
Will all the other concrete structures in the UK sector get dispensation also? I think not. Shell and the UK Government made huge profits in the last 40 years and now they need to live up to the original agreement and do as was agreed.
George Sangster.
Woodlands,
Logie Craigo,
Montrose.
Dipping into history
Sir, – I suspect that your caption (May 2) of the St Andrews University May Day dip, describing it as "one of the institution's oldest traditions" exaggerates a bit.
Certainly, there was not one on May 1 1967, because I, with members of the Queen's College Judo Club were on the beach at dawn that day, and nobody went into the water.
If my memory serves me correctly, we were not entirely alone, though, for we had our picture taken doing a Chariots of Fire run, 14 years before the film, by a photographer from an American magazine.
Indeed, if anybody reading this was also there, or can pin which magazine the picture appeared in, I would be grateful to hear from them.
Robin M White.
43 Camphill Road,
Broughty Ferry.
Quest for mine memorials
Sir, – National Mining Museum Scotland, based at Lady Victoria Colliery in Newtongrange, Midlothian, has created Scotland's first ever national memorial to the coal mining industry.
The memorial space, which is situated in the Old Washer area of the colliery site, is a quiet space for reflection and contemplation.
It has a representation of a number of existing mining memorials in Scotland and an exhibition area.
A folder containing details and photographs of a number of the memorials relating to mining in Scotland which have been identified thus far is soon to be placed in the memorial space. It is planned to complete the photographic survey during the coming months.
A number of memorials have been identified and these can be viewed on our website, however it is possible that the study has missed memorials and your help in identifying any memorial that has been missed would be very much appreciated.
If you are aware of a memorial not included in the list we would like to know the exact location of the memorial, details of any inscription and, if possible, we would like a photograph of the memorial for reference. Contact details are:
Ellie Swinbank.
Keeper,
National Mining Museum Scotland,
Lady Victoria Colliery,
Newtongrange.
Exploring close to home
Sir, – I was amused to read (May 1) that the Royal Scottish Geographical Society has appointed two explorers in residence. Surely an oxymoron?
Graham M Mcleod.
61 Muirs,
Kinross.
Treat NHS with respect
Sir, – The idea of a health service free at the point of use has helped to make and sustain the reputations of many public figures notably, of course, the NHS founder Aneurin Bevan as long ago as 1948.
I wonder what he would make of the recent statistics about the cost of missed operations due to people simply not turning up (April 29).
He might be appalled, too, to see the figures presented in almost every health centre up and down the country on the number who don't present themselves for appointments.
NHS executives seem to be on the defensive about the matter, murmuring about better schemes to remind patients about dates and so on.
We could all help them by saying without reservation that the situation is unacceptable and an abuse of the principles on which the NHS was founded.
Although the health system in the United States is often rightly criticised for being at once too costly and limiting access, it has one thing to be said for it. Most people treat it with respect because there is some link between the quality of the service and what you pay for it.
It can certainly dent the incomes of families on average wages and salaries, but the advantage is that people are less likely to treat it with disdain.
Most of our friends across the Atlantic would be astounded to read about the way we treat our health specialists by not even coming to appointments.
Bob Taylor.
24 Shiel Court,
Glenrothes.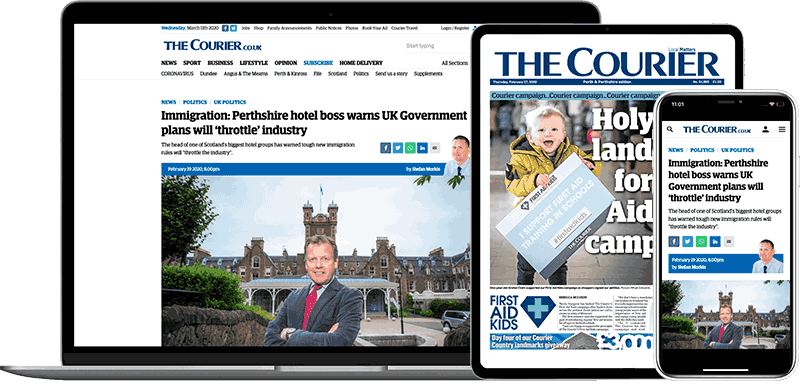 Help support quality local journalism … become a digital subscriber to The Courier
For as little as £5.99 a month you can access all of our content, including Premium articles.
Subscribe