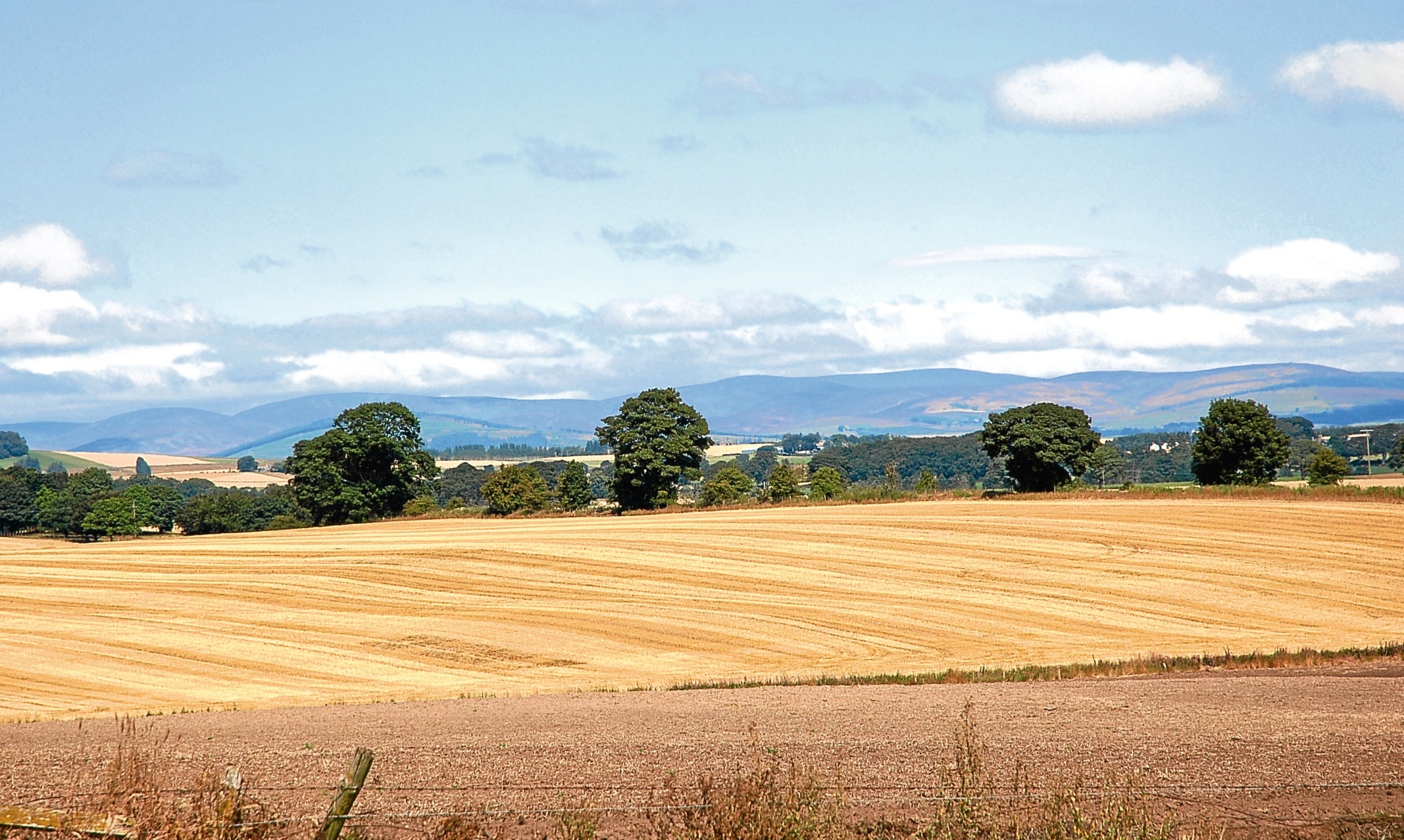 Sir, – I see Jim Crumley has returned to the subject of wolves and why rural Scotland would be a better place if they were once again roaming the landscape. I do not share his enthusiasm.
These schemes to re-introduce animals which have not formed part of Scotland's fauna for generations may be well intentioned. The drawback is that they never take account of the realities of Scotland as it is now, and hark back to the Scotland that existed when these animals were part of the rural ecology. That Scotland has long since disappeared.
We have already seen what can happen when wild animals get loose from the areas that they were intended to be contained in.
We need look no further that the Tayside beavers. The Strathmore landscape is the result of generations of careful husbandry, planning, and the investment of much time and effort.
These animals are destroying all of that almost overnight. If anyone has any doubts about what the future may hold for the beaver-affected areas, a glance at Argentina, where a massive cull of man-introduced beavers is under way, will provide the answer.
Anyone who thinks that wolves and lynx could be re-introduced in to Scotland's landscape and then confined to certain areas is deluding themselves. It is equally oversimplistic to think that the predators will play the game and concentrate on keeping deer numbers down.
They will take whatever is easiest and that is not the deer.
They are more likely to go for the hill farmer's sheep, which can't run away and can't fight them off.
George Thomson.
44 Viewforth Place,
Pittenweem.
We have means to end poverty
Sir, – I was surprised by the Rev Dr John Cameron's letter expressing the view that sloth and ignorance are at the root of poverty.
In relation to sloth, rather than adopting what would seem to be a judgmental attitude to poverty, might it be worth considering that the cause of sloth is a feeling of hopelessness in a competitive society where people's potential may be disregarded and opportunities for employment limited?
Certainly a hand up is needed and could best be effected at government level by providing meaningful employment for a living wage for all who are fit to work and realistic benefits for those, who by nature of a physical or mental disability are not.
In the meantime, the foodbanks offer support, distributing nutritious food (albeit tinned) to those most in need.
Lesley Anderson.
Glebe House,
Ashlar Lane,
Cupar.
Perth bridge needs painting
Sir, – I have always been a great admirer of the work that is put into Perth in Bloom. Not so good at the moment is the disgraceful display of weeds at the Charlotte Street end of Smeaton Bridge. At the same time, the bridge could do with some paint. City of Culture? I have my doubts.
DS Stewart.
8L Tulloch Road,
Perth.
Why ditch Labour Party?
Sir, – The big news from the council elections was the long-standing Labour supporters who chose to vote Conservative this time.
I understand and respect the views of those who wish to stay within the United Kingdom, even though it will inevitably continue to damage the economy and the environment here in Scotland. What I fail to comprehend is how a previous Labour supporter can choose to vote for the party that is destroying the NHS and dismantling the welfare state.
Do they no longer care about workers' rights?
Are they now content that the sick and the poor are to be treated with cruel indifference?
If you are one of these voters, I would love to hear from you as to why you have turned your back on everything the Labour Party used to stand for.
Andrew Collins.
Ladyburn House,
Skinners Steps,
Cupar.
Election test for nationalists
Sir, – The general election result will be a test of demand for independence. But on what measure? Seats, or popular vote?
The SNP only talk about the seat count, but the real test is the total number of votes cast for them across the country because this is how a second referendum will be decided.
In addition, the council elections show voting has polarised along constitutional lines. Those who voted No will not vote SNP, virtually no Yes voters will vote Labour, Liberal Democrat or Conservative, and many SNP voters will be in the "now is not the time" camp. So the issues are very similar.
In 2010, the SNP got 38% of the popular vote, in 2015 it was 50% and at last week's council elections it was down to around 35%.
Even the most optimistic SNP strategist will know that, irrespective of how many seats they win, anything less than a 40% share of the total number of votes will mean game over for independence.
Allan Sutherland
1 Willow Row,
Stonehaven.
Mathematical uncertainty
Sir, – In his letter (May 6) Rev Dr John Cameron states that, where poverty is defined as having less than 60% of median income, it is a "mathematical certainty" that there will always be people defined as poor.
While using this definition may result in the probability, perhaps the high probability of there always being people defined as poor, there is no certainty that this will occur and, even more clearly, no mathematical certainty.
What Dr Cameron has written is simply wrong.
Gordon Dilworth.
20 Baledmund Road,
Pitlochry.
Remain true to socialism
Sir, – For as long as I can remember, the people of Scotland have been a socialist-minded people.
There has recently been an alarming rise in right-wing propaganda which seems to have influenced voters against the Labour Party and Jeremy Corbyn.
I must remind the Scottish people that his ideas are the same as the ideas of the great socialist thinkers of the past generations.
Zero-hours contracts and foodbanks were never in their thoughts but today they are readily accepted.
Think again at next month's general election please.
Alister Rankin.
93 Whyterose Terrace,
Methil.
We will miss duke's quips
Sir, – I will miss the quotable Prince Philip and his iconic question to a Scottish driving instructor: "How do you keep the natives off the booze long enough to get them through the test?"
Rev Dr John Cameron.
10 Howard Place,
St Andrews.