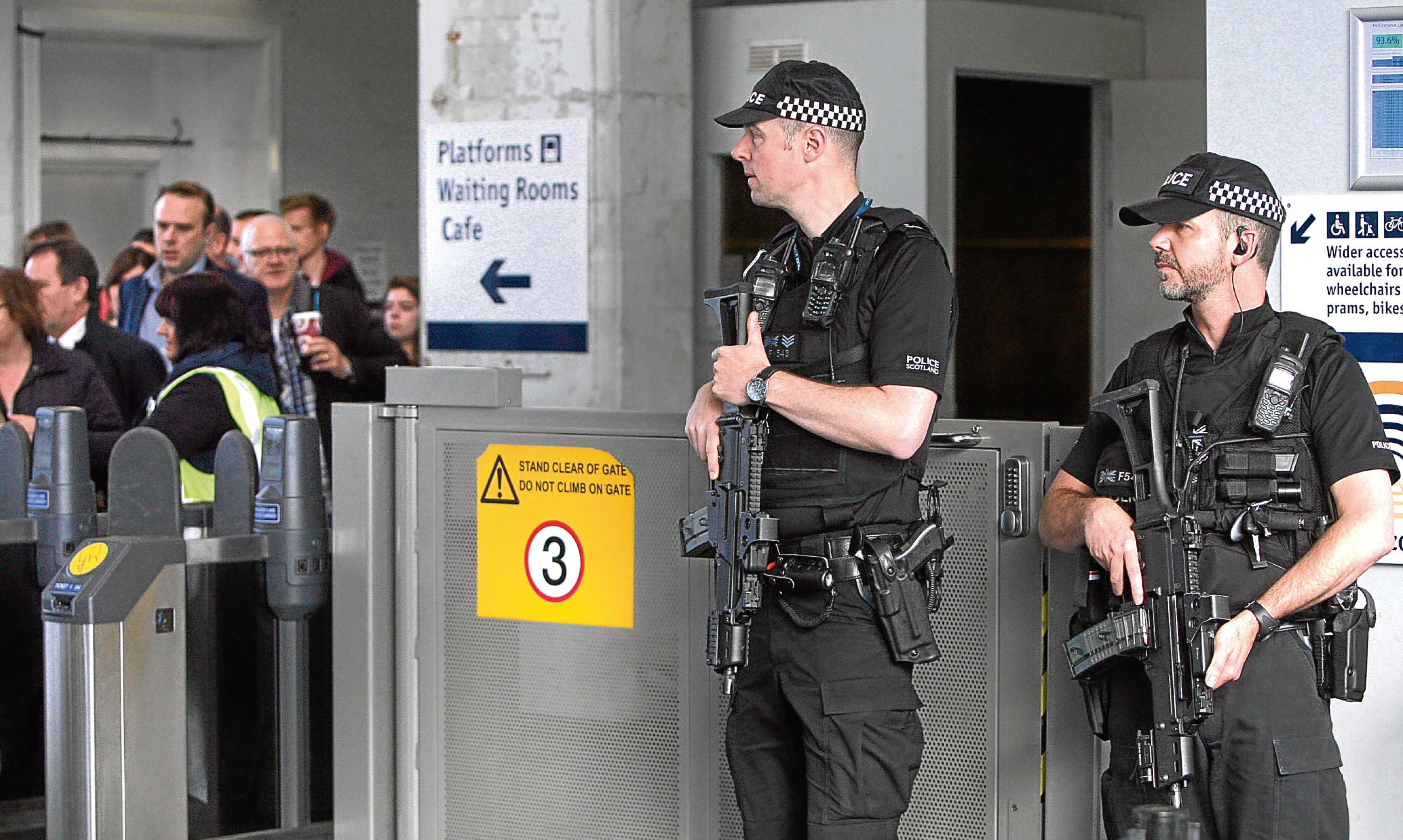 Sir, – The atrocity in Manchester has rekindled the debate about the necessity for arming the police.
This atrocity and other recent atrocities could not have been prevented by armed police.
The core of this problem is a social issue.
Society in the UK seems to have lost its sense of perspective.
We are continually required to defer to pressure group demands, whether they be religion based, or culture based, to allow groups and individuals to behave in ways that are inappropriate to British society
The consequence of that has been an escalation in non-integration into British society by immigrants and asylum-seekers and something approaching the creation of foreign enclaves in our cities, where the enclave residents live and behave as they would do in their home countries.
Irrespective of the ill-considered outrage by human rights activists, and false accusations of racism and xenophobia, such tolerance has got to stop.
The suspect in the recent murder of children was reportedly born in the United Kingdom to Libyan parents who had sought asylum here but who have now returned to Libya.
The pattern of these recent atrocities, not only in UK but throughout Western Europe, clearly shows the perpetrators as being from immigrant families.
Surely it is time for national governments to begin taking a no-nonsense approach to immigration.
People who wish all the advantages of a UK lifestyle should be required to adopt British social and cultural values instead of creating a micro-culture replicating the behaviour patterns of people in the countries from whence they came.
Dress code, social behaviour tuition and English language requirement would be a good place to start.
Derek Farmer.
Knightsward Farm,
Anstruther.
We must solve housing crisis
Sir, – The news that Barclays is projecting a 25% increase in the value of houses in Glasgow's suburbs over the next five years will doubtless be celebrated as good news by many.
However, we mustn't lose sight of the fact that rocketing house prices only widen the gulf between the housing haves and have nots. They are yet another sign that our housing crisis is not going away.
Over the last 40 years, rising house prices that outstrip inflation and wage growth have been a windfall for those fortunate enough to own their own home, but have pushed this aspiration further out of reach for first-time buyers.
Those on low to average incomes and the young now face stagnating wages, high rents, a shortage of social housing and the prospect of saving well in to their late 30s or 40s just to be able to afford a deposit on a house that likely may not be paid off by the time they retire
This is only storing up big problems for future generations.
Shelter Scotland believes we must urgently look at our whole housing system to ensure it offers genuine choice for all of us at every stage in our lives. We need a private rented sector that offers good quality, affordable homes on fair terms. Above all we need a real step change in the supply of affordable homes available for social rent in places people want to live.
Adam Lang.
Shelter Scotland,
6 South Charlotte Street,
Edinburgh.
Use homes cash to fund care
Sir, – Was it not Margaret Thatcher who made it possible for a large number of Scots families, including the first minster's family, to purchase social and council housing at a beneficial discounted price?
This provided a substantial financial bonus which might be applied to the cost of any future care.
There are cultures throughout the world where families have a moral duty to look after their parents and grandparents.
It is to be expected that the demand for elderly care will increase and while I sympathise with those families who have to bear the burden, why should other hard-working people pay for the parents and grandparents of others?
Alan Bell.
Roods,
Kirriemuir.
Labour looks autorcratic
Sir, – Is Scottish Labour right to place an embargo on coalition deals with the Conservatives in councils up and down the land? I can understand Fife Conservative leader Dave Dempsey's frustration on what he sees as his party's exclusion from the decision- making structures at Fife House.
He must be equally puzzled at the ease with which a Labour-SNP deal has been finalised at Fife House in the light of the corrosive lack of trust between the two parties over the last two decades.
But he may yet have some fun at the expense of leaders David Ross and David Alexander who may become the local authority equivalent of the Chuckle Brothers, a reference to the working relationship of Ian Paisley and Martin McGuinness in Northern Ireland.
Scottish Labour managed to look not just divided but autocratic by suspending its councillors who entered into a coalition deal with the Conservatives in Aberdeen.
If the two parties were able to get agreement on a common, workable programme that would benefit the citizens of the Granite City, then surely it should have been allowed to go ahead.
Simply branding every Conservative councillor in the country as harsh, unfeeling and remote is simply inaccurate.
It spoils the chance of tapping into experience and expertise that can help solve a host of problems.
Kezia Dugdale and Alex Rowley's action on their Aberdeen councillors was made in the light of a pending general election.
It has done nothing to enhance the voters' trust in the way local government works.
Bob Taylor.
24 Shiel Court,
Glenrothes.
Parties just manage debt
Sir, – Listening to the alleged merits of individual political party manifestos, it seems that they all have one thing in common, which is that they are not spending wealth or assets, but managing existing debt, or making arrangements for new debt.
There is no actual money left.
Malcolm Parkin.
Gamekeepers Road,
Kinnesswood.