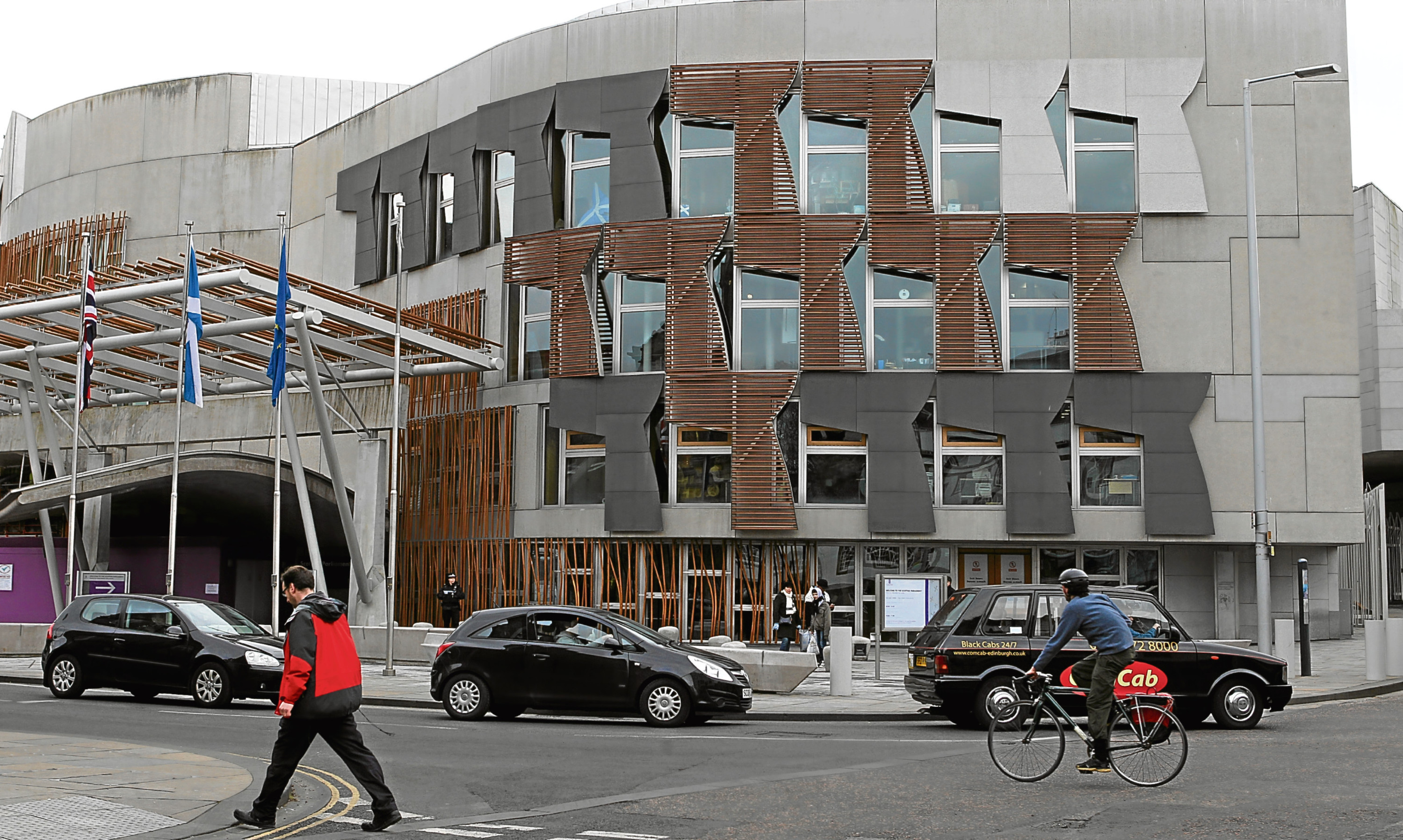 Sir, – Donald Lewis (June 3) does not understand the realities of the budget difficulties facing the devolved assemblies.
For a start, the bulk of United Kingdom Government investment is targeted on London and the south east, making it unreasonable to criticise the economic performances of the other regions.
The devolved assembly budgets take the form of a finite grant determined by central government with no powers to raise additional spending by recourse to the money markets.
Any extra money gained by tax-rate manipulation is deducted from the block grant.
The devolved economies are free to establish their own spending priorities and because the Scottish Government has chosen to place emphasis on the social needs of its citizens, it does not follow that its actions can be described as either a profligate waste of resources or economic shortcomings.
Mr Lewis also makes reference to the GERS figures which are at best guesstimates and while the devolved assemblies supply performance data to the statistics people, it is calculated in keeping with a set format convenient for producing reports which require serious adjustment to determine actual economic performance.
It seems that the UK Government is afraid to give the devolved assemblies full fiscal powers in case they show how economically incompetent central government has been.
Allan A MacDougall.
37 Forth Park,
Bridge of Allan.
Price hike threat facing families
Sir, – Theresa May called what has proved a deeply divisive general election that nobody wanted after promising on a number of occasions she would not have one.
Having gone back on her word, the Prime Minister then proceeded to demonstrate she was anything but strong and stable when she did not have the courage to defend her policies in inter-party debates with other leaders.
The election campaign has been a lengthy one and while Mrs May and her colleagues have been away from the office neglecting their day jobs, prices have begun to rise with a vengeance.
If this trend continues or accelerates people will be hard hit, especially the unemployed and pensioners on fixed incomes.
People living in rural areas of Scotland are also likely to be badly affected.
Alan Woodcock.
23 Osborne Place,
Dundee.
Tories clear on objectives
Sir, – The SNP and the Lib Dems are fighting this election with promises of more referendums on Scottish independence and Brexit respectively.
Both discount the last referendum results by arguing that changed circumstances have falsified the prospectus people thought they were voting on.
Well, I also feel conned because both referendums were sold to us as a way of settling divisive political questions.
But circumstances always change.
The will of the people is as settled as the latest opinion poll and if you don't like the result of a referendum, you can always find a reason to demand a re-run.
Referendums are the political version of Pandora's Box.
Today, Scottish voters will be asked to turn out for the 11th time since 2010.
No wonder promises of yet more referendums have gone down like lead balloons with anyone who isn't a diehard nationalist or EU-lover.
As we struggle to come to terms with a reinvigorated terrorist threat, the need for political stability at home is greater than ever.
Talk of more referendums is not merely a distraction from the day job.
It also hobbles representative democracy.
Only the Conservatives are unequivocal in upholding the will of parliament: that's why Theresa May called the general election.
(Cllr) Linda Holt.
Dreel House,
Pittenweem.
Trust expert polling firms
Sir, – In 2010, when the Liberal Democrats were riding high on the back of opinion polls, they asked you to believe them as they thought they could win more than 100 seats across the United Kingdom.
Now they are telling us that opinion polls are fake news because they show the Liberal Democrats behind the Tories in north-east Fife.
Every opinion poll for north-east Fife to date has had the Tories only slightly behind the SNP, and the Lib Dems a clear third.
Electoral Calculus, YouGov and Ashcroft, all independent, professional polling companies show this.
This truth may be inconvenient for the Lib Dems but I will certainly choose to believe the expert polling companies, and choose how I vote accordingly.
(Ms) April Robertson.
Lamond Drive,
St Andrews.
SNP slip not Tory triumph
Sir, – It's been a funny old election campaign: the Tories have gone from strong and stable to weak and wobbly, while the unelectable Jeremy Corbyn looks like he could be.
And in Scotland, the party of independence has barely mentioned it, while the Tory/Labour coalition has spoken about little else.
Ruth Davidson has avoided discussion of Brexit, her party's raison d'etre in calling the election, while Kezia Dugdale has done her best to distance herself from her UK party leader because she does not agree with his politics.
The only certainty in this election is that the SNP will lose seats, not because of any so-called Tory surge, or people returning to Labour now that they are offering a Labour manifesto, but because of gravity. What goes up must come down.
In the last general election in 2015 the SNP share of the vote went from 20% to 50%: seats won from six to 56, leaving Labour, Conservative and Lib Dems with one seat each.
Such a result is unprecedented in United Kingdom politics, and probably, in a free and democratic election, worldwide.
The latest polls predict that the SNP will retain 50 seats, which would be a remarkable achievement for a party which has been in government for 10 years, and in the face of concerted opposition by all the unionist parties and their allies in the media.
So when Ruth Davidson appears on TV pronouncing a Conservative triumph, as I'm sure she will, just remember the context.
Les Mackay.
5 Carmichael Gardens,
Dundee.
Vote today to save union
Sir, – It is clear that support for Scottish secession is declining, slowly but surely.
It is, therefore, incumbent on all pro-union voters to vote today for the candidate of the pro-union party in their constituency who is best placed to defeat the SNP candidate.
We know by now that Nicola Sturgeon will claim every vote for the SNP to be a vote for separatism.
It is vitally important to minimise the number of votes that she can use to make that claim.
Jill Stephenson.
Glenlockhart Valley,
Edinburgh.