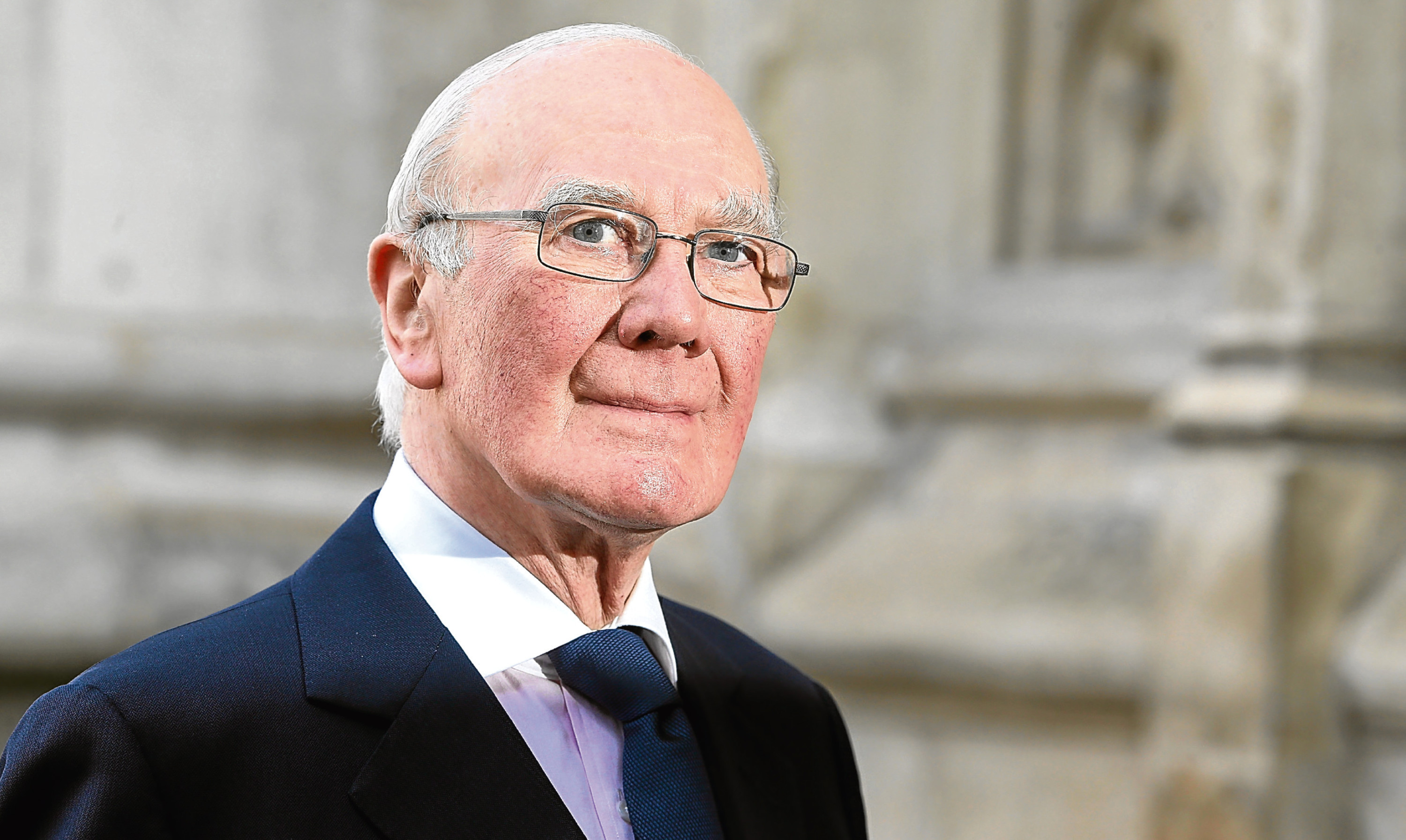 Sir, – My first vote was at the 1992 general election in north- east Fife for Menzies Campbell, now Lord Campbell of Pittenweem, despite a Conservative canvasser coming to my late parents' house in St Monans.
If you had told me back then that the SNP would win north-east Fife in 2017 by two votes I would have laughed at the very prospect.
Congratulations to Stephen Gethins in having been returned as Member of Parliament for the area.
The fact that the Liberal Democrats are considering legal action is as embarrassing as the fact that the SNP won by just two votes in an area that was once a Liberal Democrat heartland.
In contrast, in Banff and Buchan, the former Member of Parliament, Dr Eilidh Whiteford, who got a 60.2% share of the vote in 2015, was defeated.
The SNP represented this area for 30 years from 1987 and if new MP, David Duguid, who I congratulate on being elected, can do as well as both Alex Salmond and Dr Whiteford and the last Conservative MP, the late Sir Albert McQuarrie in representing this area, then, despite believing in Scottish independence since Waid Academy, I will have no complaints.
Peter Ovenstone.
6 Orchard Grove,
Peterhead.
Theresa May will have to go
Sir, – What are the prospects of yet another general election within a year and even before the end of this year?
It is difficult to avoid the conclusion that Prime Minister Theresa May's authority has been fatally undermined.
She simply cannot call an election to try to increase her majority, fail to get that majority, and hope to retain credibility in her own party and with our European neighbours and the public.
One way or another she will have to go. Her correct course of action would have been to visit the Queen, tell her what had happened (as if she didn't know already) and recommend that she send for the leader of the opposition.
The point would have been made that he does not have a majority either but in the circumstances, he has as much right to try to form a government.
Labour and the other parties seems to have been more in tune with the public mood on the triple-lock on pensions, the cost of social care and winter fuel payments in England and Wales.
They also seem to be more in touch with public opinion on the circumstances in which we should exit from the European Union; a soft Brexit rather than a hard Brexit.
There will be little dignity for Mrs May if she simply tries to cling on to office and risks the chance of humiliation on the international stage.
Jeremy Corbyn may have to learn quickly about the responsibilities of public office, but he deserves the chance to take it, whatever reservations we have about his outlook.
Bob Taylor.
24 Shiel Court,
Glenrothes.
Trivial question for UK leader
Sir, – Whatever one's opinion of Theresa May, one cannot but feel sorry for the ridicule she has received over the wheat fields debacle.
I find it hard to believe that, when interviewing a Prime Minister, television presenter Julie Etchingham thought that asking her to reveal the naughtiest thing she had ever done was very prudent.
Surely there were more pressing questions to be asked?
Joan Wood.
47 Eden Park,
Cupar.
UK needs cross-party coalition
Sir, – We've just seen the folly of gambling on the outcome of democratic decisions.
David Cameron assumed nobody would want us to leave Europe and lost because he hadn't bargained on the strength of feeling on both sides.
Theresa May bargained on being able to dictate the programme for leaving Europe and lost because time had passed between calling the election and the actual ballot, with jihadist atrocities changing the nation's priorities, while party and personal popularity were over-rated.
And so democracy leaves us with unhappy minorities.
But why should Mrs May have wanted what would have amounted to a dictator's power? Having to consult Parliament was a diversion from her programme.
On the assumption that Brexit was not negotiable (thanks to the terms of the referendum) for an issue as serious as Brexit, party loyalties should have been suspended so that a multi-party, informed group could do the negotiating for the UK as a whole.
During the Second World War, a strong leader, Winston Churchill, headed a coalition war cabinet.
For an issue as serious as Brexit, we should have learned that lesson.
John Wilson.
Fernbank,
Craighall Castle Drive,
Rattray.
Scots Tories prop up Mrs May
Sir, – I thought Kieran Andrews' analysis (June 9) on the recent general election was insightful.
Ruth Davidson fought a clever campaign. It had little to do with policy but was about sending a message to the Scottish Government that Scotland doesn't need or want another independence referendum. However much she claims success, it seems clear that with 35 SNP MPs being sent down to Westminster, she has demonstrably failed to change the minds of those who do desire Scottish independence.
What she has done is send 13 Tory MPs to prop up a weak, unstable and untenable Theresa May in government.
How long is Mrs May likely to survive?
Pat Duncan.
3 Ardoch Way,
Braco.
Forget dream of independence
Sir, – A lot has been written about our new Members of Parliament.
The Tories, Labour and Liberals have all claimed victory. Even the much-reduced SNP have claimed it is their second-best ever election result. What has not been explained is the huge drop in voters for the SNP, losing half a million votes from one general election to another in just two years.
Not only have they lost so many MPs but many of those left are on majorities that are more than wafer thin.
Just think, if three more votes had gone to the Liberal Democrats in north-east Fife and 25 had gone to the Tories in Perth and North Perthshire then the SNP would have had two fewer MPs.
The shine really has gone from the independence dream and all we can hope is that they now concentrate on what matters to the majority of Scots; good education, good healthcare and adequate policing.
Christine Gull.
Invirie Street,
St Monans.