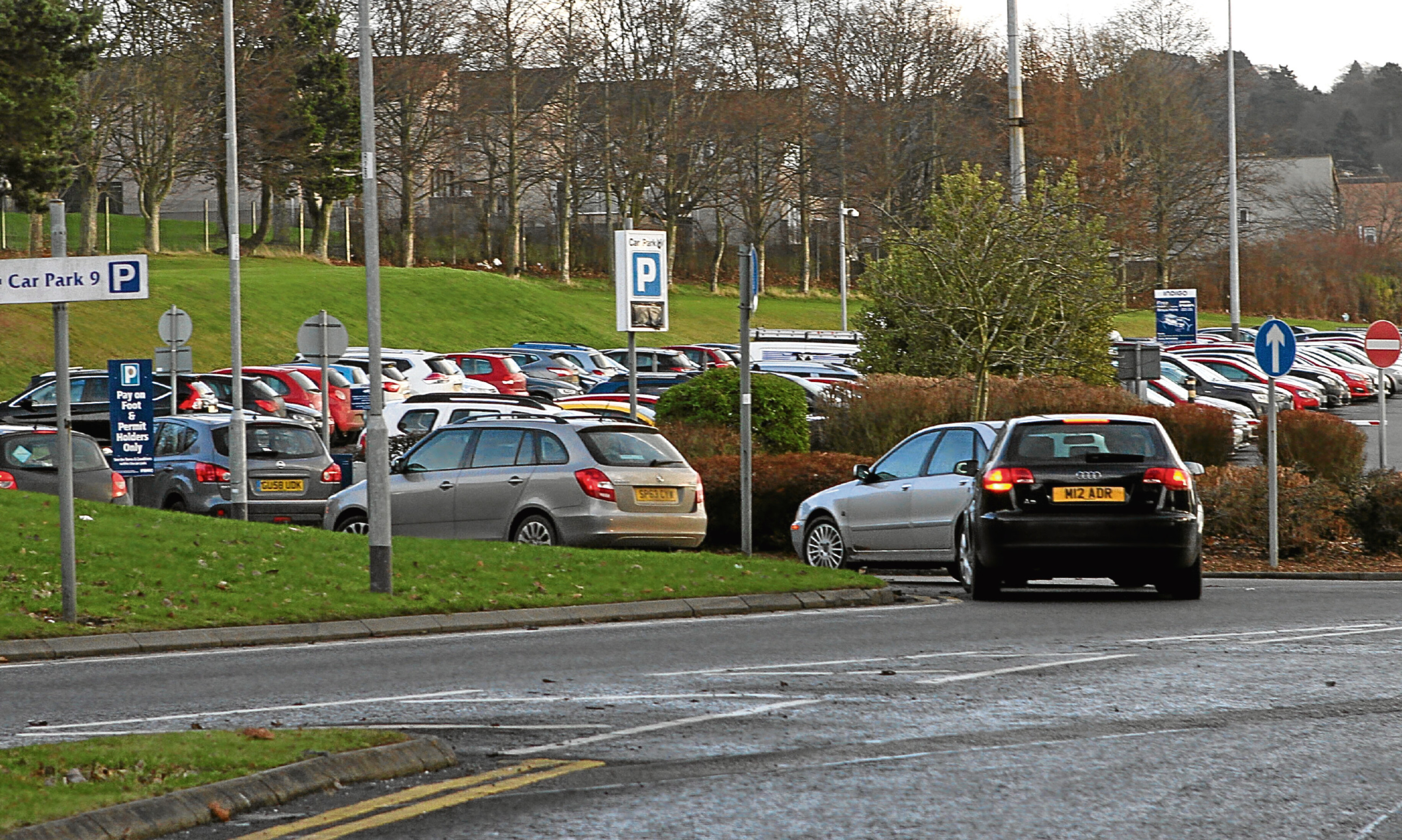 Sir, – In reply to Councillor Fraser Macpherson (June 13) there has been no mention of who would fund the £20 million to £30 million required to buy back the car parking contract from the current operator at Ninewells Hospital.
This has been reported on several occasions as a reason why it and two others in Scotland are still privately run.
NHS Tayside certainly does not have the funds.
There is also the cost of employing the staff required to police the entrances, supply and erect the booths with lighting and heating and alter the entry barriers to suit a new system.
There is also the ongoing cost of maintenance of the all car park infrastructure.
Would the courtesy bus be kept?
Where would the money come from except from the hospital budget which is struggling for cash as it is?
What does Mr Macpherson mean by effective management and legitimate users?
The time spent checking on the validity of the occupant of each vehicle would result in more delays should there be a disagreement .
People might not wish to disclose why they are visiting hospital.
It was well known when there was free parking that people parked there and got the bus into town as it was the cheapest option.
While I sympathise with the residents, it is clear that Councillor Macpherson has not thought this problem through.
Alfred Small.
8 Claypotts Terrace,
Dundee.
Free spaces not panacea
Sir, – In response to Councillor Macpherson, how many people would have to be employed at all the entries to all the car parks at Ninewells and at what cost to the NHS Tayside budget, to check on "only legitimate" users?
Would these entry posts have to be manned 24/7?
Also, how does he propose that visitors to Ninewells prove that they were legitimate users and how would patients prove that they were legitimate users?
Would they have to show private and confidential documents to complete strangers at an entry gate?
More to the point, I reckon that there is more staff legitimate users in Ninewells than patients and visitors put together, hence all parking spaces would be taken up by 9am and, as I said in my previous letter, these spaces would be taken up until staff finished their work.
Every time I visit Ninewells I see many, many cars parked in the surrounding streets.
These are the cars that would fill all parking spaces by 9am.
Making parking free at Ninewells needs a lot more serious thought than is being given at the present.
Alan Provan.
19 Park Place,
Elie.
Church has duty to please God
Sir, – It ought to be clear from the Bible, from nature and by observing society that sin, especially moral sin, is an insatiable force which penetrates the very heart of humanity.
The present generation has witnessed, and sadly experienced the increase of moral sin, naturally bringing God's displeasure into our nation and leaving a harmful legacy for those who follow us.
The church, on the other hand, exists to bring glory and pleasure to God, and to be a light to the world.
But when I read the Rev Dr Rob Whiteman of the Dundee Unitarians congratulating the Scottish Episcopal Church for voting to allow same-sex marriage (June 13) I saw the exact opposite.
Any church which even discusses such an issue actually opposes the Bible and nature itself, and cannot be called a true church. Rather it is false and can only bring moral darkness to its own people as well as to a scornful world in great need of light.
Stuart Wishart.
12 Walnut Grove,
Blairgowrie.
False narrative being presented
Sir, – As a result of the general election, the SNP find themselves with 35 seats and 24 second places, several of those clearly winnable in the not too distant re-run.
The Tories, Labour and the Lib Dems would give their eye teeth for a result like that, and you can you imagine the rampant triumphalism from a Tory party that got anywhere near it.
In addition, the SNP are within a whisker of an overall majority in Holyrood, where the system was specifically designed to prevent just that, and, they have a record number of councillors.
Much has been made of the "leadership" shown by Ruth Davidson, but Labour and the Lib Dems also picked up seats.
A further blow to the unionist parties was the demise of Blair McDougall, the doyen of the No campaign, who trailed in third in Renfrewshire East.
It seems decidedly strange that the BBC and the mass media can paint such a gloomy picture for SNP supporters. Or does it really?
Joseph G Miller.
44 Gardeners Street,
Dunfermline.
Referendum by stealth?
Sir, – Not content with telling us who we are, regularly implying the SNP and Scotland are one and the same thing, the SNP are now telling us what to think and when to think it.
The SNP say we should be thinking about Brexit jand not worrying about a second referendum, until the SNP leadership are ready to start talking about it again.
Hints as to how this is going to be dealt with by the spin doctors are already leaking.
Suggestions are that there is to be a continuing education campaign, presumably the idea being that if some five years or more of near constant independence propaganda has not worked, they feel another year or two will surely push us over the edge.
The general election result suggests that could be taken two ways.
Equally, there is talk of rebranding a referendum as being mostly about Brexit, with breaking up the UK as a little SNP bonus on the side. Just how stupid does the SNP think we all are?
Keith Howell.
White Moss,
West Linton.
A second vote in disguise
Sir, – The word is that Ms Sturgeon, with close advisers, is planning to rebrand a new Scottish referendum. As what?
If it walks like a referendum and talks like a referendum, it is a referendum.
Jill Stephenson.
Glenlockhart Valley,
Edinburgh.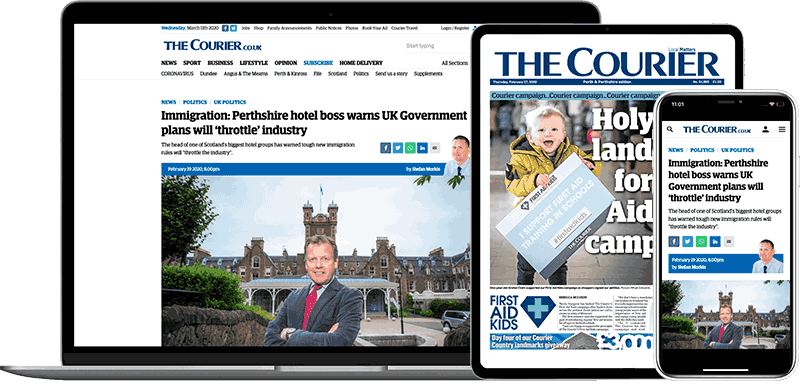 Help support quality local journalism … become a digital subscriber to The Courier
For as little as £5.99 a month you can access all of our content, including Premium articles.
Subscribe