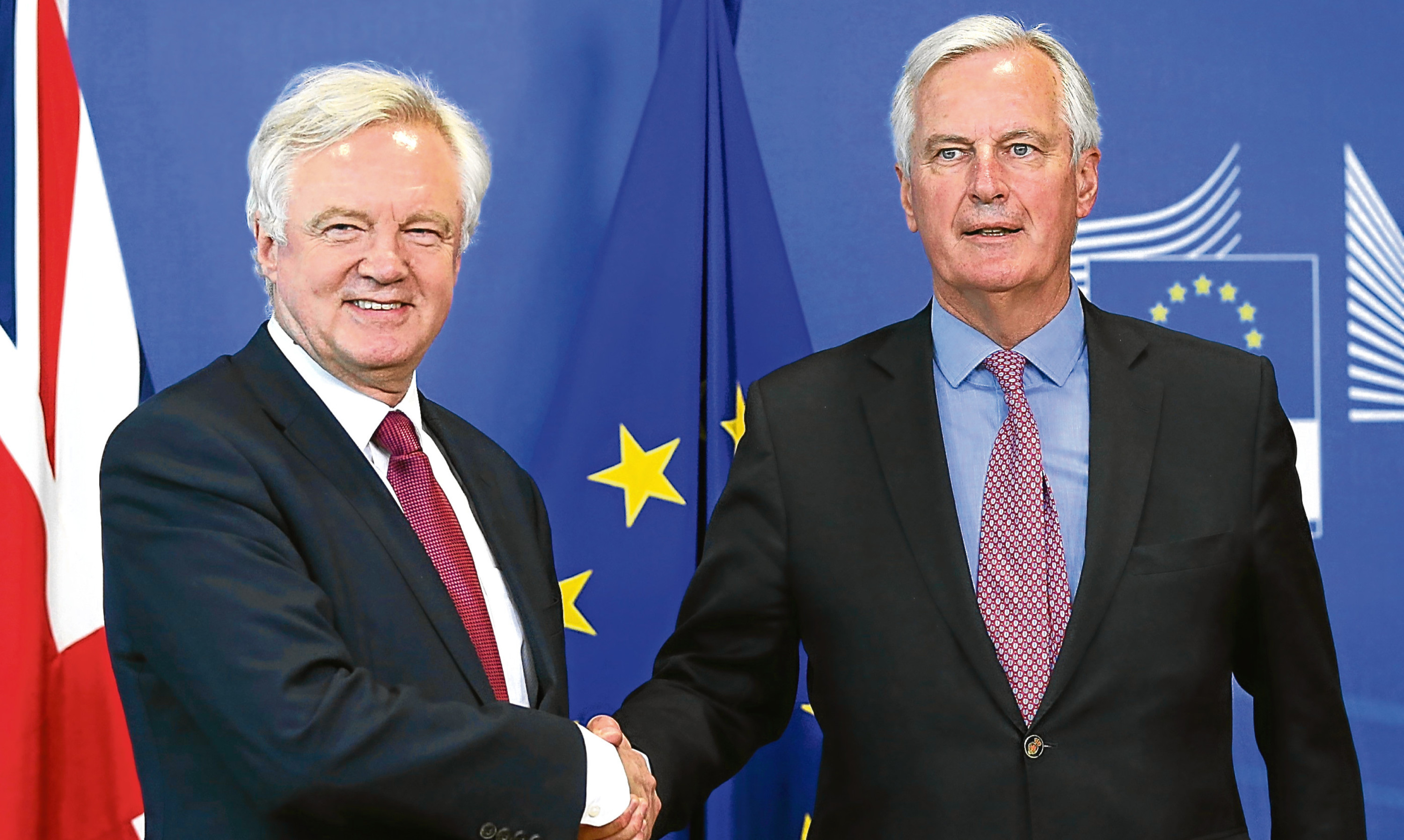 Sir,- Dr John Cameron's rather bitter anti-Brexit and UK letter (June 24) depicts a "xenophobic little Britain… unwelcoming, impoverished, isolated offshore archipelago in the wastes of the North Atlantic" while the rest of the EU becomes stronger, without the UK as an obstacle to European unification.
In recent years, the rejection of various referenda from the EU Commission by Denmark, Eire, France, Greece, Greenland, Italy and the Netherlands, with several followed by reruns imposed to quash these "wrong" answers, hardly bespeaks universal popular political happiness in the EU.
Norway, like us, sited in the North Atlantic "wastes," and Switzerland, are prosperous nations that, having opted against EU membership, still flourish on very friendly terms, trading merrily with fellow European countries and worldwide, wherever they may choose.
Our own economic position, with trade balances favouring the UK in these complex Brexit negotiations, is strong, while Angela Merkel in Germany is weaker politically and will be influenced by industries exporting to us, wanting to maintain their trade.
It is very possible that the EU Commission's negotiating position depends on a fair amount of bluff.
Some of them will guess that its break-up or at least drastic restructuring may not be far off.
The UK's convincing, democratic rejection of EU membership should not be overruled just because a minority wish to remain.
One trusts that the UK, liberated from a costly, bossy, often anti-democratically-run EU, will have a better chance to flourish more again, on a democratic, patriotic basis, while remaining on excellent friendly, mutually beneficial economic terms with our European neighbours.
(Dr) Charles Wardrop.
111 Viewlands Road West,
Perth.
SNP's debt to Gordon Wilson
Sir, – Gordon Wilson was MP for Dundee East from 1974 to 1987 commanding the respect – and votes of a relentlessly-conservative Broughty Ferry where I was parish minister.
A man of indisputable charm, he gave respectability to a party which, after the Second World War, struggled to shake off its association with the nationalist parties of 1930s Europe.
The SNP is much in his debt, for it was his honesty, integrity and common sense as much as his political skills that took the party from the lunatic fringe to the mainstream.
Rev Dr John Cameron.
10 Howard Place,
St Andrews.
Can Scotland afford EU fine?
Sir, – Thousands of Scottish farmers are facing fresh delays to receiving their European farming subsidies.
This is not the first time this has happened since last year's payments missed the deadline and farmers reliant on this money had to be given loans.
Despite First Minister Nicola Sturgeon refusing to answer the question in Holyrood, it is now confirmed that her officials had contacted the EU Commission to request a three-and-a-half month extension to the June 30 deadline for processing all the farm payments.
It is understood that around 6,000 payments are outstanding.
Is the SNP Scottish Government so flush with cash that it can afford the potential £60 million in EU fines for the delay?
Could we really trust the SNP to run an independent Scotland?
Clark Cross.
138 Springfield Road,
Linlithgow.
Inequalities in society
Sir, – We have recently witnessed the stark reality of the haves and have nots in our society, the unbelievably different living worlds that exist within one society in the UK.
The media covered the terrible disaster of the fire at the Grenfell Tower block which claimed the lives of dozens of ordinary people and left hundreds of people homeless and hopeless.
Only days later the media covered Royal Ascot where we watched the Queen, who is a close neighbour of the Grenfell folk, parade and wave to her subjects from her magnificent carriage with its gold cladding.
Prior to the racing we witnessed the aristocracy of our land in their top hats and finery being served oysters, caviar and champagne by their servants from the rear of their chauffeur-driven 4x4s.
Is it appropriate that only days after the terrible Grenfell disaster, the very influential and wealthy haves flaunt their opulent lifestyles in the faces of the have nots?
This is not a case of keeping a stiff upper lip through adversity. It is a statement about reminding us of our place in society.
Graham Haddow.
23 Church Road,
Liff.
Music can bring benefits
Sir, – Catriona Morison's success as the first Scot and first Briton to win the BBC Cardiff Singer of the World award since its inception in 1983, has received virtually no recognition.
Five finalists and 25 participants from 400 applicants in 64 countries competed in what was considered the toughest competition ever. Dame Kiri te Kanawa is the event's patron; the first was Dame Joan Sutherland.
This mirrors Jack McConnell's faux pas when he initially ignored Nicola Benedetti's triumph as BBC Young Musician of the Year in 2004.
Ironically, it also coincides with evidence of the beneficial consequences of greater self-esteem, improved social attitudes, and progress in other subjects, among participating pupils in Big Noise classical music projects in otherwise deprived areas in Stirling's Raploch, Glasgow's Govanhill and Aberdeen's Torry.
As you reported (June 20) a fourth is planned for Douglas in Dundee.
If John Swinney is serious about improving school standards generally and narrowing attainment gaps, he should finance such projects throughout Scotland.
Let's hope Catriona emulates Nicola's well-deserved fame.
John Birkett.
12 Horseleys Park,
St Andrews.
We need people like Ian Duncan
Sir, – The SNP and Scottish Labour have become exercised by the prospect of Ian Duncan, MEP (Conservative) becoming a member of the House of Lords so as to act as a spokesman for the Scotland Office
I understand Mr Duncan, who has spent many years in Brussels, has expertise in matters relating to Scottish agriculture and fisheries.
In view of the First Minister's concerns about Scotland's voice being heard in Brexit negotiations, is this not the kind of person whose input we should welcome?
Jill Stephenson.
Glenlockhart Valley,
Edinburgh.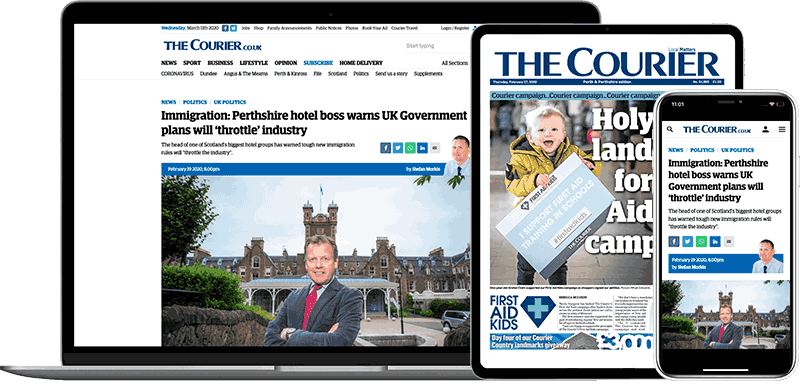 Help support quality local journalism … become a digital subscriber to The Courier
For as little as £5.99 a month you can access all of our content, including Premium articles.
Subscribe