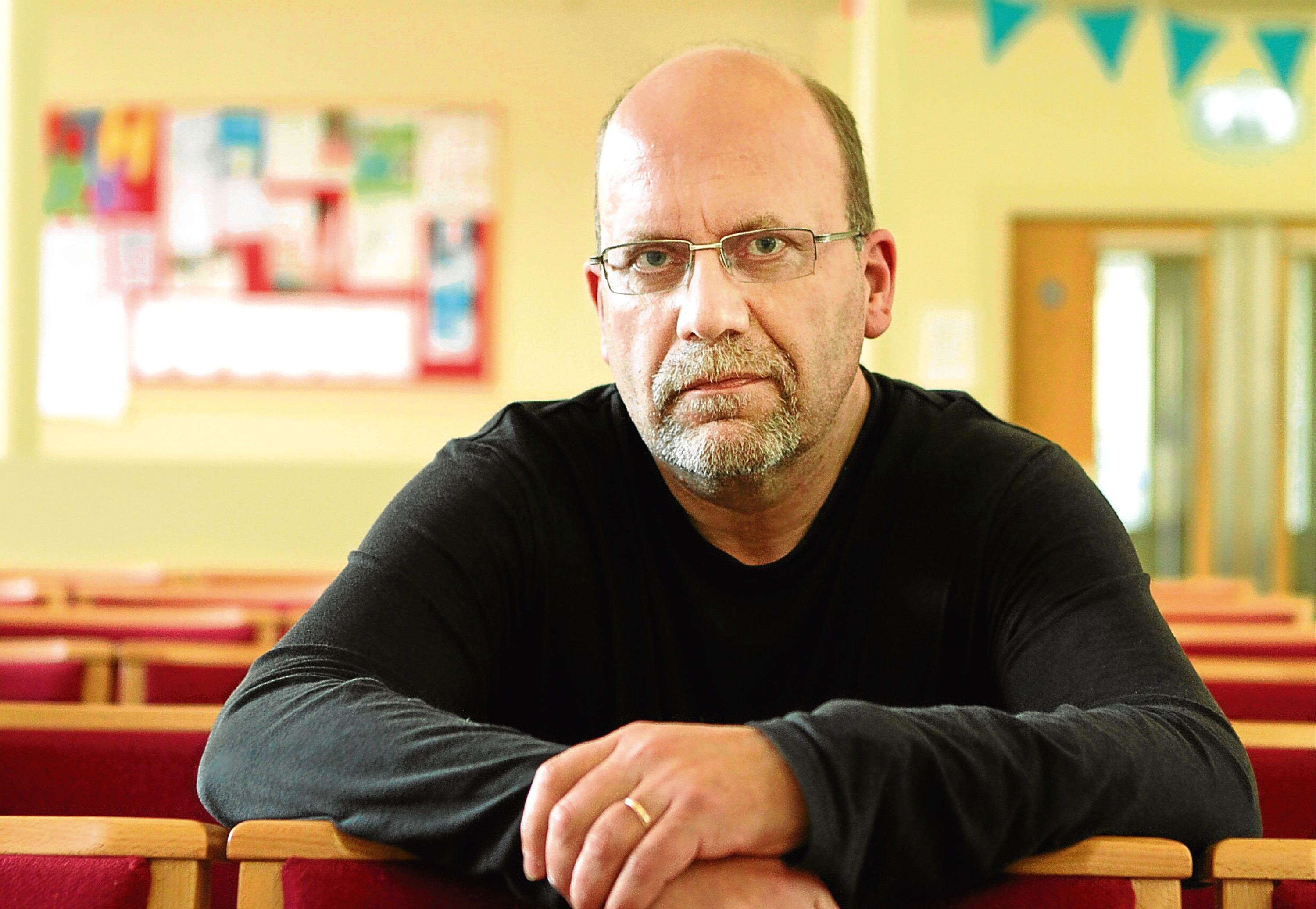 Sir, – David Robertson (letters, July 7) asserts that he and the late SNP leader Gordon Wilson warned that same-sex marriage "was being passed hastily and without due consideration, and that it would lead to the marginalisation and demonisation of those who held a Christian view of marriage".
Equal marriage in Scotland kicked off with gay activist Nick Henderson drawing up a petition on the matter in January 2009.
It closed on March 6 2009, having drawn 1,007 signatures, and we submitted to the Scottish Parliament.
On March 17 2009 the petitions committee in the Scottish Parliament agreed to ask the Scottish Executive about whether it planned to amend the Marriage (Scotland) Act 1977.
The Scottish Executive carried out a consultation on same-sex marriage from September to December 2011, which returned 67% in favour.
The Marriage and Civil Partnerships Bill was not introduced to the Scottish Parliament until 27 June 2013, and further discussion, including religious and other opposition representatives, took place.
The Bill passed its final stage on December 19 2013, and passed into law on March 12 2014.
That is called democracy and I suggest that David learns to live with that.
I would add that the Marriage and Civil Partnerships (Scotland) Act is the most comprehensive shake-up of Scots marriage law in history.
There were actually criticisms of it taking too long to be implemented, but it took time because there was so much to consider.
David claims Scottish Conservative leader, Ruth Davidson, and the SNP convener of the Scottish Parliament are "putting pressure on the DUP to impose same-sex marriage in Northern Ireland".
If they are, it is falling upon deaf ears, for the DUP are showing absolutely no intention of doing so.
Can David, as a Free Church of Scotland Minister, honestly say he has had pressure put on to him to allow or officiate over same-sex marriages?
Can he point me to any member of the Christian clergy, anywhere in Scotland, who has been forced to carry out any such marriage?
By falsely trying to claim those Christians who reject same-sex marriage are having it forced upon them, and that political leaders think they know better than Jesus (who said nothing about homo-sexuality), Mr Robertson is the only one guilty of hubris, who is demonising himself, and who apparently thinks he speaks for his God.
Leslie Thomson.
2 Moredunvale Green,
Edinburgh.

Who claims to speak for Jesus
Sir, – David Robertson's denunciation of Ruth Davidson ends by accusing her of claiming "to know better than Jesus", but I have no doubt which of them usually shows such hubris.
The few Biblical passages that seem to directly prohibit homosexual activity usually refer to something entirely different from the long-term commitment in gay marriage.
In fact, not everything in scripture captures God's timeless will and some passages are clearly shaped by the cultural norms and theological presuppositions of their authors.
The early church acknowledged that much in the Old Testament did not reflect God's will when it set aside circumcision, kosher laws and banning the disabled from worship.
Finally, churches that include the word "free" in their name usually offer the sort of freedom found in totalitarian regimes that insist they are "democratic" republics.
Rev Dr John Cameron.
10 Howard Place,
St Andrews.

Climate change claims all wrong
Sir, – 100 months ago Prince Charles said: "The best projections tell us that we have less than 100 months to alter our behaviour before we risk catastrophic climate change".
Well, time is up and I have seen no good evidence that this has come true.
Politicians are more cautious in their choice of words in order to have a get-out clause.
For example, in 2008 Al Gore said that the arctic "could" be free of summer sea ice by 2013.
Again, wrong.
What about the scientists? When working at the University of East Anglia Climate Research Unit in 2000 Dr David Viner claimed: "winter snowfall will become a very rare and exciting event" and "children just aren't going to know what snow is".
Wrong again, two winters after 2009 were particularly cold and snowy.
In 2009, James Hansen of Nasa said: "we have only four years left".
That four-year point passed four years ago – ironically, during the first Earth Day summit in 1970, ecologist Kenneth Watt said the earth would be "11 degrees colder in the year 2000" and would "put us into an ice age".
Geoff Moore.
Alness,
Highland.

On a more sober reflection
Sir, – Occasionally I think it might be quite nice if Scotland became independent, Scot's wha' ha'e an' that an' that.
When I sober up, I realise independence will be an economic disaster for Scotland.
I wonder if any SNP supporters have the same affliction.
AA Bullions.
6 Glencairn Crescent,
Leven.

Theresa May's 'great takeaway'
Sir, – Those of my vintage will no doubt recall the days of "Margaret Thatcher, milk snatcher!"
History repeats itself in a way, and tomorrow's headlines may give some food for thought – "Theresa May's new takeaway: take away school lunch and combat obesity!" and "Breakfast means breakfast".
But that's not all.
May's big takeaway encompasses houses, pensions, benefits – and much, much more.
May's big giveaway, on the other hand, includes special offers such as corporation tax reductions, while encouraging leisure pursuits like fox hunting.
Yoiks!
But the biggest giveaway must be Mrs May's modest reluctance to publicise her big takeaway and big giveaway in a big TV leaders' debate.
Welcome to May's Great British Back-Off!
Absence makes the heart grow fonder, I suppose.
James Stevenson. Drummond Avenue, Auchterarder.
Praising a letter that got it right
Sir, – I read with some delight the letter submitted by Hugh Cameron (July 8).
Mr Cameron nailed it perfectly in his response to the almost serial complaining by some of the contributors to the letters page about how terrible it is living in Scotland and how it is in danger of becoming a third world country.
I say to Mr Cameron "well done sir" you nailed it perfectly.
Bryan Auchterlonie.
Bluebell Cottage,
Perthshire.

The sudden rise of John Smiths
Sir, – Self-employed delivery drivers want sick pay and a minimum wage.
By HMRC rules they will then not be self-employed, so will have tax deducted from their earnings.
This may reveal that most of them are called John Smith.
Malcolm Parkin.
Gamekeepers Road,
Kinnesswood,
Kinross.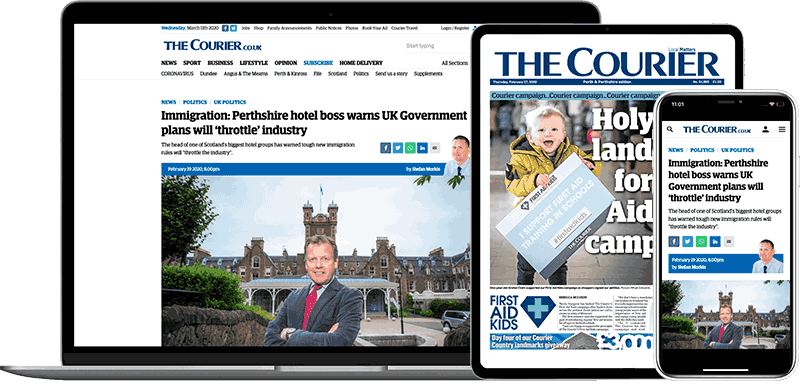 Help support quality local journalism … become a digital subscriber to The Courier
For as little as £5.99 a month you can access all of our content, including Premium articles.
Subscribe