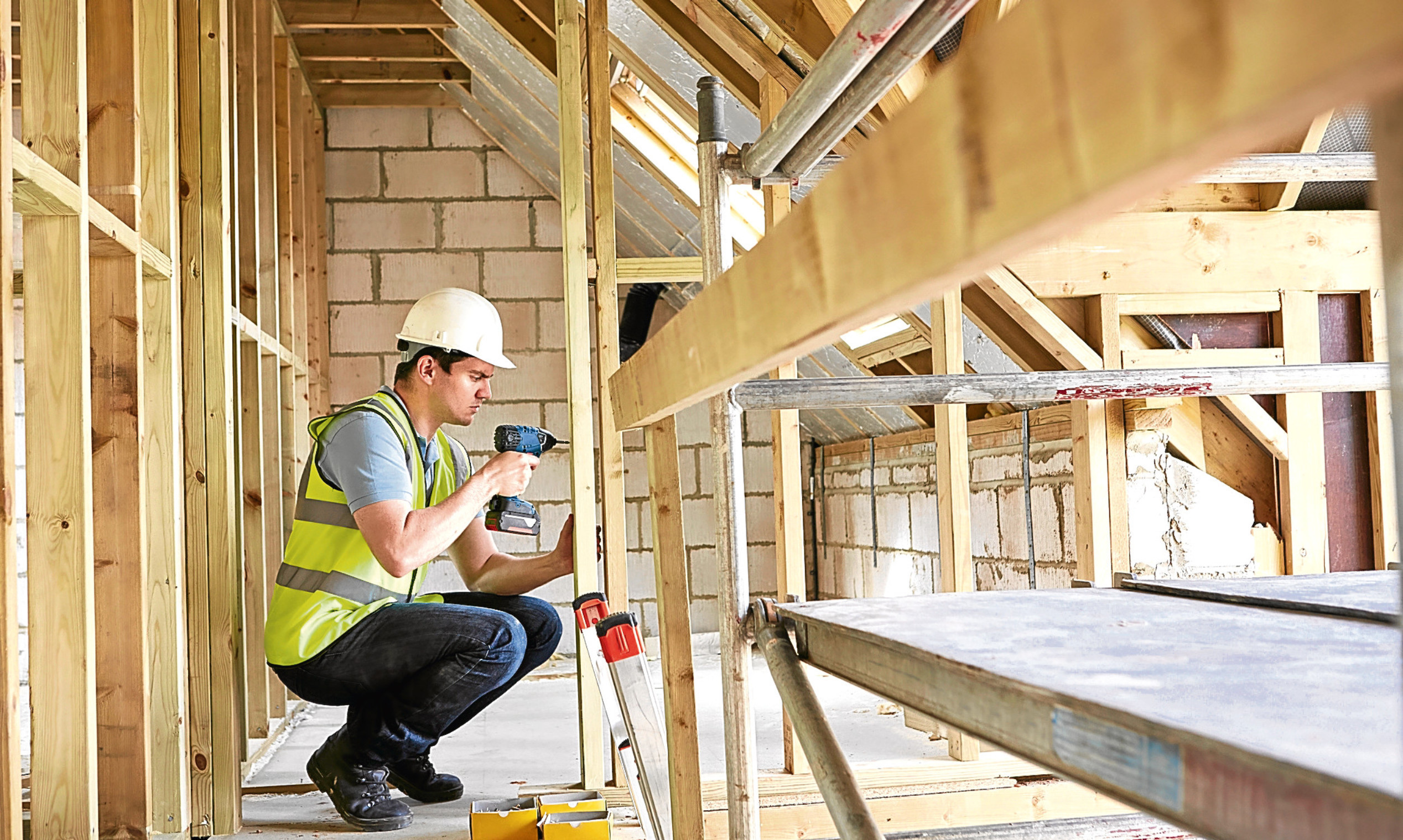 Sir, – Your article about the housing crisis in Perth and Kinross (July 11) is inaccurate.
The report was driven by Nicola Barclay, chief executive of Homes for Scotland, a trade body with a vested interest in acquiring land and planning permission for the land.
I would like to point out that the only housing crisis in this area is from a shortage of affordable houses.
There is enough land in the area with planning consent to allow the county to grow at a sustainable level.
The developers just need to build the houses at prices local people can afford.
Wages in Perth and Kinross are 7% below the national average, local industry seems to be contracting, with no word of any major investment.
So where are the jobs that go with these houses?
There is probably permission to build more than 10,000 new houses within a 15-mile radius of Perth.
The crisis is in small communities being overwhelmed by major developments, while young couples both working on minimum wage still can't afford a home.
If there was a demand for houses the new village at Oudenarde between Bridge of Earn and Abernethy would be being built.
In Auchterarder, two of the three large developers have sold more houses to housing associations than privately in the last 12 months.
Some of these houses were originally marketed as private houses, but when they didn't sell were sold as social housing.
As for the benefits the new housing brings – it can bring some, but it can also bring disadvantages.
The promises of new play parks, sports facilities, new roads, no disruption to existing residents and enhancing local facilities – all part of the original planning application and consultation with existing residents, are omitted by the time construction starts.
Changes are made behind closed doors, so even if you agree with the new houses as local services are being improved, there is little chance of the improvements happening unless they are there before the houses are built.
These developers also bring their contractors with them – they do not create local jobs.
Increased council tax revenues also brings increased costs, so the benefits are minimal and when the council seems hellbent on wasting money on daft ideas, giving them access to more money is pure folly.
When the council starts trying to attract quality jobs to the area, that could push up wages.
When the council spends money on infrastructure, that will enhance the area for existing and new residents, making the area a better place in which to live and work.
Lots of people would like to live and work in the county.
The number of new houses proposed, with no new infrastructure and jobs, means these new residents will only be sleeping here.
The current council plan seems to want to kill the town of Perth and then suffocate the rest of the county with new houses.
George Mailer.
16 Hunter Street,
Auchterarder.
Who will live in the new houses?
Sir, – Has nobody thought through the consequences of building several thousand new houses around Perth?
Perth is a medieval city with a street layout of the period, which can only just cope with present volumes of traffic.
Indeed, at busy times there are bottlenecks at Dunkeld Road, Atholl Street and Bridgend and the Dundee and Coupar Angus roads, with air pollution well above acceptable levels.
Parking is not plentiful either.
Can our powers that  be not understand that building all these houses – even with additional schools, doctors' surgeries and hospitals – will turn central Perth into a no-go bottleneck?
Shopping and social and cultural activities will suffer greatly.
Apart from this, where are the jobs, or are they all to be retirement homes?
Surely the answer is to build a new town like Cumbernauld or Welwyn Garden City elsewhere with its own infrastructure instead of sounding the death knell of the Fair City.
W Graham Watson.
20 Spoutwells Drive,
Scone.
Racist language and economics
Sir, – I despair of the delusional standards in public life that can see Anne Marie Morris MP suspended by her party for using an archaic and disgraceful expression while parliamentarians who are economically illiterate or a threat to the nation's security prosper.
Take the claim  beloved of all left-wing politicians that the country is suffering
from austerity.
Given that the national debt is more than £1.7 trillion, and is growing each year by more than £50 billion, the claim is simply false.
Worse still, any government taking this false claim as a starting point would quickly lead us to national insolvency and being forced to seek assistance from the IMF, as we did in 1976.
Nobody who is both honest and economically literate could make such a claim, and yet there no sanction for the endless repetition of what is in essence a dangerous lie.
Or consider the long, disreputable and well-documented association between several leading politicians and both violent Irish republicans and anti-semitic terrorist organisations such as Hamas and Hezbollah.
Nobody campaigns for these scoundrels to be shunned or expelled from their party.
In this decadent age we seem to expect little of our politicians other than the ability to mouth platitudes and avoid causing offence to liberal opinion.
This can only end in tears.
Otto Inglis.
6 Inveralmond Grove,
Edinburgh.
Attempting to deny democracy
Sir, – While Jim Crumley admits he is not a political insider (July 11), it is to be hoped his dream of Brexit being reversed remains a fantasy.
To suggest that a handful of politicians should deliberately seek to overturn the result of the largest democratic vote ever held in the UK is depressing.
Of course the Dutch prime minister and other EU politicians are not keen on Brexit – not least because it means their finance and power decrease once the UK cash cow can no longer be milked.
Of course, our elites – who are the ones who most benefit from the EU – will fight tooth and nail to preserve their own interests.
But please, Mr Crumley, don't pretend that this desire to remain subjugated to an  undemocratic EU is  anything other than the denial of a free people who wish to govern themselves.
His dream is the ultimate anti-democratic nightmare.
David Robertson.
14 Shamrock St,
Dundee.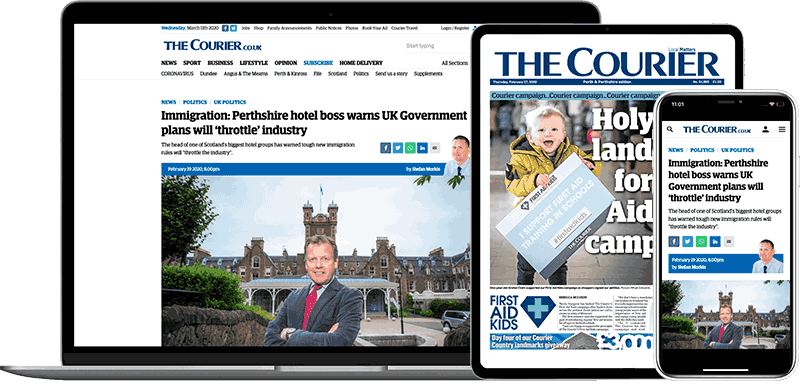 Help support quality local journalism … become a digital subscriber to The Courier
For as little as £5.99 a month you can access all of our content, including Premium articles.
Subscribe