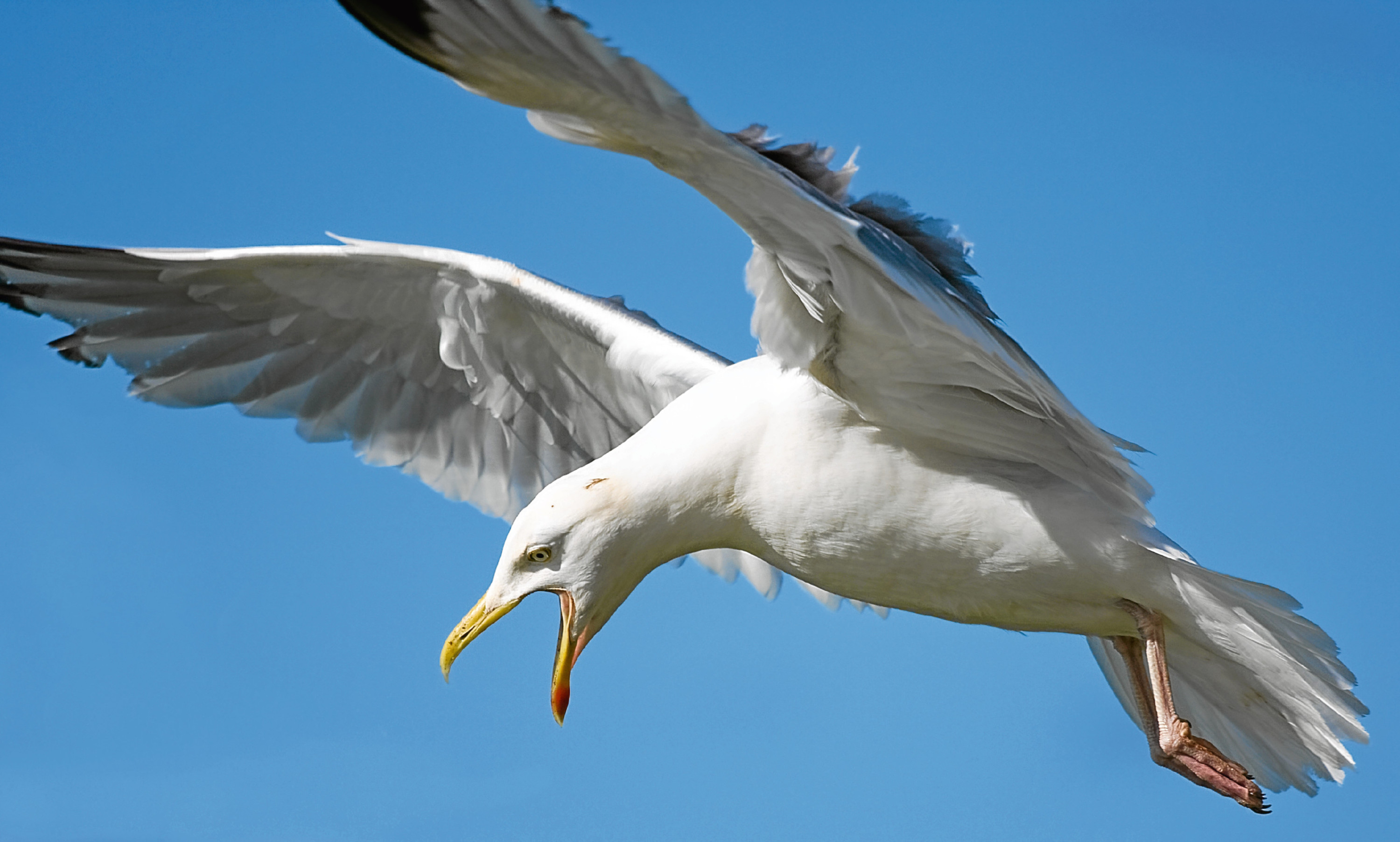 Sir, – Congratulations to your journalist Jonathan Watson for continuing to highlight the issue of seagulls blighting our towns and attacking innocent people.
No one wants to see animals harmed but the situation is out of control in places like Kirkcaldy where Fife Council puts the rights of seagulls above the rights of people.
It continues to sit on its hands in response to the many complaints from residents.
Towns like Peterhead have understood that the seagull menace needs to be dealt with and they have the political will to make the environment safer and more welcoming for residents and tourists alike.
As someone who has been attacked regularly by this winged menace, I know only too well that once the nesting season is over, Fife Council would like nothing better than to kick this issue into the long grass.
As my mother continues to recover from her heart attack after she was attacked by a seagull, I hope that continued pressure will be applied to the council to effect a permanent solution to this horrendous problem.
It is time for action.
David Cruickshanks.
Weavers Crescent.
Kirkcaldy.
Restore old King's Theatre
Sir, – In your issue of July 20 you went to great lengths to promote Dundee's bid to be Europe's City Of Culture in 2023.
Laudable as this is, I fear it is doomed to failure not least because of the neglect and near ruinous state of the King's Theatre.
Dundee currently has no large building capable of staging full-scale operas, West End touring plays and stage musicals.
Such a facility is a necessity for any city that wishes to be considered a city of culture.
Only a restored King's Theatre is capable of staging such productions.
If the city's bid is to succeed, those responsible for it would have to have in place plans to purchase and restore the architectural treasure designed by the city's finest architect, Frank Thomson.
Sadly, no such plans appear to be in place and, consequently, the bid is doomed from the outset.
Jim Duthie.
74b Gray Street,
Broughty Ferry.
Waterfront destruction
Sir, – Once again the city fathers of Dundee have surpassed themselves with the visual vandalism of the river front and one can only sympathise with the planning department and assume its input was minimal.
Constructing a featureless block in the shape of a boat does nothing to enhance the scenic impression of a city with a historic waterfront.
I have no doubt that the structure will attract visitors who might prefer to appreciate the inside rather than have to view the building from anywhere else, particularly the bridge or Fife.
Having already experienced the construction of the bridge, Tayside House, swimming pool, Hilton Hotel and then watched their demolition, I can only hope not to witness the demolition of this gallery.
Good luck with the City of Culture bid and here's hoping visual empathy and amenity are not on the judges' list.
Alan Bell.
Roods,
Kirriemuir.
SNP should get behind union
Sir, – Well done to the Scottish ladies' football team for keeping up the standards set by the men and only getting beaten 6-0 by England. Nicola Sturgeon is probably working on some sort of complicated scenario to try to put the blame for the defeat on to Westminster.
We'll I've got news for Ms Sturgeon. Most of Scotland's failings have got nothing to do with Westminster but are more to do with the introverted anti-British, anti-UK bile espoused the SNP.
I suggest Ms Sturgeon and her party gets behind the union which is the mechanism by which her kin, and all of us, have prospered over the last few centuries.
Jim Shaw.
Hill Street,
Dundee.
Overhaul our voting system
Sir, – There is an apparent concern that the voting system is being abused by people who have access to more than one polling station.
Would it not be a good idea to bring the entire polling process up to 21st Century standards and use some form of electronic system?
Everyone who is entitled to vote presumably has a national insurance number which, once used, could be barred from another vote at the same election or referendum.
Presumably the polling booth system could be similarly updated.
AA Bullions.
6 Glencairn Crescent,
Leven.
Looks to West Indies for talent
Sir, – I am spectacularly unconcerned at the level of the BBC's remuneration of popular entertainers whose programmes are no doubt marketed by the corporation at a profit.
What is hard to stomach is the proportion of my licence fee being spent on mere newsreaders when surely such "talent" can be sourced cheaply from regional programmes.
Even better, with Brexit in prospect, the BBC should look to recruit more broadcasters from our former colonies in the West Indies where wages may be low but the standards of literacy and spoken language seem infinitely superior to those currently in this benighted land.
John Eoin Douglas.
7 Spey Terrace,
Edinburgh.
BBC contributes to alienation
Sir, – The revelation of the outrageous salaries paid to BBC staff will further contribute to the alienation of much of the population from the elites in society.
While millions struggle to pay their bills, the greed of the elites knows no bounds.
Is it any wonder that Jeremy Corbyn's slogan, for the many not the few, has gained popular support?
The BBC has the opposite view: for the few not the many. No one employed by the BBC should be paid more than the Prime Minister.
William Loneskie.
9 Justice Park,
Oxton.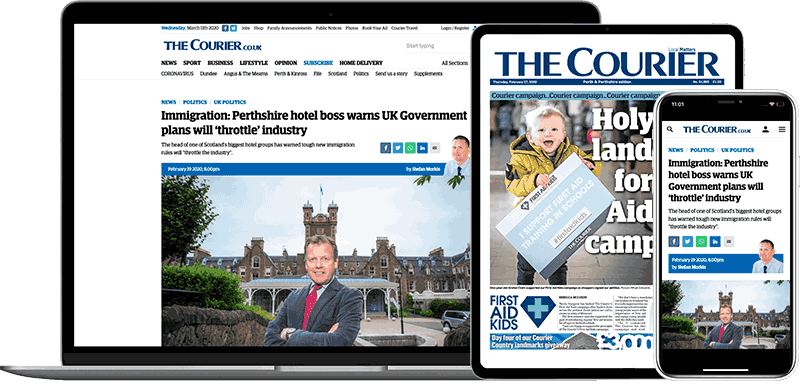 Help support quality local journalism … become a digital subscriber to The Courier
For as little as £5.99 a month you can access all of our content, including Premium articles.
Subscribe