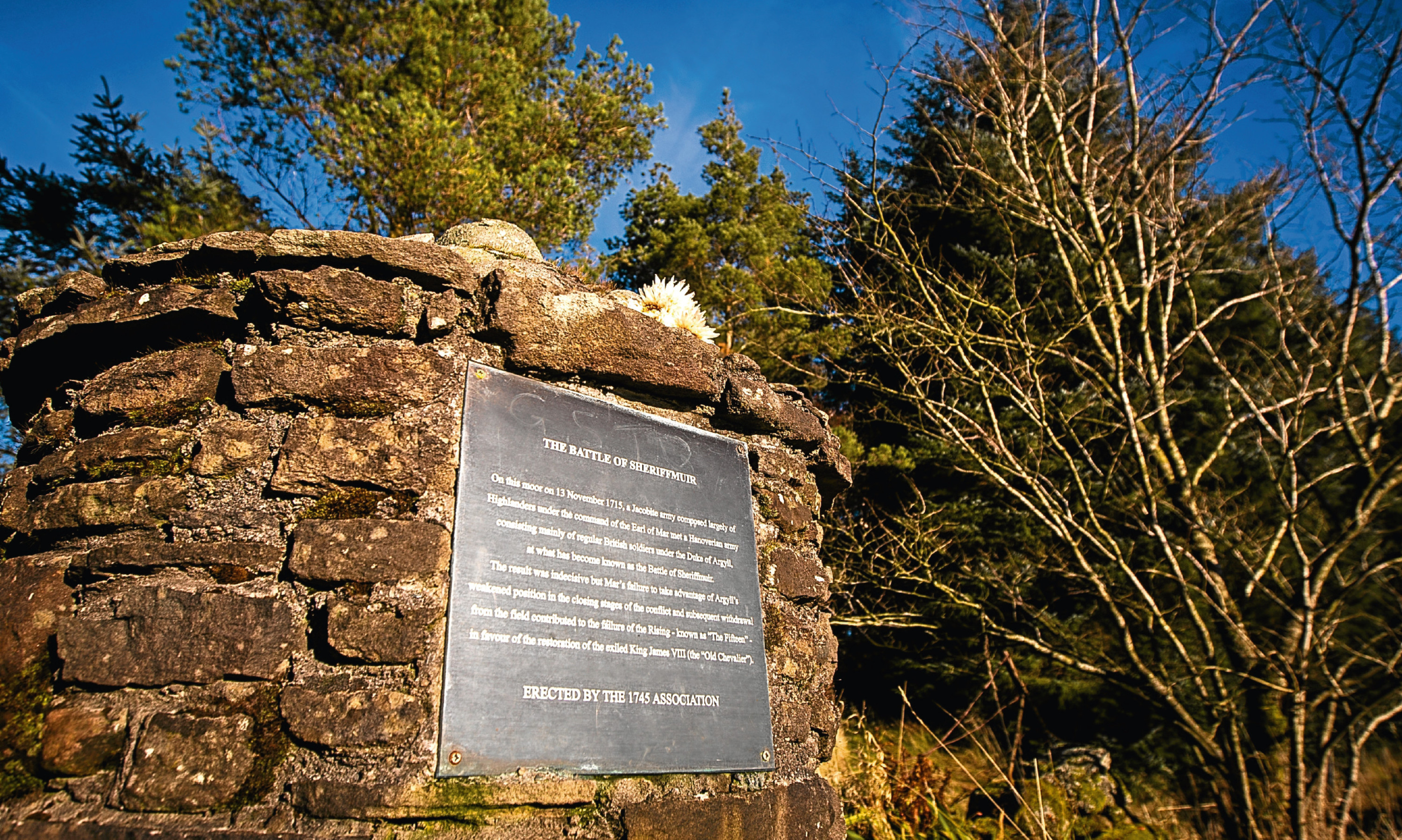 Sir, – In December, the Forestry Commission at Perth was overwhelmed by letters of protest from a great many organisations, historians and other individuals over the proposal to extend still further the commercial forest on the great battlefield of Sheriffmuir.
The battlefield of Sheriffmuir, as your readers will know, is one of our most important historic sites, of national, not just local, importance, in the way that Bannockburn and Culloden battlefields were also turning points in Scotland's history.
More than this, however, is the fact that it remains the burial ground of many from both armies who died in the battle.
Because of its significance, and the knowledge we have of the events of the battle, Historic Scotland ensured that it was among the first to be included in its quite comprehensive Inventory of Battlefields in Scotland, created as a reminder to planning authorities and developers that such historic sites should be respected in proposing developments of any kind on our landscape.
The Forestry Commission has now made known its decision to approve the planting, admitting that the commercial forest proposed will be wholly on the battlefield and will have an immediate impact on the setting and understanding of the site.
Is it perhaps a coincidence that the decision was delayed until the Scottish Parliament was in recess and the people it represents on holiday?
Anyone concerned about the further devastation of such an important historic site should contact in writing the Scottish ministers of rural economy, the environment and land reform and culture and MSPs concerned with these issues. After all, was it not the Forestry Commission who produced the policy document, The Right Tree in the Right Place?
Virginia Wills.
Glentye,
Sheriffmuir.
Nationalise energy firms
Sir, – With the announcement by British Gas that they intend to hike electricity prices by 12.5% from September, as a British Gas customer I will be switching suppliers for my gas and electricity immediately.
It is a disgrace when wages are being frozen and working families are being forced to use foodbanks that a company that makes £2.2 billion profit is able to inflict misery on ordinary people in the pursuit of profit.
I would urge British Gas customers to shop around and try to find the best deal.
The number of people who switch suppliers in the UK is comparatively low compared to other countries and the simple reason is the utility industry relies on obfuscation to prevent customers getting the best deals.
This is clearly an example of regulation that has failed consumers drastically and a pre-election pledge by the Conservatives to introduce a cap was watered down to vulnerable customers only.
The big energy companies need to be nationalised.
Gordon Kennedy.
117 Simpson Square,
Perth.
Democracy must be restored
Sir, – Dr John Cameron asserts (August 1) that EU Leavers, motivated by xenophobia and a lack of perception, ignore prospects of failed trade and of opposition from the whole of Europe after Brexit.
His predictions ignore at least two vital influences on both us and them – our democratic deficit since our stealthy inveiglement into the protectionist racket the EU has become, and the mutual economic and political benefits of ongoing trade with our continental friends and allies.
Remember the European Commission's defying of "wrong" votes in national referenda in Denmark, Eire, France, Greenland and the Netherlands, until the "right" results were obtained and recall their many regulations and their interference in member states' national business.
The democratic deficits in EU nations, representing the imposition by elites of "we know what's best for you" is out of political fashion now, with good reason, as are the gravy trains and costs of too many European, supranational administrators and politicians.
The initially idealistic notions of a politically and economically united Europe, with the potential for abolishing xenophobia, seem to have been supplanted by a kind of EU imperialism, not, one suspects, popular or even acceptable to European nations and peoples.
Thus, restored democracy, with national control of borders, money and parliaments, are what we should seek from Brexit, along with cutting the EU Commission down to size.
(Dr) Charles Wardrop.
111 Viewlands Road West,
Perth.
Government's Brexit blunders
Sir, – Supporters of Brexit, led by Boris Johnson, have assured us that Brexit will be painless and that the concerns of experts are groundless.
They say these fears are like predictions that Y2K, the millennium bug, would be a disaster and that turned out fine.
This is exactly the wrong lesson to learn from Y2K. I know. I was a test manager on a large Y2K programme in financial services.
The danger was real, and it was averted by meticulous planning, preparation and a huge amount of hard work by experts.
The contrast with Brexit is stark. We were competent and had a clear plan. Those who tell us there's nothing to worry about because it is just like Y2K are whistling in the wind.
Insisting that complex problems will miraculously sort themselves out is stark evidence that Mr Johnson and company are clueless amateurs and out of their depth.
Nonchalant, ignorant optimism is no substitute for experience, expertise and cool judgment, all qualities that are sadly lacking in the UK Government's handling of Brexit.
James Christie.
2 Dryburgh Crescent,
Perth.
Profligacy by Westminster
Sir, – Jill Stephenson castigated the Scottish Government for "profligacy" for spending £60,000 on an expert report on how to tackle problems in Scotland's education system, and another £22,000 on a survey into voters' views on Scotland's constitutional future.
Yet she fully supports the UK Government who held an unnecessary referendum, which has led to an unplanned and uncosted Brexit, which will damage our economic future for generations, and ultimately cost endless billions of pounds.
And that's not to mention £20 billion, as a conservative estimate, for the cost of the Hinkley Point nuclear power station, and another £250bn for the Trident replacement, not counting the enormous cost left to our descendants for clearing up the waste.
Les Mackay.
5 Carmichael Gardens,
Dundee.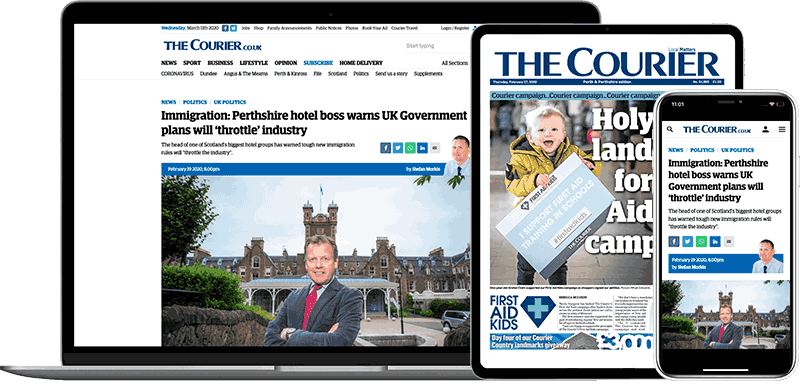 Help support quality local journalism … become a digital subscriber to The Courier
For as little as £5.99 a month you can access all of our content, including Premium articles.
Subscribe