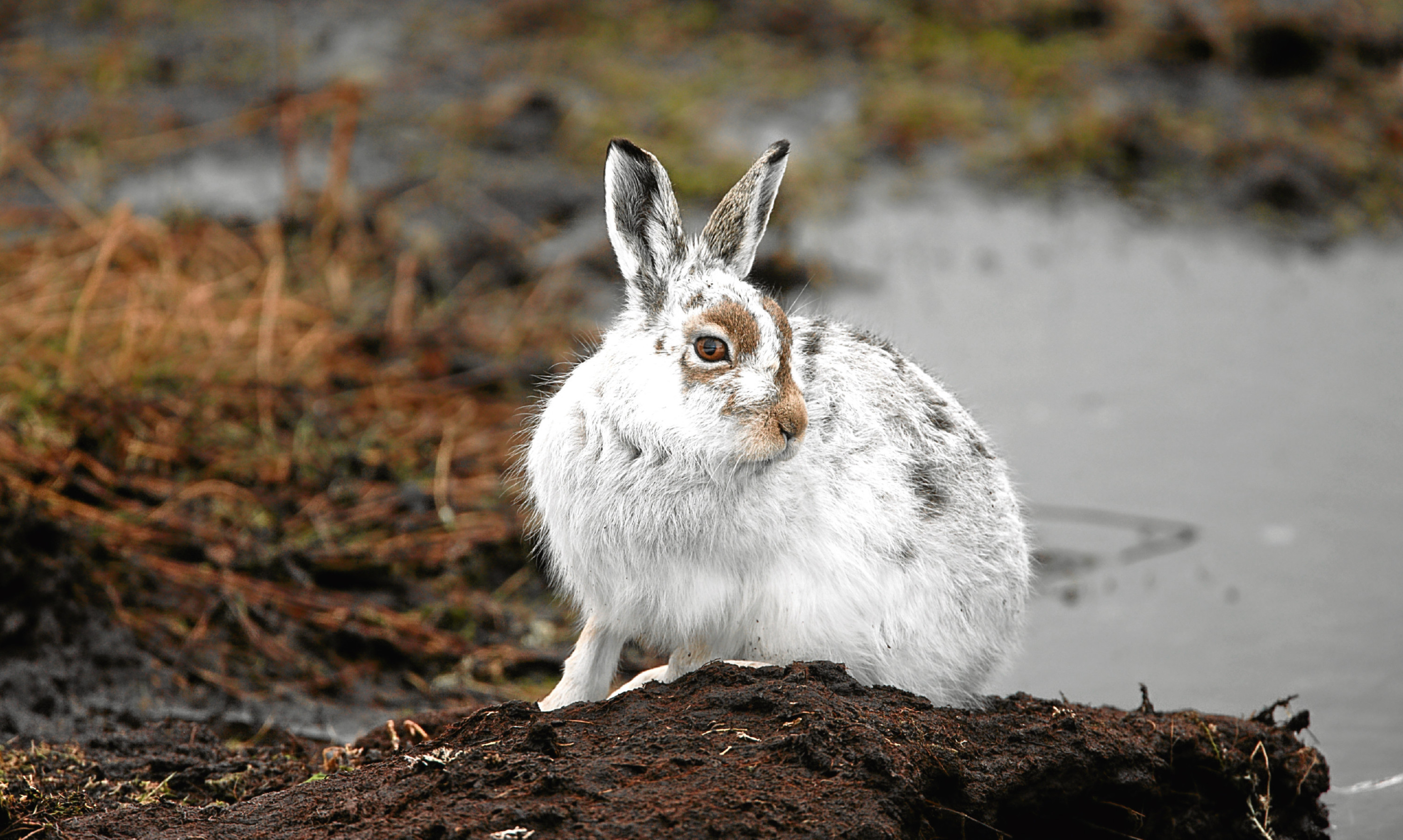 Sir, – In reply to Tim Baynes of the Scottish Moorland Group on the culling of mountain hares, I can only think that Mr Baynes wears rose-tinted spectacles.
In 2006, I raised the issue of mountain hare culls with Scottish Natural Heritage and Ian Hudghton SNP MEP about a breach of the European 1992 Habitat Directive which requires that the control of mountain hare populations "is compatible with their being maintained at a favourable conservation status".
So here we are 11 years on and still the problem persisits, with people complaining about culling of hares. The definition of cull is "a selective slaughter of animals".
Through my inquiry in 2006 I was able to establish that because of these culls, whole populations of hares had disappeared in parts of upland Perthshire, large areas of the Monadhliath Mountains and the Pentland Hills.
Mr Baynes cites a number of progressive estates working with the Game and Wildlife Conservation Trust and the James Hutton Institute (funded by SNH) to develop new methods of counting hares.
What he omits are the estates that seem to be above the law and have been suspected for years to be poisoning or shooting golden and sea eagles and hen harriers and wiping out hares because they are a vector to a disease and a valuable food source to eagle and raven and other ground predators. It is time for licensing of estates so that they comply to our wildlife laws or lose the right to shoot.
Neil Macdonald.
192 Cedar Drive,
Perth.
Humans not birds at fault
Sir, – I agree wholeheartedly with your reporter Stefan Morkis (August 7) regarding the "hostile" seagulls.
Until people started eating food in city centres and while walking along streets, there was never this bother with gulls.
I realise that times and habits change but that is no reason to persecute the birds and other wildlife.
Wilma Hart.
5 Dalrymple Place,
Dundee.
Deploy foxes against gulls
Sir, – I am delighted to see that common sense has for once overridden political (or animal) correctness with the decision of Dundee City Council (August 4) to cull gulls.
I was reminded of the advice of the Duke of Wellington to Queen Victoria when she asked what to do about pigeons in the Crystal Palace: "sparrowhawks, ma'am".
One could also deploy a few foxes close to gulls' nesting sites in and around the city. It would make good film.
Antony Black.
79 Blackness Avenue,
Dundee.
Clubs should sign charter
Sir, – It is disappointing to see that homophobic bullying remains part of school life for pupils and staff in Dundee, but it is encouraging that so many voices are united in making it clear that such bullying is unacceptable (August 8).
The Scottish Football Association and a number of Scottish clubs, including Aberdeen, Celtic, Hibs and Rangers, have signed the Equality Network's Sports Charter to show their commitment to making Scottish football more inclusive to LGBT players, officials and supporters.
I am sure many supporters would welcome Dundee and Dundee United joining their colleagues elsewhere in Scotland by signing the charter and making clear that homophobic bullying is not welcome in Dundee.
Brian Dempsey.
School of Law,
University of Dundee.
Solid domestic policy by SNP
Sir, – So the Scottish Government's Equalities Secretary Angela Constance plans a new benefit to tackle "funeral poverty" by launching a new funeral assistance benefit by the summer of 2019.
This is fair enough.
We are indeed fortunate in Scotland that the generosity of the Barnett Formula makes this kind of initiative possible.
This is exactly the kind of domestic issue the devolved Scottish administration should be focused upon.
Perhaps if the SNP establishment had, since the 2015 General Election, concentrated on drafting domestic legislation such as this that positively impact on people's lives instead of relentlessly searching for second referendum triggers, their popularity would not be crashing.
Martin Redfern.
Woodcroft Road,
Edinburgh.
Finding value for taxpayers
Sir, – You carried a report of the conviction of an information technology officer at Dundee City Council who, courtesy of his access to the authority's finance systems, had created a series of false invoices purporting to come from their fuel supplier but incorporating his own bank account details. Simply because these invoices looked approved, the bills were paid.
While not that common, such crimes happen regularly.
Reports usually quote the amount as thousands or pounds or similar. But not in this case.
It was £1,065,085.32p. Don't you just love the 32p?
Here's the paradox. Dundee Council knew to the penny where the money went. It knew that all along.
What it did not know was what it was getting for the money.
In the case of these false invoices, the answer was nothing at all.
As the recently appointed convener of Fife Council's standards and audit committee, I have already asked how do we know the same thing is not happening in Fife.
The answer is probably that we cannot ever know for sure.
A multi-billion pound a year operation with thousands of staff can never guarantee to be rogue free.
Procedures in Fife are good but it will be my task in office to see whether they can be made better.
A much bigger task, with the potential for much greater returns, is to answer the question, what are we getting for the money?
Or perhaps, are we getting the best value for the money? I've asked the question. Now to find the answer.
Cllr Dave Dempsey.
7 Carlingnose Park,
North Queensferry.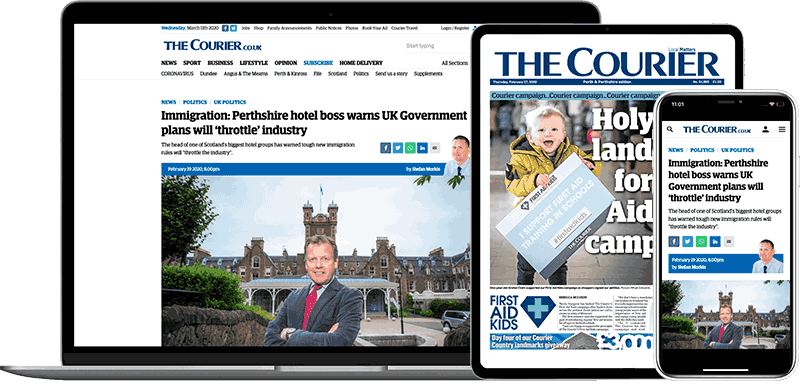 Help support quality local journalism … become a digital subscriber to The Courier
For as little as £5.99 a month you can access all of our content, including Premium articles.
Subscribe