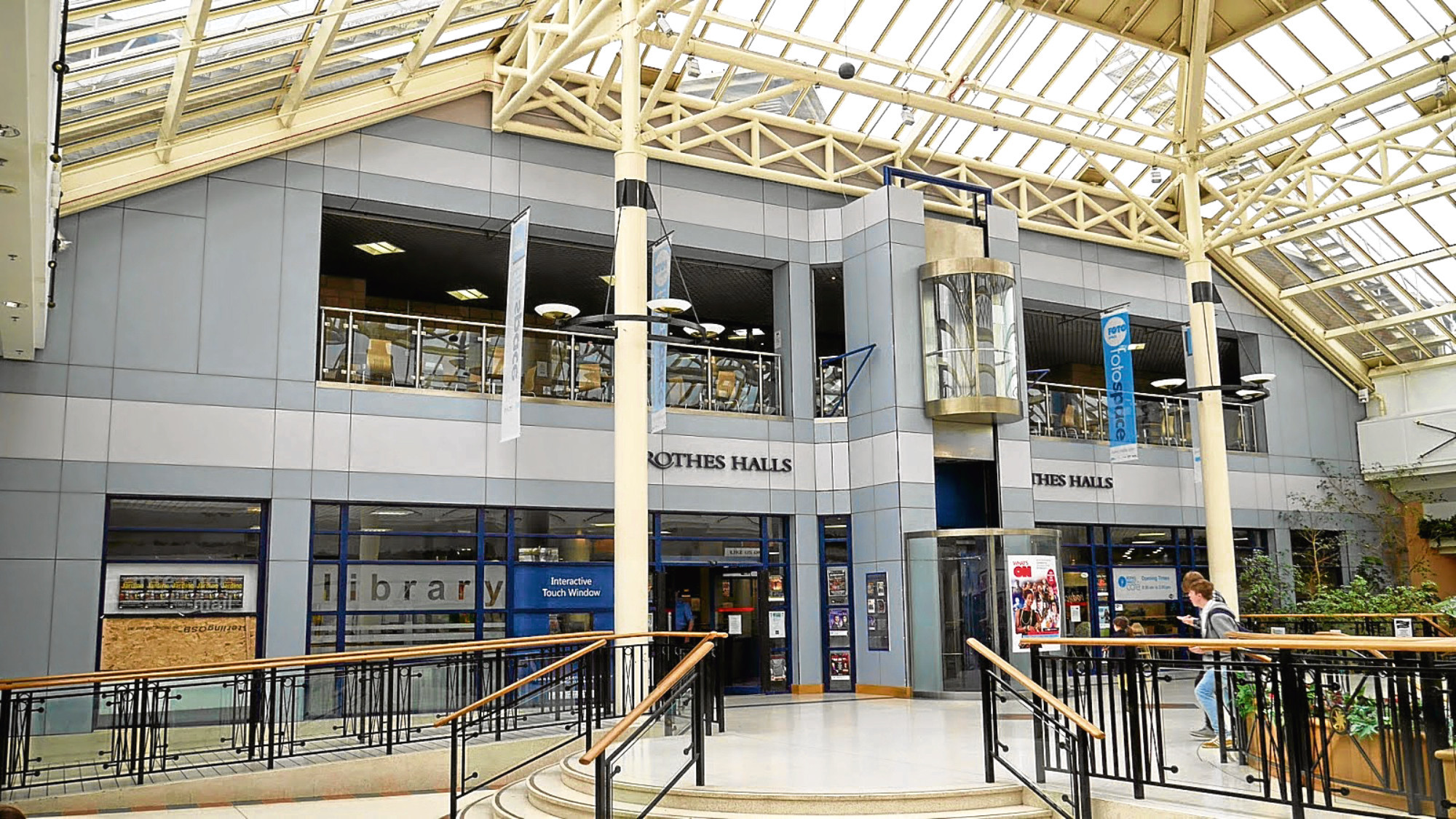 Sir, – What action can be taken to promote the history of the Glenrothes area (August 22) as the town approaches its 70th anniversary?
Jenny Gilruth MSP is calling on the local authority to see how it can support the volunteer-run Glenrothes Area Heritage Centre located to the east of the town's Kingdom Centre.
I think the answer to that should be obvious to anyone who has watched the upgrading of the museum and library facilities in Dunfermline and Kirkcaldy in recent years.
It is to place the GAHC on the same footing as those services and another in St Andrews and run it as a professional service with salaried, qualified staff on hand.
In practical terms it would mean merging the library at Rothes Halls with the heritage centre.
It would simply be an administrative device at first until a larger, well-equipped unit in the centre could be found.
The heritage centre, over the years, has shown its versatility.
There is currently an exhibition about the history of Tullis Russell to support earlier ventures on the Titanic disaster in which the Countess of Rothes played a key role in the rescue effort.
The history of the period, covering the life of the former Glenrothes Development Corporation is probably enough to fill a large building in itself.
The 70th anniversary is a time to show vision as well as respect. Fife Council and Fife Cultural Trust can show that by helping develop the heritage centre into a larger, compact, civic unit.
Bob Taylor.
24 Shiel Court,
Glenrothes.
Sentencing explained
Sir, – You reported (August 22) the comments of Mrs Nataliya Solska, wife of Witold Solski who was killed in an accident involving a lorry driven by Glenn Craib.
Mr Craib pleaded guilty to causing death by careless driving and was sentenced to 250 hours' community service and disqualified from driving for 30 months.
Mrs Solska complains Mr Craib did not receive a custodial sentence. She is further reported as questioning whether a prison sentence was not imposed because her husband was originally from Poland. The judge, John Morris QC, is quoted as saying Mr Craib's carelessness was "at the lower end of the scale".
One must have a great deal of sympathy for Mrs Solska. To lose a relative in an unexpected accident is devastating as I myself know, my mother having been killed in a plane crash.
The crime of causing death by careless driving was introduced relatively recently. Before that there was only the offence of careless driving. The consequences of the carelessness were not considered to be relevant.
The offence of careless driving did not carry a prison sentence, only a fine. In my 30-odd years as a sheriff I dealt with many cases of careless driving. I considered, as I think did the majority of my colleagues, that the sentence imposed should reflect the quality of the driving and not the outcome.
The politicians who introduced the offence of causing death by careless driving thought otherwise.
I have little doubt they felt driven by the very vocal lobby of those who had lost relatives who, quite understandably, felt a strong sense of grievance and who were seeking revenge rather than justice.
Judge Morris is a very experienced and respected judge. Mrs Solska does him a grave injustice when she suggests that his sentence was influenced by some sort of racial prejudice.
The sentence imposed is towards the top end of the spectrum of community service despite the judge considering that the standard of driving was at the lower end of the scale.
Alastair L Stewart.
86 Albany Road,
Broughty Ferry.
Dictatorial religions
Sir, – Rev Dr John Cameron hits the nail on the head (August 24) when he states that religious institutions may place restrictions on their own adherents but they have no right to prevent access to assisted death, contraception and abortion services for those who do not share their beliefs.
This precept should be applied across the board. There is no more reason for British society to have Christian or Jewish sabbath restrictions placed upon it than there is for all women to be forced to wear hijab regardless of their faith.
The problem with faith is not individual beliefs but rather it begins when religious institutions become politicised and demand the imposition of their beliefs on all.
Alistair McBay.
National Secular Society,
5 Atholl Crescent,
Edinburgh.
We all share human values
Sir, – This planet would be a happier place without organised religions.
These religions persist not because of logic, experience or direct communication from a deity, but rather from a process of indoctrination or, to use an emotive term, radicalisation.
The fact they are geographically and culturally distributed vindicates this.
Social disturbance and even wars are caused by differences in their inherent tenets of belief.
Conflicts can result from minute nuances of differences in the same religions.
We could conduct an experiment to see if these belief systems have any core of the truth inherent in them.
Stop proselytising for say 50 years and see if their truths re-emerge.
Humanity has a common existential core. We are aware of our mortality. We seek survival and happiness for ourselves and family and have a core of altruism to our fellow man.
Knowing that fellow humans share these core facts should unite us in compassionate agnosticism, not divide us like religions do.
Robert Ferguson.
19 New Gilston,
Leven.
Electric cars are practical
Sir, – Some of your correspondents appear to hold a position that burning fossil fuels doesn't have problems and the solution of using electric cars is against the laws of physics.
Just as well places like the Massachusetts Institute of Technology and Stanford University have done research on the subject.
Peer-reviewed science is where other scientists try to pick holes in research. Only if it gets through this is it published. It is not as if potential problems of electric cars haven't been thought about.
Such research finds "roughly 90% of the personal vehicles on the road could be replaced by an electric vehicle on the market today, even if the cars can only charge overnight".
Another series of peer reviewed studies shows it is possible to move to a 100% renewable wind, water, and sunlight- powered world.
Recently UBS, the financial institution, took apart a brand new Chevy Bolt. Their conclusion was the total cost of ownership of an electric car could be as low as a traditionally-powered one as early as next year.
Gordon Pay.
Eden Park,
Cupar.