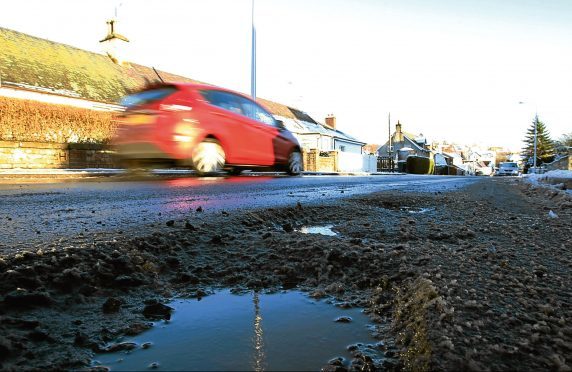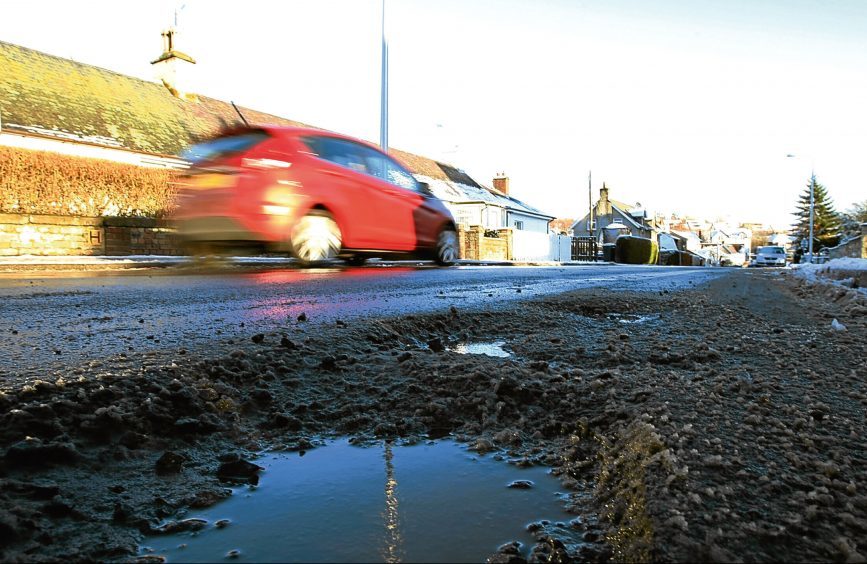 Sir, – In an edition of The Courier dated September 11 you printed a letter from Harry Key in which there was a very unfavourable comparison between the maintenance of roads in Fife with those in Orkney.
We have just spent a week in Shetland and found not a single pothole on any of the roads we used.
This was the case for routes both major and minor.
In Perthshire the roads have innumerable potholes and rough road surfaces, and all Perth and Kinross Council seems to do is ignore them.
We often hear that bad weather is to blame for some of the poor road surfaces motorists are forced to encounter.
However, it is surely worth asking the pertinent question – if two small island councils can maintain their entire road systems in the face of poor weather, why is it that Perth and Kinross Council seems unable to do the same?
The roads in Perthshire are a disgrace, and the previous council administration must take the blame.
It is only to be hoped that the present council will do significantly better in all aspects of road maintenance – though I fear that this may well turn out to be a forlorn hope.
David Hogarth.
12 Moyness Park Drive,
Blairgowrie.
Ferocious storms not new
Sir, – Recent events raise two questions: are tropical cyclones getting more frequent and are they getting fiercer?
The answer to the first is no.
The UN's Climate Change Panel reports: 'Current datasets indicate no significant observed trends in global tropical cyclone frequency over the past century'.
The fact is Harvey and Irma ended an unprecedented 12-year hiatus in which not a single category four or five hurricane came ashore.
The question of ferocity is more complicated.
Irma is the strongest Atlantic storm outside the Gulf of Mexico to make landfall in recent times, rivalling Allen in 1980.
It is wider than Charley (2004) or Andrew (1992).
But we simply don't know the strength of the 1935 Labor Day Hurricane or the terrible 1780 Barbados hurricane.
The US Geophysical Laboratory found greenhouse gases have had 'no detectable impact on Atlantic hurricane or global tropical cyclone activity'.
In fact Irma developed over cool Atlantic waters (26C) when the rule of thumb is 28.5C for a major hurricane.
So it wasn't 'global warming' but exceptionally low wind shear (high-altitude wind) that led to Irma.
The temptation for the BBC and other climate alarmists to blame Irma on fossil fuels will be irresistible.
But that's as silly as blaming the Syrian civil war on climate change rather than human bestiality though that hasn't silenced Prince Charles, Barack Obama or the Greens.
Rev Dr John Cameron.
10 Howard Place,
St Andrews.
Not Perth's biggest protest
Sir, – Your Perth reporter, Paul Reoch, says Sunday's event where members of the Scottish Defence League (SDL) and a number of anti-fascist groups descended on the Fair City must have been 'the biggest protest in Perth's history'.
It may indeed have been a sizeable event but Paul is wrong as, on August 16 1936, the British Union of Fascists called a rally in Perth.
On the day in question approximately 20 fascists actually showed up.
However, they were heavily outnumbered by about four thousand anti-fascists who turned up to oppose them.
Dave Coull.
7 Inglis Court,
Edzell.
An inspiring campaigner
Sir, – There is nothing more impressive than someone who campaigns to improve the lives of others when they, themselves, have nothing to gain.
And just when I thought Kirriemuir's Amanda Kopel couldn't impress me any more, she's off again, pushing for an earlier date (than April 2019) to implement Frank's Law which will enable people living with debilitating illness, under the age of 65, to receive financial support.
As Amanda rather succinctly puts it they've been told to 'hang on' long enough.
Moira Brown.
142 Gray St,
Broughty Ferry.
MP must be mistaken
Sir, – Dundee SNP MP Chris Law's latest tweet suggests he is impatient to get under way with a second referendum on Scottish independence ("Now 'it's time' for Indyref2 says Dundee MP", September 11).
Yet the latest Panelbase poll shows support for another referendum while the results of Brexit negotiations are still not known has fallen to the lowest level yet at just 17%.
Why is it that some in the SNP are still keen to push against the tide of public opinion on this matter?
Perhaps they suspect they can paint a far blacker picture of the potential outcome of Brexit before the reality becomes clear.
Yet, after a year of ominous warnings from the SNP about Brexit, stirring exaggerated and imagined grievance over a Westminster 'power grab', the same poll showed 57% support for staying in the UK, when don't knows are excluded.
Whatever message the SNP is trying to deliver just now, it seems people are simply not falling for it.
Keith Howell.
White Moss,
West Linton.
Standards are slipping
Sir, – I note your headline 'Education and NHS have improved: poll' (September 11) which states that a majority of Scots think that education and the NHS have got better in Scotland in the years since devolution.
It then goes on to explain that 45% of people thought education had improved.
Meanwhile, it furthermore states that 35% of people think the NHS had improved.
These are not majorities, both being considerably less than 50%.
In both cases, a majority of people either thought these services had got worse, or they didn't know.
This latter case is perhaps not all that surprising as many people might not have used these services during the period concerned.
Education in Scotland must indeed be slipping if professional commentators think that a percentage of either 35 or 45 constitutes a majority.
It does not.
Thankfully most people are educated enough still to know that.
Worth noting that, in this case, less is certainly not more, and any proper analysis should reflect that.
This is what falling education standards mean in real life in Scotland: an inability to accurately interpret the world around us.
One might think it would be unbelievable that this is possible, but it appears to be happening and such headlines provide ample proof of that.
Victor Clements.
Mamies's Cottage,
Taybridge Terrace,
Aberfeldy.