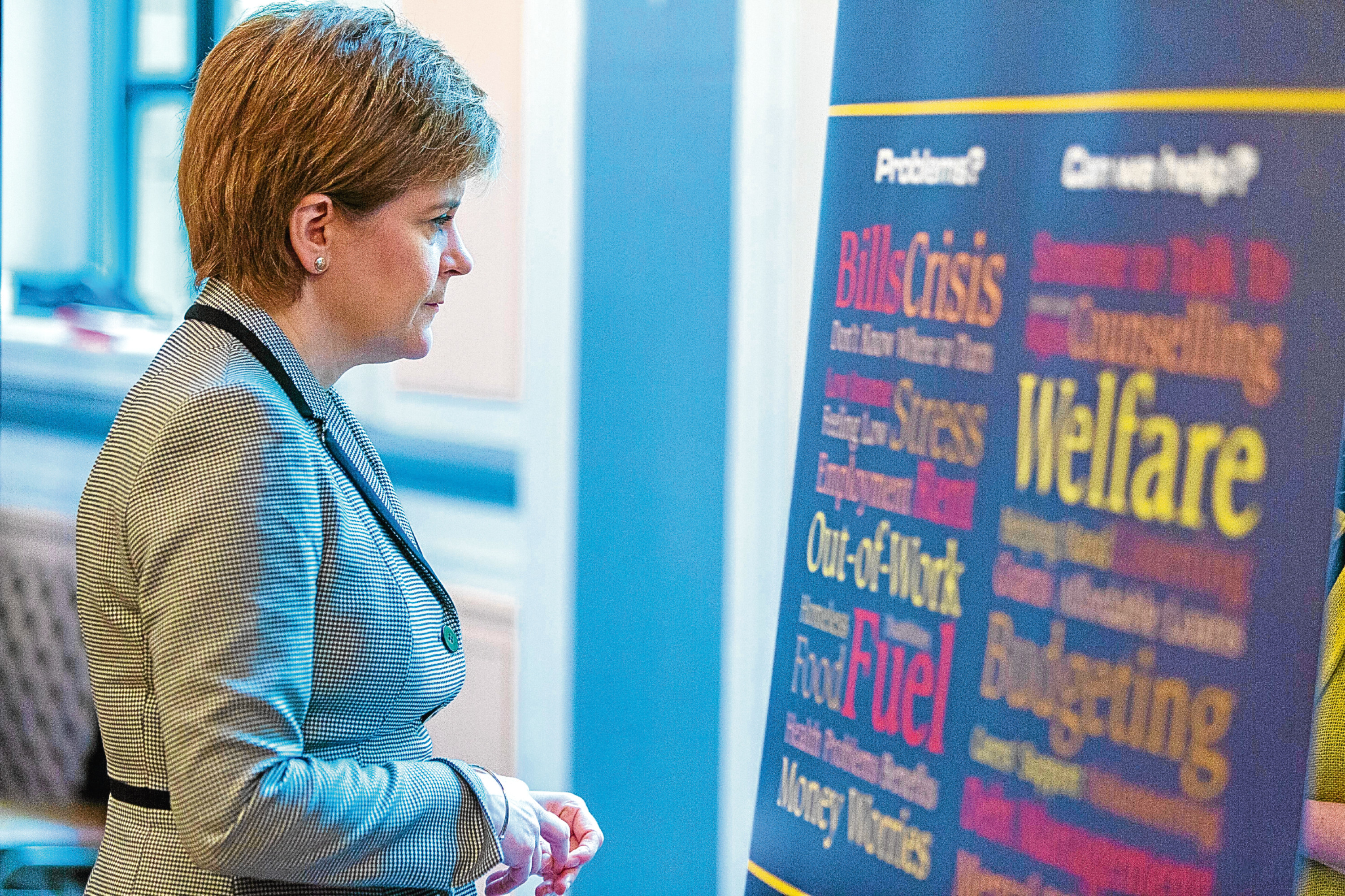 Sir, – Since 2014 the SNP has behaved like the winners of a constitutional supermarket trolley dash, raiding shelves stacked with political powers even though they actually lost the competition.
It started with scaremongering that 'vow' powers would not be delivered, and a list of referendum-triggering 'material changes in circumstances'.
In fact they were delivered.
Now we have the great EU 'power grab' and a list of 111 powers which will be repatriated to the UK.
Nicola Sturgeon wants as many as possible to be devolved to Scotland.
Examples are animal health and traceability, control of major accident hazards, data sharing and Europol.
The SNP's track record in this area is not good — one need look no further than the farm payments fiasco.
The Government is right to repatriate all these powers centrally then decide which to devolve to enable localisation, and those to retain as centralised functions.
It seems the SNP want to squirrel away as many 'powers' as possible so they can present Scotland as a de facto country, irrespective of the cost, confusion, complication and duplication it will cause.
It also enables them to use the period before a final settlement to stoke up as much anti-Westminster grievance as possible.
I would be delighted if they would join with other parties and come up with a sensible approach.
Allan Sutherland.
1 Willow Row,
Stonehaven.
Urban/rural divide a myth
Sir, – It would appear Derek Farmer (Rural Issues Misunderstood by Many, September 18) simply seeks to shift the focus of my concerns regarding field sports and subsidies by promoting the concept of a largely exaggerated city/rural divide and by questioning my qualifications to offer an opinion.
Focusing on the city/rural divide, an Ipsos MORI poll in 2016 regarding attitudes to hunting produced figures showing that between 85 and 90 per cent of the population were for retaining the bans on fox, deer, and hare hunting in addition to the associated activity of coursing. As I am sure Mr Farmer knows, 18 per cent of our population dwell in the countryside.
That given, and taken beside the fact that many city and town dwellers engage in, and thus support, blood sports, then the arithmetic reveals that this idea of a city/rural split on these matters is purely wishful thinking on his part designed to support his own minority views.
I would like to assure him that I had a spell working in an abattoir as a young man and have spent many years living on, or adjacent to, driven grouse moors.
During those years I was particularly interested in the management activities which were employed on this type of land.
My claim that a huge quantity of pheasants are discarded each year is evidenced by the largely pro-shooting Daily Telegraph where it was first published.
As for public subsidies allocated to these areas, I feel that the money provided would be better used developing new income streams rather than being thrown away on activities which are not in the public interest.
The fact that public subsidies find their way to helping support elitist blood sports is a national disgrace…. all the more so when many of our citizens rely on food banks to eat.
George Murdoch.
4 Auchcairnie Cotts,
Laurencekirk.
Time for society to move forward
Sir, – One can but wonder at Derek Farmer's contribution to the ongoing debate on that most euphemistic of endeavours, 'field sports'.
In a letter dripping with condescension he asserts that only country folk should be the judge of the rights or wrongs of blasting harmless birds out of the sky with shotguns.
What tosh!
The fact of the matter is that there is no sport element in field sports.
Certain skills, no doubt, but no sporting risks whatsoever.
Odious as bullfighting is, at least the matador has to display courage and bravery , unlike the be-tweeded musketeers, esconced in the butts blasting away to their hearts content.
There should be no place for this Victorian/Edwardian ritual in a modern, forward looking society.
Jas Davie.
33 Aberdour Place,
Barnhill.
No hiding from failings
Sir, – As education secretary John Swinney pushes on with his education 'reforms', those who recognise a weak attempt at hiding the truth will remain unimpressed.
Over the last ten years the SNP government has squeezed resources out of Scottish education.
This has had a terrible affect on teachers' morale which is now at an all time low.
Regardless, the SNP's leaders still expect plaudits for putting much smaller sums of investment back in recent times to address the attainment gap in which it has so clearly failed our children.
As for the widely criticised Curriculum for Excellence that so many teachers and other education experts view as being more of a curriculum for decline, Mr Swinney blithely promises that he will take 'CfE further'.
Ignoring criticisms that it has been undermining educational standards, John Swinney promises more of the same, expecting us to believe that tinkering with governance will enable the changes education so badly needs.
Teachers know that only more resources and an honest acceptance that the CfE is doing more harm than good will help get Scottish education out of the mess that the SNP has made of it.
Keith Howell.
White Moss,
West Linton.
A dangerous situation
Sir, I question the advisability of converting the Queensferry Crossing, with only two lanes (albeit plus a hard shoulder) to full motorway status, permitting speeds of 70mph.
In wet weather, the stopping distance (based on thinking/reacting/braking times) can increase from 110 metres at 50mph to 150 metres at 60mph and to 200 metres at 70mph, and probably even longer on the downward slope.
Without trucks and buses, it may possibly be safer than other two-lane motorways and dual carriageways, but it still seems an unnecessary risk on a bridge. There have been several recent examples of the total mayhem caused by high-speed motorway accidents.
I wonder whether limits of 50mph on the inside lane and 60mph on the outside lane were considered?
John Birkett.
12 Horseleys Park,
St Andrews.
Highlighting UN 'hypocrisy'
Sir, – In a long-awaited speech Donald Trump rightly criticised the United Nations, that corrupt, opaque, diplomatically immune and by and large unaccountable body which regards the billions it gets from western tax-payers as an entitlement.
Decisions are dictated by non-democratic voting blocs, such as the Saudi-based 56 member Islamic Conference or the 120 member Non-Aligned Movement, chaired in recent years by such luminaries as Cuba, Egypt, Iran and Venezuela.
In the 'Cash-for-Kim' farrago the UN Development Program transferred hard currency and dual-use goods including nuclear technology to North Korea while Iran received nuclear technology from its World Intellectual Property Organisation.
Finally, there's no more glaring example of UN hypocrisy and subversion than its Human Rights Council dominated by such human-rights abusers as Saudi Arabia, Cuba, Qatar, Venezuela, Gabon, Bangladesh, Burundi, Cote d'Ivoire and so on.
Rev Dr John Cameron.
10 Howard Place,
St Andrews.
Nurses' tickets at outrage
Sir, – What kind of an organisation is Indigo Park Services, the firm which operates the car park at Ninewells Hospital in Dundee?
Nurses going about their lawful business of tending to the sick are punished by huge fines simply because they overstayed their parking time.
This is nothing short of outrageous.
One wonder what we can expect next?
Perhaps emergency service vehicles will be clamped because they park on a double yellow line?
William Loneskie.
9 Justice Park,
Oxton.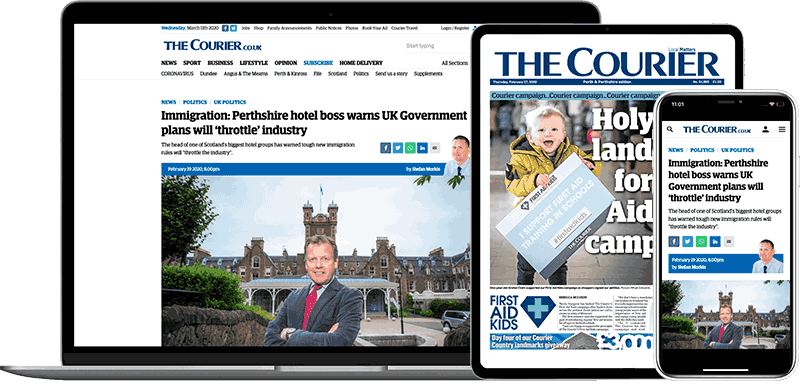 Help support quality local journalism … become a digital subscriber to The Courier
For as little as £5.99 a month you can access all of our content, including Premium articles.
Subscribe