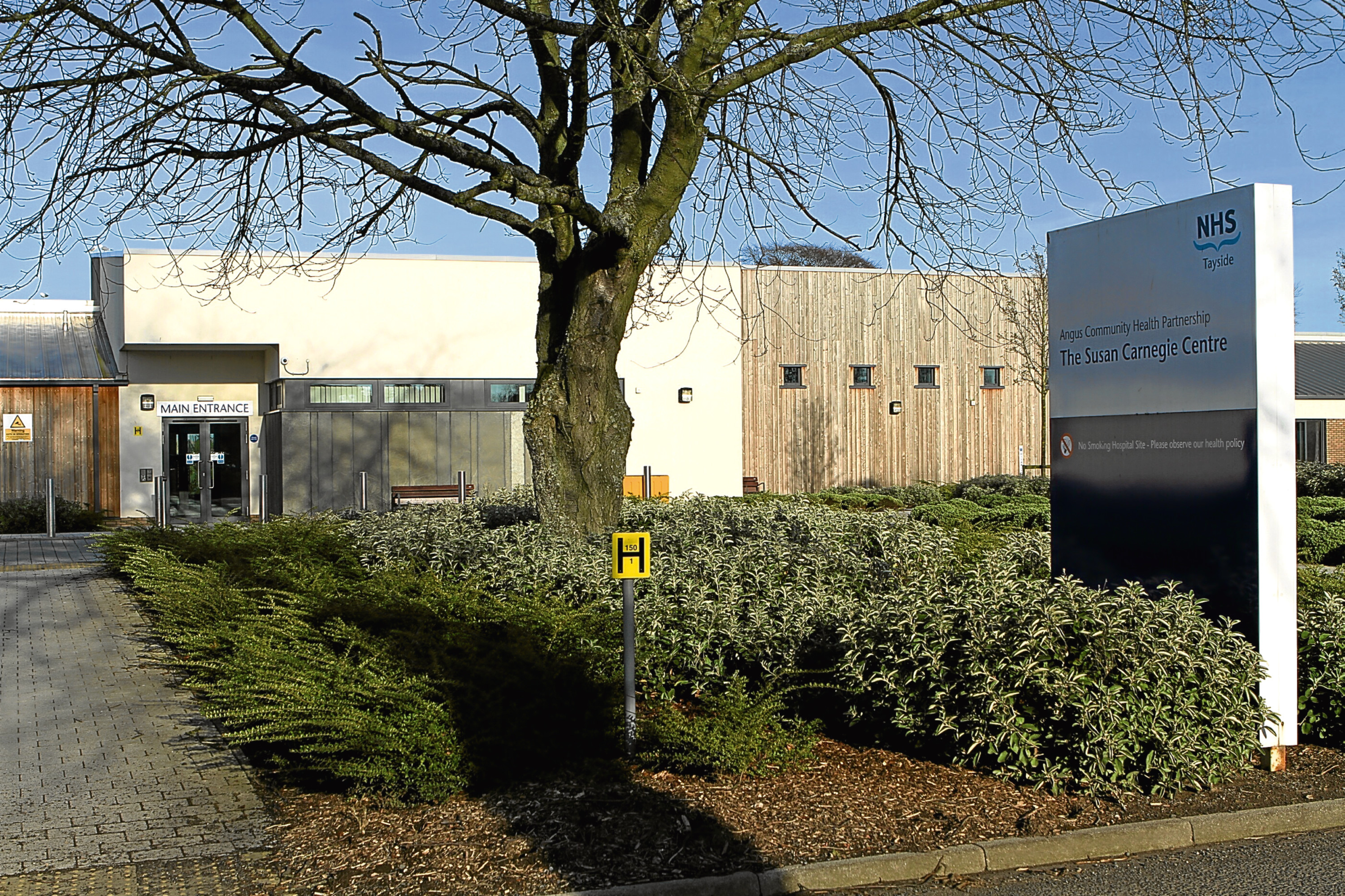 Sir, – I attended the recent information event at Forfar Guide Hall organised by Mairi Gougeon MSP on NHS Tayside's mental health redesign.
A few days later, I attended a further consultation event at the learning and development centre, Stracathro Hospital, organised by NHS Tayside on transforming surgical services in Tayside.
I came away from both events deeply saddened.
While NHS Tayside say they are consulting on the necessary changes to health services, their preferred options do not allow, in my opinion, the opportunity of responses by the general public to impact on the final decisions.
A recent report from the health and sport committee titled 'Are they involving us? Integration Authorities' engagement with stakeholders', is highly critical of some IA's for failing to have engagement with the general public in a meaningful manner.
'Box-ticking exercise, tokenisitic and lack of transparency' are some of the phrases used.
The overall conclusion of the report is, for me, one NHS must consider.
Radical change in health provision in Tayside is vital and does demand difficult decisions.
However, when communities are not allowed to be fully engaged in the decision-making process and decisions seem to have been taken already, then is it surprising that very few people attend the consultations, comment on the preferred options or respond to questionnaires?
Grahame Lockhart.
15 Scott Street,
Brechin.

Consultation is flawed exercise
Sir, – As a former member of the joint board for Angus Health and Social Care partnership it was made clear to the board, which had two SNP councillors, that the shortage of appropriately trained staff is the reason for the need to reduce the number of units from the three that presently exist.
The consultation process now in existence is flawed, as it does not give the retention of the excellent Mulberry Unit as an option.
My constituency MSP Mairi Gougeon has seemingly chosen to ignore the fact that a key reason for the reduction in units is the shortage of mental health staff and I call on her to admit that this is indeed a huge problem.
As an MSP she can directly lobby her party's health minister to increase the number of mental health nurses in training.
It was also made clear to the IJB that the shortage of mental health staff is a national issue and not just confined to Tayside, so it seems to me that this shortage can be laid at the door of the Scottish Government Health Minister and her predecessor, who have failed to recruit an adequate number of mental health staff.
Angus residents are rightly and clearly appalled at this threat as closing the facility has an impact on crisis help in Angus as well as community-based care.
It is obvious the permanent closure of the Mulberry Unit will mean additional travel and costs for many patients and staff, and support from family and friends for patients will be more difficult.
I also have concerns that any threat to the Mulberry unit impacts on the Susan Carnegie and Stroke units at the hospital, which share staff and the health minster must take action to stop this.
The closure of local mental health units such as the excellent Mulberry Unit is inconsistent with the 20/ 20 vision of the SNP Government to treat people at home or as near to home as possible and may force people in our Angus rural communities to travel unnecessary distances to receive the treatment they need.
David May.
Lamondfauld Lane,
Montrose.
Need for safer routes to school
Sir, – In the 19th Century, David Crichton stood against a dangerous transport proposal in Cupar, and today his statue looks out on the railway bridge he fought for.
The railway company had wanted to provide a cheaper level crossing.
Now in the 21st Century, Cupar again needs a champion to stand up, at the same spot, for a safer route for pedestrians and cyclists.
Fife Council is about to accept a hazardous proposal for a roundabout, to access the new retail park.
It will put primary school children in danger as they cross Cupar each morning and afternoon.
As we know, many parents give their child a lift to school because they fear Cupar's traffic is too dangerous.
But parents also realise that car commutes to school will not help to develop confident and healthy children, and they add to traffic and emissions.
All concerned parents and others should make their views known by demanding safer pedestrian routes in Cupar.
Dr Joan Brown.
Ceres Road,
Cupar.
A failure for Scotland
Sir, – Judging by recent comments on The Courier letters pages, it seems readers are at last waking up to the fact that the SNP in government is a failure for Scotland.
It has long been a political party with a huge sense of entitlement, but an absence of the policies necessary to produce a strategic regeneration.
We are now seeing a shift away from the imminent threat of another independence referendum, to an imminent threat of increased taxation, necessary to pay for the profligate freebies awarded during the SNP term in office, without any thought as to how such vote-catching gestures could be sustainable, financially, over the longer term.
If we add to this the woeful track-record of practically no new legislation initiatives at Holyrood, then we should all be asking ourselves how on earth the people of Scotland think they are getting any value from the huge expense of these second-tier politicians in Edinburgh together with all the buildings, maintenance and security that is necessary to house what has become an ineffective talking shop.
Derek Farmer.
Knightsward Farm,
Anstruther.

A power grab from Holyrood
Sir, – As the Brexit debate gathers pace at Westminster and the Conservatives undoubtably use it as an excuse to grab power from Holyrood and undermine devolution, will Ruth Davidson and her small platoon do what is unthinkable for them and stand up to their betters in Westminster or will they meekly sit on their hands while examining their navels?
Bryan Auchterlonie.
Bluebell Cottage,
Perth.

Concern over public services
Sir, – So Nicola Sturgeon complains again about what she terms a devolution power-grab by Westminster, despite it having been endlessly explained to her that legislation must pass from Brussels via Westminster before it can be devolved to Holyrood.
No surprises there as manufacturing anti-UK, anti-Westminster grievances is what she does best.
Let us remember the SNP, as recently as last November, on Angela Constance's watch, proved incapable of taking over a raft of newly devolved welfare powers from Westminster.
At Holyrood's request, authority for a number of key benefits has to remain with the UK Government, up until the year 2020.
Again, not a great surprise given the SNP's lacklustre management of Scotland's public services.
The reality is that Ms Sturgeon knows as well as I do that Brexit will ultimately make Holyrood an even more powerful administration.
Whether the SNP are capable of delivering what we require of them from more devolved legislation is another matter.
Martin Redfern.
Woodcroft Road,
Edinburgh.

Worthwhile consequences
Sir, – If we are to have electric cars, and perhaps be forced to abandon a lifestyle where travelling afar is no longer practical, this might well trigger the return of self-contained communities, where everything is made and obtained locally.
This would create a very welcome sense of belonging and social responsibility to that community, while also promoting an altogether better lifestyle.
For the first time, could we witness the unintended but ultimately very worthwhile consequence of a badly thought through idea?
Malcolm Parkin.
Gamekeepers Road,
Kinnesswood.