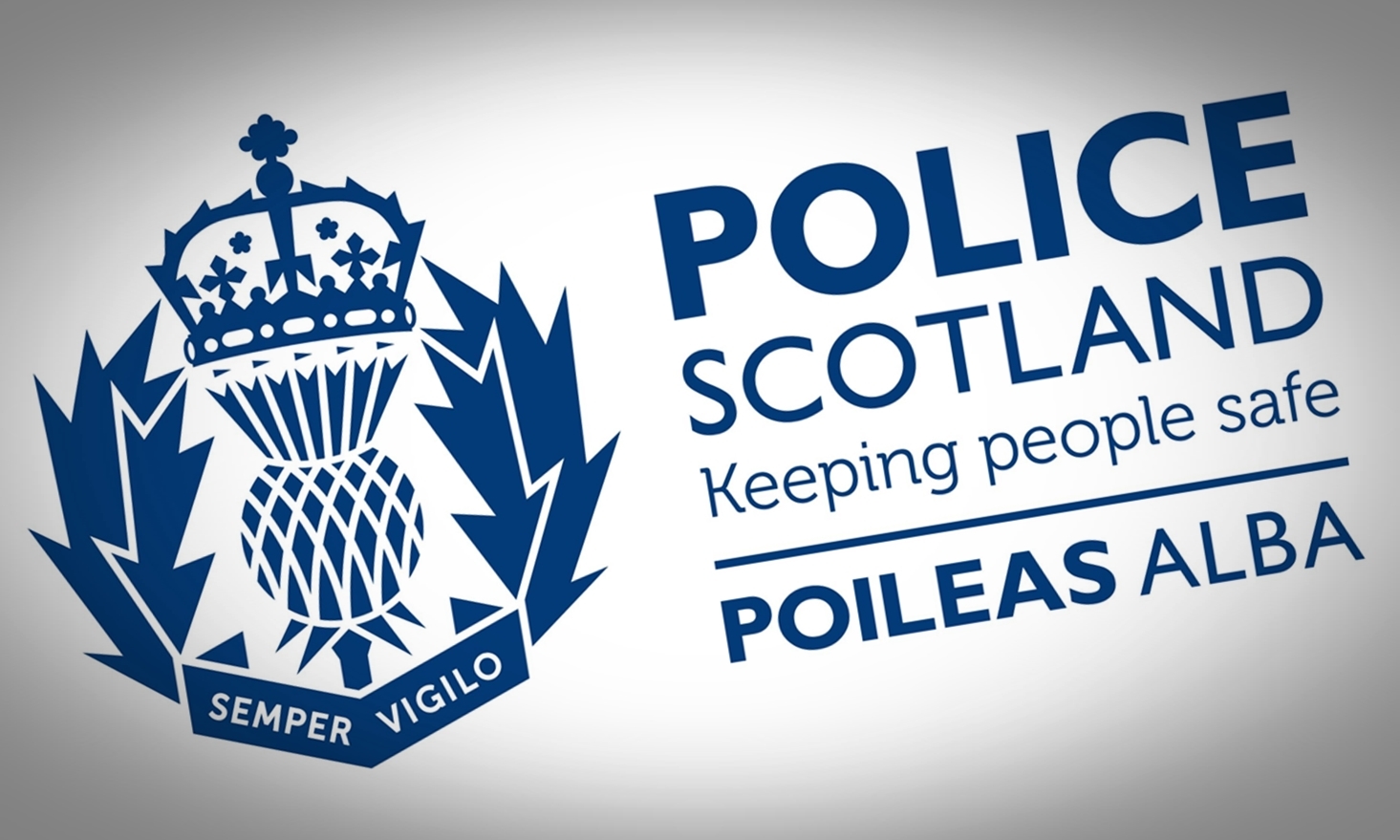 Sir, – I was both amused and annoyed by the letters in The Courier comparing the use of Gaelic on the Police Scotland insignia with the Latin police motto 'Semper Vigilo'.
Latin is the basis of many languages and is still taught in primary, secondary and post- secondary educational institutions around the world.
Many schools and institutions too, have a Latin motto.
Gaelic on the other hand is an Irish derivation and only used by less than 1.1% of the population in Scotland who also speak and understand English.
It is not an official language of either the UK or the EU, although it is classed as an 'indigenous language' under the European Charter for Regional or Minority Languages.
The use of it on road signs and at railway stations etc, as in Wales, can cause confusion for people trying to read directions.It also represents needless expense.
I am sure every Gaelic speaker understands the words Police Scotland so why spend even an 'insignificant sum' on adding to it?
We should surely concentrate on educating our children in the language of our country so that many do not leave school still unable to properly read or write English, not teaching them a minority language which has no real use in our modern society.
Gaelic speakers will, of course, continue to use their chosen language.
However, they should not feel the need to impose it on others.
Wilma Thom.
55 Callander Drive,
Forfar.
A painful experience
Sir, – I have flown on commercial jets all over the world since the days of the BOAC Comet in 1960.
In that time I have never seen passengers treated by any airline in the arrogant and high handed manner dished out by Mr O'Leary of Ryanair.
We have recently gone through a daily period of uncertainty as to whether our Ryanair flight would materialise and it ruined our holiday.
To contrast our experiences, we flew out Edinburgh to Faro with Jet 2 on September 18.
The flight was on time and we enjoyed immaculate, and swift, cabin service.
The return journey via Ryanair on September 25 was a disaster and a dreadful flight.
Ryanair ground staff must have known the inbound plane was 50 minutes late – but we were still herded in a departure pen, like cattle.
There were not enough seats and we had to stand for 50 minutes with no explanation or apology.
I am 81 years old and having had recent hip replacement surgery it was a very painful experience.
Next, we were put on a bus and driven a long way from the carousels and spotted an incoming Ryanair aircraft, just coming to a halt.
We were told to get off the bus and then stood there in the 30C heat for 30 minutes while the passengers got off and the plane was readied for boarding.
Once finally in the air the cabin service was atrocious, with the crew arguing, slow and unhelpful.
Ryanair will doubtless suffer an enormous loss of passenger confidence, and they deserve to do so.
All over Europe passengers will desert the company in droves.
Hamish H Carlton.
Gowrie Cottage,
Little Dunkeld.
Highway Code being ignored
Sir, – Many cyclists appear to have a lack of knowledge about the Highway Code or are perhaps even unaware of its existence.
Some clearly believe that it does not apply to cyclists.
The Highway Code states that cycling on the pavement is an offence punishable with a fine of up to a maximum of £500.
Dangerous cycling attracts a £1,000 fine.
Crashing red lights, changing from road to pavement when it suits them, going the wrong way up one-way streets, excessive speeding on shared facilities, and cycling three and four abreast are all covered in the Highway Code.
Cyclists should have to submit to a written test as provisional drivers have to do.
Clark Cross.
138 Springfield Road,
Linlithgow.
The death of a true legend
Sir, – I agree with the sentiments of Gordon Kennedy (letters, September 28) as he reflects on the passing of Liz Dawn.
As her condition deteriorated Liz Dawn spoke frankly about the danger of cigarettes.
She sadly fell victim to the danger to health from smoking.
As a former smoker I remember being in hospital with a chest pain which was the subject of investigation.
When the consultant found out I smoked I recall him telling me to throw them on the fire.
I did so and that was now more than 30 years ago.
Liz Dawn is a sad testament to the results of smoking but she was not afraid to raise awareness of the dangers – she was a wonderful lady.
Thomas Brown.
3 Church Place,
Bankfoot.
No truly Scottish banks any more
Sir, – We no longer have a truly Scottish bank in Scotland.
The Bank of Scotland is just another title within the Lloyds Bank Group, the Clydesdale is owned by Australians, and the Royal Bank of Scotland is neither royal nor Scottish these days.
With regard to the latter, all business decisions are being made in London and branches are being closed all over Scotland with small businesses losing their relationship managers and forced to communicate with a call centre based in Birmingham.
The banks have become something of an embarrassment to Scotland.
Maybe it's time they were required to drop 'Scotland' from their titles so as not to mislead the public as to their business focus and ownerships?
They also currently retain the right to plaster their brand names all over the banknotes that they continue to be allowed to issue.
Surely the Trades Description Act should be invoked.
Possibly a new 'cause celebre' for Holyrood to debate…
Derek Farmer.
Knightsward Farm,
Anstruther.
Concern over financial control
Sir, – Finance directors across Scotland will smile at Scotland's Finance Secretary Derek MacKay's reaction to the public spending watchdog's latest analysis.
He welcomes the auditor general's report, saying he believes it shows that the Scottish Government has successfully exercised 'control over our public finances'.
Those responsible for finance in organisations across the public, private and voluntary sectors in Scotland would wish they could get away with being quite so casually dismissive about the revelation in the report that £31m has to be repaid to the EU because of 'irregularities'.
Meanwhile, it is stated that a further £16m of EU grants was given out that should not have been.
It seems from Mr MacKay's lofty perspective the attitude is that it is only money.
Keith Howell.
White Moss,
West Linton.
Manipulation of statistics
Sir, – It is bad enough that we receive a barrage of reports on problems with our health and education systems, problems that the SNP Scottish Government seems incapable of addressing let alone solving.
What is, if anything, worse, is the way in which the SNP endeavours to cover up its inadequacies in these areas.
We have already heard, in July 2017, that senior civil servants insisted on 'revising' a critical report into the running of the Scottish NHS prior to its publication.
The most critical sections were left out of the final report.
It is now reported that the UK Statistics Authority has accused the statistics arm of NHS Scotland of 'catering more for the needs of policy officials' than of patients.
Waiting time statistics were apparently massaged to give the impression that people with acute chronic pain were waiting to receive treatment for a shorter time than is in fact the case.
The nationalists are quick enough to shout 'Westminster corruption'.
However, it seems they get awfully deaf when it is shown that their own government is not above manipulating statistics and other factual information.
Jill Stephenson.
Glenlockhart Valley,
Edinburgh.