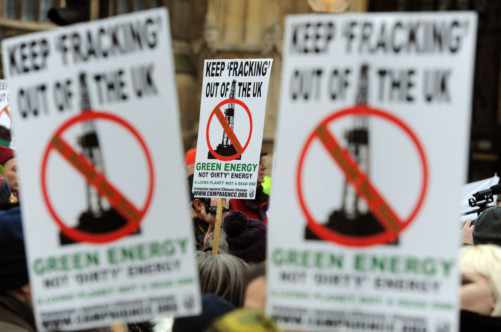 Sir, – It is a bit late now for all the outrage against fracking.
Industry leaders – especially the North Sea operators and those involved in the supply chain – but also politicians, business owners, large sections of the media and quangos who for years have seen the benefits of fracking but were either too cowed by SNP patronage, funding and browbeating, or unable to find a compelling message and medium, have now suddenly found their voice.
For Nicola Sturgeon to say that public opinion has to be recognised is outrageous.
Public opinion has not been informed by good, objective information.
Meanwhile, the information that is available – the Scottish Government's own scientists' report for example – has not exactly been promoted by the SNP.
I can't recall when I last encountered an objective, easily understandable, report on the pros and cons of fracking on TV, radio or in a newspaper.
However, the big driver for Nicola Sturgeon's virtue signalling is not what is best for the Scottish people and economy.
Rather, it is her desperation to retain the votes of six Green MSPs who between them at the last Holyrood elections won 13,172 first preference votes.
Independence, you see, transcends everything – from Brexit to oil and the economy.
And at the end of the day with no Green support for the SNP Government there can be no independence.
Allan Sutherland.
1 Willow Row,
Stonehaven.
Consultation on ban is a sham
Sir, – The 99% support for banning fracking in the consultation by the Scottish Government, which has just led to an indefinite moratorium on the process, tells you everything you need to know about the dysfunctional nature of Scottish politics.
If indeed Scottish Government ministers believed that this ban was necessary for sound scientific reasons, they would have just gone ahead and done it.
There is, after all, no established on-shore fracking industry in Scotland whose views and interests need to be taken in to account.
That they resort to a consultation tells you that this decision is ultimately politically rather than scientifically driven.
That their press operation then leads on the 99% support for banning fracking tells you that they know they can't sell the ban on either economic or even environmental grounds.
Of course, the whole point of the ban is to keep the Scottish Green Party onside in Holyrood.
How did they get such an implausibly one-sided result?
Very simple, the way they gathered responses: 43% were from two online petitions, Friends of the Earth Scotland provided 34%, Scotland Against Fracking 7%, Greenpeace 4% and so on.
Lastly, it tells us that the SNP is not serious about independence, because if they were they would make strengthening the Scottish economy their highest priority.
Otto Inglis.
6 Inveralmond Grove,
Edinburgh.
Crucial role of EU partners
Sir, – Addressing the Tory Party conference, Brexit secretary David Davis described our imminent exit from the EU as a 'one-off, time-limited, extraordinary opportunity'.
Surely he cannot be serious.
The daunting backdrop of this year's conference was that our economy is already being damaged because of uncertainties arising from our departure from the EU.
The slowdown is affecting households as well as companies.
Figures this week from the Office for National Statistics showed that real disposable incomes have now fallen for four quarters in succession.
This is the 'austerity' that impacts on voters: not levels of public spending or share of national income, but measurable living standards.
Brexiteers see nothing amiss with the economy or in the divorce process but they are in denial.
The fact is that trade with partners who are big and close matters more than with those who are small and distant.
Our EU trading partners are crucial to our economic success but there's no sign our forlorn bunch of negotiators has taken this on board.
Rev Dr John Cameron.
10 Howard Place,
St Andrews.
Irony has never been so apt
Sir, – I was doing my banking in the Cowdenbeath RBS branch on Monday, October 2,which was the day that they closed their doors for the final time (full marks to all the staff for maintaining such a cheery disposition).
Later that day my partner and I went to the cinema, where, among the many adverts, was one for the RBS.
During the advert the narrator intoned that, 'we're not just the royal bank of Scotland, we're the royal bank for Scotland'.
For the staff and loyal customers of Cowdenbeath (and indeed all the other areas cut adrift) I'm sure the word 'irony' has never been so apt.
Eric Travers.
38 Gellatly Road,
Dunfermline.
Pressure on police chief
Sir, – Regarding complaints made against Police Scotland Chief Constable Phil Gormley, one could be a mistake, two could be a coincidence but four (and counting)?
It is becoming an epidemic.
MSP John Finnie called it correctly the other night when interviewed.
Had he been a sergeant in Orkney he would have been suspended by now.
Do the powers that be have the bottle?
D McCarroll.
44 McKenzie Crescent,
Lochgelly.
Similarities plain to see
Sir, – Referring to Mr A Orr's letter of October 3, apart from learning of his continuing extreme dislike of the Conservative and Unionist Party, and his lack of 'big-picture' vision in matters of UK economics, foreign policy and principles of governance, we learn nothing of the background to the Catalan situation that gives rise to the present independence movement.
In a nutshell, the creation of Catalonia dates back to the 12th century.
In 1659, it was saved by Spanish forces from control and repression by the French military during the Franco- Spanish war of the period.
During the latter part of the 19th century, when it became the principal centre for Spanish industrialisation, the economy of the Catalan province increased exponentially making residents wealthy.
This kick-started the demands for independence, irrespective of the fact that considerable autonomy was already granted to the region.
Following the Spanish Civil War, there was considerable repression of the independence movement by the Franco regime.
This was ameliorated by the 'return to democracy' initiated by Spain in 1975, in which Catalonia regained much of the autonomy that had previously been removed.
Since then, the region has once again become a major industrial centre and tourist destination.
Once again it is creating considerable economic wealth for its residents.
Once again this has led to the raising of the call for sovereign independence.
There are more than a few similarities to the situation leading up to the Scottish independence referendum in 2014.
For example, we were told that we would all become richer than our wildest dreams from Scotland's oil and other SNP Government innovations.
It is worth noting we have since seen surprisingly few of these.
Meanwhile there has, of course, been no factual information on the hugely complex and expensive cost of separation and transition.
Nor has there been any detail of all the future potential downsides of confusing autonomy with sovereign state independence.
It is hardly surprising that the EU was not supportive of then First Minister Alex Salmond's blandishments and promises and it equally will not be supportive of the Catalan regional government.
The reasons are clear for any logical person to see.
The fragmentation of established developed economies purely for the sake of ego-satisfaction of minorities is in no-one's best interests.
Derek Farmer.
Knightsward Farm,
Anstruther.