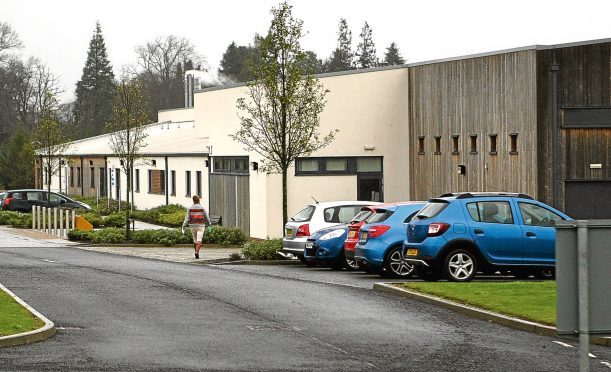 Sir, – I write with reference to your article about NHS Tayside confirming the ending of endoscopy procedures at Stracathro Hospital (October 26).
Given the fact that most, if not all, of NHS Tayside's information leaflets ask patients to check which hospital they are being asked to attend, I am at a loss to understand how NHS Tayside can state "that only 10% of patients chose to go to Stracathro Hospital".
Given the intention of NHS Tayside to continue to provide a urology endoscopy service at Stracathro Hospital two days a week, it would be in the public interest to know what percentage of patients elected to attend for this clinical investigation procedure at the Angus hospital.
Will patients referred and/or waiting to attend for gastroenterology endoscopy investigations be made aware that as a direct consequence of NHS Tayside's decision to limit the provision of such procedures to Ninewells Hospital and Perth Royal Infirmary, that waiting times for this service will now increase?
Promises made in the not too distant past to ensure health services were delivered as close to the patient as possible now have a hollow ring. This is disappointing.
One cannot but wonder if we are seeing the start of a postcode lottery in respect of local healthcare provision.
Ronald Macdonald.
28 Church Street,
Carnoustie.
A solution to bed-blocking?
Sir, – The trials and tribulations of NHS Scotland have been very much in the news recently but there has been one problem which has been around for some time now and that is the problem of bed-blocking.
This, of course, is where patients – mostly elderly ones – are well and able to leave hospital but have nowhere to go, thus making it more difficult to bring in new patients for their operations and, therefore, increasing the waiting times and missing targets.
One bone of contention in our area is the closure of the Mulberry Unit at Stracathro and the transferring of the patients to Dundee and Perth.
Why cannot the NHS kill two birds with one stone by keeping the Mulberry open as a convalescent unit and place in there those people who are the cause of the bed-blocking?
This would effectively go some way to solving the bed-blocking problem, cut down the waiting times and also allow more time to find places to go to for those patients who are causing the problems.
It would be interesting to find out what the powers-that-be think of what I think is a really simple solution to an ongoing problem but, who knows, it is maybe just be too simple.
John Page.
8 Panter Crescent,
Montrose.
Perth roads are no better
Sir, – On July 29 you kindly published my letter about the woeful state of Perth roads.
Three months later, not much has been done apart from Charlotte Street.
Perhaps the roads convener or someone else from within the Tory administration could venture out of Fawlty Towers at the bottom of the High Street to take a look, as the current situation is totally unacceptable.
I am beginning to come to the conclusion that the Tories are the SNP in disguise, so Mr Campbell, please do something about it.
DS Stewart.
8L Tulloch Road,
Perth.
Little support for Catalonia
Sir, – Alex Orr writes that Scotland seems to stand alone in respecting the independence decision taken by Catalonia. Can I correct him that it is not Scotland but the SNP who are supporting Catalonia?
Having stated Scotland stands alone, he then appears to remember that Finland and Slovenia also support Catalonia.
These are two countries out of around 50 in Western Europe. What pathetic point is he trying and failing to make?
Mev Braid.
Kinkell Avenue,
Glenrothes.
Benefits savings can be found
Sir, – During a talk in Aberdeen, SNP social security minister Jeanne Freeman said 28% of recipients of Disability Living Allowance (DLA) were found ineligible for Personal Independence Payment on a first assessment, and 65% of these decisions were reversed on appeal.
This means that, after what I assume was a thorough review, the number of recipients went down by 10%.
DLA accounts for £1.4 billion, half the £2.8bn spend devolved to the new Scottish benefits agency.
A 10% saving would make £140 million available for carers, education, NHS or, indeed, four years' supply of baby boxes.
Scotland's DLA payments are actually 25% higher per capita than the rest of the UK because we get 10.7% of the UK DLA budget with 8.5% of the population.
I have no idea why we have more disabled people in Scotland but if Ms Freeman could get the Scottish spend down to UK levels, that would knock a total of £400m off the bill, which coincidentally is the amount required to set up the organisation and hire 1,500 new staff in the first place.
Allan Sutherland.
1 Willow Row,
Stonehaven.
Coronation Street a turn off
Sir, – As an avid Coronation Street fan since the mid 1970s, I have seen it rapidly go downhill over the years in terms of quality of acting and storylines.
Friday night's episode where two characters were murdered, shown before the watershed, was totally inappropriate and highly offensive and completely out of context with the original idea of the soap opera.
It used to be about life in a working-class street in Manchester with drama and northern humour thrown in for good measure.
Friday's episode was more like a horror film and many of my friends felt the same.
While society and culture have changed since 1961 and it is important for soap operas to reflect that, the original working-class humour has gone.
I will not be watching it again and instead I will be watching the classic Coronation Street on ITV3, currently in 1986, where the humour and original ideas are still very much alive.
Gordon Kennedy.
117 Simpson Square,
Perth.