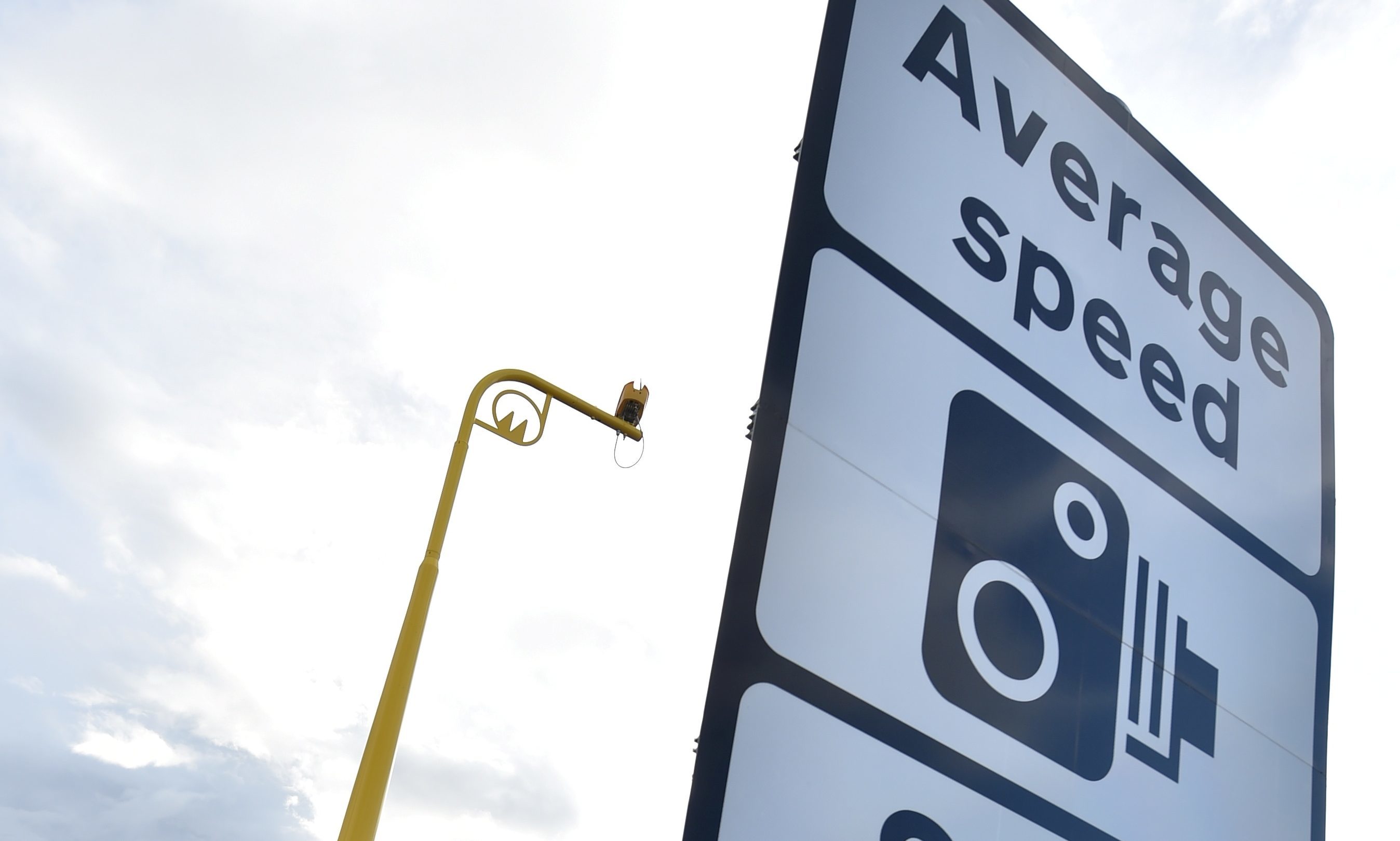 Sir, – I read with interest your cover story in The Courier (January 16) stating that a freedom of information request revealed that in the past year over 60,000 speeding fines, at £100 a time, had been issued to motorists in the Tayside area alone.
There is no doubt that those speeding excessively, in some cases more than double the speed limit, deserve all they get for their complete and utter disregard for the safety of others. However, I would suggest that the raising of over £6 million shows a darker and more sinister side to the issuing of so many speeding fines.
Even the method of tracking motorists' speed speaks more about money than road safety.
I have noticed, time and again, that the Tayside Camera Partnership vans which go out with their back hatch window lowered so the camera can be trained on on-coming vehicles, aren't always clearly positioned; in fact, I would suggest that, despite the reflective signs on the back of these vans, they are invariably and deliberately camouflaged under foliage and behind road signs and trees.
Surely if these vans are genuinely parked in accident black spots, intent on slowing the traffic, they would be highly visible with their blue lights on?
The truth of the matter is that, more often than not, these vans are not parked where there are genuine problems but in 40 and 50mph zones where there's money to be made; seldom are they seen outside schools, hospitals and old folk's homes.
It must be obvious to even the most stubborn traffic policy-maker that if such a number of people are voting with their accelerator foot, then – by and large – the speed limits are insufficiently low and need raising.
However, the fact that the authorities would be quick to scorn such an idea only reinforces my suspicion that the majority of these 60,000 tickets were issued with the intention to make money rather than to promote road safety.
This being the case, it's to the utter shame of all those involved that it's the motorist – already stung for MoT, car tax, and fuel costs – who is forever bled dry.
Jamie Buchan.
Grove Road,
Dundee.
Thanks – and total disbelief
Sir, – I wanted to write to express my eternal thanks to the amazing staff at Ninewells ICU, as well as Police Scotland and the Fire Service crews from Kingussie and Pitlochry, who helped my wife following a recent accident on the A9 – and continue to do so.
However, my thanks and joy turned to total disbelief when I went to drive home to Edinburgh, only to discover both my nearside tyres deliberately slashed on my van, which was parked legally on hospital premises on Ninewells Avenue.
Didn't you stop to think why I was parked there, when you have never seen me there before?
But, more worryingly, what are you doing carrying a one-inch-wide blade when you obviously have anger and rage issues?
Bryce Crawford.
10 Barntongate Ave,
Edinburgh.
Sneeze but don't spread disease
Sir, – I wonder how many letters you will receive in response to your editorial (January 16) drawing our attention to a medical report inviting us all to sneeze freely uncovered, wherever we are.
We are all trying to avoid the troubling forecast of flu, and will be reluctant to go into public places where everyone is splashing their sneeze germs and letting them travel as far as they can. I still hope it is worth holding up a handkerchief to try to cut down the spread of the bugs from an unexpected sneeze, without actually blowing the back out of our throats.
Dr Norma H. Smith.
7 Adelaide Tce,
Dundee.
Scotland's broadcaster?
Sir, – In June last year a Scottish newspaper ran an article with the headline "Scottish Tories expected to vote as a bloc to protect Scotland's interests".
Now we have seen truth of that.
Rather than sticking up for Scotland, those same Tories did Theresa May's bidding, refusing to vote with all other Scottish MPs to back a Labour amendment which would have meant powers repatriated from Brussels after Brexit would have come to Scotland.
The Labour amendment would have removed the restrictions on the devolved legislatures from altering retained EU law in areas in which the devolution settlement say they have competence.
This amendment would also have established a procedure to reach agreement on UK-wide frameworks on those policy areas which currently are held at the EU but devolved within the UK.
The Labour amendment was defeated by a majority of 24. Had Scotland's 13 Tories really wanted to protect Scotland's interests they would have supported the amendment that was backed by every other Scottish MP across party lines. So much for standing up for Scotland.
Astonishingly (or maybe not), the BBC's Scottish politics section did not even mention this, instead preferring a report on scallops and a half-hearted attempt at an "NHS bad" story.
How all the Scottish MPs had simply been sidelined, leaving our democracy in the hands of George Foulkes, Michelle Mone and some bishops in the Lords, did not warrant a line.
The next morning BBC Scotland reported on snow.
Are we ever going to have a public broadcaster in Scotland worthy of the name?
Walter Hamilton.
Flat 3 City Park,
City Road,
St Andrews.
I didn't vote to be poorer
Sir, – Some parts of the union must be cleverer than others.
With the Scottish Government's Brexit analysis, we have finally got a breakdown of how much leaving the EU is going to cost us.
I didn't vote to become poorer. But that is what will happen, no matter if we strike a deal or not.
The much-touted no-deal Brexit the Tories threaten us with is going to cost each of us £2,300 every year once we leave.
I don't remember seeing that on a billboard, do you?
Where are the figures (good or bad) from Westminster? Why is the media not holding the Government to account?
Scotland has voted twice to remain in the EU – tacitly in 2014 and implicitly in 2016.
Enforcing Brexit –hard or soft – on Scotland, as well as overruling our vote, regardless of the damage it will do tells me this "union" is done for.
Caroline Duguid.
43 Arduthie Road, Stonehaven.
Workers will be the losers
Sir, – We should not be surprised that greed and incompetence has featured in the story of the collapse of the private company Carillion.
As a result it has endangered thousands of workers directly and indirectly through the sub-contractors, many of whom would have lost out in the tendering process, in favour of the fat cats of Carillion.
It is a familiar story. When Jeremy Corbyn quite rightly criticizes the Westminster Government, I am well positioned to remind him that a Scottish Labour-led Government and MSP Sarah Boyack awarded the trunk roads management contract to Bear Scotland, putting Tayside workers in jeopardy.
Bear Scotland had neither locations or equipment, or indeed the expertise, and had to enlist Tayside Contracts as sub-contractors. While Bear Scotland had obviously undercut local authorities in the tendering process, their figures did not add up and a rescue plan had to be put in place some time later.
The Carillion blame game will be well documented and politicians and incompetent contractors will be in the mix but the losers, as sure as night follows day, will be the punters on the shop floor.
John Letford.
1 Rosebank Tce,
Dundee.