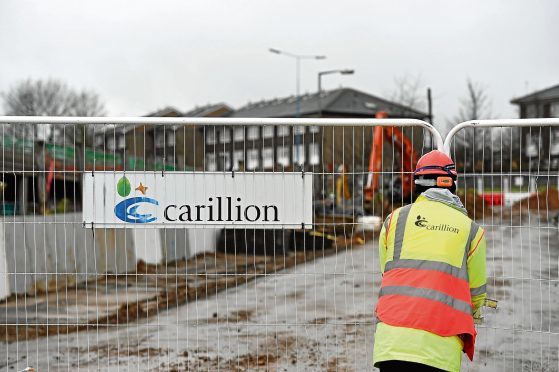 Sir, – Derek Farmer is right to identify size as a factor in the collapse of facilities management and construction company Carillion, as well as the Royal Bank of Scotland et al, but there's a further factor to these failures: lack of competition. This situation is aided and abetted by governments of every colour.
The best explanation is that governments find it more convenient to deal with a small number of big firms than a mass of small ones.
And government ministers probably prefer being seen with the heads of multinational corporations rather than small business bosses.
The result is a reduction in competition, sometimes to the point where the chosen behemoths start to believe in their own invulnerability.
Pride before a fall.
Also, competition begets improvement.
And if one competitor among many fails and dies, it's relatively easy to deal with the pieces left behind, and for another business to step into the gap left by a failed company.
The lack of competitors is why nationalisation rarely works well.
The problem isn't public ownership, as any businesses can get it right or get it wrong.
The problem is that fair competition is impossible once the state is one of the players.
Dave Dempsey, 7 Carlingnose Park, North Queensferry.
We must save Cowdenbeath
Sir, – In regards to Bob Taylor's letter to The Courier about Cowdenbeath, "Town in urgent need of revival" (January 2), I completely agree with all he says and more.
I have been trying every which way I can to change/alter or force the council to give information regarding the condition of our High Street.
Our nickname – the "Chicago of Fife" – was given to us approximately 120 years ago.
It was intended for townsfolk to have civic pride in their town, especially when Town House was built, and all the wide pavements made it feel more like a the 'city'.
I have bombarded councils, councillors and the media about the special need to protect our Town House, as it is also a listed building.
I too feel like Mr Taylor. It is as if the council and authorities are forgetting about Cowdenbeath.
Painting murals and shop shutters is a waste of time and money. It just makes it look as if they care and are making an effort.
The most obvious and, actually, cheapest things to achieve are not being done. My years of making suggestions to council, and through the media, have resulted in nothing.
You feel as though they are going to let Cowdenbeath die. Towns around us seem to be boosted – why ignore Cowdenbeath? It deserves priority attention.
There is no excuse for promises of work that aren't delivered, and yet another paint job.
Our priority should be to restore Cowdenbeath. No false promises any more.
Maureen Kennedy, 14 Thistle Street, Cowdenbeath.
Disgust at Sheku Bayoh case
Sir, – I and others, I am sure, must be disgusted at the way the Sheku Bayoh shenanigans have been handled by the police, Crown Office and politicians.
The only way to describe it is an act of evil, carried out by people right across the board who can only be described as a disgrace to the human race – and that is being kind to them.
When you look at the squabbling between the politicians regarding the NHS, police bosses, Brexit etc, it comes as no shock.
It is all a shambles and the public are paying for it in many ways. Talk about elections, we ought to get rid of the lot of them and start over again.
Roy R M McIntosh, 50 Victoria Road, Falkirk.
When winter really was hard
Sir, – It is claimed that this may be the worst winter in eight years.
It certainly is a repeat of what I term an old-fashioned winter and at my age of 71 I can recall many that lived up to expectation.
Now, in this current bad spell, Humza Yousaf, Minister for Transport, apologises as motorists are caught out by snow, but we all see the weather forecasts.
I look back on the 19 years I cycled the A9 from Bankfoot to Luncarty to my place of work, a distance of almost five miles.
On a bicycle I was exposed to everything nature flung at me, leaving home at 5.20am for a 6am start.
I endured icy roads, cycling over slush, spray from passing traffic, numb hands, and now and then the bike and I parted company as we became victims of the ice.
When I reached my workplace and pulled my balaclava off, ice came with it.
I endured this for almost 20 years, and others throughout the country faced the same thing.
You had to do it. No work, no pay.
Yes indeed, winter has its miseries, although the most recent ones have been lenient.
But, it seems, unlike other countries with cold winters, we can't cope in the same way any more.
Thomas Brown, 3 Church Place, Bankfoot.
Scotland's NHS in better health
Sir, – I was surprised to read the article by Jenny Hjul, "SNP has us in poor health" (January 17).
She must be aware that the Scottish Government is doing a better job of running the NHS here with the same resources than Westminster has managed to do in England.
Yes, there are problems, but things are much worse south of the border and will get even worse with a Tory-imposed Brexit.
Andrew Collins, Ladyburn House, Skinners Steps, Cupar.
UK trade is not to be sneezed at
Sir, – One of the SNP's main arguments in favour of the EU is that, with 500 million consumers, it is "the world's biggest trading bloc".
Scotland's £13 billion exports to the EU equate to £26 per person. But our £50bn exports to the 60m consumers in the UK is worth £833 per person.
The usual response to the SNP argument is that our exports to the UK are four times our exports to the EU but, in fact, based on exports per person, the UK market is 32 times as lucrative as the EU.
To have the same effect, Scotland's exports to the EU would have to be around a fantastic £400bn.
Allan Sutherland, 1 Willow Row, Stonehaven.
A small tax to ease the burden
Sir, – Certain economic commentators stress improving productivity as the vital element in securing growth and prosperity for us all, and suggest that the UK economy lags behind that of other leading nations because the average UK worker is not up to the task.
At least these much-maligned people do produce goods for general use, unlike those in the city of London who make fortunes for already-wealthy investment groups by manipulating movement of stocks and shares in what can only be described as the paper or digital economy.
To understand how much wealth is involved in this non-productive activity, it is necessary to look at a recent report pointing out the benefits of imposing a financial transaction tax of a mere 0.05% on all stock exchange dealings.
It was estimated that this financial transaction tax could raise a staggering £250 billion a year globally, and some £20 billion in the UK itself.
By way of comparison it took National Lottery players 20 years to contribute £39bn to good causes.
Theresa May has boasted about being fair to us all, and an additional £20bn a year from the non-productive digital manipulators would go a long way to solving our serious social problems without hurting those whose accumulated wealth to date would see them comfortably through the next 100 years.
Allan A. MacDougall, 37 Forth Park, Bridge of Allan.