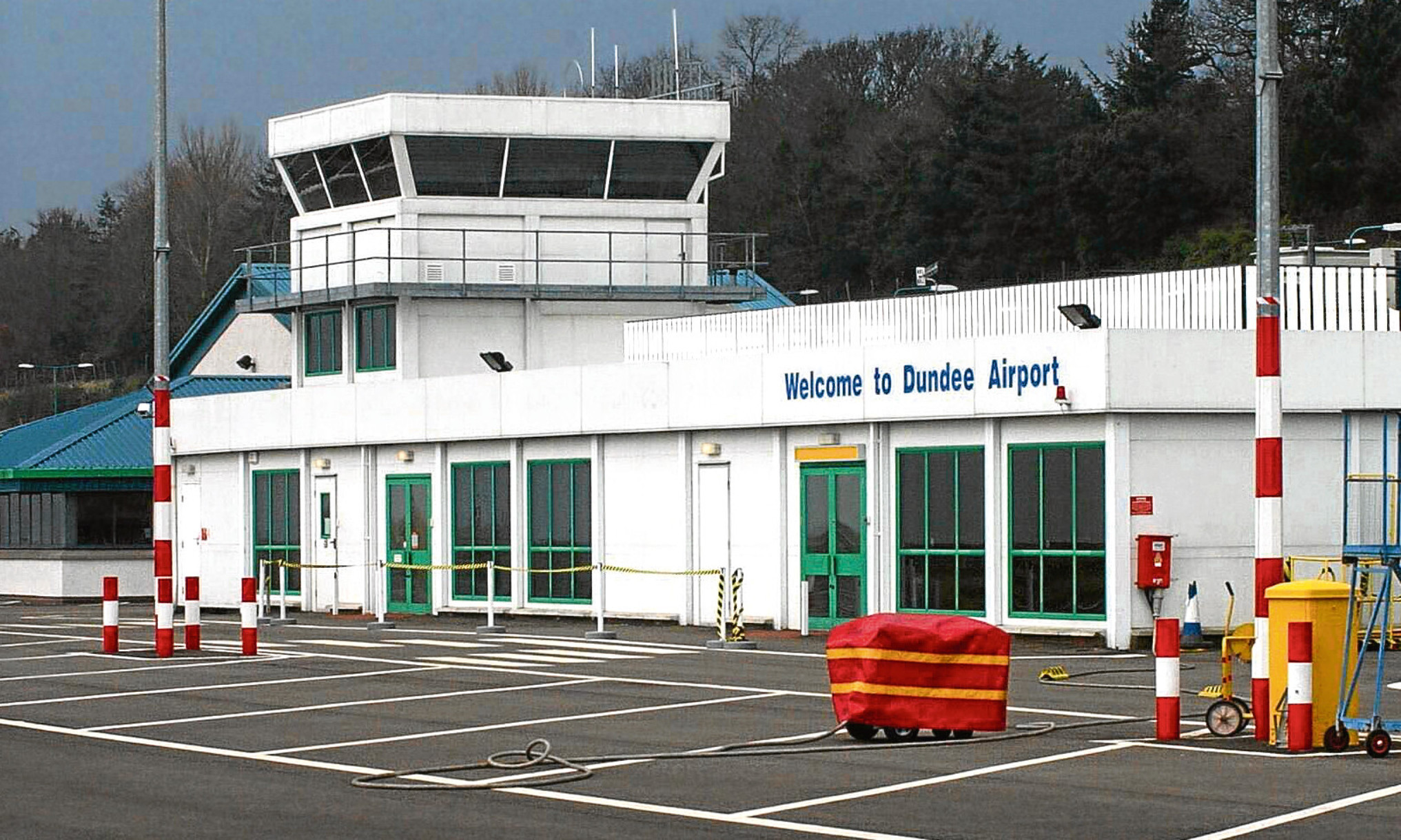 Sir, – In response to the letter from McMcArthur of St Andrews, "Dundee Airport could be based in Fife" (January 24), there is a common belief that simply lengthening the runway would solve all the issues at Dundee Airport.
In reality, the runway imposes three-dimensional burdens on the land and airspace around it that stretch for miles in all directions, and get dramatically bigger as the runway gets bigger. If you can meet those criteria, the bigger aircraft then get a lot heavier, so your runway has to get thicker, and the large aircraft need higher fire and rescue categories which means more and larger vehicles, more water and foam, and more staff on shifts.
The bigger runway and aircraft then mean bigger terminal buildings, more terminal staff, more security, bigger car parks more commercial rates etc.
Airports are expensive to create and operate, and it is very difficult to get income to offset these costs. Nearly all the airlines (and most notoriously the low-cost airlines – EasyJet and Ryanair) that you hope would pay the additional costs of a bigger airport are the most uncompromising. In fact they will want to use any airport free, almost!
Thus a regional airport operator that doesn't want to lose a fortune needs to have an airport that is just big enough for what it needs to do in relation to the daily and weekly market. The CAA publishes five-yearly surveys of the points of origin and destination within the UK of all travellers on scheduled services.
Runway length is not a restriction that outweighs the market accessibility benefits of the Riverside location though – London City Airport handles around 3.3 million passengers annually, yet its runway is smaller and far more technically restricted in 3D terms than Dundee, and its overall airport site is smaller.
What Dundee airport sells is time. A comparable flight in Edinburgh would include an additional hour just to clear security.
Obviously for some its worth the trouble if you are saving £100 on the cost of the flight.
Personally, my time is more important.
Ryan McGuigan.
The Lodge,
Taypark House,
Perth Road,
Dundee.
V&A building is drab and ugly
Sir, – May I say I am no Prince Charles when it comes to architecture but am I the only person to think the new V&A building is absolutely horrendous?
It is a drab, ugly insult to the city of Dundee and only spoils a good view.
Whoever is responsible for this and the money spent on it should hang their heads in shame.
No matter what future plans are being thought up for the waterfront it doesn't matter now, because the once lovely waterfront is now completely ruined by this abhorrent building.
Donald Wilson.
1 Ladeside,
Kinross.
Whither my Dundee?
Sir, – I agree with Jim Barlow's letter ("V&A will not cure city's ills", January 23).
As an 85-year-old, born and bred Dundonian, it has been my misfortune to stand by, powerless, as so many of the more attractive architectural features and areas of the "toon" were destroyed simply because it was cheaper, not to say expedient, to demolish rather than preserve.
Anyone who can remember the original Overgate and the Wellgate will recall, especially on a Saturday, how both thronged with shoppers.
Surely, given the example of Edinburgh's Royal Mile, we could have had something more pleasant and attractive than shopping malls without character and too many vacant premises?
However, Dundee has been, for some considerable time now, subjected to a series of planning decisions, resulting, in my opinion, in the undoubted downgrading of the city, for which the planning department must take full responsibility.
Regarding Mr Barlow's comments on the V&A and the £80 million outlay, his suggestions as to how that sum could have been used to the benefit of society, particularly in need, cannot be denied.
Sadly, it would appear that due to profligate mismanagement, those funds are now well beyond our reach.
I am also in total agreement with Mr Barlow's views on the claims the V&A is to "grow the community". The old adage – "Pie in the Sky" comes rather too readily to mind!
As for the oft-discussed despoiling of Dundee's waterfront, may I say that when it comes to desecration, the planting of that hulk right by Discovery and the Point comes top of the list.
Ian Kennedy.
1 Gray Den,
Liff,
Dundee.
A misplaced moral outrage
Sir, – Regarding the coverage on the Presidents Club dinner and the Prime Minister's reaction, it is interesting to compare it with another, somewhat under-reported event last week.
On Monday January 22, the Archbishop of Canterbury made a shocking confession in a Church of England press release, stating that his Church had covered up, ignored or denied child sex abuse by its clergy for the last 70 years.
It is a sad indictment of our times therefore that last week's dose of moral outrage and indignation has been reserved for adult males for one night at a black tie dinner in London rather than adult males in the pulpits of the established Church for the last seven decades.
One wonders what the Queen, who is head of the Church and Defender of the Protestant Faith, thinks about it all?
The Prime Minister, herself a practising Anglican and vicar's daughter, has also, at the time of writing, been silent on the matter.
Time for Disestablishment?
Alistair McBay.
National Secular Society,
5 Atholl Crescent,
Edinburgh.
We need patriots to lead
Sir, – The head of the British Army says we need to strengthen and modernise our army because of the threat by Mr Putin's modernisation of the Russian armed forces.
If our country had been run by patriots we would not find ourselves in such a position.
Instead our country is run by bookkeepers whose only concern is to keep the rich Establishment in power, and to bleed the rest of us for their benefit.
It seems not one politician opposes the river of money that flows out of the UK every day to Europe and the Third World.
As for Russia invading Europe – that balderdash – and to defend our borders we need to look south, not east. When someone breaks in to your house you don't reward them with a room to stay in and pocket money. You remove them. So why all the feet-dragging by our politicians?
John Phimister.
63 St Clair St,
Kirkcaldy.
RBS makes no business sense
Sir, – Today, unfortunately, I required an answer to a question addressed to Royal Bank of Scotland.
If they had not closed our local branch I could have visited the office, obtained an answer and returned home in less time than it took to get the answer by telephone.
The RBS automated answer system apologised profusely and often, assured me that my call was important and offered an explanation that the system was experiencing a high demand of calls.
It was in the same state on two previous phone calls.
I would describe the service as rubbish. Their musical interludes were equally rubbish.
The Government is by far the largest shareholder of the bank.
Why then are they pleading with employees of the bank to salvage their customer relationships?
Instead, why are they not instructing the bank to maintain the branches slated for closure in areas where they are a vital part of the local economy?
A Bullions.
6 Glencairn Crescent,
Leven,
Fife.