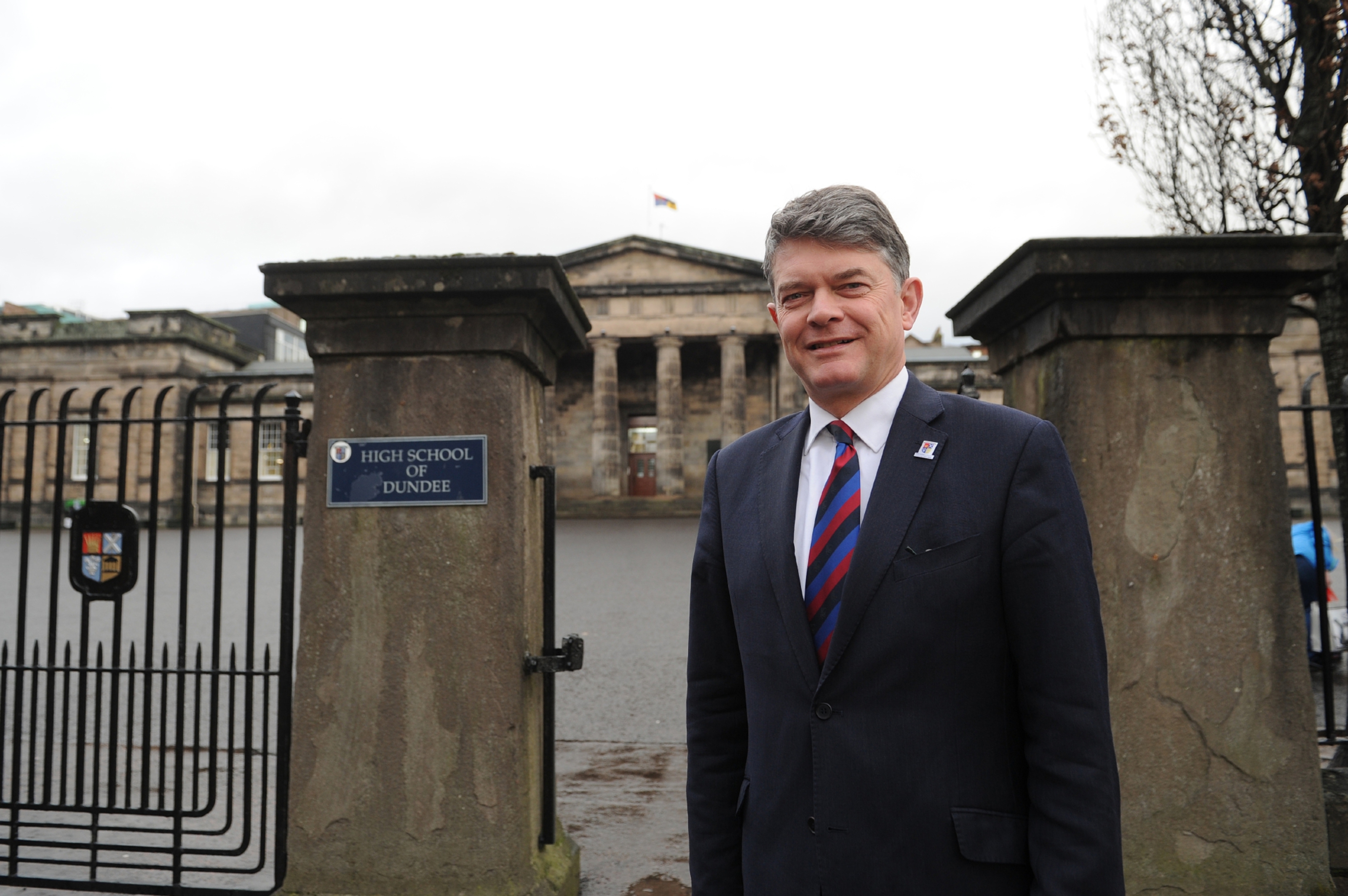 Sir, – I write in response to Steve Kerr ("No rates relief for schools," Letters, February 13) who is the latest person to fall for the complete myth that independent schools somehow benefit from a government 'subsidy'.
The very opposite is true.
The High School of Dundee receives no money from the state.
On the contrary, the very existence of our school alone saves the state £8 million per year by educating 1,000 children outwith the state.
Our tax-paying parents pay school fees out of their already-taxed income.
This pays for children in state schools, not their own.
Additionally, our parents, through the school, also pay 20% of business rates, a sizeable and additional contribution to state coffers.
Independent schools therefore provide a massive subsidy to the state, not the other way round.
The constant reworking of this myth is a bankrupt illusion which deflects from the real difficulties facing Scottish state education.
We need to be much more creative and joined up in our thinking, and form partnerships to benefit all Scotland's pupils.
One small first step would be to abolish rates for all state schools.
To give state schools taxpayers' money with one hand, then claim it back with the other wastes my taxes which could go into improving schools.
There are many other ideas out there – and independent schools are a part of the solution.
Dr John D Halliday.
Rector,
High School of Dundee,
Euclid Crescent,
Dundee.
Why not aspire to good schools?
Sir, – Steve Kerr, in his letter of February 13 about funding for independent schools, makes an interesting point about pupils in independent schools receiving a superior education.
Rather than trying to bring independent schools down to the level of state schools, should we not be trying to find out what it is about an independent school that is superior, and push the state schools to achieve that?
After all, no matter how much money or equipment is available, education comes down to the quality of the teaching, which should be reinforced by an ethos of hard work and discipline.
In addition, the parents of independent schools' pupils will be more likely to ensure their children toe the line and make sure their money is well spent, which is not always the case in the state sector.
George Dobbie.
51 Airlie Street,
Alyth.
Huge salaries for charity bosses
Sir, – Charity they say begins at home! Well, I think charity begins at the top and it is high time attention be paid to inspecting the outrageously high salaries that those in management positions enjoy.
It does not follow that you acquire the best people for the job because you offer such rich rewards.
In fact high wages may well be attracting the opposite kind of person.
A person genuinely interested in working within a charity would not seek such riches and would be much more dedicated.
Oxfam does not just provide lucrative salaries to their top people but also, I understand, gives them prestigious houses to live in. When I discovered the amount a chief executive of a charity I was contributing to received I immediately cancelled my direct debit!
Need I say more?
Robert Finlay.
6 Greenmount Drive,
Burntisland,
Fife.
The real truth behind Big Aid
Sir, – The myth underpinning Big Aid – that the trillions sent by the West to developing African nations has reduced poverty and increased growth – has been debunked in recent years by African economists like Dambisa Moyo (Dead Aid).
Contrasting African countries that rejected the aid route and others that became aid-junkies, they showed that the former prospered while the latter were trapped in a vicious circle of corruption, market distortion and endemic poverty.
Now another myth, that of simple volunteers doing good, has also been exposed. The original charities are now huge, manipulative NGOs worth over $1 trillion a year, with politically-correct, anti-capitalist, green-extremist agendas.
Too often on the ground it's the privileged scions of the bourgeoisie who swan around in 4x4s enjoying a kind of genteel "outdoor relief", and it's their gross sense of entitlement which underlies the sexual abuse of teenage "natives".
Rev Dr John Cameron.
10 Howard Place,
St Andrews.
Anger at Angus parking charges
Sir, – I was angered to read in The Courier of the Angus Council plan to re-introduce car parking charges ("Residents likely to be hit with 3% tax hike", February 13).
I strongly believe this is a backward step and will possibly result in more empty shops in our town's high streets.
My second point is if we have to lose jobs then maybe a reduction in the amount of councillors we have should be made part of that process.
Do we really need the current number to run our council? I think not.
RA Ferguson.
5 Ferguson Avenue,
Brechin.
£50 million Fife Council pay-offs
Sir, – Councillor Tim Brett is correct in highlighting that Fife Council has paid an average of £31,780 to the 1,555 staff made redundant over the last seven years ("Council spends £50m in just seven years on severance payments", The Courier, February 10).
What your report didn't mention was the huge variations between individuals. Some got nothing, while a few got sums more than 10 times the average.
There's nothing underhand here. There's a formula and the numbers are reported to councillors (but not to the public).
As the council's human resource service manager said, not all the money goes into the hand of the departee, but the bit that doesn't goes boosting their pension.
Many take the pension top-up rather than extra cash in hand, presumably because they've worked out which is the better deal.
The formula is based on a maximum payback period of three years, so the value of the package shouldn't exceed three times the cost of employment (salary, employer's NI etc).
However, there's a quirk whereby someone leaving alongside a colleague who qualifies for little or nothing can get part of that colleague's three years' worth.
Some parts of the pay-out formula are set in law but the rest is at the council's discretion.
While all parties believe that Fife Council should be a good employer, the Conservatives have twice proposed capping the largest pay-outs.
We've suggested an overall limit of £100,000 per departee but all the other parties, including Mr Brett's, voted for the status quo.
Most of the £50m went to folk on modest salaries with modest pension prospects.
No one suggests that that should change, but even a reduction from £50m to £49m would have released £1,000,000 for public services facing yet another round of cuts.
Cllr Dave Dempsey.
Leader, Fife Council Conservatives,
7 Carlingnose Park,
North Queensferry.
Monarchy has become a circus
Sir, – Buckingham Palace spin-doctors are turning this monarchy into a three-ringed circus.
We are constantly exposed to playboy princes and their partners. What is our so-called head of state doing hiding in her palaces most of the time? The system has become a farce. Time for change!
Alister Rankin.
93 Whyterose Tce,
Methil.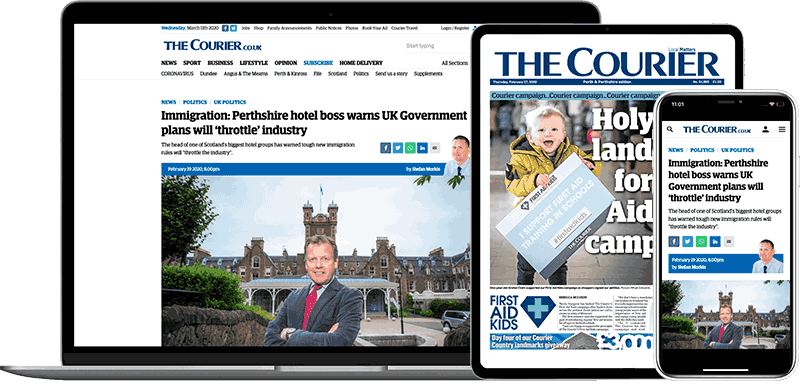 Help support quality local journalism … become a digital subscriber to The Courier
For as little as £5.99 a month you can access all of our content, including Premium articles.
Subscribe