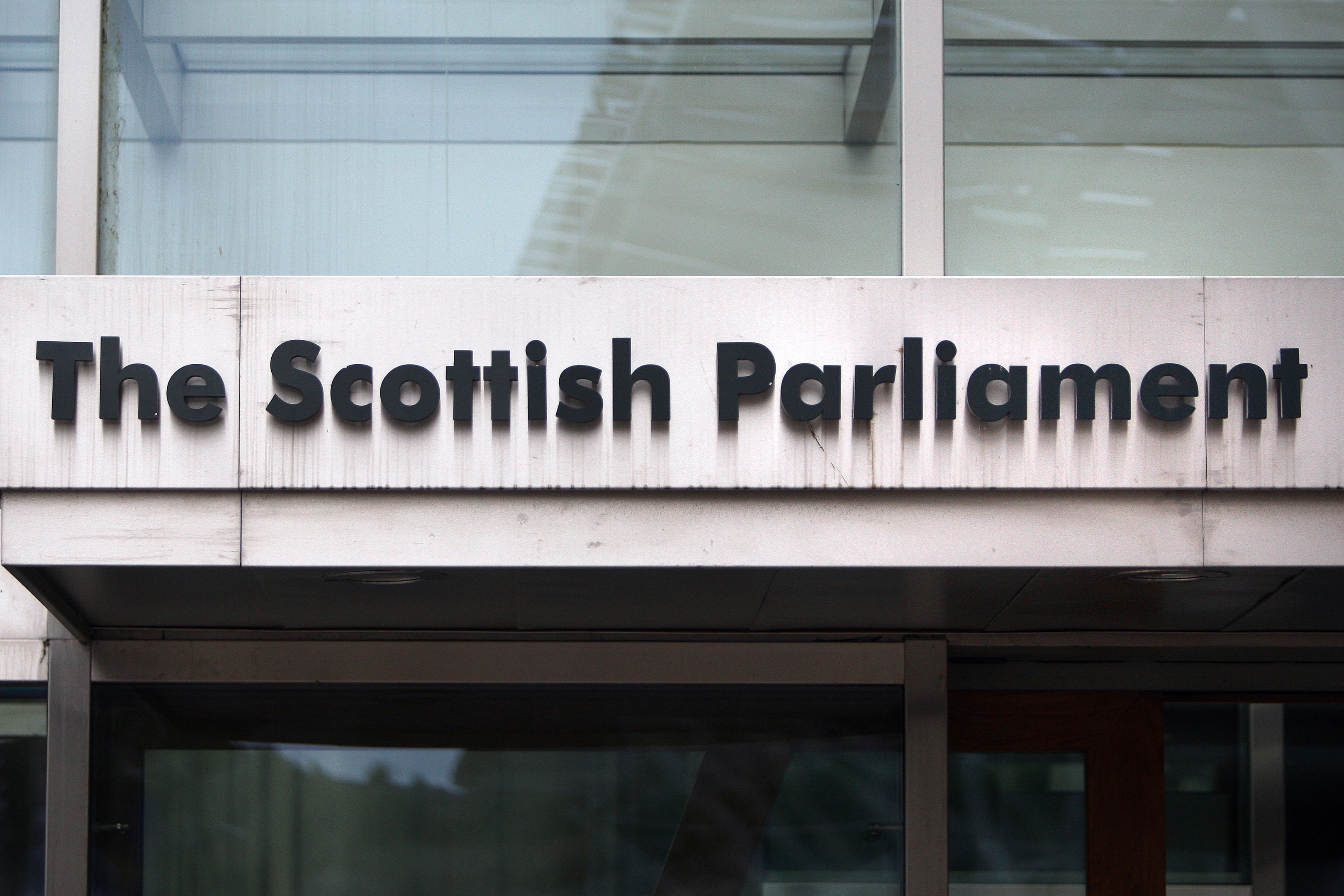 Sir, – No one can be in any doubt now that the Tories intend to use Brexit as an excuse to pull the teeth of the devolved parliaments.
They will attempt to turn them into talking shops able only to carry out the policies agreed by Westminster and in no way able to diverge from the policies handed down to them, even if these policies have a detrimental effect on the people of Scotland.
Nicola Sturgeon's meeting with Theresa May and the Labour delegation from Wales will come soon enough, then all in Scotland will know where we stand.
In case of a no settlement, Ms Sturgeon must ask for the power to be transferred to the Scottish Parliament to hold a second referendum on independence.
If Mrs May says 'now is not the time' then we should be prepared to collapse the Holyrood parliament and go to the country on this one.
Ms Sturgeon should make it clear what is at stake for Scotland.
She should point out that this will not be a vote to elect MSPs but a vote on our very existence as a sovereign parliament.
All SNP MPs should be recalled to their constituencies during the run-up to those Holyrood elections – their task would be to whip up the grassroots campaign, hence ensuring a large turnout.
Only such a vote and a large majority one way or the other will put this question to bed.
We are now in a fight for our very existence as a country.
It is time to decide this issue once and for all.
Walter Hamilton.
Flat 3 City Park,
City Road,
St Andrews.
'Freebies' are anything but
Sir, – I note from a Courier online poll that there is a majority of contributors supporting the free supply of sanitary products in Scotland.
This would be on top of all the other 'freebies' introduced of late.
The reality is that none of these things are 'free'.
Someone else has to pay for them, either though increased income tax or, if funded by local councils, increased council tax.
The prevailing attitude in Scotland these days seems to be that people are financially incapable of purchasing life's essentials, and yet many nevertheless seem to have enough cash to spend on booze and burgers.
Is it not time for the current generation, and indeed its politicians, to get real with the priorities of life ?
Derek Farmer.
Knightsward Farm,
Anstruther.
Sir Ken was a true legend
Sir, – I was saddened to learn of the death of Ken Dodd.
His life over the years has really made people laugh and brought a great deal of joy to many – his career lasting over 70 years was a sign of the legacy that he leaves as a consummate professional who remained true to his Northern roots, dying in the same home he was born in.
With his tickling stick, wild hair and protruding teeth he was very distinguished.
And who can forget the humour of his tax evasion trial where his barrister said 'some accountants are comedians but comedians are never accountants'. Rest in peace, Sir Ken, you will be missed.
Gordon Kennedy.
117 Simpson Square,
Perth.
Comedian was naturally funny
Sir, – There are said to be only three naturally funny groups of people in Britain: the Liverpudlians, the Glaswegians and London's Cockneys.
One of the best known of the first group, Ken Dodd, arguably the last great music hall entertainer, followed the reverse path from his younger Glasgow equivalent Billy Connolly, going from stand-up comedy into singing.
He had a remarkably fine light baritone voice and his song Tears topped the UK charts for five weeks in 1965 and remains one of the UK's all-time biggest-selling singles.
His tax evasion case was hilarious and as it was held in Liverpool, there wasn't the remotest chance of him being convicted.
I was pleased to see that the Establishment finally forgave him, awarding him a knighthood in the 2017 New Years Honours.
It was also delightful that he married his partner of 40 years two days before he died thus avoiding our brutal inheritance/death taxes.
RIP, Ken Dodd.
Rev Dr John Cameron.
10 Howard Place,
St Andrews.
Housing comes at a huge cost
Sir, – The Courier featured an article on Friday March 9 stating that the massive expansion plans for Blairgowrie are poised for approval.
Blairgowrie is quite big enough now.
The quality of life will be seriously downgraded if the infrastructure and amenities are not greatly improved before any expansion is even considered.
These improvements should be provided at the same time and as part of the same contract as the rest of the development.
This was the opinion of many residents during a local development plan public consultation.
Where are the results of this exercise?
How is it we are now on a second version of a local development plan with denser housing proposed on several more sites before seeing these results?
The fact is that public consultation is routinely ignored by Perth and Kinross Council, as has been demonstrated by the Hill Primary School being sold for £1 after proposals for a much-needed multi-purpose facility were rejected despite considerable expenditure.
The initial West Park bid was non-conforming because of the lack of an impact study.
Where is the study?
Scotland has a limited need for more housing.
Many existing properties are hard to sell already.
Brownfield sites are much under-used.
Where has the requirement come from?
The EU, Government, local councils?
We are not told.
Over-population in parts of England has caused gridlock to roads, transport, services and unaffordable house prices.
Scotland must not be allowed to fall into this trap.
Symptomatic of this depressing situation is the lack of accountability in the decision-making process.
Suppression of information is now so rife that discussion of proposals and public feedback must be made more transparent.
Perhaps all unelected civil servants, including at councils, financed by our taxes should be asked to reapply for their own jobs every few years, as happens in a number of countries overseas.
This might concentrate their minds.
It is totally depressing that quality of life is ignored in the quest for power grabs by our governing elites. What is worse is the lack of accountability. We need to halt this development now.
Sean Galbally.
Birkrigg,
West Altamount Lane,
Blairgowrie.
Stop bashing electric vehicles
Sir, – There appears, in your pages, to be some ongoing EV (electric vehicle) bashing by the fossil car lobby.
There is criticism of the subsidy received by those purchasing a new EV.
However, we know that fossil cars, in normal use, produce toxic pollution that contributes to the premature death of thousands of people each year.
Is that not a cost that people are paying?
There is also concern about their effect on the electricity grid.
It is worth noting EVs actually have potential to reinforce the grid, and allow more renewable energy to be used.
But the fossil car lobby appears to want us to continue burning fossil fuels there too.
There is the old chestnut: 'Scotland has a minuscule 0.13% of global emissions'. Well, if you add another seven zeros after the decimal point, you get the average person's contribution to global emissions.
But, 7.6 billion of us still add up, and we're all in this one world together.
Our emissions are still too high, and we should find ways of reducing them.
Here, transport is now our largest source of emissions.
Gordon Pay.
Eden Park,
Cupar.
Boycott would be appropriate
Sir, – After the recent terror, Britain must initiate a range of responses.
One should be to boycott the World Cup.
That would also save England's supporters from being attacked by hordes of Russian thugs.
William Loneskie.
Amulree,
9 Justice Park,
Oxton.