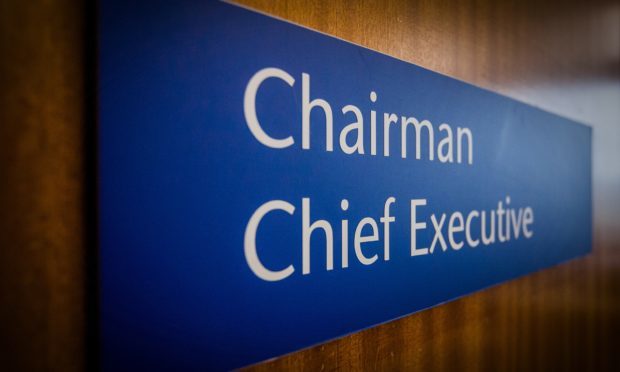 Sir, – Whilst the Tories would doubtless seek to place Tory supporters in charge of our NHS when they privatise it and make things worse, it is hard to be enthusiastic about the current management of NHS Tayside.
Recently we have seen yet again the NHS Tayside Board overspend and scandalously we have seen the scale of their overspend misrepresented ("Health chiefs told to curb bonuses", The Courier, Friday March 30).
Each year the senior management of NHS Tayside are proven to be utterly financially incompetent.
Now we find that they are actually worse even more than that, as they have been found to have understated the scale of their uselessness.
All this would be bad enough, but each year these highly paid incompetents somehow manage to justify awarding themselves a sizeable bonus, whilst the rest of the NHS local services continue to struggle to cope with the pressures placed on them by the deadly combination of evil Tory funding cuts and dreadful senior management incompetence.
It's hard to imagine any other public sector that would continue to reward people so useless so richly as with the senior management of NHS Tayside.
It really is time for change.
K Heath.
Cortachy,
Kirriemuir.
Disease? It's all about shooting
Sir, – I am writing in response to Graham Brown's report in The Courier (March 31) which highlights the danger of disease transmission between mountain hares and people.
Airlie Estates factor Malcolm Taylor rightly flags up the dangers of Loupin illness and Lyme disease to both sheep and humans from ticks in the environment.
He assigns blame for this danger to the status of mountain hares as vectors for tick-borne diseases and justifies their culling accordingly.
A vaccine to inoculate sheep against Louping illness has been available for many years. The cost of inoculation can be partly offset by the subsidy available for driven grouse moors which have a few grazing sheep present on them, thus adding to the estate's income. Grouse moors without sheep attract no subsidy.
However some of these estates also introduce pheasants in very large numbers to provide for shooting enthusiasts.
Pheasants are a very effective vector for Lyme's disease and research has credited them with being instrumental in both the maintenance and spread of the disease in the UK.
A study by Oxford University's Tick Research Group suggested that a reduction in the number of pheasants in the environment would wipe out the disease in the UK.
It is telling indeed, that sections of the shooting lobby carry out mass culls of mountain hares for reputedly infecting red grouse and, very occasionally, humans while releasing thousands of pheasants on other lower-lying parts of their estates.
The habitats of red grouse and pheasants rarely overlap to any large degree.
In terms of strategies to aid human health concerns this would appear to be contradictory.
One could conclude the shooting estates are primarily interested in income and the mass culling of hares, and simply tag on the concern for human health as a tactic to mislead the public.
Pheasants in low-lying, more densely inhabited areas constitute a much bigger problem to more people, in terms of transmittable diseases, than mountain hares ever will.
Meanwhile it is worth keeping in mind that a Louping illness vaccine is available
If this is not the case then why do they annually introduce up to 45 million pheasants, many of which become infected by various pathogens dangerous to human health, while carrying out mass culls on mountain hares which humans very rarely come in contact with?
Talking of animals, I smell a rat!
George Murdoch.
4 Auchcairnie Cottages,
Laurencekirk.
Make people more bin aware
Sir, – What is the solution to the weekly mess created by folk who refuse to recycle their household waste correctly?
The council waste collectors must despair at the number of bins they are unable to collect, because bins are either put out on the wrong day or are filled with the wrong stuff.
Then there are the bins that are left out on the street for weeks, months, on end and never used.
Waste bins that are filled to overflowing with plastic bags full of waste food which should be recycled.
Bags that will invariably get ripped open by seagulls and contents scattered all over the street.
Things people cannot get into the bins get left beside the bins, sometimes for months, because no one takes responsibility for it.
The council need to do something and perhaps the solution could be for all householders to be legally responsible for their own bin. It would be relatively simple to mark each bin with a barcode. Then any incorrect use, or leaving a bin out on the street for long periods, could result in a fine or other penalty.
This would also allow the council to remove unused bins.
The council, councillors and the public need to take action to curb this nuisance, please do something.
Bill Crowe.
80 Castle Street,
Montrose.
Poverty and education
Sir, – I have little knowledge of the people involved in the running of Dundee City Council, which I am ashamed to admit, and little opinion on the workings and policies of each party – again my mistake.
However reading about the bickering/condemnation of a councillor who commented on how poverty affects the progress of children's education ("Criticism of education comments is 'utter drivel', says leader" The Courier, April 2), I must comment myself.
Gregor Murray and John Alexander are correct. Speaking from a long teaching career, I can confidently say that no matter what new initiatives are implemented, no matter how many staff are employed, how much money is thrown at the problem, there will always be some, and I emphasise some, children who just "don't get it".
I've found there are those who will readily grasp a task/concept no matter what it is, those who will succeed after a time with help, and those who just don't.
It's a fact.
Who's at fault? The first five years of a child's life will go a long way in forming how that child will progress.
Many children just don't get the attention and guidance they need in the early years. That's not the school's fault.
I applaud Gregor Murray for being realistic and speaking the truth.
Gerard Dignan.
17E Denhead Cres,
Dundee.
Reality of oil, fishing deals
Sir, – Reading Derek Farmer's letter ("Aspiration vs the reality", April 2), he seems to think nationalists confuse aspiration with reality.
I don't necessarily agree with him.
As someone who lives in Peterhead, a town twinned with Aalesund in Norway, I am well aware that, while those in Norway will benefit from a Sovereign Oil Wealth Fund, the reality is those in Peterhead, Scotland, will not. The various churches in Scotland have plenty to say on other issues but sadly don't seem to say very much on this issue and Jeremy Corbyn is unlikely to correct the "historic mistake" if a Labour government becomes a reality any time soon.
As fishing communities such as Pittenweem and Peterhead know well, the aspiration of Her Majesty's Government was to leave the Common Fisheries Policy when we leave the EU, but the reality is they will be setting quotas while we will not have a say, since we will not be a member during the transition period.
Peter Ovenstone.
6 Orchard Grove,
Peterhead.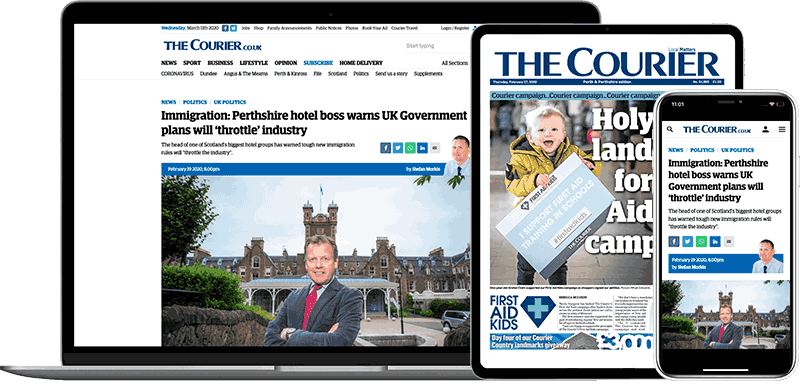 Help support quality local journalism … become a digital subscriber to The Courier
For as little as £5.99 a month you can access all of our content, including Premium articles.
Subscribe