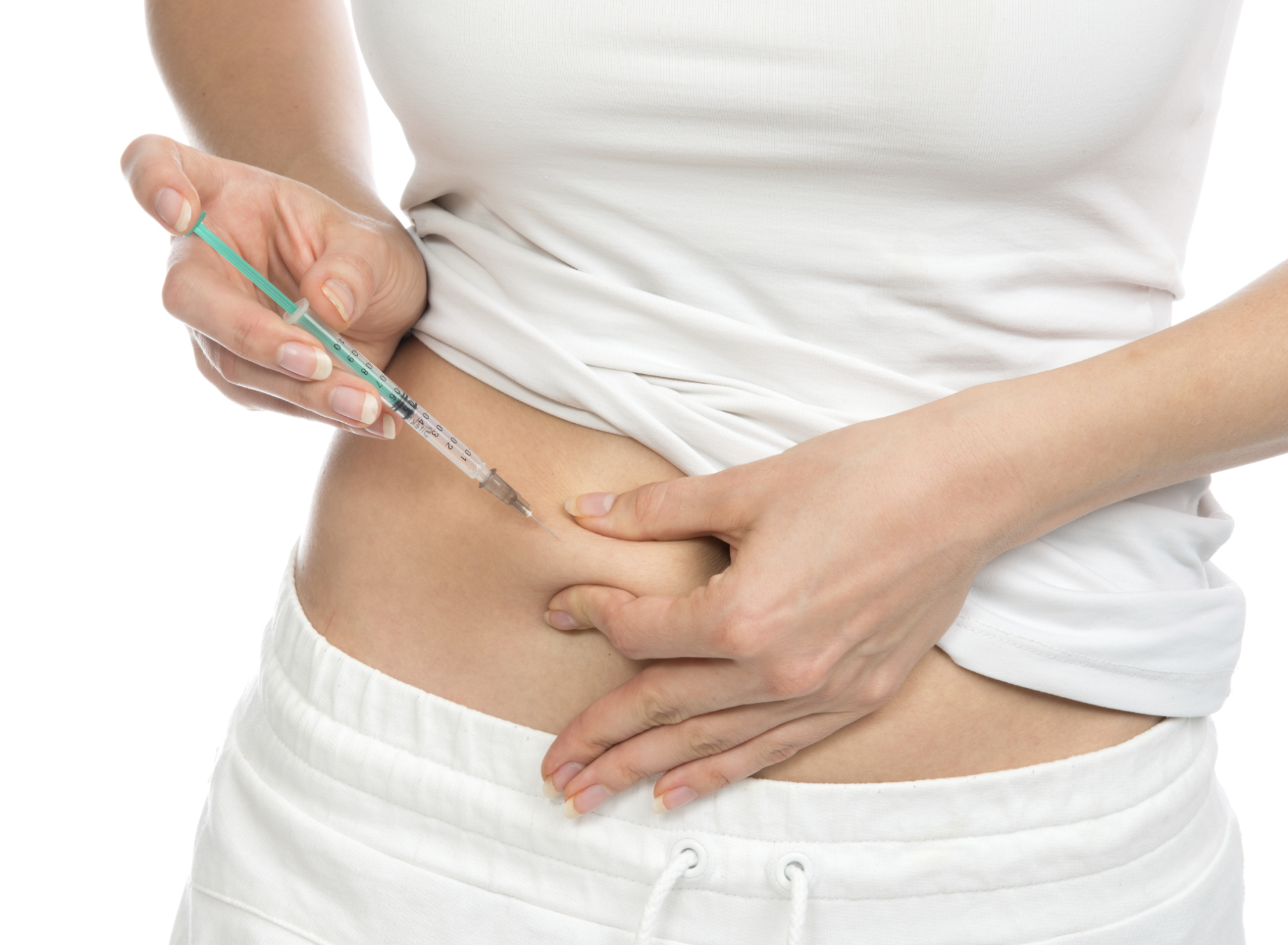 Sir, – Following on from your excellent articles on new technology for diabetic glucose monitoring ("Scientists develop patch to monitor blood glucose levels", The Courier, April 10) and on discrimination facing diabetics at work (The Courier, April 10), I would like to contribute a couple of points based on 44 years of living with type 1 diabetes.
Discrimination is not new for diabetics and even our treatment is dependent on where we happen to live, especially when it comes to accessing new technologies.
There is already a blood-free glucose monitoring system available, but only if you are lucky enough to live in certain areas and Tayside is, unsurprisingly, not one of them. Unfortunately, the problems with our health service go way beyond just Tayside, and way beyond just financial issues.
Our regional NHS boards are virtually unaccountable and their decisions do not appear to include the community or patients.
I strongly believe there needs to be a national reappraisal of the powers, accountability and community involvement into these bodies or the postcode service discrimination fiasco will continue.
Each board should be required to publish their strategies on increasing community engagement and openness in partnership with local communities.
In opposition, all politicians rail against postcode lotteries in health, but in power they do little.
We do not need state-controlled health discrimination on top of everything else.
Alan Urquhart.
8 Clattowoods Place,
Dundee.
The right to end our suffering
Sir, – The Rev Dr John Cameron is right that assisted dying is "an idea whose time has come" ("The right to a merciful death", Letters, April 11).
We can make decisions about most aspects of our lives but it seems that other people must decide how we die.
Several surveys have shown that the vast majority of people believe that assisted dying should be legally available, along with the necessary checks and balances to ensure that it is a choice freely made by the individual concerned.
Unfortunately, most of our elected representatives in the Scottish Government have twice voted against a change in the law, despite the opinion of most of those who elected them.
In places where assisted dying is legal, some people who say they want to take advantage of this never actually do so. Knowing that they can, when things become completely unbearable, is like an insurance policy: they are reassured by having it, but find that they don't need to use it.
I'd like to have that reassurance myself, if I am ever suffering intolerably without hope of recovery.
We are spoiled for choice about pretty much everything else, why can't we decide when we have suffered enough and get help to end that suffering in a location and at a time of our choice?
Of course, some people's religious views will mean that they will never take any action that will shorten their lives, but why should that prevent the law changing to benefit the rest of us?
Moira Symons
Tayside Group Coordinator,
Friends at the End,
17 Woodlands Gardens,
Dundee.
Expect miracles on that wage
Sir, – Regarding your revealing article on Tayside and Fife council chiefs' remuneration ("Four council bosses in Tayside and Fife earn more than Theresa May", The Courier, April 11).
This confirms my belief that Fife Council is run by an overpaid, empty suit.
As an unfortunate Fife ratepayer, I would look for someone on that salary to walk on water and raise the dead.
David Burgess.
15 Balbirnie Road,
Glenrothes.
Council bosses could help out
Sir, – We have been constantly told how Fife council is desperately short of money yet now it is revealed (The Courier, April 11) that the council chief executive is being paid over £200,000 in salary and pensions, significantly more than the Prime Minister.
Perhaps he and the other well-paid executives could have a whip-round and reopen the refuse collection centres they have had to close one day a week to save money.
Alternatively, they could man the depots themselves?
Martin Blankenstein.
50 Balsusney Road,
Kirkcaldy.
Change the laws to stop crime
Sir, – I write regarding the recent reports in the media on violent street crime and burglaries.
The Home Secretary, Amber Rudd, "will do whatever it takes" to ensure the streets are safe from violent thugs.
I doubt it.
She will not legislate for consecutive sentences as the default penalty for multiple crimes (rather than concurrent); nor for far longer sentences for serial career criminals; nor for abolishing tariff reductions or the sentencing constraints of which many judges complain; nor for building enough new prisons to cater for the foregoing in the short term.
In the longer term, along with more effective pre-release rehabilitation, such measures would surely result in a clear reduction in violent street crimes and burglaries, as far fewer potential perpetrators would be free to commit them.
Scotland's political and judicial authorities should take the lead.
John Birkett.
12 Horseleys Park,
St Andrews.
The big identity question
Sir, – There is much discussion among the Scottish independence movement on when and how a Scottish referendum should be held.
Some senior SNP MSPs are calling for one within 18 months, and others are advocating for a pause until the UK Conservative Government's Brexit mess is fixed.
Personally it matters not, as the issue, for me, is one of identity. I consider myself Scottish and that's it.
Some consider themselves British and that's their choice.
Once upon a time, it was acceptable in some circles to be both but, for me, being British first merely reduced Scotland to the status of a county within a larger state.
I am, and always will be, Scottish.
My passport will say British, which is not something I particularly like, but it is imposed on me so I have no influence over it.
The trouble with the status of 'British', as I look round the world, and indeed south of the border, is that British is viewed in the same light as 'English' and there are many, many examples of this.
This is understandable, as around 90% of the population are indeed English, with the consequence that the smaller nations are seen as subsidiaries and are sidelined as a result.
If we are indeed partners in a union then surely we must expect to be treated as such.
I fully accept that people, especially conservatives, are very much against a fully Scottish identity, as demonstrated by their MPs and the Secretary of State for Scotland who, even if the SNP Government offered him all the jewels in the world, Scots conservatives would still find him compliant.
In my opinion, all the arguments around currency and business come down to who you think you are – Scottish or British. You can't be both in today's political climate.
I know what I am. I have no confusion over the issue and I am certain some prefer to be British rather than Scottish.
With the polls indicating not much change since the referendum, perhaps it is time to have another, and settle the issue for years to come: Scottish or British.
Bryan Auchterlonie.
Bluebell Cottage,
Perth.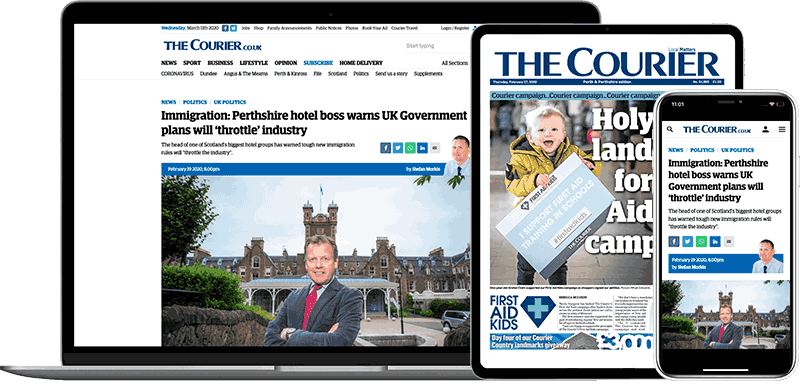 Help support quality local journalism … become a digital subscriber to The Courier
For as little as £5.99 a month you can access all of our content, including Premium articles.
Subscribe