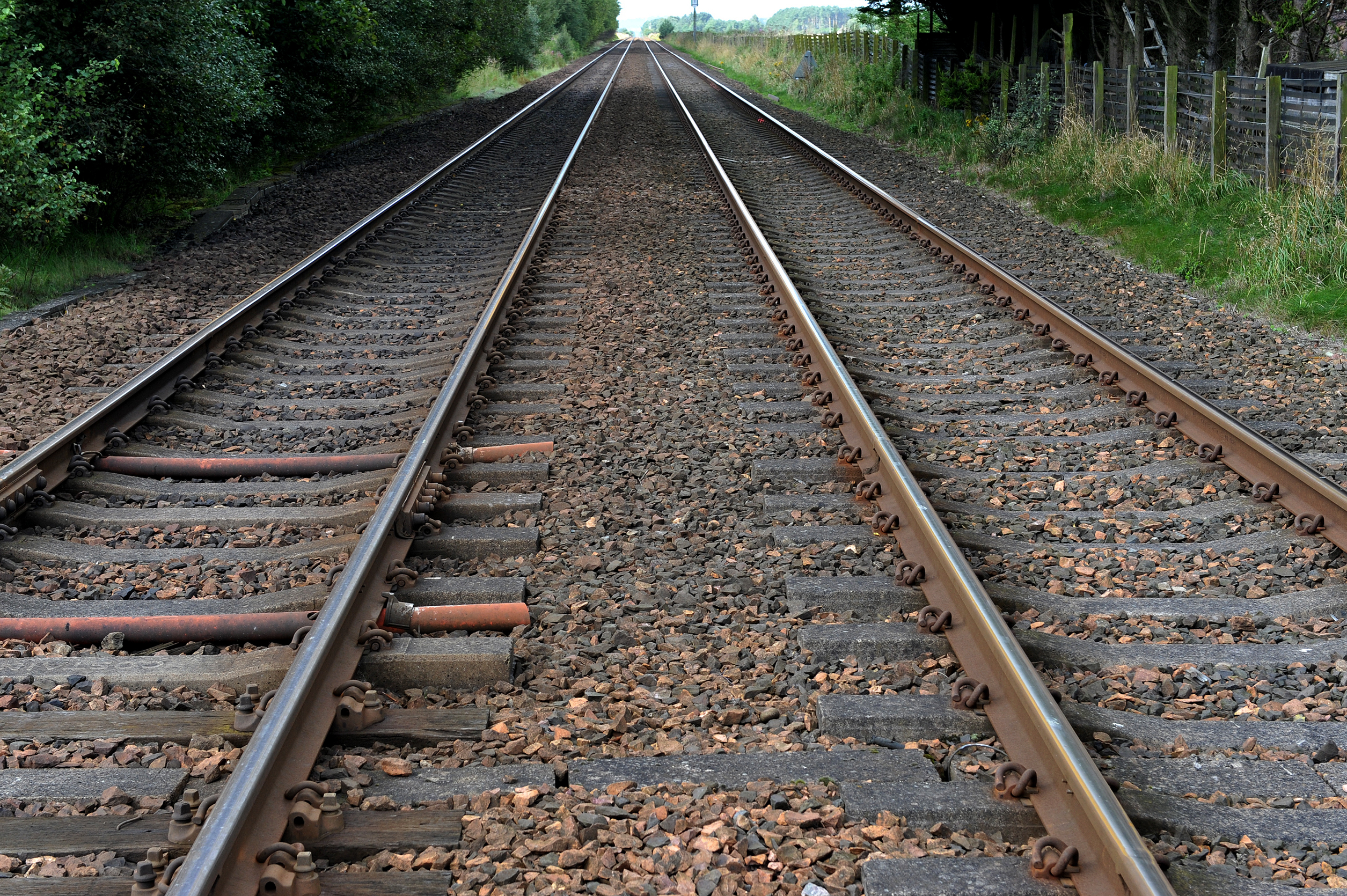 Sir, – Now that summer has arrived, I resent not being able to take the train for days out in Edinburgh, Dundee and elsewhere.
We don't own a car, like many others round here, so any trips mean long bus journeys.
Some family members get travel sick with longer bus trips.
Now Dundee is getting known as a lively place to visit we could travel there, to Edinburgh and other places in an hour by train. The disgraceful failure to reopen the Leven line means it's not just work and study opportunities that are denied us but also the chance to simply go on visits elsewhere.
Businesses in these places would welcome the boost and people in Levenmouth would be grateful for the chance to visit whenever they like, on good days or bad.
Margaret Thomson.
Den Walk,
Methil.
Yes movement ready for future
Sir, –The ink is not even dry but that doughty keyboard warrior Keith Howell is able to appear in your newspaper with his "considered" thoughts on the Growth Commission Report (Letters, May 26).
The fact that he had – I suspect – not gone anywhere near reading this document is no impediment.
Thus we have the core problem with British nationalism: Scotland must be preserved like a dragonfly in amber, unchanging over millennia and as such they do not have to worry about providing a positive alternative to independence.
Another British nationalist pundit commented that the SNP were asking the same question and expecting a different answer.
Well, the question is not the same, as Scotland was told a "No" vote in 2014 would keep us in the EU, preserve HMRC jobs and keep ship-building on the Clyde. All now proved a fallacy.
We were told The Vow would deliver the strongest devolved parliament in the world. Except now we see the Tories will ride roughshod over that and hold Holyrood's powers for up to seven years, regardless of the views of Edinburgh.
The Growth Commission recognises the world is a different place from 2014 and the Yes movement is clear about how these challenges will be faced.
The British nationalists, who believe Canute-like, they will hold back the tide of history are mistaken.
Henry Malcolm.
331 Clepington Road,
Dundee.
Indy costs still don't add up
Sir, – Andrew Wilson's report to the SNP's Sustainable Growth Commission does not bode well for the plans for Scotland's future proposed by Nicola Sturgeon and her SNP cohorts.
It should be noted that the £ Sterling is advocated this time instead of a new currency. SNP ambitions to obtain EU membership would therefore be thwarted by a future independent Scotland's lack of control over key financial levers such as the setting of interest rates, and how much currency is in circulation.
Recent economic forecasts indicate Scotland's deficit would fall from the current level of 8.3% of GDP to 7.1% by 2022 – the favoured level within the EU is 3%!
Andrew Wilson's report puts the costs for setting up agencies and departments in an independent Scotland, such as a defence force, a security agency, central bank and financial regulators, at £450 million over five years – somewhat optimistic methinks.
However, for once. the Scottish electorate is being presented with a realistic picture of the hurdles on the way to Scotland becoming independent of the UK – and it is a long-serving member of the SNP who is spelling out the facts.
In conclusion, I would question whether or not the electorate of Scotland is ready to fork out more funding in the foreseeable future to underwrite Nicola Sturgeon's dubious plans for an independent Scotland.
Robert I G Scott.
Northfield,
Ceres.
Setting out Scotland's stall
Sir, – I had a very pleasurable visit to the community market in Blairgowrie on Saturday.
I spoke with a couple from the Netherlands, overheard a French family discussing the local produce and gave directions to a German biker. I don't think I've felt so European for quite some time.
But then reality hit hard. We are soon to be dragged out of the EU by a set of incompetent and out of their depth Westminster politicians.
As every day passes it becomes ever more apparent that Brexit will be a financial, social and cultural disaster.
If only there was an option for Scotland.
Oh wait, there is. Friday saw the publication of the Growth Commission report.
The findings are remarkable and it is a clear blueprint for a viable, visionary, optimistic and ambitious Scotland.
Listen to the nonsensical arguments for Brexit, think what it will mean for thousands of businesses and our standard of living.
At the next independence referendum there will be no status quo and the arguments used by the UK Government last time will be redundant.
The Growth Commission looked at 12 small independent countries who, with no more resources than Scotland, are providing better for their people offering better pensions and better wage levels. Is there anything stopping us from doing the same? Yes, unlike them, we don't have full control of our economy.
Surely it is time to ask not if Scotland should be an independent country but rather why it is not.
Graeme Finnie.
Albert Street,
Blairgowrie.
Fantasy fails on finances
Sir, – Despite being written by a former banker, the SNP's new blueprint for independence reads like fantasy economics.
The SNP has told us that in an independent Scotland, there would be "disciplined deficit reduction". It suggests an independent Scotland would find £1bn of "efficiencies" in the public sector – another word for cuts. And finally, despite all this unnecessary pain, it admits it is "likely" some companies and banks would relocate to England.
There are thousands of finance jobs across Scotland, are those jobs a price worth paying?
Phil Tate.
Craiglockhart Road,
Edinburgh.
Scotland's place at trade table
Sir, – I had a letter published in The Courier a couple of months ago, which queried the standing of 'protected geographical indicators', which are used to protect iconic brands, such as Scotch whisky, Stornoway black pudding, Arbroath smokies etc.
I was concerned that these items did not seem to be covered in the EU-Canada trade deal, which had already been agreed by the UK.
This issue has now become more urgent because Westminster representatives are already in discussions with the US regarding a US/UK trade deal, to come into effect once Brexit is concluded.
The US has made its views known about geographical indicators: they undermine access for American producers, so they will have to go. Our food standards will have to be lowered, to allow chlorinated chicken and genetically modified foods.
Our most valuable export, whisky, could soon face competition from "Scotch" from all over the world.
And it won't end there: the NHS in England is already being infiltrated by profit-making companies, and the US medical and pharmaceutical companies will be drooling at the prospect free access to the NHS.
The Brexiteers will be desperate for a deal, any deal, to justify their departure from the EU.
It is essential that the Scottish Government has a full role in these negotiations, and, if the deal is not satisfactory, they should be able to withhold their consent.
Les Mackay.
Carmichael Gardens,
Dundee.