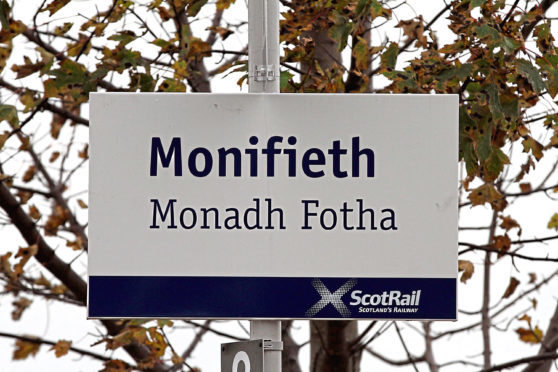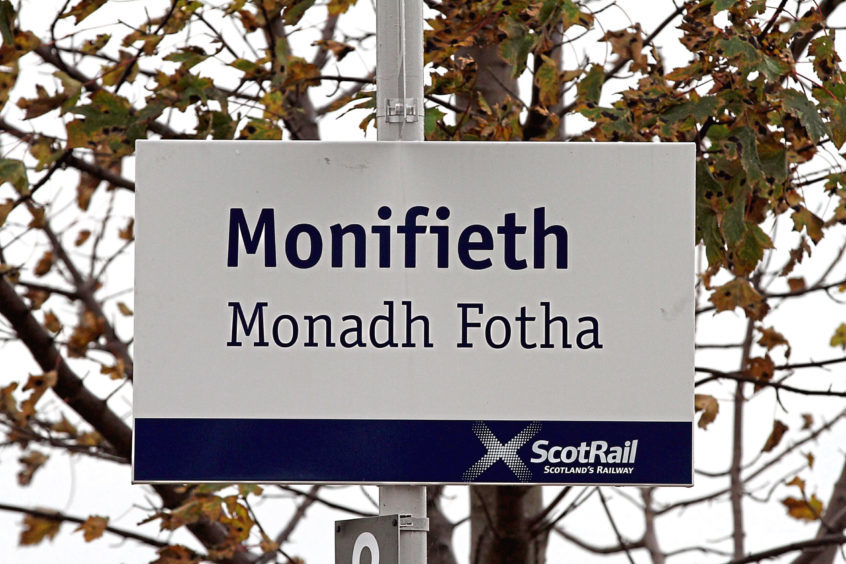 Sir, – I am writing to support the view of Margaret Copland of Monifieth House of Memories who argues that the town is losing out on its fair share of council funding (Monifieth locals urged to make voices heard, Courier, May 31).
I was brought up in Monifieth when it was under the administration of Dundee City Council and I was part of a large group of individuals who saw themselves as Dundonians from the suburb of Monifieth.
Although services were by no means perfect, they were exhaustive and well run.
Services now are appalling – from the badly run education service in Monifieth to the recent recycling debacle. I was also shocked to learn there were no funds to give Monifieth Christmas lights, meaning a local charity had to go cap-in-hand to locals for funding.
Monifieth citizens are hard working, pay into the system and deserve decent resources and services. They are being treated like an affluent cash cow by Angus Council.
Monifieth left the supposed evil empire of Dundee City Council for the supposed Utopia of Angus Council. This is now a disaster.
Margaret Copland is correct in saying Monifieth people should take actions into their own hands regarding the town.
I would argue that they should form a movement and unless Angus Council addresses their concerns they should demand reunification with Dundee.
Monifieth people seem to have nothing to lose and as a strong SNP area, it would be welcomed back by the Dundee SNP administration.
Steve Kerr.
Maryfield,
Dundee.
Report deserves closer reading
Sir, – In response to the article by Alex Bell (The SNP's political suicide note, May 31) I have to address the fundamental bias, and hypocrisy that lies within it.
Alex Bell says "quite why the rest of us should debate a paper the party hasn't read is not explained." And then quite hypocritically goes on to say the emphasis on a New Zealand-like economy "presumably meant low regulation, no state assistance for farmers and neo-liberal aggression".
How someone who seeks to slam the SNP for not reading a paper that he hasn't read himself is simply beyond me.
He also says Denmark has "high taxes and lots of state assistance."
Does he realise that without taxes, and state assistance, the NHS wouldn't exist – and the poorest could have to choose between eating, and healthcare?
He claims the paper seeks "to con the nation". Does he realise the most conning that has happened recently has been by the Vote Leave Campaign, and the £350 million on the bus he mentioned earlier?
He also claims "there isn't a referendum". Obviously at the moment there isn't but the First Minister has repeatedly made clear that once the ramifications of Brexit are clear, there would be judgment about a referendum. And all the experts have said Brexit is going to be incredibly economically damaging.
Alex Bell says "there is no appetite to go further" with devolving powers.
Could he ask the 1.6 million people who voted for independence in 2014 – as well as those who marched in Glasgow, and will continue to march in following years, if there is an appetite?
If Alex Bell could stop repeating Conservative lines in his articles and actually read the Growth Commission report, he may be able to articulate an actual argument against Scottish independence.
Perhaps he could read the extensive and economically sound report before spewing "SNP Bad" rubbish on the pages of an otherwise great local newspaper.
Lloyd Melville.
East Garden Cottage,
Duntrune.
Bully for you Mr Swinney
Sir, – I read with interest that Scottish education minister John Swinney is instructing schools to follow a new method of recording bullying. Whilst having all schools follow the same recording format will ensure a consistency of procedure, I'm sure the public would prefer to know the steps John Swinney will take to punish the bullies to the point that they won't bully again.
Only then will the majority of decent, hard-working pupils go to school feeling safe and able to fulfil their personal and academic potential, free of the stress, anxiety, and peer-pressure to underachieve.
At present John Swinney and his department are putting constant pressure on local authorities not to exclude pupils. In turn, these local authorities pressurise schools to make pupil exclusion an absolute last resort and only for a couple of days and for the most heinous of crimes.
As a result, thousands of schools across Scotland are forced into "unofficial exclusions".
Senior management and guidance teachers contact the parents of bullies and ask them to keep their children at home for a couple of days. None of this is recorded anywhere.
Given this reluctance to get tough on school recidivists or to record all exclusions, I don't hold out much hope for Mr Swinney's register being any more than an exercise in digital paperwork.
If he really wanted to wage war on school bullies, he would rip up exclusion targets for local authorities, and give management in schools the authority to exclude as many bullies as it takes to drive home the message that it is them and not their victims who will ultimately suffer.
For the time being, Mr Swinney will continue to muddle through his education remit while schools, parents, pupils and teachers are deprived of the authority and sanctions to put matters right.
Jamie Buchan.
Grove Road,
Dundee.
Trading future at stake
Sir, – Les Mackay (Scotland's place at trade table, Letters, May 29) bring to the attention of Courier readers the fact that a US/UK trade deal will have a devastating effect on all the aspects of life we Scots hold dear – our NHS, our food standards and our special food brands.
As Mr Mackay explained, we must fight hard to make sure Holyrood has the right to scrutinise such a trade agreement as it will affect our daily lives acutely.
Mr Mackay also mentioned CETA, the EU-Canada trade deal, and I would like to remind readers that CETA is not some far-off, post-Brexit deal. It was ratified in a back room in Westminster late last year, and because most big American multinational firms have subsidiary companies in Canada, the US can still threaten Scotland's special interests, with or without a post-Brexit UK/US deal.
Jean Kemp,
St Andrews TTIP Action Group.
Learmonth Place,
St Andrews.
Dogma out of step with times
Sir, – Stuart Wishart's comment on the word of God in relation to the recent Irish abortion vote (Letters, May 31) is also the main argument used against legalisation of euthanasia.
Mr Wishart's views are sincere but do not reflect modern views on either subject. People are increasingly striving for personal choice to decide how religious, medical, political and economic changes in their lives should apply. In many cases, their views are contrary to the dogma of the main religions.
Some liberalisation has been shown by the Pope who abolished Hell and Purgatory from the Catholic faith.
Is Mr Wishart honestly arguing that those original interpretations of God's word should be retained?
In Portugal recently a bill to legalise euthanasia failed by 115 votes to 111 with four abstentions.
That shows how much Portugal, with its historic conservative views, is moving away from the ancient interpretations of God's views.
Abortion was legalised in Portugal in 2007, same sex marriages allowed in 2010.
Euthanasia is legal in Belgium, Canada, Colombia, Luxembourg , The Netherlands and Switzerland.
Angus Brown.
The Orchard,
Longforgan.
An ecumenical matter maybe?
Sir, – Are computers approaching the point where they can "think" sufficiently well to answer moral questions?
My wife was listening to the Church of Scotland's General Assembly last week, streaming aloud from her laptop, during a deep theological debate.
Suddenly Google Assistant piped up from the corner of the kitchen, "I'm sorry, I don't have an answer to that question".
I'm not sure whether, after listening for over an hour, Google's learning algorithm had gone into overload, but I think technology still has some way to go.
Stephen Elwell-Sutton.
Lintrathen Gardens,
Dundee.