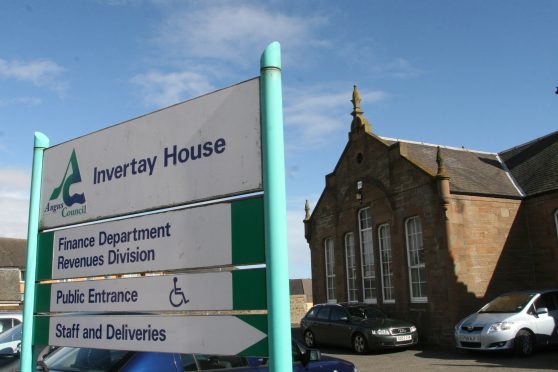 Sir, – Given recent news that Monifieth lost out on funding because it is "too affluent" I wonder if there should be a look into how lottery cash is handed out.
I am a Friend of Monifieth Community Resource Group (MCRG) and we were led to believe we had a very good chance in receiving lottery funding toward a new community centre.
MCRG worked with the lottery people for well over a year toward putting in a successful application, with many changes along the way costing thousands of pounds.
My question is, did the powers that be within the lottery know everybody who was submitting an application?
If they knew about our bid then surely they must have known about the others.
It would be interesting to find out just how many applied and were rejected.
The amount spent by all the rejects must be a small fortune, and I feel that this money could have been better spent if MCRG had known they had no chance in getting funding from the outset.
If we in Monifieth are too affluent to receive lottery funding, why not come out at the beginning of the process and say so?
This is not sour grapes, and well done to the project that got the big money.
This is about saving money that was spent by all the rejected applications.
I find it interesting that the lottery funds UK Sports to the tune of £266,488,489 when some athletes are competing for big rewards and money is so sparse for other worthwhile projects.
Let's have more information right at the start of a funding application, and if there is no chance, then a lot of money can be saved.
Al Buntin.
7 Provosts Walk,
Monifieth.
Point-scoring over policies
Sir, – The latest BBC story to run down Scotland regards the number of people awaiting mental health treatment.
Yes, the figures are not great but this problem did not happen overnight.
According to statistics, more men living in the north of England, as well as Scotland, die from suicide, alcohol abuse or drugs-related illnesses than from cancer or heart disease.
But crunch the figures and you will find that in most cases the men coming forward – seeking help with mental health, alcohol abuse of drug-related illnesses – can trace the start of their problems to a time of Maggie Thatcher's Government.
This is a time when the heavy industry disappeared along with its ancillary manual labour, those that did not or could not adapt to the changing environment simply fell by the wayside.
The pace of change was such that it left behind a generation of unemployment and despair and as a result many young men found solace in the bottle or a cheaper alternative drug – and today we live with the consequences of Thatcher's reign.
Sadly a new generation of zero-hours contracts, low wages and high living costs is leading to poverty and despair as it did during Thatcher's time in office.
Inevitably we are seeing a new generation of wasted lives.
To tackle mental health issues you must tackle the symptoms – otherwise a cure can never be found.
The opposition parties at Holyrood are quick to call out Nicola Sturgeon on the numbers, but do Willie Rennie, Ruth Davidson or Richard Leonard really care about mental health or are they only interested in political points scoring?
Walter Hamilton.
Flat 3,
City Park,
St Andrews.
Treat people with respect
Sir, – A few days before the SNP landslide of 2015, I invited and accompanied both Chris Law and Stewart Hosie on a visit to Dundee Foodbank where I introduced them to men and women whose lives had been directly affected by the rollout of Universal Credit.
While in Westminster, I asked both of them to keep the stories they heard at the forefront of their minds and I was reassured by Stefan Morkis's coverage of the story ("Dundee MPs call for UK to halt Universal Credit rollout", Courier, June 1), which suggests they have done so.
The first time I heard about Universal Credit was while working for the foodbank charity, The Trussell Trust, and I met a well-paid tree surgeon who had given up work due to a serious injury.
He applied for benefits having exhausted his savings and was told he would have to wait for six weeks for his first payment.
He sat with his lights out and his radiator off so he could pay for his daughter's karate lessons when she came to stay with him at the weekends.
This is completely undignified when 70 years ago, William Beveridge, the founder of the Welfare State argued for universal welfare provision saying: "Adventure comes not from the half-starved but those who were well fed enough to feel ambition."
Beveridge envisioned a system that was intended to mobilise, not demobilise, and I am delighted that Dundee has a similar vision and will provide a home for Scotland's new and forthcoming social security system that will endeavour to treat people by the principles of dignity, fairness and respect.
Ewan Gurr.
73 Dykehead Place,
Dundee.
Time to tackle pizza and chips
Sir, – Recently a team of 100 pizza-makers teamed up in Italy to set a new Guinness World Record for the longest Neapolitan pizza.
In view of their many and varied pronouncements on obesity and alcohol, I trust our First Minister and the Cabinet Secretary for Health and Sport Shona Robison will immediately go to Italy and complain to the Italian Government that this is setting a bad example to weak-willed Scots whose staple diet is pizza and chips.
Clark Cross.
138 Springfield Road,
Linlithgow.
Economic sense is sadly lacking
Sir, – It was ultimately the economy – how independence would affect our lifestyles – that was the determining factor in 2014 when the canny Scots refused to buy what the SNP was trying to sell.
For the majority living north of the border, especially those like me with a mixed heritage, our relationship with Holyrood is transactional while the idea of "independence" is sentimental.
So when Nicola Sturgeon talks of the "despair of Brexit" she should be aware that most of us see her dream of hiving Scotland off from the rest of the United Kingdom in similar terms.
She may rejoice over the mess Theresa May is making of leaving the EU but to me, her renewed arguments for a Scottish fiscal future outwith the UK sound just as shambolic.
Rev Dr John Cameron.
10 Howard Place,
St Andrews.
Scotland facing a stark choice
Sir, – Andrew Wilson's growth commission report represents the firing of a good starting gun for a second independence referendum campaign.
It has certainly put the unionist parties on the back foot.
Their opposition has come from the same intellectually-limited band with empty soundbites.
Ross Thompson and James Kelly both used the same phrases of "fantasy economics".
Meanwhile, a salesman with no economic qualifications in the form of Kevin Hague was also wheeled out.
He appeared to manage a whole debate without having read it.
Iain Gray suggested the solution was more Labour Party Town Hall bureaucrats in Westminster as MPs in Ermine robes.
Gray's solution has been tried before.
In the 1980s the feeble 50 Labour MPs did precisely nothing while Thatcher axed 250,000 manufacturing jobs from Scotland.
They remained silent when she relaxed controls on banks using customers' money to engage in speculation (this led to the 2008 crash).
Also the poll tax was brought in and these 50 were impotent on that as well.
The choice facing Scotland is stark.
We can have a Brexit that we did not vote for that will cost the economy between £12-16 billion per year or independence which presents risks but better choices that only the people of Scotland will be able to make.
Alan Hinnrichs.
2 Gillespie Terrace,
Dundee.