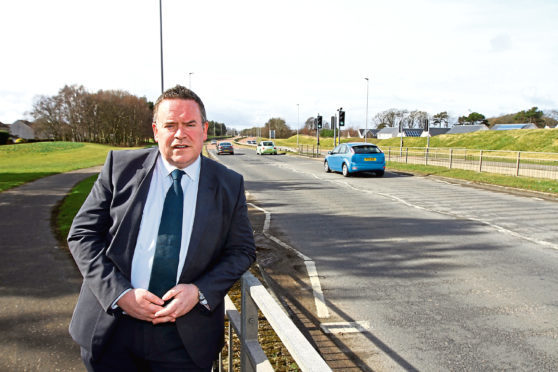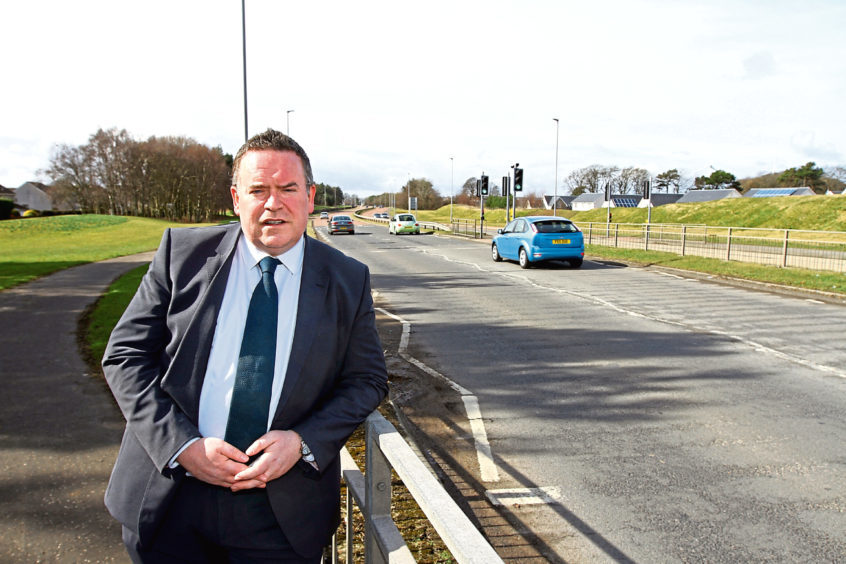 Sir, – It was with a heavy heart I read the comments from Broughty Ferry Councillor Philip Scott, covered by Stefan Morkis ("Councillor blasted for benefit reform stance", The Courier, June 5).
While I agree with his view that Universal Credit was not established with a view to punish people experiencing poverty or shatter social security, I do contend with the notion that it is exclusively about making work pay.
The best way to ensure work pays is to ensure people secure work that pays.
Sadly, Universal Credit, at its worst, prevents claimants from accessing payments for up to six weeks, plunges them immediately into arrears and pays housing benefit into the bank accounts of people who have never been taught how to budget rather than directly to the landlord.
As I pointed out in my last letter to The Courier (letters, June 1), William Beveridge, the founder of the welfare state, "envisioned a system that was intended to mobilise, not demobilise."
While I have no desire to "blast" Councillor Scott as others might, I would like to detonate his belief that Universal Credit is primarily "helping more people into work" by inviting him to set foot beyond the beauty of his Broughty Ferry ward and accompany me on a visit to Dundee foodbank.
If he takes up my invitation then he will be able to gain first-hand experience of the unfortunate consequences of Universal Credit.
Ewan Gurr.
73 Dykehead Place,
Dundee.
Hunt for gold will be fruitless
Sir, – Not for the first time our SNP leadership is searching for gold at the end of the rainbow.
Prior to the 2014 referendum they were stating that independence would enable Scotland to become one of the wealthiest nations in the world.
There are tables showing that Scotland is in about 40th place and whatever statistical mumbo jumbo they produced, Scotland was not going to be anywhere near the top of the list, unless of course they intended to annexe the USA.
This was followed by an undisclosed plan where they could raise Scotland's wealth by £20,000,000.
Currently they are considering a "Think Tank" proposal that if we change our political and financial structure to match similar small counties we will miraculously become much wealthier.
Could we call this "Imitation Policy"?
A A Bullions.
6 Glencairn Crescent,
Leven.
SNP has all the powers already
Sir, – During the BBC Question Time in Perth the question of Inyref2 came up, with various responses relating to the recent publication of the countries growth potential.
This publication is, as can be seen from a cursory glance, a fairytale, of what might have been if only things had been different, and Scotland did not start from here, but from 10 years since.
Had one been capable and possessed the inclination to raise an arm for an hour, there might have been an opportunity to speak on a subject, but sadly not.
What had to be said was that the current Scottish Government has all the powers they need to run a successful devolved parliament and indeed country.
They already have power over health, welfare and benefits, education, justice, transport – not to mention finance and tax – all mentioned in the aforementioned document as being required.
The nationalists say they need independence to gain such powers. This is patently wrong as they have them.
The reason for Scotland's dire performance overall in government is primarily incompetence.
They do not have the people to do the jobs required and any who show talent are bound by the party line.
Where have all the free thinking, talented politicians with high ambitions for the lives of Scots gone?
Perhaps they are imprisoned and frightened by party doctrine.
My view, had it been requested, would be that queen Nic should bring it on, and allow the inglorious ex-first minister to bury the nationalist party for at least a generation – and in so doing give all Scots a break.
Alan Bell.
Roods,
Kirriemuir.
Concentrate on the day job
Sir, – I treasure WC Fields' caustic advice: "If at first you don't succeed, try again, then pack it in. No point in looking stupid."
The Growth Commission report was the SNP's "second try" to build a case for independence after the absurd White Paper.
Sadly this "second try" has been rightly described as the "political suicide note of nationalism", ceding ground to Labour on cuts and the Tories on low taxes.
Time, at last, for Ms Sturgeon to kick "The Project" into the long grass and get on with the day job?
Rev Dr John Cameron.
10 Howard Place,
St Andrews.
EU death knell not yet sounded
Sir, – It was striking to note the portents of doom heralded by various sections of the media around the issue of the so-called "constitutional crisis" besetting Italy.
This was, as they saw it, yet another nail in the EU's coffin post-Brexit.
Much to their disappointment, this issue was quickly resolved, with a new populist government comprising the Five Star Movement and League sworn in.
This saw a previous Eurosceptic economy minister being replaced with Giovanni Tria, who is in favour of Italy's continued membership of the eurozone.
Every so often certain wings of the press seemingly rejoice in such matters, heralding this as the beginning of the end of the EU.
It is, however, striking to look at the actual support there is for EU membership within the member countries.
The latest polling from the Eurobarometer survey, published in May, highlights the fact that two-thirds of Europeans believe their country has benefited from being a member of the EU; the highest number for 35 years.
In addition 60% consider that EU membership is a good thing.
This includes Italy where more than twice as many view EU membership as a good thing than a bad thing.
Likewise, in Brexit Britain, almost twice as many people view EU membership as a good thing, by 43% to 23%.
Despite the licking of lips by those who see every major issue facing a member state as heralding the break-up of the EU, the simple facts which highlight its popularity get in the way of this happening.
Alex Orr.
Leamington Terrace,
Edinburgh.
EU standing on the brink
Sir, – In Italy the anti-establishment Five Star Movement and the right-wing League party have formed a government widely regarded as a slap in the face to Brussels.
The new Government plans to ignore EU spending rules by promising to slash taxes, increase welfare payments and prioritise deporting thousands of illegal immigrants.
Add to the volatile mix: Catalonia with its wish for independence; Hungary building migrant fences and refusing to take in its EU dictated allocation of migrants; Greece rebelling at plans to extend austerity measures; and Poland, and the Czech Republic being sued by the European Court of justice for refusing their refugee quotas.
The UK might not need Brexit since it appears that the EU is about to implode.
Clark Cross.
138 Springfield Road, Linlithgow.
Mr Barnier has a new ally
Sir, – It is apparent that Nicola Sturgeon had nothing new to say during her recent meeting with the EU's chief negotiator Michel Barnier.
The point seemed to be to emphasise that when it comes to choosing sides she prefers to stand with those who are against the UK.
Many who care about the UK will have shaken their heads in sadness upon seeing one of our leaders apparently so determined to take this path.
Sad for many it may have been but, on a brighter note, at least Mr Barnier looked happy as he was able to show off the latest addition to his negotiating team.
Keith Howell.
White Moss,
West Linton.