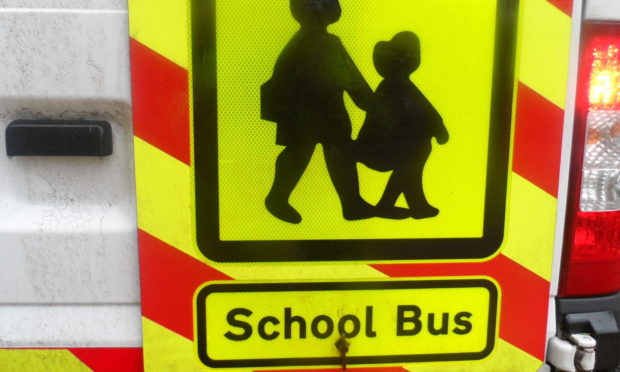 Sir, – I have over the past four years sought clarification on the use of seatbelts on buses from the various houses of parliament and departments of transport.
It transpires that seatbelts must be fitted to all buses, mini buses and coaches with one exception, those designated for urban routes when standing is also allowed.
The exemption for local transport applies so long as the entire route is in a "built-up" area. That is defined by reference to a "restricted road".
Restricted road has a specific meaning in law, as a road with street lights no more than 200 yards apart in England and Wales or 175 metres apart in Scotland. These are roads for which the normal speed limit is 30mph.
This exemption also applies to a vehicle which is constructed or adapted for the carriage of standing passengers and on which the operator permits standing.
Over time however the concept of "urban" bus has risen like the phoenix. I cannot find where this arose and have concluded that there was an error of transcription. The end result is that these buses, generally double decker buses, are exempt.
There is now a myriad of such buses traversing the countryside with our schoolchildren every day. None have seatbelts.
It is most disappointing that our parliamentarians did not understand this and simply implement the current law rather than allow exemptions.
The recent bill at Holyrood, while welcome, has simply resulted in a requirement for those travelling to private schools be fitted with seatbelts, while those going on the same route to a state school may not.
Dr Jonathan O'Riordan.
Linden Avenue,
Newport.
History made at US Open course
Sir, – The US Open is being held at the historic Shinnecock Hills, a links course built on tribal ground bought from the Shinnecocks on Long Island. Three years later Willie Dunn was brought over from Scotland to design an 18 hole course.
It became a founding club of the US Golf Association which held the first US Open as a one-day competition at Newport's nine-hole course on Rhode Island in 1895. The next Open was held over the regulation 18 holes at Shinnecock.
It was won by the British golfer Horace Rawlins, who was the host club's professional, but of greater historical interest was the inclusion in the field of John Shippen, whose father was a former slave and whose mother was a Shinnecock squaw.
He was the first "black" golfer to play in a US Open. Some white players protested but the club rightly said it would be wholly unacceptable to bar a member of the Shinnecock Nation from his own tribal grounds.
The Professional Golfers' Association of America would write a "Caucasian-only" clause into its bylaws, but as the US Open was run by the USGA and not the PGA, Shippen would be allowed to play in a further five more Opens.
However increasing racial tensions in the 20th Century US prevented any recurrence until after the Second World War.
Ted Rhodes would play in 1948 followed by Charlie Sifford in the 1950s and '60s before Tiger Woods put an end to such nonsense.
Rev Dr John Cameron.
10 Howard Place,
St Andrews.
Walkout result was race to join
Sir, – It was not surprising to read the somewhat myopic writings from the usual coterie of British Nationalist correspondents in Friday's Courier.
The justified protest from the SNP members of parliament against the biased behaviour of the Conservative Government towards Holyrood has hit a chord in the thoughts and opinions of Scotland's voters.
Do these letter writers not read their Courier?
If they had they would see from the poll that 68% believe the walkout was justified and that some 74% consider Scotland has not been treated fairly during the Brexit negotiations.
There is, of course, the other somewhat important factor in assessing our nation's attitude in that more than 5,000 people joined the SNP in the two days since the protest occurred.
Colin Mayall.
1 Almond Place,
Comrie.
Brexit vote the latest betrayal
Sir, – It's not so long ago that the Tories, when they were facing the real possibility of Scottish independence, promised Scotland increased powers for our parliament.
The so called "vow" (now more accurately known as the "bare-faced lie") persuaded some to vote no in the 2014 referendum.
The recent odious and cynical attack on devolution by the Brexiteers at Westminster shows that Scotland should never ever be conned by the Tories again.
Far from boosting the powers of the Scottish Parliament, they have seized back loads of them.
We have been lied to again and again. Vote to leave Europe and your fishermen will be okay. A bare-faced lie. Vote to remain in the UK and we'll strengthen devolution. Another lie.
We now know how to tell when a Tory is telling a lie. You can see their lips move.
Karen Heath.
Cortachy,
Kirriemuir.
Stunt struck a new low
Sir, – If ever proof was needed that the Growth Commission report was toxic for the rank and file nationalists – and that a new "cause celebre" was urgently required to deflect attention away from its doom and gloom predictions, we need look no further than this week's staged stunt at Westminster.
The spectacle of the faux rage, then smiling selfies, by the SNP MSPs must strike a new low for the nationalist cause.
Rather than grab the opportunity of the 134 new powers coming to Holyrood (with 24 temporarily retained to protect the internal market where we conduct 65% of our trade) the SNP shows little interest. Nicola Sturgeon did say independence "transcends" Brexit, oil and the economy
The sooner we have a government in power at Holyrood that is focused on jobs, growth and making a success of existing and the new devolved powers coming to Holyrood the better.
Ian Lakin
Murtle Den Road
Aberdeen.
SNP selective with facts
Sir, – The SNP has been quick to announce the numbers of new members apparently signing up as a result of their MPs' walkout antics.
They have not told us how many have previously given up their membership over the SNP's determination to ignore the third of their supporters who voted to leave the EU.
This selective release of facts should come as no surprise however, as Scotland's Information Commissioner has just had to take the SNP Government to task for operating a two speed approach to FoI requests, with reporters, opposing MSPs and political researchers attempts to get at the truth being actively frustrated by the SNP information controllers.
The SNP are not unique in trying to drive the news agenda to suit themselves, but it is not a good look to be caught out manipulating and filtering the truth.
Keith Howell.
White Moss,
West Linton.
Mother still knows best
Sir, – I was appalled at the wanton disrespect shown by SNP MPs to the Mother of Parliaments in pursuit of their narrow nationalism and at the support shown for this by the so called Scottish Parliament.
Nationalists must realise that Mother Knows Best and that Holyrood always was, and always will be, subservient to the Westminster Parliament and the interests of England and the UK as a whole.
Despite recent building programmes, Edinburgh still has a dearth of student flats and tourist accommodation.
Perhaps this might be a more suitable use for the Scottish Parliament building than as an adventure playground for revolting Scots?
John Eoin Douglas.
Spey Terrace,
Edinburgh.
Time to take a permanent hike
Sir, – I hope the SNP stage a walkout of Holyrood. And don't come back.
Allan Sutherland.
Willow Row,
Stonehaven.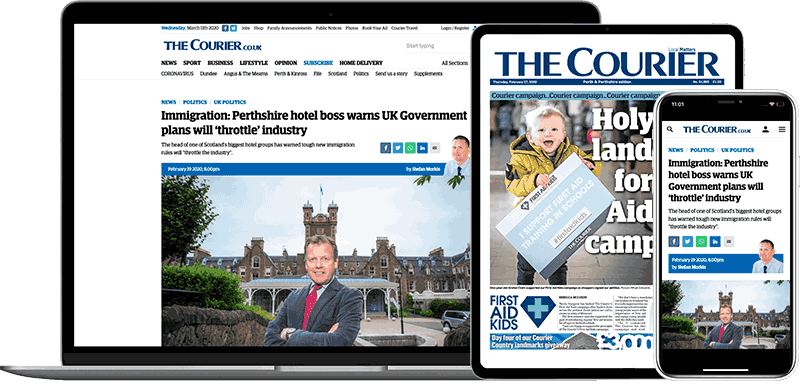 Help support quality local journalism … become a digital subscriber to The Courier
For as little as £5.99 a month you can access all of our content, including Premium articles.
Subscribe