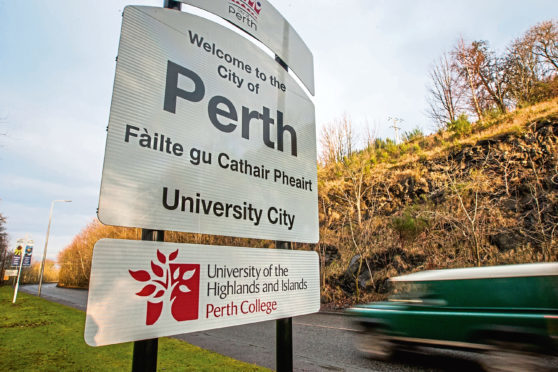 Sir, – On a recent car journey from Perth to Oban, Robert Scott (Letters, June 20) was intrigued by the number of place names on road signs indicating a Gaelic equivalent.
Since most of the place names are, in fact, Gaelic I have long been intrigued by some of the anglicised names of those places, displayed for decades without their original Gaelic equivalent. For many of us who speak the language, bilingual signs have restored the true meaning of some place names.
Mr Scott believes bilingual signs are on the increase "even in parts where Gaelic was never spoken". There are very few areas in Scotland where Gaelic was never spoken. Many places with Gaelic names confirm this to be the case. According to etymologists the meaning of Mr Scott's home, Ceres, could very well originate from Gaelic.
Mr Scott believes the cost of this exercise to have been considerable. Transport Scotland and Bear Scotland have confirmed this is not the case since signs are only replaced with bilingual versions when they need replaced in any case.
While I could ignore his reference to the state of Gaelic in the randomly chosen year of 1755, Mr Scott may like to reflect on why the proportion of Gaelic speakers has decreased from 27% of the population then to 1.1% now. In doing so, he might also come to realise why legislation was needed to confer some status and protection on the language.
Following its introduction by the then Labour/Lib Dem coalition, the Gaelic Language (Scotland) Act 2005 was passed by the Scottish Parliament with all-party support.
That makes all the more bizarre Mr Scott's suggestion that there is a ploy on the part of the SNP to use Gaelic to create divisions and split up the UK. The current Scottish Government and local councils are simply following the law, with extremely modest financial resources.
Gaelic education costs no more than English education but ensures children are bilingual which means they, generally, go on to perform very well in education more widely.
Rather than engaging in conspiracy theories, we should embrace Gaelic for all that it brings to Scotland's cultural life, its economy and the life chances of its young people.
Le deagh dhùrachd.
Arthur Cormack.
Staffin Road,
Portree.
Protection for our protectors
Sir, – I am disgusted at the news that a former British soldier, David Holden, is to be prosecuted for manslaughter over the death of Aidan McAnespie at an army checkpoint in 1988 during "the troubles" in Northern Ireland.
Had Mr Holden been a terrorist and intentionally tortured or murdered innocent people, then under the Good Friday Agreement he would have long since been released from prison or issued with a "letter of comfort" by the British Government.
We in Britain tend to forget the wickedness of the terrorists' crimes: the racist massacres, the indiscriminate bombings of civilians including children, the cripplings by "knee capping"and the attempt to slaughter the democratically elected British Government in Brighton in 1984.
With the perpetrators of all these vile crimes avoiding just punishment, it is a travesty of justice to pursue British soldiers for their alleged failings during the troubles.
Furthermore, this kind of prosecution undermines the confidence of our soldiers that the Government is guarding their back, and so compromises their military effectiveness in protecting us all.
Otto Inglis.
Inveralmond Grove,
Edinburgh.
Standing up for Scots students
Sir, – The attainment gap in schools between affluent and poorer areas is narrowing only at a snail's pace. Meanwhile, university applicants from affluent areas who gain good (but not spectacular) grades (four A grades at Higher) are warned that they may well be rejected by Scotland's ancient universities because of the cap on Scottish-domiciled student numbers and the threat from the Scottish Government of fines for those universities that do not noticeably increase the number of applicants from poorer areas whom they accept.
The Government's insistence on providing "free" tuition for EU students, even after Brexit, and on providing "free" tuition for Scottish-domiciled students is the cause of the squeeze on places for the kind of student who would normally have expected an acceptance from a good university.
Fee-paying students from the rest of the UK – and, of course, from countries outside the EU – who meet normal entry requirements are warmly welcomed and may even win a place through clearing, which is normally used by the less well-qualified.
Do Scots really want their young people to be discriminated against simply because of where they live?
I accept there is a need to create opportunities for bright pupils from poorer backgrounds, who appear to be being failed by their schools. But what kind of country will Scotland become if significant numbers of its young people are denied the opportunity for which they have been certified as qualified?
The long-term answer lies in improving schools in poorer areas so pupils there can achieve their highest potential. But, in the meantime, do we allow a strangulation of our university system that disadvantages some of our own Scottish students?
The time may be coming when the rocks have to melt with the sun.
Jill Stephenson.
Glenlockhart Valley,
Edinburgh.
Are we a part or partner in UK?
Sir, – Having read the numerous letters in this paper regarding last week's events at Westminster, I would encourage readers to view the proceedings for themselves and decide the rights and wrongs of last Tuesday and Wednesday's House of Commons' shenanigans for themselves.
Events have since moved on, with the Conservative Secretary of State for Scotland, a man who has publicly confirmed his belief that Scotland as an entity was extinguished by the 1707 treaty of union, feeling confident enough to assert that we are not a partner in the UK, but merely a part of the UK.
This view was echoed by other Conservatives who think we have no more importance than an English county or city.
If confidence is so great in the belief that we have no more right to a referendum on self-determination than either Lincolnshire, Yorkshire or Manchester, why not simply ratify this claimed status now and close down any and all debate concerning Scotland's constitutional future?
Mr Mundell argues that he is simply protecting the 2014 referendum result, overlooking the inconvenient fact that each and every promise made by London in order to garner a no vote has now been broken.
The Westminster establishment obviously believe the vote of loyalty to continued London rule, by 55% of the Scottish electorate, was an acceptance of subjugation.
It was not, as they will soon discover.
Ken Clark.
Thorter Way,
Dundee.
Explanation for airport chaos
Sir, – Further to John Phimister's letter (Courier, June 19) a friend who was travelling on business last Wednesday and Thursday has advised me that the traffic in and around Edinburgh airport was chaotic on both days as a result of the unfortunate collision between a tram and a shuttle bus and had nothing to do with the road system in the area.
Steve Linnen.
Ramsay Street,
Monifieth.
Gratitude for art school helpers
Sir, – Who would have thought the Glasgow School of Art would suffer such a devastating fire for the second time in for years, the restoration work that has been undertaken all destroyed?
The Salvation Army deserves thanks for being at the scene with their refreshments van so that they could serve the members of the emergency services and give them a little respite from their almost impossible task of trying to save the building and adjacent properties.
Thomas Michie.
Main Street,
Kinglassie.
Question of perspective
Sir, – Recreational grieving for a building. Incredible.
Malcolm Parkin.
Gamekeepers Road,
Kinnesswood.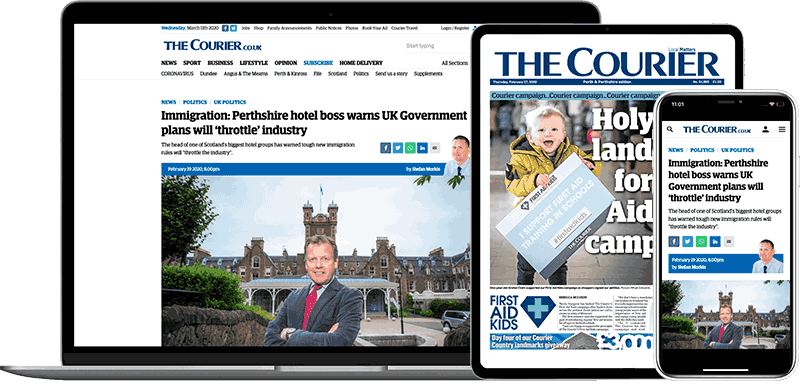 Help support quality local journalism … become a digital subscriber to The Courier
For as little as £5.99 a month you can access all of our content, including Premium articles.
Subscribe