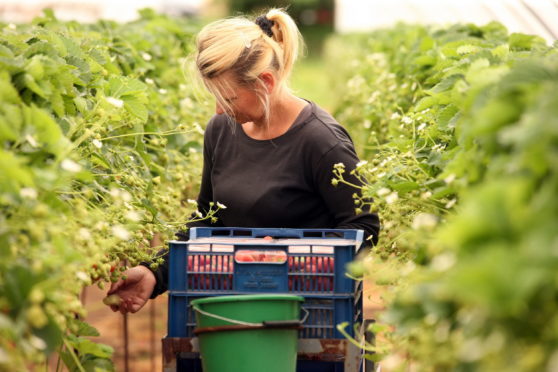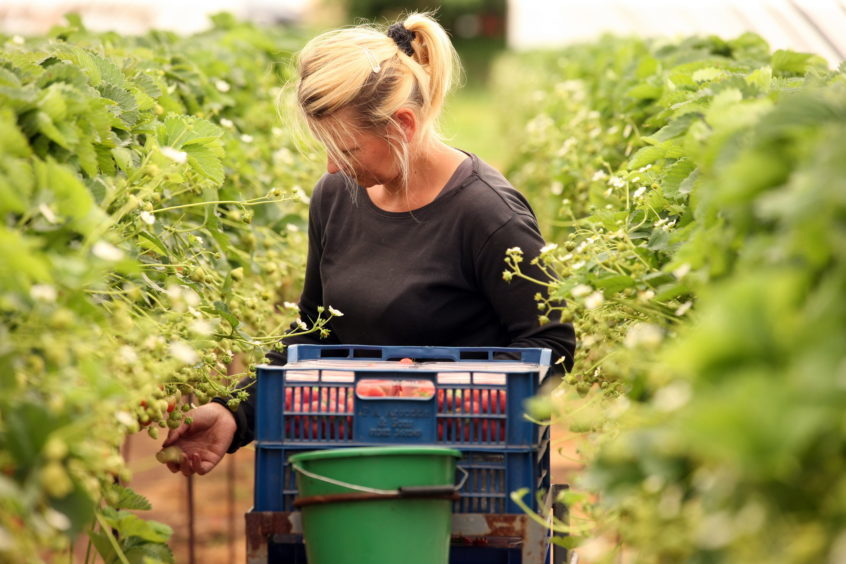 Sir, – Little is said about the actual numbers involved in the fruit picker shortage. The BBC reports there are 9,255 seasonal immigrant farmworkers in Scotland, around 1,500 less than required.
Out of 5.3 million Scots there are 140,000 registered unemployed, at least 100,000 schoolkids and students aged over 16 on holiday, and 150,000 who have never done paid work.
Why can't we find 1,500 reliable, hardworking berry pickers out of that lot?
Reasons given include Brexit, an unwillingness to work outside for low pay, farmers say locals don't want to work, Westminster (according to Pete Wishart), the suggestion that life is too easy on benefits, HSE and employment red tape, the fact that students prefer internships, and vacancies not getting publicised.
I picked berries, potatoes and grapes in Burgundy, made good money and had a great time. My conclusion is that, for many reasons, too many of our unemployed are unemployable, even in the most basic jobs. And until our politicians admit this we can't address the problem.
Allan Sutherland.
1 Willow Row,
Stonehaven.
Brexit a reason for labour woes
Sir, – I refer to the article The Courier ("Talk of 'crisis' as fruit rots in fields", July 21) and I agree with my colleague and Lib Dem Leader, Cllr Tim Brett.
We both brought a motion on this topic to a full Fife Council and it received overwhelming support.
It is Brexit that is a major – though not the only – cause of shortages of farm labour, but to blame the farmers and managers is just plain out of order.
I have visited and talked to farmers locally, and also one of the largest UK labour providers, and they have worked very hard to minimise the problem.
Like the UK NFU and the Scottish NFU, they have persistently asked the UK Government to bring back the SAWS legislation allowing workers from the EU and elsewhere to work here.
All their attempts to obtain local Scottish labour have only provided a few workers.
Brexit has sent the message that overseas workers were unwelcome. Brexit has also taken up all the Government's time, to the exclusion of everything else, and inevitably the labour issues have not been addressed. The consumer will inevitably suffer with higher prices and restricted supply of soft fruits and vegetables.
Bill Porteous.
Cllr East Neuk and
Landward,
9C Braehead,
St Monans.
It's not Brexit, it's low wages
Sir, – I read the articles blaming Brexit for the non-appearance of fruit pickers in Scotland, but I am of the opinion that, as a higher minimum wage is now on offer in countries such as Germany and Sweden, this makes them more attractive venues for the migrant work force.
This information is straight from the "horse's mouth".
Have the farmers tried offering better rates of pay?
Michael Mudie.
32 Knockard Place,
Pitlochry.
Grievance? We give, they take
Sir, – The knee-jerk response to any concern raised by the Scottish Government regarding shortcomings in Westminster policies is to dismiss it as "grievance politics" or "manufactured grievance".
Employed daily, the claim of "grievance" has become the default position of unionist-leaning commentators in the absence of any legitimate counter-argument to criticism.
After all, grievance is surely an unreasonable stance for an "equal partner in this precious union of equals"?
But then, Scottish Secretary David Mundell has let slip the awful truth: "You're not a partner in the UK – You're a part of the UK !"
So, what grounds are there for genuine grievances?
To list one or two that have grabbed headlines: Oil Grab, Sea Grab, Land Grab, Money Grab (2008), Pension Grab, Waspi Grab, Farm Subsidy Grab, Crown Estate Grab, Benefits Grab, Fisheries Grab,a Loch Grab (for parking WMD at a safe distance from London).
Scotland's always up for grabs.
Maybe it's time for whingeing Scots subsidy junkies to ditch the grievance and accept that life is a compromise – give and take. We give, they take.
Otherwise Westminster would have to learn to stand on its own feet.
James Stevenson. Drummond Avenue, Auchterarder.
Consequences of R&A's policy
Sir, – Thanks to the R&A's harsh "no-readmissions" policy, during play, Carnoustie High Street was deserted during The Open. The least they can do now is to pay compensation to local businesses who have lost money as a result of The Open being held at Carnoustie.
The R&A should focus now on building bridges while the dozens of hospitality tents are being dismantled.
They might also consider giving a bung to the local golf clubs who provided volunteer marshal cover for the duration.
I know my club could do with it.
Moira Brown.
142 Gray Street,
Broughty Ferry.
Protecting Bankie Park
Sir, – An interesting letter, ("Community Views Matter", July 17) by councillor Bill Porteous.
I think he could have put his point across more simply without needlessly trying to score political points,with snide remarks about what MP Stephen Gethins did or didn't know, when this is not a political issue, but a serious local issue concerning the building of a new care home for the elderly in Anstruther, which will completely alter the look and open visibility of Bankie Park, the town's only open green space.
His statement that "the community will get a chance to get back an area of green space" will not wash with the local community.
As one of the near 70 people who attended the Anstruther Community Council meeting, at which the three local councillors were there to represent the community, I can safely say that not one member of the public that night was in favour of supporting Fife Council Care Home Services who wish to build on this park. There were many important points made, notably by many of the younger mothers who regularly use the park, and Mr Porteous and his colleagues should take heed of their concerns, as it seems that with his closing address, contrary to the views of those attending, he was in favour of the development on open parkland in the centre of a town, in an area which has been designated as lacking adequate green space.
Bankie Park is designated by Fife Council as a "protected open space", but not protected from the council, apparently.
Residents and users of Bankie will protect "their" open parkland, and they will be looking for the full support of Anstruther Community Council to ensure this proposal does not go ahead.
This is a cheap option by the council as there are other sites, but of course land would have to be purchased, which would cost more.
What is more important?
Spending more money on a purpose built building in a different location, which could be extended in the future, or just taking away a central part of a well used open parkland which most mothers with children can walk to in 10 minutes?
An online petition against this proposal has attracted nearly 1,500 signatures.
It is hoped the three local councillors will have the guts to stand up and listen to the community, as the "community views matter" apparently.Although none of the councillors, in their speeches, gave any commitment to voting down this proposal.
Daryl Wilson.
26 Acorn Court,
Cellardyke.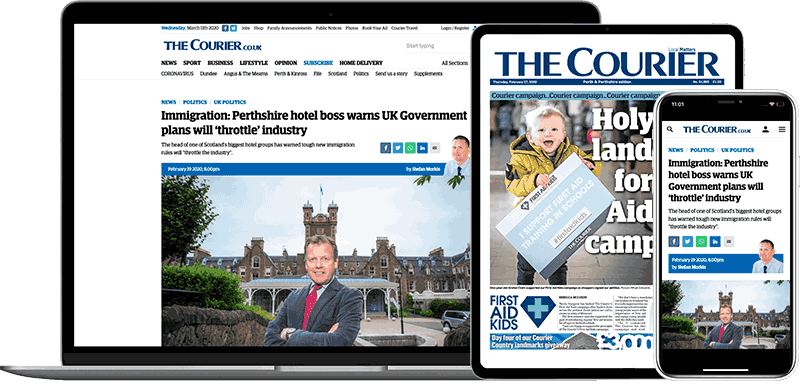 Help support quality local journalism … become a digital subscriber to The Courier
For as little as £5.99 a month you can access all of our content, including Premium articles.
Subscribe