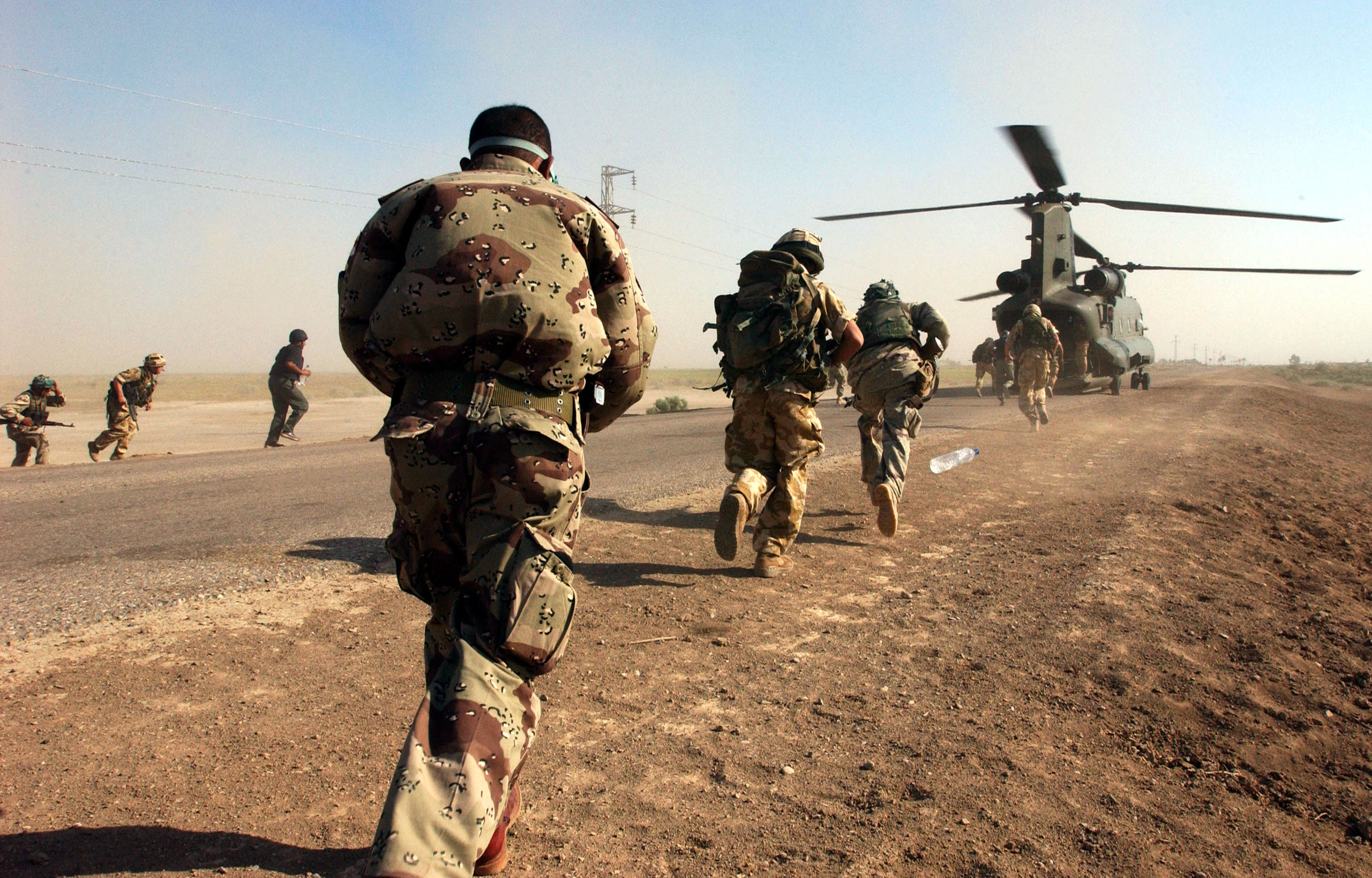 Sir, – Martin Redfern ("What about education?" Letters, July 23) is happy that higher paid military personnel in Scotland, who now pay more income tax than their English-based comrades, are to be "compensated" by the Ministry of Defence.
Blithely dismissing all the benefits available to them and their families while based here, he also chooses to ignore the rank and file, the bulk of our forces, who now benefit from lower taxes in Scotland.
Or indeed the lack of compensation for their comrades based in England, which should surely be considered if parity is his demand.
If the M.O.D. wish to seriously address issues regarding the care and the impact of government policy on those under their charge, rather than cheap political point-scoring, they should question why one in 10 rough sleepers on the UK's streets are former military personnel.
Of course Mr Redfern's only concern is, as always, to find an anti-Scottish spin to any story. On this occasion, he once again bestrides his Scotland in Union, "too poor", hobby horse in a vain attempt at whipping from it some last-gasp signs of life, by claiming English subsidies are responsible for the financing of our public services.
This pitiful beast, running out of Westminster, with it's stablemates, "too wee" and "too stupid", has been saddled from the outset with the burden of perfidious Albion's lies.
The knacker's yard beckons, with Scotland hopefully spared yet another appearance by these Westminster nags.
Mr Redfern's final paragraphs regarding education are a typical example.
The International Council of Education Advisers have praised the SNP for achieving, "clear and positive momentum in Scottish education", while implementing an inherited Curriculum For Excellence policy, designed to address falling standards which, like many other issues, pre-date their governance.
Ken Clark.
15 Thorter Way, Dundee.
Farmers also partly to blame
Sir, – To add to the recent correspondence on The Courier Letters page regarding the fruit pickers' shortage, I also believe the farmers are partly to blame.
I knew someone who went for a job on a farm and was asked if he could speak Polish.
When he said he could not, he was told that he would speak it if he wanted a job as 95% of the farmer's workforce were Polish.
I am also sure the farmers could ask the local Jobcentre for people who are on jobseekers' allowance, or those who are physically fit and on employment support allowance (ESA).
If people can work in factories and shops from the age of 16, I am sure those same people can be taken on at farms as well.
A 16-year-old might be grateful for some extra money, even if they were going back to school or college after the summer holidays.
David Dewar.
42 Prior Road,
Forfar.
R&A brings the business too
Sir, – Whilst understanding the frustration of Carnoustie traders voiced by Moira Brown of Broughty Ferry ("Consequences of R&A's policy" Letters, July 24) over what seems to have been an unfortunate experiment re readmissions at the Open, the people of Carnoustie should possibly reflect on the fact that being an Open venue is a major contributory factor to them attracting 18,000 overseas visitors a year to their main course, and the significant revenue that brings.
Most ordinary golf clubs in Scotland would give their right arm for 5% of that figure.
They will reap the benefits for many, many years. Had the volunteers been working at a major in America they would have paid for their entry ticket, their car parking and for their very nice Hugo Boss uniform, all of which was provided free by the R &A.
The R&A ploughs millions back each year into grass roots golf and should be applauded for that.
Charles Dernie.
65 Balhousie Street, Perth.
The memory lingers on
Sir,– Reference to William Rees-Mogg, father of Conservative MP Jacob, in Tuesday's Courier brought back memories of a trip to Somerset in the late 1970s, when I was visiting Brian Walker, an excellent cartoonist and player of the wurzelphone on Adge Cutler and the Wurzels' early recordings.
I parked on a convenient piece of ground outside what I was told was William Rees-Mogg's home, and wandered off to spend an entertaining hour with Brian.
On my return there was a strong odour of pig manure in the air, presumably emanating from a passing farm vehicle, and I suspected that some had splashed onto my car, prolonging the memory of Shepton Mallet for a considerable part of the ensuing journey to London.
Dedicated Remainers might see some sort of parallel between that incident and how their views are regarded by the current generation of Rees-Mogg.
Gordon Cook.
Gowanlea,
Gardyne Street,
Friockheim.
Traffic lights for Broxden circle
Sir, – Yesterday I attended the funeral of a relative at Perth Crematorium but only just made it on time due to a two-mile tailback of traffic approaching the Broxden roundabout from the M90.
I left my home in plenty of time to get there but this delay almost made me late.
When I finally got onto the roundabout and onto the A9, there seemed to be no apparent reason for the delay i.e a breakdown or RTC and the remainder of the journey went smoothly. But I was anxiously watching the clock.
Is it not time we had traffic lights on this roundabout to make the driving experience here safer and with fewer delays?
The traffic lights at the Inveralmond roundabout seem to do the job adequately so why not here?
Jean Shearer.
Audmar,
Main Street,
Crook of Devon.
Time for second referendum
Sir, – The referendum gave sovereignty to the British people and they should have the opportunity to finish what they began: to pause and consider whether they still want to go ahead with this kind of Brexit just as they do with other major decisions.
They clearly know so much more now than they did in 2016 after they had been exposed to grossly misleading spin.
The question put to the public in this final referendum would depend on the EU-UK "deal". If there is no deal on offer, the ballot paper would be a choice between a cliff-edge departure or staying in.
If there is a proposed deal, there would be three options on the ballot: accept the deal and leave the EU, leave the EU without this deal, or remain in the EU.
Politicians have made such a shambles of Brexit I doubt there'll be too much opposition, even from Tory backwoodsmen when the costs in terms of jobs, food prices, travel, health and education (especially in the English provinces) are delineated in impact studies.
They will want to off-load responsibility onto someone, and who better than the public.
Dr John Cameron.
10 Howard Place,
St Andrews.
May has failed at true Brexit
Sir, – So Theresa May, a committed Remainer, is to take personal control of the Brexit negotiations. Committed Brexiteers in the party must submit a vote of no confidence to the 1922 committee for a leadership contest.
She is incapable of negotiating a Brexit that puts Britain first, she has continuously failed by watering down the Brexit deal and by agreeing to a financial divorce settlement and a transition period which was never voted for.
Leave means Leave.
Gordon Kennedy.
117 Simpson Square, Perth.