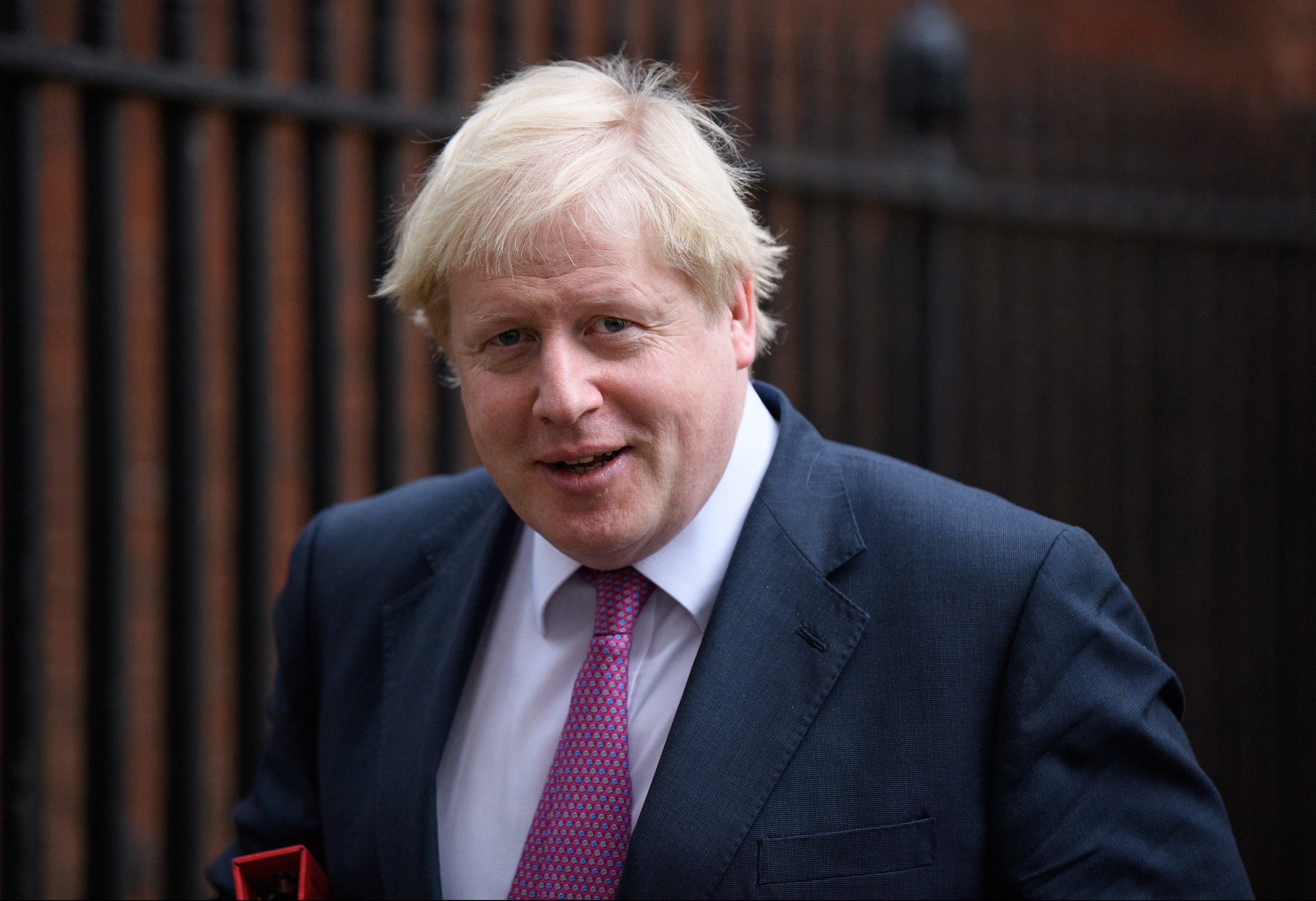 Sir, – Boris Johnson is no stranger to controversy and his words on the wearing of the burka, or more accurately the niqab, in this country will certainly have been chosen carefully.
He was careful to make it clear that he did not actually think banning the garment was a good idea, rather he felt that it was "absolutely ridiculous" that women chose to "go around looking like letter boxes or bank robbers".
Despite the fact that full face coverings like the burka or niqab is banned in eight EU countries, Mr Johnson's remarks drew fierce criticism.
They were variously described as both "gratuitously offensive" and "very embarrassing".
Perhaps the question that should be asked is why did Mr Johnson's remark cause such opprobrium?
Furthermore, why should the practices of any religion expect to be immune from criticism or observations such as he made?
Religious belief may indeed be profound for some. However, so also can be atheism, nationalism, humanism or even a belief in a political ideology.
Profound belief should not become a means to deflect criticism.
Ultimately the choice whether to wear or not to wear a burka rests with the individual.
Mr Johnson states this explicitly.
He was also clear in stating that he is in fact against banning the garment.
In scripture there is no compulsion for Muslim women to wear the burka.
His observation that the garment is "absolutely ridiculous" is merely his personal opinion.
As such, surely he must be entitled to say so.
Iain G Richmond.
Guildy House,
Monikie.
Apply argument to both sides
Sir, – Rather than attack Boris Johnson for criticising the wearing of the burka which is an assertion of Islam bordering on aggression, Theresa May and other politicians should stop their craven surrender of our culture to an alien religion.
I wonder what the reaction of a Muslim shopkeeper would be if his Christian customers started wearing balaclavas when they came into his shop, which they are perfectly entitled to do.
I bet he would refuse to serve them.
George Dobbie.
51 Airlie Street,
Alyth.
Taken over by the PC brigade
Sir, – Boris Johnson is being told to apologise for his remarks about women wearing the burka looking like bank robbers.
If Benny Hill or Dick Emery had said that about women wearing the burka on their TV comedy shows a few years ago the nation would be in fits of laughter.
How did we let the PC brigade take over our country ?
George Aimer.
82 Kinghorne Road,
Dundee.
Scotland is not a region of the UK
Sir, – Both your columnist Stefan Morkis (Courier, August 6) and Keith Howell (Letters, August 8) comfort themselves with the thought that the recent rallies in support of Scottish independence are simply self-serving morale boosting exercises.
The unpalatable reality for both is that they represent a movement which has majority representation in Holyrood and Westminster, resulting in Scots giving themselves the option of reconsidering events in the aftermath of Westminster's post-2014 betrayals of trust.
Mr Howell refers to the 2014 vote as a judgment on "separating from the UK".
We are not and have never been, in spite of his many attempts to portray us as such, a region of the UK.
No Scotland, no United Kingdom.
The result will be two neighbouring countries following their own path, with their own parliaments.
A perfectly normal arrangement in other parts of the world.
Brexit in England is being framed as an exercise in rediscovering their independence.
A laudable ambition apparently, described by one Boris Johnson as a "legitimate and natural desire for self- government".
Uniquely, in Scotland's case, this exact same exercise is invariably described by those such as Johnson as divisive separatism.
Mr Howell's claims that SNP supporters who aren't fans of the EU will stick with post-Brexit London rule will be put to the test.
Considering whether to live under the thumb of a dictatorial English elite – unrestrained by EU legislation regarding our rights, with no effective Scottish voice – or remain in a European Union where the Wallonian devolved government in Belgium had the power to block a proposed trade deal with Canada, until its own reservations were met and answered will no doubt sharpen minds.
Incidentally, Mr Howell, it has been stated time and again that an independent Scotland's EU membership would be fast tracked.
Whether we choose to, or not, will be our decision and ours alone.
Once again, a perfectly normal state of affairs elsewhere.
Ken Clark,
c/o 15 Thorter Way,
Dundee.
Responses were over the top
Sir, – I have just read a couple of reports in the Courier (August 9) and, whilst sympathising fully with the unfortunate casualties and wishing them both a speedy recovery from their ordeals, find myself astounded at the response of the emergency services in both cases.
The first headline concerned a "Man airlifted to hospital after site trench accident" where the Scottish Fire and Rescue Service had dispatched "two teams using rescue equipment" and the Scottish ambulance service "one ambulance, our special operations response teams, the trauma team, an officer and our helimed air ambulance to the incident".
Further into the paper I found a second report of a "Teenager in 'serious' condition in hospital after falling at Kincraig".
On this occasion efforts to rescue the young man "involved HM Coastguard crews from Leven, Kinghorn, St Andrews, South Queensferry and both lifeboats from RNLI Anstruther."
One wonders how much did all this cost the emergency services at a time when they are all facing financial constraint.
I think the responses in both instances were seriously over the top.
Andrew D Crawford.
19 Huntly Place,
St Andrews.
Council must reach out
Sir – Councillor Dominic Nolan is absolutely right is his criticism of the shortage of time given by Fife Council to people to register to vote in the upcoming community council elections.
This criticism was dismissed by Mike Melville, electoral services manager.
As secretary of Ceres and District Community Council I raised this with Fife Council last week who told me the all Fife residents on the voters roll will be able to vote and/or stand in the forthcoming CC election and those not on the roll would have to register.
So how are those not on the roll to know that?
Fife Council seem to be depending on community councils to notify everyone in their parish of voting age, not on the roll, to register.
It was suggested that we notified such members of the public via a newsletter or put a notice on our community notice board.
We were not able to do either and in any case there is no way that would capture everyone not on the roll so there would still be people losing their right to vote.
The only way for this to be done properly is by mailing every house in Fife with a card inviting those not on the roll to register, either by post or online, or even better visiting the electoral services manager at Fife Council.
Graham Lang.
Westermost,
Coaltown of Callange,
Ceres.
Not too late to honour pledge
Sir – It has been reported in recent days that campaigners against the eviction of asylum seekers have been gathering en masse in Glasgow.
Against that backdrop one could conclude that it is not too late for Nicola Sturgeon to fulfil her longstanding commitment to take refugees into her own home.
Or is that perhaps one promise her supporters would like us to forget?
Martin Redfern.
Woodcroft Road,
Edinburgh.