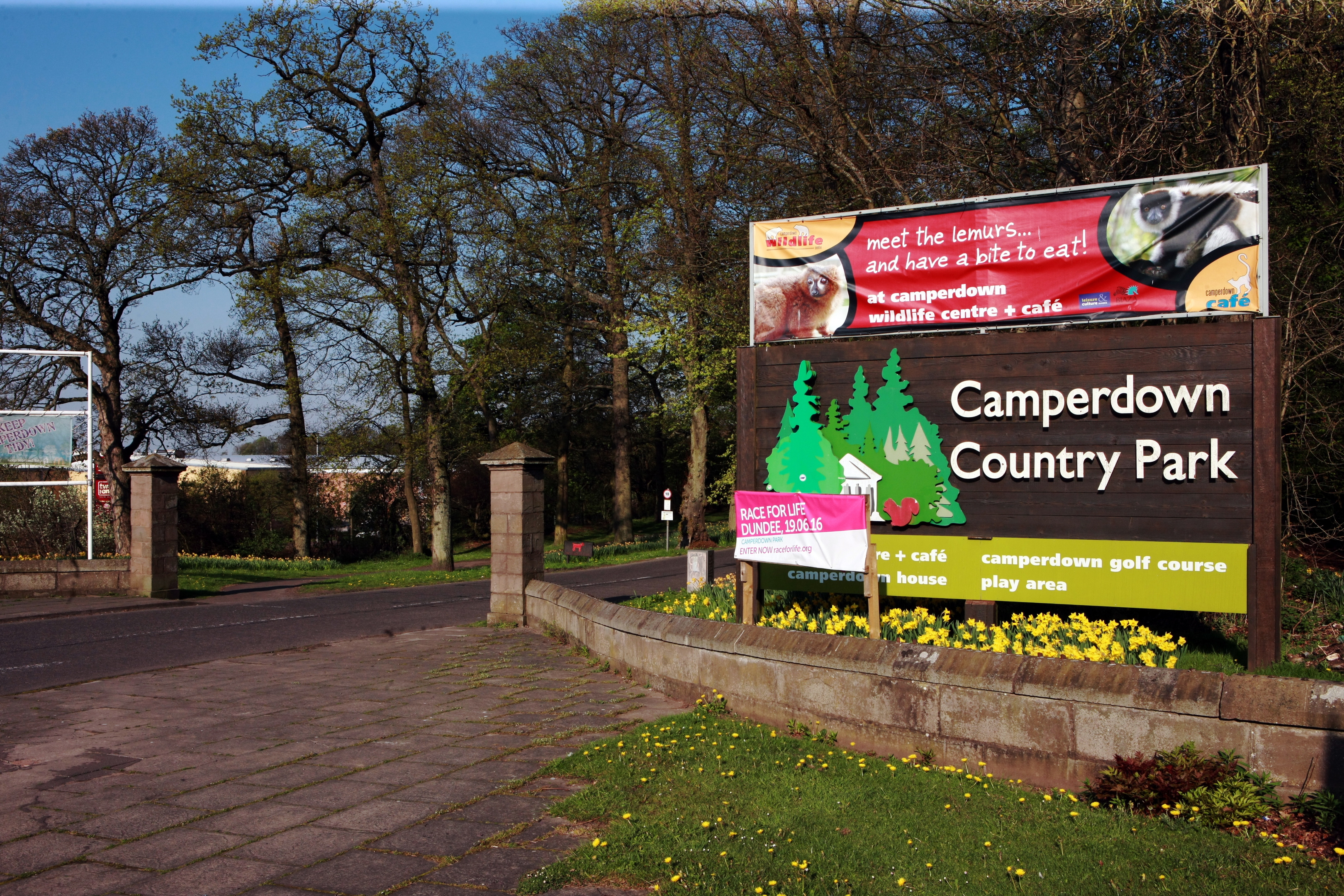 Sir, – Lately I have read a lot of articles extolling the city of Dundee prior to the excitement surrounding the opening of the V&A.
On the back of such articles, I now feel bound to put my concerns forward.
Walking dogs in Dundee's jewel in the crown – Camperdown Park – I note that at the entrance Dundonians are asked to have pride in their park and take their litter home.
With many expected visitors forecast, surely it is important to see a well-kept, quite exceptional space, with Camperdown House and its illustrious history at the centre.
Instead, over the last two years, I am more despondent to see the results of cutbacks on the upkeep of the park.
There are large areas of docks, thistles and nettles taking the place of grassy areas where one used to see snowdrops and daffodils in the spring.
Meanwhile, weeds are infesting the grass.
Sixty years ago, Dundee's parks and gardens were a real reason for pride, and the Botanic Gardens still are.
If there is so much money to be spent on the waterfront area, surely Dundee's heritage, including its parks, also deserve some attention and indeed cash.
It would not take too much to return the parks to their former glory and this would be to the enormous benefit of both people who live in the city and the many visitors that are expected in the months and years to come.
First impressions matter.
C Anstice.
Huntly Cottage,
Castle Road,
Longforgan.
Time to break the silence
Sir, – Earlier this year, in June, an analysis by "Pesticide Action Network UK" found British schoolchildren are being exposed to pesticides every day.
Millions of portions of fruit and vegetables are given to 2.3 million children, aged between four and six, each year, in a £40 million a year scheme funded by the department of health.
Samples of fruit handed out to the children included apples with traces of 11 chemicals.
A pear from Portugal bore traces of nine different chemicals, raisins from Turkey had 13.
As such, surely something needs to change.
We know pesticides and germicides produce much larger crops for the growers, but surely this should not be at the expense of our children's health.
Maybe this is one of the reasons our hospitals are bursting at the seams.
Interestingly, Prince Charles has led the way in this field and all his farms are organic, but the farmers producing the fruit and veg for these schoolchildren say they cannot afford to go organic.
So let's hear from our politicians and health departments.
At present they seem to either be doing nothing or are not aware that a whole generation of our children's health is being endangered.
Norman Duffy.
35 Rose Street,
Dunfermline.
LGBT voices must be heard
Sir, – I attended the fantastic Perthshire Pride event recently and thoroughly enjoyed its array of celebratory musical performances and thoughtful speeches, including Rev Burton's historic address.
Unlike many big city pride events, this one was refreshingly grass roots and non-commercial.
Local press coverage of Perthshire Pride has been positive with colourful pictures.
However, I think that the focus on Rev Burton's speech, and the subsequent backlash, while important, has displaced the main story: LGBT people.
I appreciate Rev Burton's apology and his commitment to support the LGBT community as a matter of faith and justice.
However, LGBT people are more than capable of speaking for themselves and, in recent decades, as a result of their tenacious refusal to go away or remain invisible, have collectively brought about huge legal and social changes.
Many of us remember the really bad old days but younger LGBT people, who have grown up in a less homophobic society, continue to experience prejudice and hostility.
All sorts of people came together at Perthshire Pride.
No one has asked what it meant to us.
Jane Andrew.
Flat 8, Ardchoille House,
Perth.
Going down a dangerous path
Sir, – The sincerity of the 16,000 independence marchers in Dundee on Saturday cannot be doubted.
Ever since the American president Woodrow Wilson came up with the "self- determination" after the Great War, it has been the clarion call for those seeking to escape subservient colonial status.
There is, of course, a certain element of racism in nationalism and Wilson was not particularly known for his efforts to combat racism in America.
But fundamentally nationalism is a misguided and, in global terms, incidental movement that ignores and operates against the requirements for a peaceful world.
We all know that borders separate people, and that since time began they have caused conflict and wars.
Why would we want to continue on such a path?
For similar reasons it is wrong to leave the European Union – if borders separate, acting together unites and can prevent war.
Andrew Lawson.
9 MacLaren Gardens,
Dundee.
Tuition fees policy backfires
Sir, – It is a well known comment that nothing is ever completely free.
Never has it applied more than to the feted free higher education in Scotland.
Many years ago the SNP pledged to abandon tuition fees for Scottish students at all universities.
On the face of it a splendid idea, however, what was not fully realised by the public was that a funding cap would also be put in place.
Thus there are financial constraints being placed on our universities as to the number of Scottish students wishing to apply for courses.
Universities are thus forced into offering places, which otherwise would be given to well-qualified and capable students in Scotland, to other British and foreign applicants who are prepared to pay the necessary fees.
In other words, there is in existence a cap system, dependant on budgetary allocations.
This is patently detrimental, not only to our students, but also to the country as a whole, given that a great number of foreign students will, upon graduation, take their abilities back home and deprive Scotland of their talents.
It is surely time that a rethink of funding is put in place so that due consideration can be given toward all our home bred applicants who have been encouraged to progress at school only to find themselves stymied, through no fault of their own, in their endeavours to advance to higher education.
David L Thomson.
24 Laurence Park,
Kinglassie.
A humiliating climbdown
Sir, – It now seems that it is not whether Fife Council is about to back-track on park and ride charges at Halbeath and Ferrytoll but how ("Park and ride charge could be scrapped", Courier, August 18).
It would be easy to be cynical and put the about-turn down to the impending by-election in Inverkeithing and Dalgety Bay in a few weeks' time (which the Conservative opposition must have a good chance of winning).
More likely it is just another example of lack of foresight and bad research.
All of the matters that have caused the rethink were actually raised months ago.
They included the impact on people's incomes, less use of the parking facility and so fewer bus journeys, and the real chance of people parking their cars elsewhere in the Dunfermline area.
The local authority still went ahead with the proposal, with councillors of the two main parties instructed to back it in the various committees.
They, and the officials who were so keen on the change, have been pushed into a humiliating climbdown, whatever jargon is used to justify it.
The Halbeath facility and the surrounding land has tremendous development potential.
Scrapping the parking charges will help take it forward.
It is not difficult, though, to see a rail halt there in the future, together with hotels, restaurants and limited shopping facilities.
Bob Taylor.
24 Shiel Court,
Glenrothes.