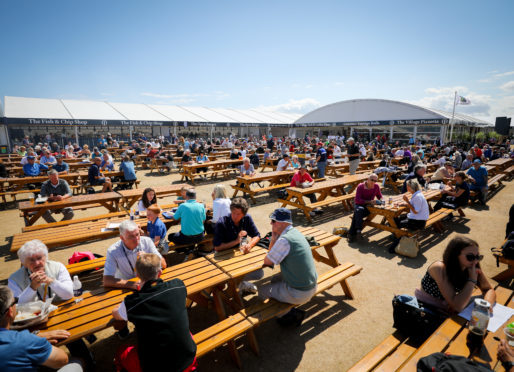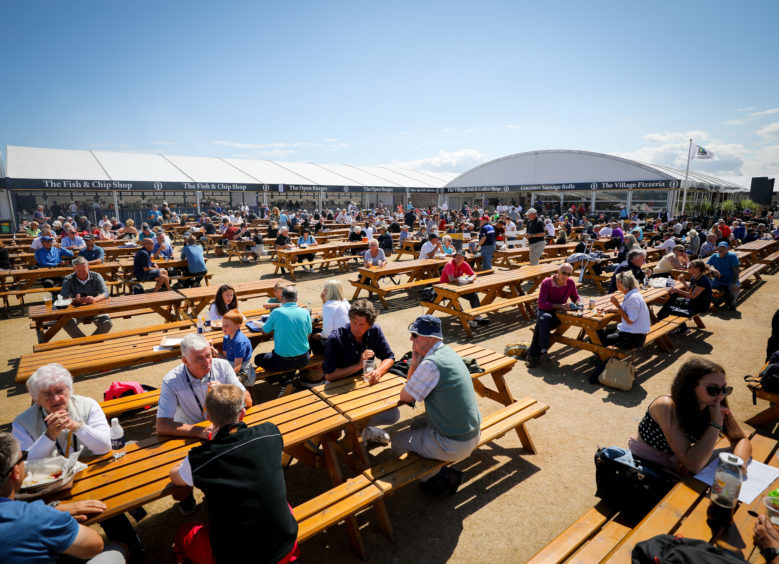 Sir, – This week we have once again read reports suggesting temperatures are set to rise as Scotland's long spell of warm conditions continues.
There is no doubt this has been one of the warmest summers for many years.
In fact temperatures have regularly equalled those on offer in some of Europe's best known and most popular holiday resorts.
There is little doubt the vast majority of people will have enjoyed what could perhaps be called an unexpectedly warm summer.
However, if there is one feature I will particularly remember this season for it is not the benign conditions, rather the incredible number of flies.
I have never seen, or indeed had the misfortune of feeling, so many flies.
I can only imagine they have been attracted by the heat.
Every day there are countless flies buzzing about the house, which is a real pest.
They are most annoying of all at meal times as they are, of course, attracted by the food.
All of the householders I have spoken to are telling the same story.
I understand that fly paper is selling in abundance as a result.
Meanwhile, sprays are also proving popular.
However, whatever measures are taken in defence, it seems that the flies will arrive.
Sadly, I believe 2018 will justifiably be remembered as the summer of the flies.
I have no desire to be a spoilsport – I enjoy good weather as much as the next person – but something tells me that this year I will be relishing the first frosts that will inevitably arrive in late autumn.
They will mean that we are, at long last, fly free.
Thomas Brown.
18 Garry Place,
Bankfoot.
Lamb to the slaughter
Sir, – The Royal Burgh of Montrose has a strong civic awareness, witnessed by its fine built heritage and a long association with both literary and visual arts.
William Lamb spent all his life in Montrose, only leaving the town to study and to serve his country in WW1 where he was severely wounded three times, losing the effective use of his right hand.
He taught himself to work with his left hand and went on to resume his artistic work and studies.
His wonderful, some say amazing, legacy of sculpture, etchings and paintings is housed in the unique William Lamb Memorial Studio hidden off Market Street, in the heart of Montrose.
On March 29 2018 it was revealed to the Friends of the William Lamb Studio that Montrose Common Good funding of £5,000 was to be withdrawn with immediate effect, and that ANGUSalive would cease to operate the studio, effectively closing it to the public from April 1.
That decision to withdraw funding was taken by the Montrose councillors in January but only revealed to the Friends two months later.
There was quite understandable outrage stated by many at the decision and its sudden execution.
Many commentators, including myself, were led to conclude that the cutting of funding was being prosecuted in a deeply underhand and shabby way.
At an open meeting held on May 10 by Friends of William Lamb, Councillor Bill Duff of Montrose, also a director of ANGUSalive, justified the decision to withdraw Common Good Funding leading to the "dumping" of the William Lamb studio by ANGUSalive on the premise that the studio did not "fit in" with The ANGUSalive vision.
The studio and its contents were gifted to Montrose as an entity.
As such, they should be promoted as a jewel in the town's cultural heritage.
ANGUSalive, the charitable trust established to manage leisure, libraries and museum services was initially created to enable the Angus public to access grant funding otherwise unavailable to Angus Council.
One might imagine that with a funding crisis on the horizon they would have made every effort to seek help from other sources, for the studio to keep it in their domain as an integral part of the museum heritage of Angus.
They have patently not done so.
Indeed, from what I can deduce they have not even tried.
This situation was aired at the Montrose Community Council meeting of August 28, where all four councillors remained indifferent and seemingly impervious to the shortsightedness of their actions.
Sandy Munro.
Warrack House,
Montrose.
Opposition have lost the plot
Sir, – As the usual suspects from Labour and Conservative howl and froth at the Alex Salmond story, two things become increasingly clear.
Firstly, their behaviour shows hatred and vitriol runs through their very core.
Secondly, they don't seem to realise that the electorate is watching.
Imagine an independent Scotland trying to take forward our hopes and ambitions to the world stage with the current crop of opposition in charge.
Or are they so out of their depth that they haven't figured out that in an independent country they could be in power rather than branch offices of their London bosses?
Graeme Finnie.
Balgillo,
Albert Street,
Blairgowrie.
MSPs are not value for money
Sir, – Actor Hugh Grant has said that politics is like "show business for the ugly" and the narcissism in politicians is often worse than in celebrities.
No argument there.
The majority of politicians are in it for the money which they would never get in the private sector where ability counts, not party politics.
Just look at the mess they are making in Scotland where councils, schools, the police and hospitals have all had budgets slashed.
Every pound spent on an MSP is one that could be spent far more gainfully.
The basic MSP salary is £59,089, plus £27,816 if they are a junior minister, plus £44,406 if they are a senior minister.
Add expenses along with gold-plated pensions and it is obvious taxpayers are paying far too much for mediocre politicians.
There are 650 MPs so Scotland's MSPs should be approximately 10 per cent of that.
Think what one could do if the 129 MSPs were reduced to 65 and Holyrood sold.
Any chance of a referendum on that, first minister?
Clark Cross.
138 Springfield Road,
Linlithgow.
End the foreign aid fiasco
Sir, – Reports have revealed Mrs May is out in Africa doling out our tax money.
Surely this should only be used in the UK?
All we can do is elect control freaks from a handful of parties who pretend to be different but are all cut from the same cloth.
What difference could be made if we were to spend £15 billion in the UK instead of on aid every year?
John G Phimister.
63 St Clair Street,
Kirkcaldy.
Questioning priorities
Sir, – Instead of bemoaning the poor standards of basic numeracy highlighted in Higher maths exams, why not just update the assessment programme to better reflect the emphasis of Scottish schooling?
The candidates unable to perform relatively simple calculations unaided could excel if tested on their human rights, inequality, climate change, drugs types, gender stereotyping, internationalism, multiculturalism, diversity, religious pluralism, feminist principle and queer theory.
The answer, of course, is that such indoctrination should not be allowed to distract from the proper objectives of education, but will any Holyrood party point this out?
Of course not, because they all espouse the philosophies being thrust on to kids in our schools.
Richard Lucas.
Leader of the Scottish Family Party,
272 Bath Street,
Glasgow.
Early retirement causes concern
Sir, – I see the head of Scots BMA is retiring from his post at the age of 55 and our new chief constable was about to retire at age 51.
If it's not early retirement, it is sickness and absences that are going to be the downfall of all sections of the public sector.
Bob Duncan.
110 Caesar Avenue,
Carnoustie.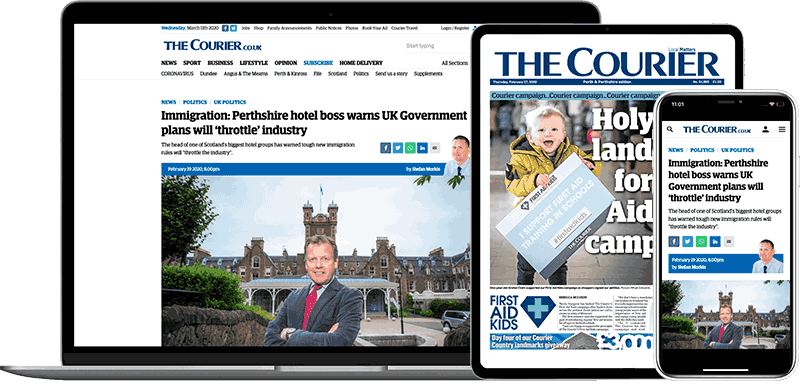 Help support quality local journalism … become a digital subscriber to The Courier
For as little as £5.99 a month you can access all of our content, including Premium articles.
Subscribe