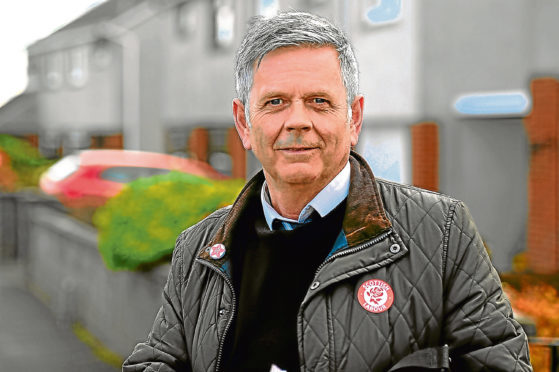 Sir, – I was disappointed to read that Labour Councillor Charlie Malone plans to boycott and protest against the opening of the V&A, the most significant event for the city in decades.
I understand Mr Malone is a university lecturer teaching business studies.
I would have thought with his level of business acumen he would understand more than most the massive boost this represents for the overall local economy.
It is even more peculiar that he himself is employed by a university that is not only a partner in delivering the V&A, but also has a renowned reputation as a university of design.
Mr Malone appears to be at complete odds with his own employer, from whom I expect he receives an above average salary.
He claims to be protesting on behalf of those on low incomes, who he alleges will be unable to afford the V&A.
Unfortunately, this to me is completely see-through. First of all the V&A will be free to enter; secondly he contradicts himself by saying he will attend in his own time — the exact thing he alleges his constituents will be unable to do.
I find it bizarre that a Dundee councillor would boycott the biggest event to happen here in decades whilst trying to assert that it is not a snub.
What else can it be seen as?
Does he not want our city to prosper?
It is exactly because of misguided politics such as this, that I no longer vote Labour.
H Woods.
14 Stevenson Street,
Dundee.
Brechin has been beaten to it
Sir, – I notice that the good people of Brechin are proposing to build a large model of their famous cathedral in Lego as part of a move to draw attention to the fact that this famous edifice in currently underfunded.
Each time I cross the Tay Bridge from Fife to Dundee and look across the water at the new V&A gallery, I realise that those Lego-loving Brechin folk have been pipped at the post by Dundonians again, for that new and expensive gallery looks as if its architect was very well acquainted with Lego.
Perhaps he realised that, as Dundee city fathers have a track record of demolishing large buildings, the dismantling of a Lego-type structure would be easier than knocking down a traditionally-built stone gallery of Scottish design.
Archibald A Lawrie.
5 Church Wynd,
Kingskettle.
PM changes her tune to suit
Sir, – Last year Theresa May, in a speech during the election which she had called to try to increase her slim majority, said: "It is never a mistake to give people the opportunity to vote".
I wrote it down at the time.
Presumably she was acting on the belief that voters have a right to change their mind, and that since Cameron had only achieved a small majority the people had a right to change their mind and give her a bigger majority.
Now we are told that to give people the right to change their mind is a "gross betrayal of our democracy".
Little wonder that there is so much cynicism in politics.
Nick Dekker.
1 Nairn Way,
Cumbernauld.
Correspondent misses the point
Sir, – Derek Farmer's letter (August 31) seeks to denigrate an earlier contribution by Alex Orr which explained the misleading picture of the performance of the Scotland's economy presented by the GERS figures.
The only correct point in his tirade against the Scottish Government was the fact that the Scottish Office does supply the figures in question.
As someone who, now retired, once worked for the UK Government it would help readers to know that compilers of government statistics issue specific instructions to the departments involved about where to find and collate the data required.
An economic performance is deemed to be successful if sales outweigh purchases to avoid finishing in the red and the relative figures are obtained from the import/export records as goods enter or exit the country which is straightforward for the UK as a whole.
However, problems arise when trying to credit the value of goods appropriate to the four individual nations involved as the exit points for the goods and services they provide can be situated in another part of the UK.
To give one example, the main exit point for recording Scottish whisky export figures is in England which gets a credit belonging to Scotland, and England is the main beneficiary of this system operated in the UK.
This is not the first time that this has been pointed out to people like Mr Farmer, who continues to behave like a man attempting to water his garden while facing the wind and can't understand why he is getting wet.
Allan A MacDougall.
37 Forth Park,
Bridge of Allan.
Blind loyalty to the Union
Sir, – In response to Derek Farmer's letter (August 31) I would remind him that GERS is based on how the Scottish economy is performing under the Union.
When you take that into account it is not such a good advert for the Union.
It appears that Mr Farmer is a dyed in the wool supporter of the Union and even in an independent Scotland that delivered to him all the jewels in the kingdom he would still be loyal to it, which, of course, is entirely his prerogative.
Bryan Auchterlonie.
Bluebell Cottage,
Perth.
Westminster's failures exposed
Sir, – Derek Farmer (Letters, August 31) complains that "the Union" is constantly blamed for Scotland's problems.
With Westminster having control of Scottish interests for more than 300 years, there are, inconveniently for the gentleman, no other candidates.
Contrary to his assertion, the numbers crunched by the Scottish Government in order to calculate the GERS figures are of Westminster origin also.
Incomplete and flawed as they are, they do serve to illustrate Westminster's failures.
Separate Scottish economic figures were once issued, revealing we had as little as 17% of our revenues returned to us some years.
The balance, listed as, "Contributions to Imperial Services", is spent by London on our behalf.
This is a process – implemented by governments Scots reject election after election –that continues to this day.
Mr Farmer's claim that the SNP's "grasp of fiscal management, is tenuous to say the least" wilfully misrepresents a government the Auditor General praised for its budgetary management.
The divergent paths Scotland and Norway have followed since North Sea oil and gas discoveries are but one demonstration of how poorly our diverse resources have been husbanded by Westminster, which no amount of "Better Together" flim-flam can excuse or hide.
Scottish revenues for 2017/18 were £1.3 billion.
Norway's, during the same period came to £28 billion.
The, "sovereign independence" Mr Farmer is so fearful of obviously holds no such terrors for a Scandinavian neighbour more reliant on oil and gas than an independent Scotland would be, while also successfully cohabiting with other countries.
One wonders how they would have fared under London's, "Better Together", broad shoulders.
Ken Clark.
c/o 15 Thorter Way,
Dundee.
Lamb decision is shocking
Sir, – It is sad that Angus Council, owner of the Lamb Studio, regard the premises as a burden rather than an asset.
The reason given by the council is that "it is too cramped and there is no parking".
There is no mention of the valuable content of drawings and sculptors by the genius William Lamb – and this was his actual workshop.
Do we want visitors to explore Angus?
A further disappointment is the lack of appreciation of Lamb's work, when declaring that he could not reach the heights of Salvador Dali, Walter Scott and Robert Burns.
Surely they had different personalities and their aspects of genius were cultivated in diverse environments.
There appears to be no collaboration between the Friends of William Lamb and Angus Council, leaving the former with most responsibility which seems harsh.
Anne Law.
Croftsmuir Steading,
Carmyllie.