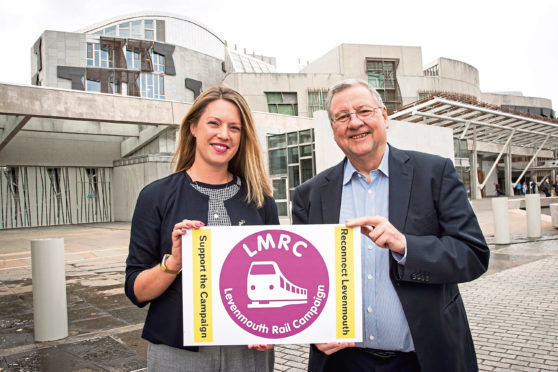 Sir, – It is time for Fife, Scotland's third most populous region with 367,000 inhabitants, to withdraw from the Edinburgh and south east Scotland city deal.
The deal offers virtually nothing to the lagging ex-coalfields areas of central Fife where much of the population lives.
It will, however, doubtless bring investment to research, innovation and transport sectors in Edinburgh.
Failing to learn the bitter lessons of London's overheating severely unbalancing the UK economy, the Scottish authorities are combining a push for private investment in the capital with major continued public spending there.
The Scottish Government claims inclusive growth and tackling inequality as key foundations of economic strategy.
Nevertheless, they appear content to promote short-term competitiveness without regard for the obvious harm of longer-term inequality.
Reopening of the Borders railway has shown how one bold and transformative investment can change an entire economic landscape. Yet the much smaller investment of £50 million required to reconnect the Levenmouth line – with a catchment of 50,000 and a much stronger case – seems to be forever delayed and did not feature within the what can be fairly described as the Edinburgh city deal.
There is surely no doubt – Fife needs its own deal.
Stuart McIntosh.
Kirkland Walk,
Methil.
Campaigners on the wrong track
Sir, – I disagree with James Robertson (Letters, August 29) that a railway to Leven would greatly help business.
It will remain far more convenient, quicker and cheaper to move by car, bus or cycle .
Most train trips involve going by car, bus or taxi to one station and then again from another.
Many homes, workplaces, and shops are within walking distance of a bus stop.
Very few are within similar reach of a train station.
For families train use is particularly difficult and costly and, given luggage requirements, the car will often be the best way to travel.
I doubt that a railway would help factories.
It is far cheaper and faster for trucks to move goods directly from one place to another than to load them on and off trains.
Only about 7% of freight is moved by rail
Most of that is bulk goods.
Improving and properly maintaining the road system would benefit many more people – and could be done more cheaply.
The railway is estimated to cost around £80 million.
Rolling stock and track access charges would increase this significantly.
Mr Robertson does not mention this.
The project would do little for the less well-off, the elderly (who can travel free by bus), youth or children.
The money could be used in far better ways, for example building around 1,000 small council homes for elderly people which would make more family homes available.
Supporters of the railway should say who they think should pay for it, why, and in what way.
Kevin Lawrie.
347 Nicholson Street,
Edinburgh.
Begging in the modern era
Sir, – There are places where begging is considered an acceptable profession, and there are monks from some religious orders depend upon this for their existence.
However, the common form of begging was by those who had nothing asking to share with those who had more.
Recently we have seen the profession updated to suit a different world, where those with plenty beg from those without.
Ex-ministers of the crown with multiple state funded, index linked pensions, presumably worth thousands per week, beg from poorer gullible fellow countrymen.
This updated profession is called "crowd funding", but not in order to survive, only to fund legal fees.
I am prepared to believe that nobody in future will ever complain to the Scottish Government about harassment, knowing they have to face the wrath of an ex-minister and a large proportion of the nationalist political party.
Just how low can a political party sink into the mire of dishonour and exploitation?
Alan Bell.
Roods,
Kirriemuir.
Customer care is disappointing
Sir, – This morning I had the misfortune to make a necessary telephone call to the Royal Bank of Scotland.
I wonder if whoever is in charge of the telephone system is aware how annoying it is to listen to apologies and excuses for the half hour delay in answering the call.
It would be much more acceptable to me if they played Tchaikovsky's 1812 Overture a couple of times.
AA Bullions.
6 Glencairn Crescent,
Leven.
Public were badly let down
Sir, – In light of the newly reported medical scandal at Ninewells ("Call for inquiry into surgeon", Courier, September 3) we really need to be asking why it is that we are paying hundreds of thousands of pounds every year, in salaries, bonuses and pension contributions, to the managers and directors of our health service – and our politicians who are supposed to be overviewing policy and process of our public services – in the face of the overwhelming evidence that patients were allowed to be misdiagnosed, mistreated and subsequently ignored when neurosurgical treatments were so badly flawed.
As it now transpires, the policy and processes being followed by Tayside Health Board were so badly directed and managed that not only did it not take steps to suspend the head of its neurosurgery unit as a consequence of increasing surgical failure, it also failed to take necessary steps to investigate properly the complaints of those patients who were mistreated.
Furthermore, it failed to bring the situation to the attention of the public.
One also has to wonder where was the former SNP health minister, Shona Robison when all this was going on?
The latest retort from Tayside Health Board is the wearisome excuse that "lessons have been learned".
Really?
Should not heads be rolling for the poor quality of patient care that has failed patients undergoing treatment at Ninewells?
Why is it that those in charge should be immune from the consequences of their inactions?
Should there not be a more focused inquiry as to the reason for the very apparent cover-up of the circumstances and outcomes?
The public deserves to know who knew what and when in this scandalous series of failures.
Derek Farmer.
Knightsward Farm,
Anstruther.
Comments a sad indictment
Sir, – It was shocking and very sad to read Nadia Vidinova's article regarding what some folk have to say about our most vulnerable citizens ("Bid to prevent West End food handout", Courier, September 4).
It was, sadly, not surprising, as it reflects a growing nation (if not world) wide shift toward an ever-more-selfish and fearful state of affairs.
Perhaps the good people of Dundee's West End hope to reinvent their area as an entirely poverty-free zone; what, in fact, those interviewed seem to reveal is a lack both of compassion and of any societal overview.
Some of the language used to describe our most-disenfranchised fellow human beings is also deeply troubling.
"Beggars" may be accurate, but it is offensive.
"Undesirables" smacks of fear and contempt.
A properly functioning society needs to try and ensure that it supports and includes those at the bottom of the pile; a society that seeks to ignore and exclude them is broken indeed.
Michael Popper.
13 Baxter Park Terrace,
Dundee.
Works must not be forgotten
Sir, – I read with some amazement that William Lamb's Studio was no longer open to the public.
More effort should be made toward funding.
The question now is what is to be done with all his magnificent work, currently housed in the studio?
Mary Conacher.
Beech Cottage,
Balgowan Place,
New Alyth.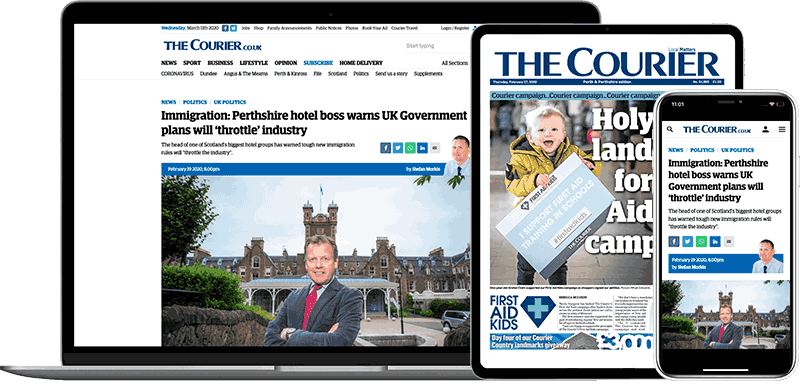 Help support quality local journalism … become a digital subscriber to The Courier
For as little as £5.99 a month you can access all of our content, including Premium articles.
Subscribe