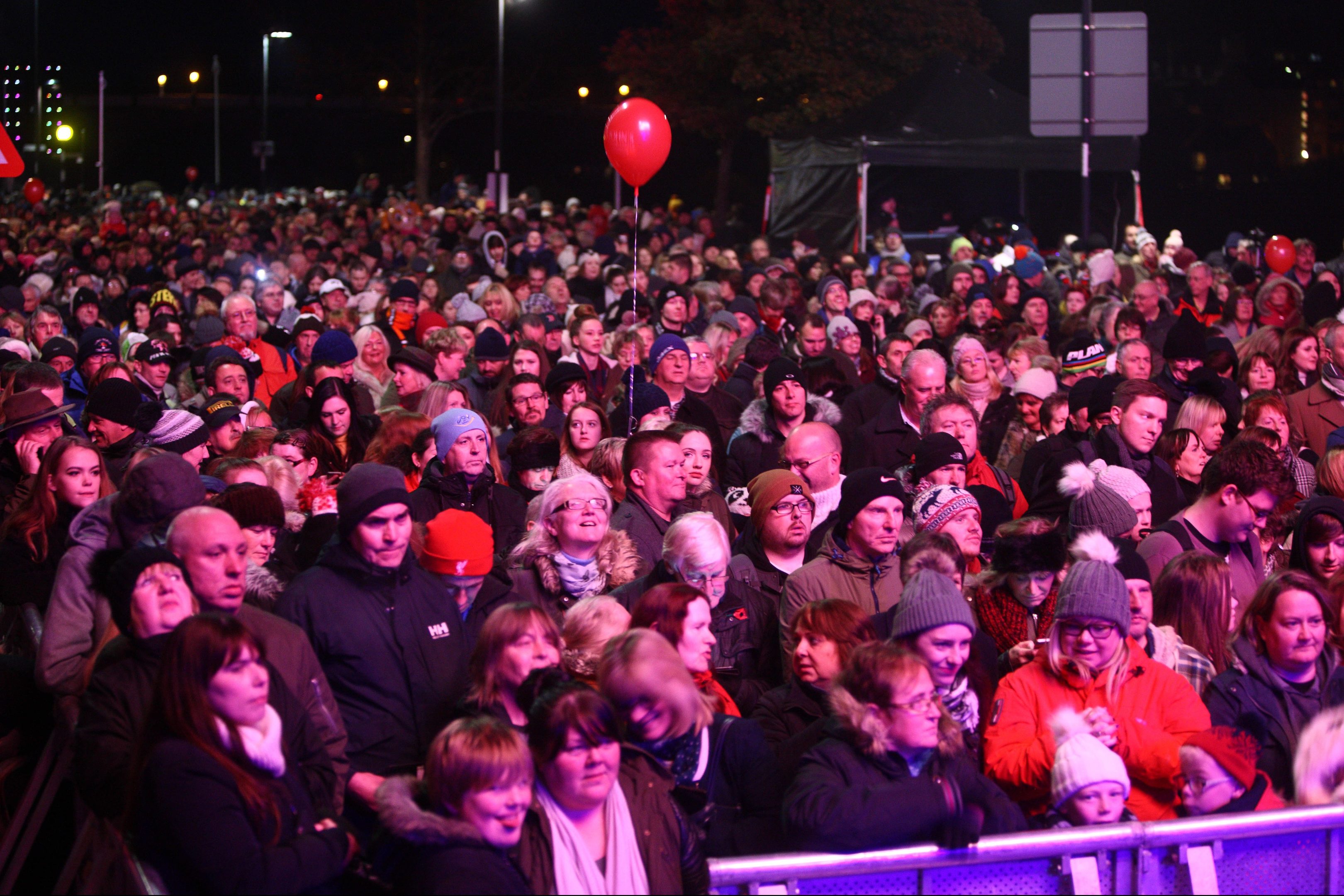 Sir, – I read in The Courier of Perth and Kinross Council's proposals for the "biggest yet" switch-on of our Christmas lights, ("Perth Winter Festival shows to shine bright after budget increase", October 4).
I must express my mixture of disappointment and anger.
This is the council that raises fees for music tuition by 60% over three years, proposes closing various primary schools, as well as Pitlochry High School, yet still has funds for this annual, over-the-top spectacle.
I find this ludicrous.
Also, I read in the past week, that this same council are intent on reducing their financial support for the Scottish Chamber Orchestra ("Orchestra warned over funding", The Courier, October 5).
This is totally nonsensical.
This is a professional ensemble, which gives a lot of pleasure to lovers of real music, and deserves an increase in support.
I suggest that all money made from Perth's Christmas lights switch-on should be donated equally between the Instrumental Music Service and the SCO.
Alister Allan.
Castle View,
Letham,
Perth.
Big thanks to Kirrie the Fit
Sir, – As chairman of Ninewells Cancer Campaign I would like to add my thanks to Allan Thomson and Bob Wallace of Kirrie the Fit who have decided to hang up their bunnets having raised £18,000 for NCC over the years ("Braw loons Allan and Bob are winding down Kirrie the Fit?", The Courier, October 8).
This is an incredible total but has also given a huge amount of pleasure to hundreds of people.
Their fundraising is inspirational and their performances will be missed.
NCC has been raising money for cancer work here in Dundee since 1990 and in that time has raised more than £22 million thanks to the generosity of trusts, groups, companies and individuals such as Allan and Bob.
We continue to support research scientists, working closely with clinicians to improve the understanding of cancer and translate research findings into improved treatments for patients – all happening here in Dundee.
Lady Fraser.
Ninewells Cancer Campaign,
Jacqui Wood Cancer Centre,
Ninewells Hospital & Medical School.
Scrap the Equality Act
Sir, – We can rejoice that simple logic has prevailed in the Asher's Bakery "gay cake" legal case. But let's not get carried away.
We still live in a land where one activist can make a trivial complaint with impunity, find backing from a taxpayer-funded "equality" organisation, put their ideological opponents through four years of immense stress, have a charity, the Christian Institute, spend its resources to defend innocent citizens from the state, and then walk away claiming victimhood.
While the Supreme Court has been the last bastion of impartial justice, the judges presiding over the case at the earlier stages seem to have allowed ideological commitment to cloud their judgment.
Within a few years, such activist judges could dominate the Supreme Court as well.
The 2010 Equality Act should be scrapped and replaced with legislation of more limited scope and greater clarity.
Richard Lucas.
Leader of the Scottish Family Party,
272 Bath Street,
Glasgow.
Happy ending in 'gay cake' case
Sir, – I know this will cause huge controversy, but surely I can't be the only one delighted by the fact that Daniel and Amy McArthur, of Asher's Bakery in Belfast, have won their case at the Supreme Court in the "gay cake" case.
The legal action was brought by gay activist Gareth Lee,who claimed he'd been discriminated against because the family bakery refused to make him a cake with the slogan "Support Gay Marriage" iced on it.
Mr Lee said he felt like a second class citizen, but for years it's us heterosexuals who feel like we're being discriminated against.
The McArthurs originally were found guilty, but rightly took their case to the highest court in the land.
They didn't discriminate against a gay man, or indeed the gay community, they only, correctly, objected to the message on the cake.
It's about time people stood up to the LGBTI movement and let them know that whilst they're entitled to their rights, so are the rest of us.
Eric Travers.
38 Gellatly Road,
Dunfermline.
Harassed in Reform Street
Sir, – My wife and I were harassed in Reform Street, Dundee, by a drug-filled man and woman.
The woman asked my wife for a cigarette, and when she said no they became aggressive, swearing and coming right up to her face.
Should we not go in to town? They sit outside Boots every day.
The council says this town is a tourist attraction, but it's just a dump.
You can't see any police about the town.
It's just a matter of time before an old age pensioner or vulnerable person will get attacked.
George Stobbie.
Duncan Terrace,
Dundee.
Success yes, equality no
Sir, – I assumed the article on St Andrews University being nominated for an equality award was ironic, and so Trump-like in its inversion of facts ("St Andrews University tickled pink to be up for top equality award", The Courier, October 10).
This is not to downplay its progress in championing LBGT+rights and inclusion, but the statement by St Andrews principal Professor Sally Mapstone makes the much wider claim that the university "aspires to be a leading light in equality and diversity".
There must be few institutions in Scotland more exclusive and elitist – the exact opposite of equal and diverse.
Despite still being partly reliant on public funding, their record of accepting students from more disadvantaged backgrounds has been consistently abysmal for decades.
Despite being the only university serving Fife, they have consistently ignored their local duty and the entire geographic hinterland to focus exclusively on the St Andrews bubble, as well as milking the rich market in overseas students.
St Andrews University clearly does many things effectively but please don't try to claim equality as a distinguishing characteristic, let alone seek praise for it.
Stuart McIntosh.
Kirkland Walk,
Methil.
Fairness has a darker side
Sir, – The British ideal of fairness is well established. We know winning by foul means is no victory. We have higher moral standards than others, at whom we point the finger.
Taught British history supports this.
After all we "civilised" much of the globe.
We hear about the Black Hole of Calcutta, the Mau Mau uprising, without being sure of detail.
They are obscure, hardly mentioned episodes against a plethora of positives.
And that should make you wonder.
Tales of India, Africa, America or Australia, show those ideals were absent.
All expansion was about power and wealth. Nothing to do with improving the lot of any aboriginal.
From this macro view we zoom into everyday lives. And there we see the strata of cheating upon which British society thrives.
We routinely set rules and break them, thinking they don't apply to us.
Privilege, nepotism, cronyism and secret societies. Juxtaposed by prejudice that identifies people as other.
The very idea of "us" being better than "them" should be repugnant in any fair society.
Brian Kelly.
16 Iona Road,
Dunfermline.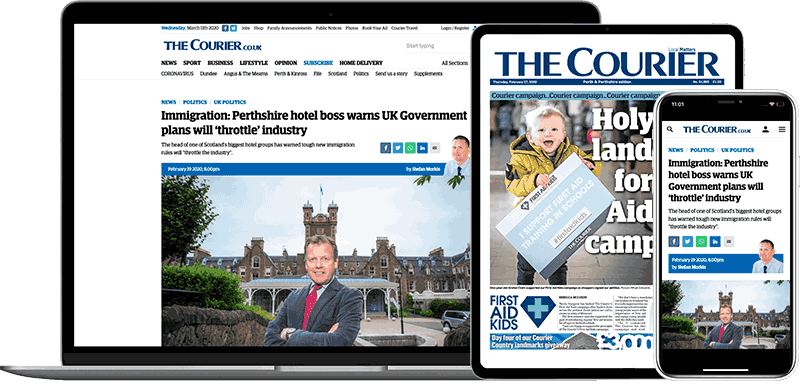 Help support quality local journalism … become a digital subscriber to The Courier
For as little as £5.99 a month you can access all of our content, including Premium articles.
Subscribe