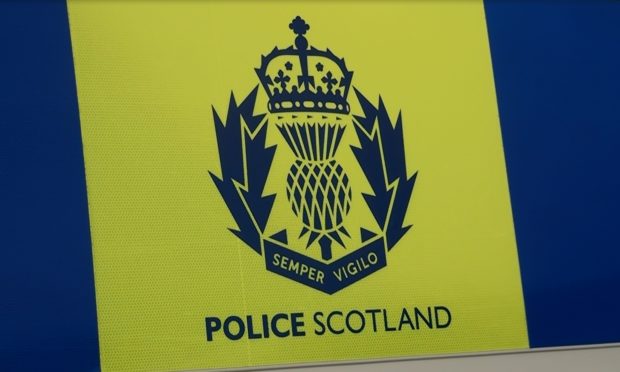 Sir, – Further to your report about Police Scotland and hate crime ("'No further action' on anti-hate complaint", Courier, October 31), perhaps I could be permitted to respond to Chief Superintendent, John McKenzie?
He suggests that he could not answer your questions because it would be "inappropriate" to respond to personal correspondence.
The police have made a public campaign which implies that hatred stems from "religious" people and those who preach sermons.
I have made a public response – my letter is public and the press are involved.
For Mr McKenzie not to comment when he is being accused of breaking his own rules on a matter of great public concern, is what is "inappropriate".
Secondly there is no point in "welcoming" letters from the public if the police are just going to throw them in the bin or answer them with platitudes and inanities.
The fact is that it is their law which says that it is the perception of the "victim" that turns something into a hate incident.
So the question that the public need answered is why that law/principle only applies in some cases and why the police and government are exempt from their own laws?
My perception, and that of many others, is that their poster campaign was motivated (at least in part) by hatred of religion – or at least those religious views which contradict the doctrines of the state.
They are making a farce of the law and playing politics.
The police should get on with solving crimes not creating them.
Stop demonising and criminalising members of the public who disagree with the philosophy of the political elites and instead get on with the job of catching criminals.
David Robertson.
St Peters Free Church,
Dundee.
Lunatics are taking over
Sir, – I am old, perhaps old fashioned and quite clearly , as my wife constantly reminds me , getting crabbit.
Why so?
Well , as I read and hear day after day about shortage of teachers, shortage of NHS staff and civil disturbances –mainly caused by people who misuse drugs – and realise that much of the problem centres on a complete absence of discipline I begin to think the lunatics have taken over the asylum.
As an example I quote the experience of a young lady who remonstrated with a bunch of children who had used an axe to cut down trees in a public walkway to make a bonfire.
Two previous fires had required the services of the fire brigade so the concern was genuine.
A 12- year-old boy brandished his axe and impolitely asked what business did she have to tell them what to do.
She managed to wrestle the axe from the boy and, after wrapping it in a cover, took it to a police station where she was told to come back later as it was time for a shift change.
On her return with her husband they were advised that no police action would take place because there was no point in wasting time dealing with a complaint against a minor which would not be taken forward.
However, enough of complaining,
I also happen to think Scotland is a great place for foreign visitors to take a holiday.
The international reputation we have for friendliness, the beauty of our countryside and the high repute of our hotel industry will, in my opinion, far outweigh the mystique of dual language road signs , the Gaelic part of which hardly anyone who lives here can understand.
A A Bullions.
6 Glencairn Crescent,
Leven.
A Halloween surprise
Sir, – I really enjoyed your photos of children enjoying Halloween ("Halloween is a right fright night", Courier, November 1) so I thought you might like to read about the "guiser" that amused me the most on Halloween night.
A little boy of about five years old came running to my door as I was handing out sweets to some bigger girls.
Thinking this was what he was after I went to put some sweets in his bag too but no, "A'm needin' the toilet please" he said – and before I could blink, he was in my house on his way up the stairs asking: "Where's your grandpa?".
To explain, I had never seen this little boy in my life, and he certainly hasn't seen my grandpa!
"Are you with your Daddy?" I asked as I was helping him off with his superhero onesie as a matter of some urgency.
"Naw" he replied. "By the way it's bonnie in this toilet, you know?".
I thanked him and again tried to ask him who he was with.
"I don't know but I'm with someone," he said, looking pleased with himself.
Trying a different approach I asked where he lived to which he replied "Scotland".
"Where do you live?' he asked.
"Here, this is my house," I said.
And off he went into the night without even accepting a sweet.
As a teacher of children with special needs, I am fairly used to having random conversations but this one really made me laugh.
By the way, it turns out he was with an adult neighbour and I was the eighth house he had managed to get inside for a wee look!
Catriona Thomson.
8 Ballumbie Braes,
Dundee.
Pedestrian was very fortunate
Sir, – On Tuesday evening between 6pm and 6.30pm I drove along the Arbroath Road between the Scott Fyffe roundabout and the Claypotts lights.
Just beyond the roundabout a pedestrian ran across the road in front of me.
Had I not been driving at 20mph, I would have knocked him down as he was dressed in black from head to toe – hence difficult to be seen.
This gentleman ran across the road to get to his car just yards from a pedestrian crossing.
I am sending this letter in the hope that he will read this letter and learn his lesson – he was very lucky on Tuesday.
Sandra Johnson.
15a Ferry Street,
Montrose.
Councillors are cashing in
Sir, – I read with much amusement and growing anger the letter from Councillor Harry Coates defending politicians.
While councillors may not be paid much by his standards, £15,000 plus expenses is rather a large sum for those of his constituency who are in an area of multiple deprivation.
Laura Anderson.
9D Newhouse Road,
Perth.
An over-reliance on the state
Sir, – It is dispiriting to see, yet again, your correspondent Mr A Hinnrichs having a go at a Conservative MSP for having the temerity to state a point of view that is not in accordance with his own (Letters, October 25).
We seem to have raised a "Me Too" generation in the UK, where equality is demanded across the board irrespective of the fact that family financial means are inherently unequal, but people are encouraged to believe that the state (ie the taxpayers) will always make up the shortfall to ensure that equality rules.
It is plain common sense that low-income families should consider the cost of increasing family members, and where the money is coming from to feed, clothe and educate their offspring.
Rather than rant against life's realities, it would be more helpful if Mr Hinnrichs could suggest ways by which low-income families could improve their situations.
Also, I wonder whatever happened to the long-standing tradition in Scotland of family support to help family members in hard times instead of the now automatic reliance on the state to alleviate any and all financial needs
Derek Farmer.
Knightsward Farm,
Anstruther.
Plans must now be on track
Sir, – An additional £1 billion is being allocated to Scotland following the chancellor's budget, as a result of the Barnett consequentials.
There are no excuses now.
As a priority the Scottish Government must invest in restoring trains to Levenmouth.
The area is struggling badly across all indicators – from the likes of deprivation and unemployment to health and educational attainment.
Bringing big city opportunities within a one hour journey time is critical in regenerating this large neglected community and can play a major part in raising aspirations.
We expect action.
James Robertson.
Casan,
Leven.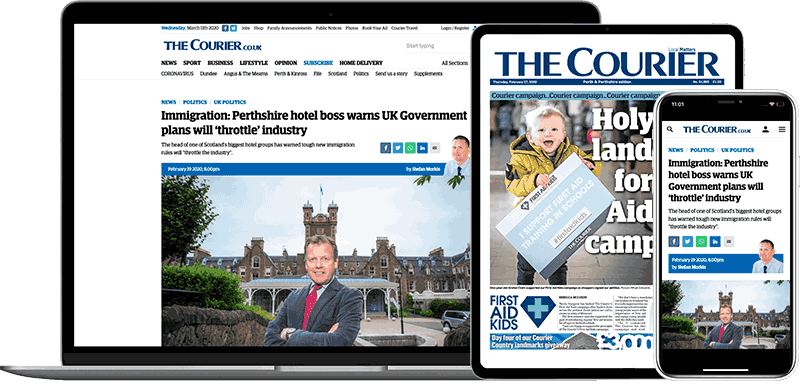 Help support quality local journalism … become a digital subscriber to The Courier
For as little as £5.99 a month you can access all of our content, including Premium articles.
Subscribe